Hive View Outdoor & Hive Hub 360 Review
Summary
If you don't have Hive and just want an outdoor camera, there may be better options. But as a smart home system, Hive has grown to be an impressive choice with some excellent options that is well worth your consideration.
When I first wrote this review I mistakingly thought I had to use the hub with the camera, however, the camera can work independently, but you won't have access to some extra functionality of Hive Actions where you can link devices together
Originally starting out as a smart thermostat company developed by British Gas, Hive have expanded their range of product to be a comprehensive smart home solution.
The range of smart home products includes heating, lighting, cameras, sensors, and plugs, all of which are controlled via a main hub. One of the interesting sensors that are not found in most other smart home systems is the Hive Leak Sensor that can spot if there's an unusual amount of water flowing around your home which could be a leak.
Hive has also announced radiator valves which will allow zoned control over your home's heating, which now makes the system competitive with Heat Genius and Tado.
Launched last year the Hive Hub 360 is designed to be the heart of your Hive smart home that has more smarts of its own than most hubs from other companies. It is a slightly unusual product with not many if any on the market like it. As well as being a hub for all your hive devices, it acts as a security monitor too, being able to identify smoke alarms, break-ins and your dog barking. This is no smart smoke alarm though, it is an always-on microphone which identifies sounds within your home, so it will give your dumb smart alarm the ability to notify your remotely.
[content-egg module=Amazon template=list]
The official pricing of the Hive Hub 360 is £99 while the older hub with has no smart features other than being a hub is £80. Amazon pricing is £79 compared to £68, so if you are thinking about getting Hive I see no reason to get the older hub even if you are not particularly bothered about the 360 security features.
The Hive Outdoor Security Camera launched this year, joins the even expending market of home security cameras. Unlike the popular Arlo system or competing Eufy and D-Link options, the Hive is a wired camera, similar to the Yale Outdoor Camera or perhaps its closest competitor the Nest Cam Outdoor security camera.
Priced at £139.97 on Amazon or £179 RRP it is cheaper than the Nest Cam, and if you already have a Hive up it will be a cheaper initial investment than Arlo and Eufy Security.
Similar to many other cameras of this nature, you will be pushed into a subscription for cloud recording. For 1 camera it is £3.99 pcm or £39.00, 2 cameras is £5.99 pcm, and 5 cameras is £9.99.
With Arlo, you will pay £6.49 for 10 cameras with no cheaper options. Ring is £2.50 for one device or £8 for unlimited. So no service particularly stands out as being better than the other, it depends on the number of cameras and requirements.
Hive Hub 360 Overview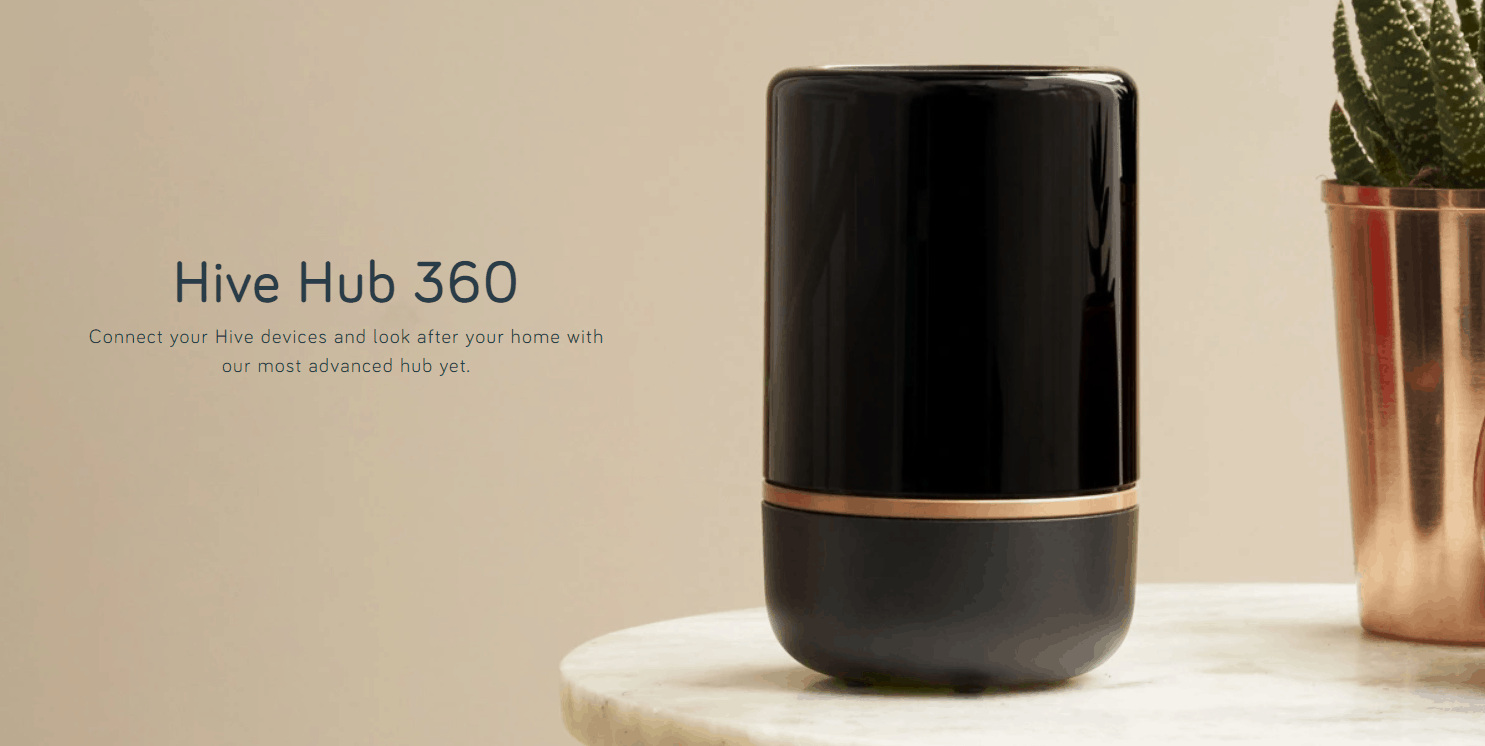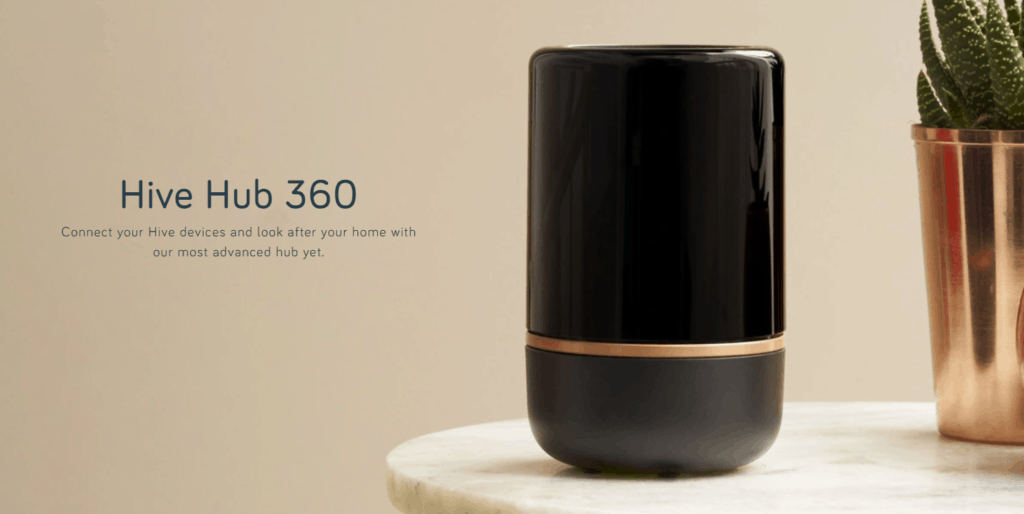 In order to use any of the hive products, you need a hub. With options such as Arlo and Eufy, the cameras are sold with the hub as one product, but as Hive has an eclectic range of products you can buy the hub separately or there are bundled options too.
I have now been informed that the Hive View Outdoor and indoor cameras without a hub, although if used with a hub there is the extra functionality of Hive Actions where you can link devices together.
The are several differences between this and the older hub. The design is completely revamped to be attractive so you can place it visibly in your home. It then has audio detection, which can be used to detect smoke alarms, break-ins, and dogs barking. It also connects your router via WiFi rather than ethernet, giving you a bit more flexibility in placement. This hub also allows you to maintain smart home functionality in the event of it losing connection to your router. Beyond that, I am not aware of any differences, as I haven't used the older hub. There are however to USB ports on the back of this, but I am not sure what they are used for, probably for future functionality. Overall, if you are getting a new hive system, this is well worth small extra cost over the older hub.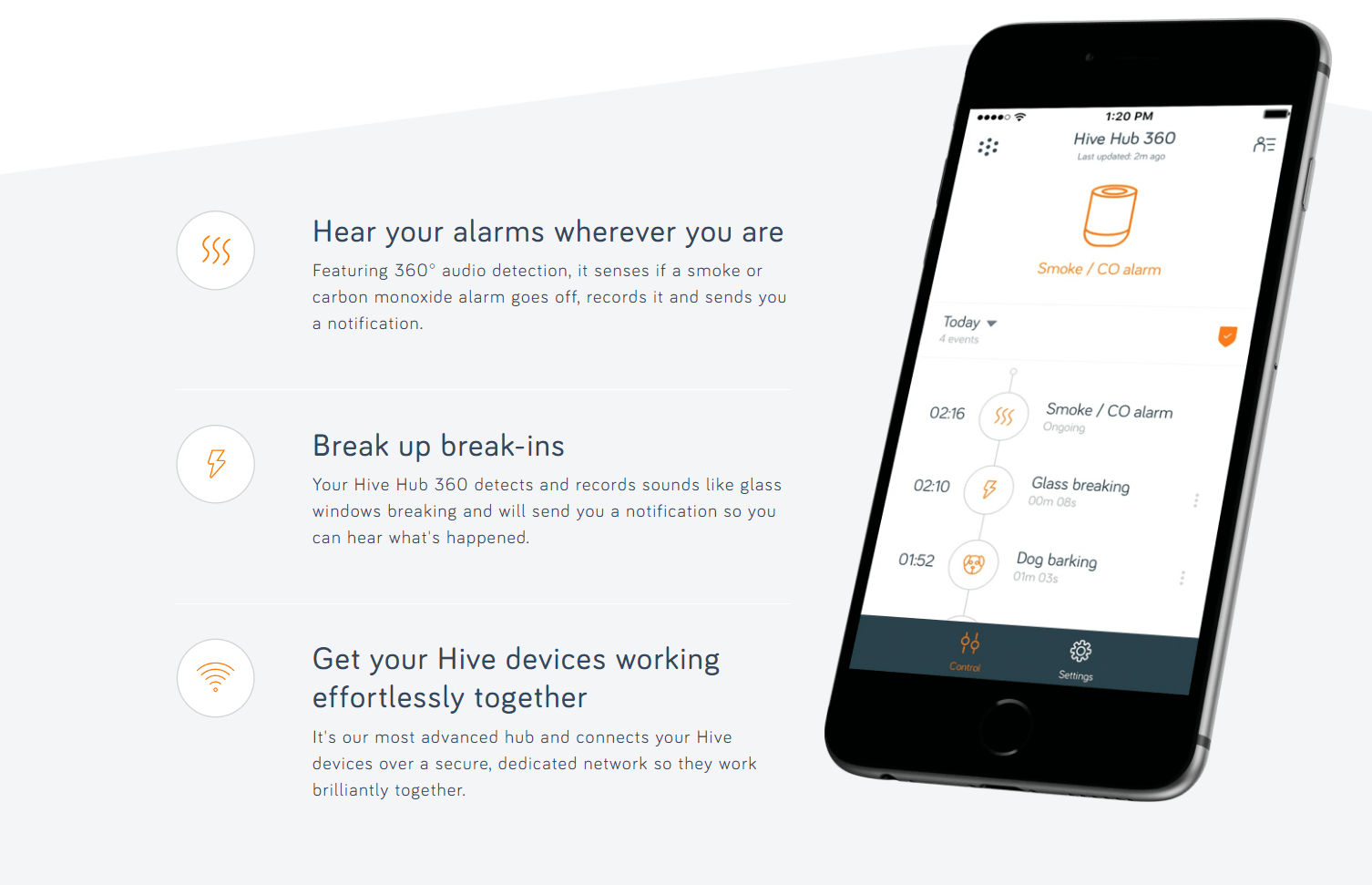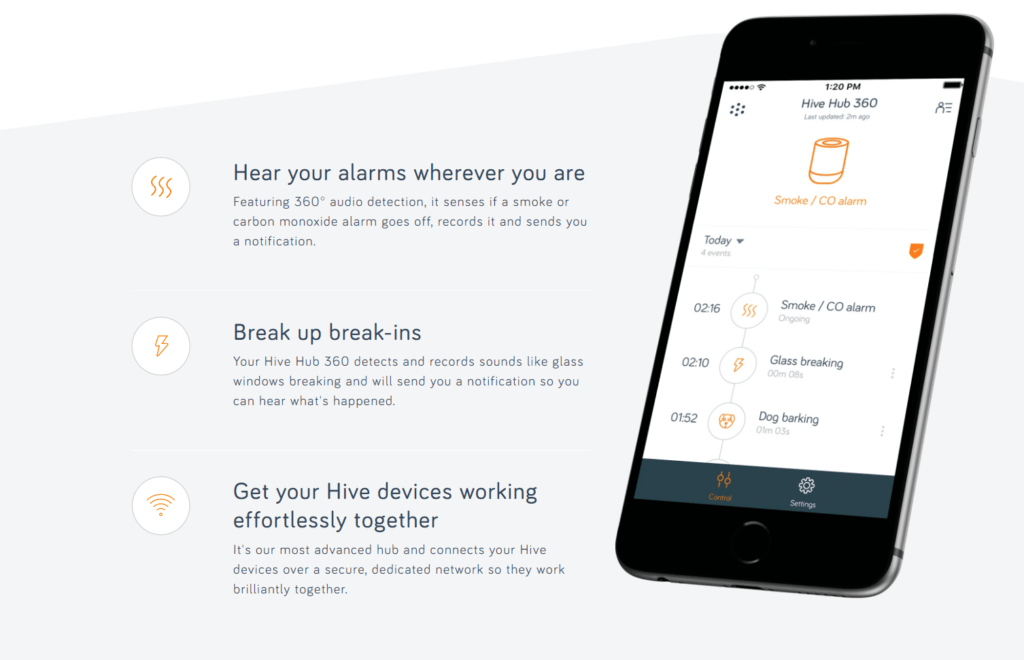 Hive Hub 360 Setup & Performance
I had some issues setting up the hub with my Huawei P30 Pro, when I tried to create a new account it forced closed all the time. Trying it on the Oppo RX17 Pro worked straight away, so it could have been an issue with the phone or one of my apps or settings breaking things.
Beyond that, the set up was easy, as it uses Bluetooth, there were no awkward stages where you had to switch between Wi-Fi networks to pass the data over. It was a bit on the slow side pairing everything up, but that's about it.
By default, it came with the microphone off, once you switch it on it will allow you to be notified about dog barks, smoke alarms and break-ins, and you can optionally switch off notifications for any of them. During my review, none of these happened, so it wasn't exactly tested properly.
It is a curious feature, I can see how the smoke alarm detection could be very useful, and maybe if I had a dog, I would appreciate knowing if or when he barked. For break-in detection it would need to be placed somewhere in the house where it heard the break-in, I have quite a large house so I am not sure it would cover every room.
I feel like they could expand this functionality to cover other sounds too, babies crying, people knocking on the door etc.
While I probably wouldn't buy this hub if that's all it did, it is a nice additional feature for not much extra than the old hub.
Beyond that functionality, it acts as the hub of your smart home and allows you to control all your various devices. The more Hive products you have invested in, the more you will get out of it. As a hub it should offer far superior performance than the older model, while also being more attractive, so this itself is probably worth the extra £10-20.
The hub functionality allows you can set up groups to assign multiple devices as one group or room. It then has actions which you use to create automation recipes, so for example, if you have the motion sensors, you can have it switch on a plug when it detects someone, or boost the heating.
While I have only used the app with the outdoor system, I have found it easy to use with no issues.
Hive View Outdoor Overview
The Hive View Outdoor was released this year and an essential release to keep Hive relative with their competition, in my opinion. I am indifferent to internal cameras but I think outdoor cameras are an essential part of a smart home and home security. The one issues here is that this is the only option Hive have, and it is wired only, other companies you have options for wired, wireless, spotlights, smart detection etc.
The View Outdoor is one of the better-looking cameras on the market, its cube shape doesn't stick out from your walls too obtrusively, and it has a decent specification with an IP66 rating, 130-degree field of view, and a built-in mic and speaker.
Hive View Outdoor Setup
As far as wiring goes, this is more like the Yale outdoor camera, rather than the Netatmo Presence, or IPCCTV options. This is powered by USB and then connects to your network via a wireless 2.4GHz 802.11n network. Unlike the Yale, the USB cable is removable but uses a proprietary design to make it watertight. So, while you won't be able to swap out this cable easily, it does make installation a little easier, as you won't need to drill a massive hole in the side of your house to squeeze the USB socket through.
That being said, drilling holes into your house is always awkward, so for the sake of this review, I placed the camera on a windowsill that sloped down towards my front door.
One small gripe I have with the design is the mount. It uses a magnetic ball mount with no other options. The mount itself works well with a strong magnetic attraction that should keep the camera during the UKs bad weather. However, if I am mounting something outside permanently, I much prefer the screw type mountings you can use with Arlo, Eufy and others.
Pairing the camera with the 360 Hub was painless and completed within a few minutes. Just like most other security cameras, this required the 2.4GHz 802.11n network with it being powered by USB I would like to see 802.11ac, as it is less congested, but this is no different than competing brands.
Hive View Outdoor Performance
Once added to the system, you can tap on the camera from the main screen where you can enable live streaming or view all the events. Events are laid out in a nice scrollable chronological order, so it is easy to review footage for specific times.
Within the cameras page, you can tweak the options to get it working to your satisfaction. This includes scheduling for monitoring, adjusting the video settings, including the quality. Then there are the motion and audio detection settings.
With motion you can set sensitivity and zones, the ability to zone the motion settings is essential for an outdoor camera in my opinion, I have had all sorts of issues with cameras triggering due to bushes blowing in the wind or even shadows. I found that the camera is a little eager to trigger, I had to be quite picky about my motion zones and sensitivity to stop all the false alerts.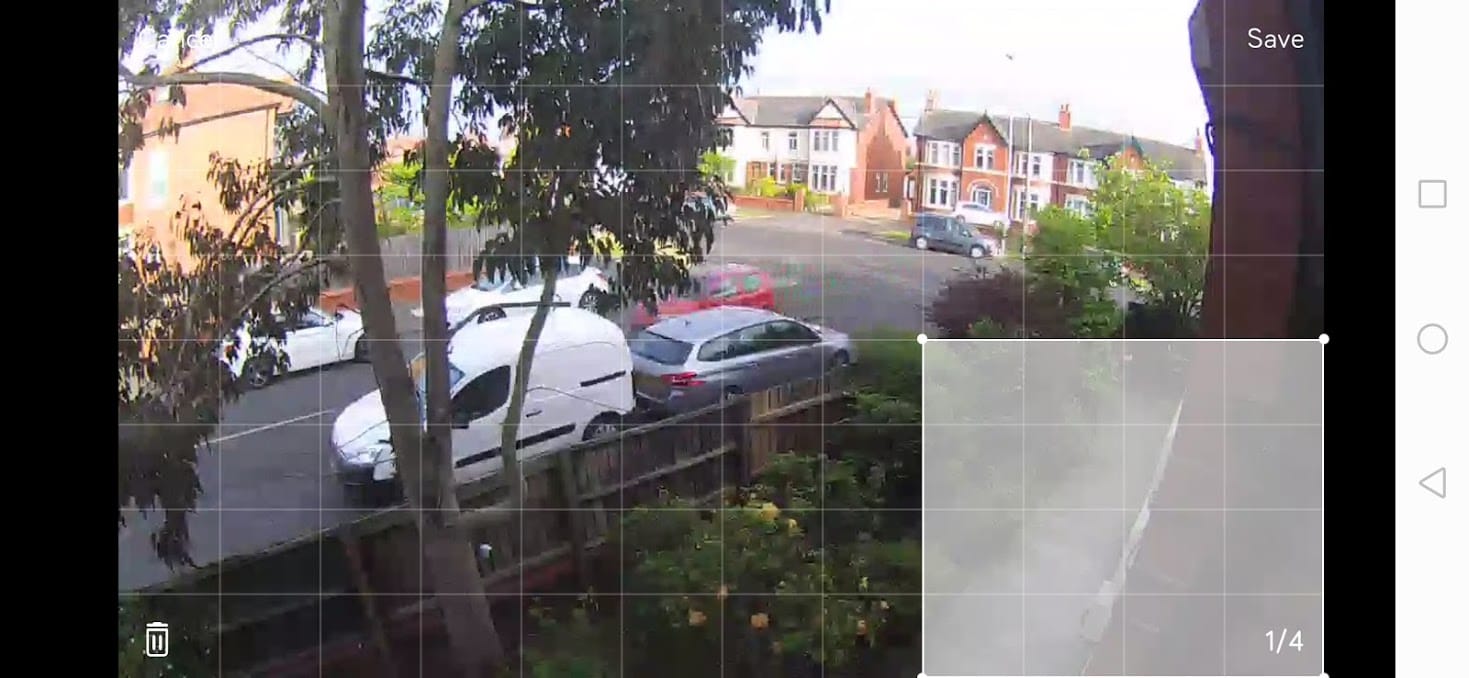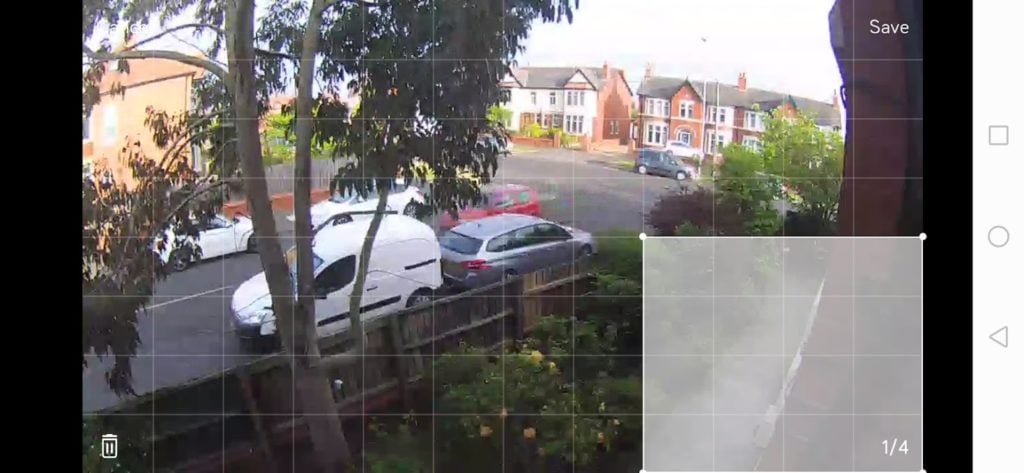 The audio detection is relatively unique compared to others, perhaps due to the high location, I had no audio triggers in my recordings during testing.
Thankfully you can tweak the notifications to your liking too, there are app, email and text options, which is much more than competing products, and you can set notification schedules. If the camera is in an awkward spot that triggers lots of false positives, then you can always have notifications off, and it will still record all the events and list them in the app.
Both daytime and night-time recordings are excellent, we have quite a well-lit street, and I have the Netatmo Presence giving off IR light, so my garden is less dark than average probably. I found the video was set to 720p by default, I guess to reduce network bandwidth rather than a storage limitation. So if you want the best quality footage, you will need to tweak this setting.
Overall this is a solid outdoor camera with all the functionality you could want from it. Zoned motion sensing is good but not as good as intelligent object detection that some other more expensive options offer.
The main thing I think Hive need to do is extend their range with a wireless option, and then maybe a premium option with better detection or a spotlight. Considering they are regularly releasing new devices to the range I wouldn't be too surprised if something like this launches in the next year or so.
Conclusion
As individual products, I am not sure how much use the sound detecting hub has, but it is an additional feature for your smart home that you will be grateful of if your smoke alarm goes off when you are out. It also has a negligible cost compared to the older model.
Similarly, the camera is good but doesn't stand out as better than others, mainly the mounting mechanism isn't my favourite, and there is only one outdoor camera in their range. Competing brands have spotlight options, or intelligent object detection to reduce false positive.
What Hive does have is possibly one of the most comprehensive ranges of smart home devices on the market. Yes, there is Z-Wave and LightWave that have power, lighting and heating, but they are less user-friendly too set up, and Z-Wave, in particular, can get very pricey. They also don't have camera solutions, which I think is one of the most popular products within the smart home niche.
Prices of the devices seem to be competitive too, if you want heating you can pick up the kit with the older hub for as little as £135, or with the 360 for £199 making it cheaper than Nest or Tado. Hive now also have the zoned heating option, which is becoming quite popular among brands but is something that Nest lacks.
Similarly, the cameras are cheaper than Nest, and the lighting is similar in price or slightly cheaper than Philips Hue.
The camera and hub are excellent with great potential for a smart home system when combined with other hive products. Looking at the products launched recently I expect the trend to continue, and I wouldn't be surprised if Hive launched more outdoor cameras plus a doorbell at some point.
You can buy Hive products from multiple retailers including Amazon, or direct from Hive where they currently have a 25% discount offer on the cameras if you sign up to an annual cloud plan.