What do you use your iPad for? Playing games and watching movies? There is so much more you can do with it. Apart from having a great display and smooth user interface, iPads also have innovative features to make your daily activities easier and more all the more fun.
Use gesture tricks
There are more gesture controls on the iPad than you know. Here are some really useful ones:
Switch between apps by swiping up from the long white bar at the bottom of the screen on iPad Pro. For other models, tap the Home button twice.
On any image or text, pinch in with three fingers to copy it. Then pinch out with three fingers to paste the object.
If you have an Apple Pencil, you can use it to start a new note (on the Notes app) just by tapping the Home button with the Pencil twice. This works with both locked and unlocked screen.
Just swipe down anywhere on the Home Screen to get to the search bar, and much more.
Multi-task easily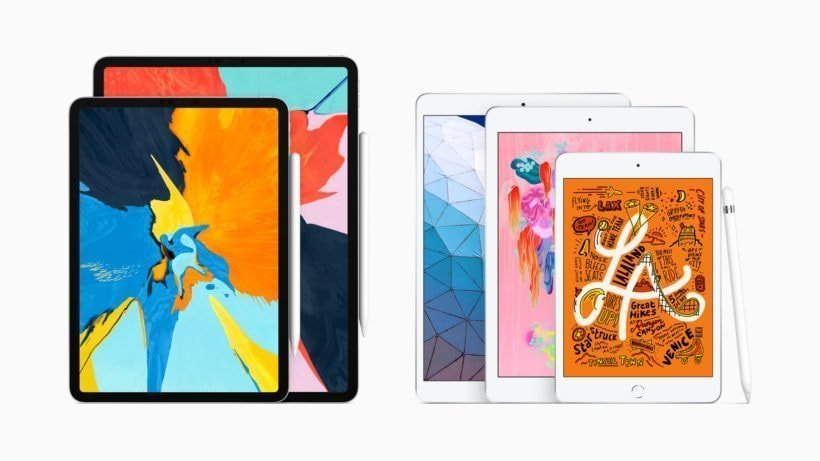 Split view is only available in some models – iPad Mini 4, iPad Air 2, and iPad Pro. For the other models, you can use the Slide Over feature. To do this, while using one app, swipe up from the dock. Tap on the other app you want to use and drag it to the screen. Let go and the app will appear on a slide bar on the side. You can now use both simultaneously. You can also drag and drop items between the two apps.
Make it your drawing tab
You will need the Apple Pencil for this. Then install an app like, Photoshop, Procreate or Inspire Pro, and start drawing. This device has been so popular with digital artists that it could even win in a Wacom versus iPad comparison (not always though). Unless you have either of the new iPad Pro models (that only support the 2nd generation), you can use the 1st generation Apple Pencil.
You can also use the Pencil to take down notes. Apple's Notes app has great handwriting recognition.
Split the keyboard
Isn't a tab too wide to type on with thumbs? You can split the keyboard on your iPad in this easy method:
Tap on any writeable screen to pop the keyboard. Tap and hold the small keyboard icon at the bottom right.
Slide upwards and select the option to 'split up'.
Then tap the keyboard icon again.
Your keyboard will split in two, so you can access it with both thumbs holding it like a phone. You can also position the two halves wherever you please.
Notes app can work as a built-in scanner
The Notes app comes preinstalled on every iPad. Open the Notes app and you will see a small camera icon at the bottom right. Tap on the icon and take a photo of your document. There's no need for an external scanning app, your iPad will even automatically scan it into an editable document.
Finally
Although there is a wide array of choices in tablets nowadays, the iPad still stands out. It is more than just an entertainment device. Add a physical keyboard and it is ready for work. In case you are looking for a secondary work device, we recommend the new iPad Pro.
These devices are more innovative than they look. So have fun with your iPad and once in a while, try out a random gesture or swipe – you might discover something new.