The Yale Smart Living All in One Outdoor Camera is a new product from Yale which acts as a stand-alone device with onboard video recording and app control via Yale View putting it in direct competition with popular home surveillance options such as Arlo and Blink.
At the time of writing, this does not appear to be available online so I won't be able to comment on its pricing yet. Update this is now available on Amazon
[content-egg module=Amazon template=list]
As the name suggests this is an outdoor camera and therefore it comes with an IP65 rating, it also has a 160-lumen spotlight and 110db siren built into making this a well featured outdoor camera for security applications. At the moment the closest direct competitor would be the £199 Ring Spotlight which is available in a wired version or wireless.
Due to the siren and spotlight, there is no option to power this from a battery. Instead, it uses a built-in 3m USB cable for power. While the cable should be long enough for most applications, because it is built into the camera there is no option to change it for different lengths.
There is no cloud recording with this camera. Instead, it uses a microSD card which frees you from expensive or limited cloud storage options and the hassle of having a hub within your home.
Set up
The set-up is similar to most other cameras nowadays, this requires the Yale View app, which is sperate from the Yale Home app used for the alarm systems. During set up you need to scan the QR code and type in the Wi-Fi credentials for your 2.4ghz Wi-Fi channel.
The instructions indicated that the QR code should be on the camera, but mine did not have this, but the box it came in did, so you probably don't want to lose the box as I don't think you will be able to set up the camera without these details.
I find the 2.4ghz network to be congested and it is problematic with my Ring camera, so I wish companies would adopt both 2.4ghz and 5ghz. With it being USB powered I don't see any reason not to include it apart from a cost-saving exercise by companies.
Once you have the camera set up with the app, you will want to mount it somewhere. The camera screws onto the base and there is plenty of adjustments to get the correct angle. The main problem you will find is routing the USB cable into your home, for review purposes, I put it through my window and gently closed it, it is messy, but it works.
App
The app is decent, better than average compared to some of the cheaper options such as Reolink. In particular with the motion sensitivity, you have the option to define activity zones which allows you to reduce false alerts.
In my case, I had the camera pointing down from my office to the front door, so I set up the activity zone around the door area and part of the path. Cameras that don't allow this cause me far too many motion alerts because the trees and bushes down the garden path sway or cause shadows leading to a constant barrage of notifications.
Furthermore, you can enable and disable the spotlight, altering its brightness. There doesn't appear to be scheduled for this, but I assume it is activated when the light drops outside.
You can also optionally have the siren enabled. This is 110db and you get a warning when enabling it, that it may alert neighbours. So, it is probably something you want to use cautiously, to avoid irritating people. The siren function also appears to be a speaker, and therefore you can optionally talk to people via your camera.
The camera has 2 streams, one for SD and HD. The SD stream is good for when you view it on your phone, giving you quick access to the footage.
Recordings are started based on motion detection and you can access them via a timeline or alternative view them in a grid formation.
Overall I had no issues with the app, it is both functional and user-friendly. It may not be quite as nicely designed as Ring or Arlo but it is better than most.
Performance
So far this has worked better than average, the recorded video is good quality and it is easy to access the recorded footage. However, there does not appear to be a way to upload the recorded footage easily in the event you need to save it elsewhere. You could of course manually get the data from the microSD card, but that is less than ideal. You can screenshot and record from the footage and Google Photos will optionally auto sync that footage.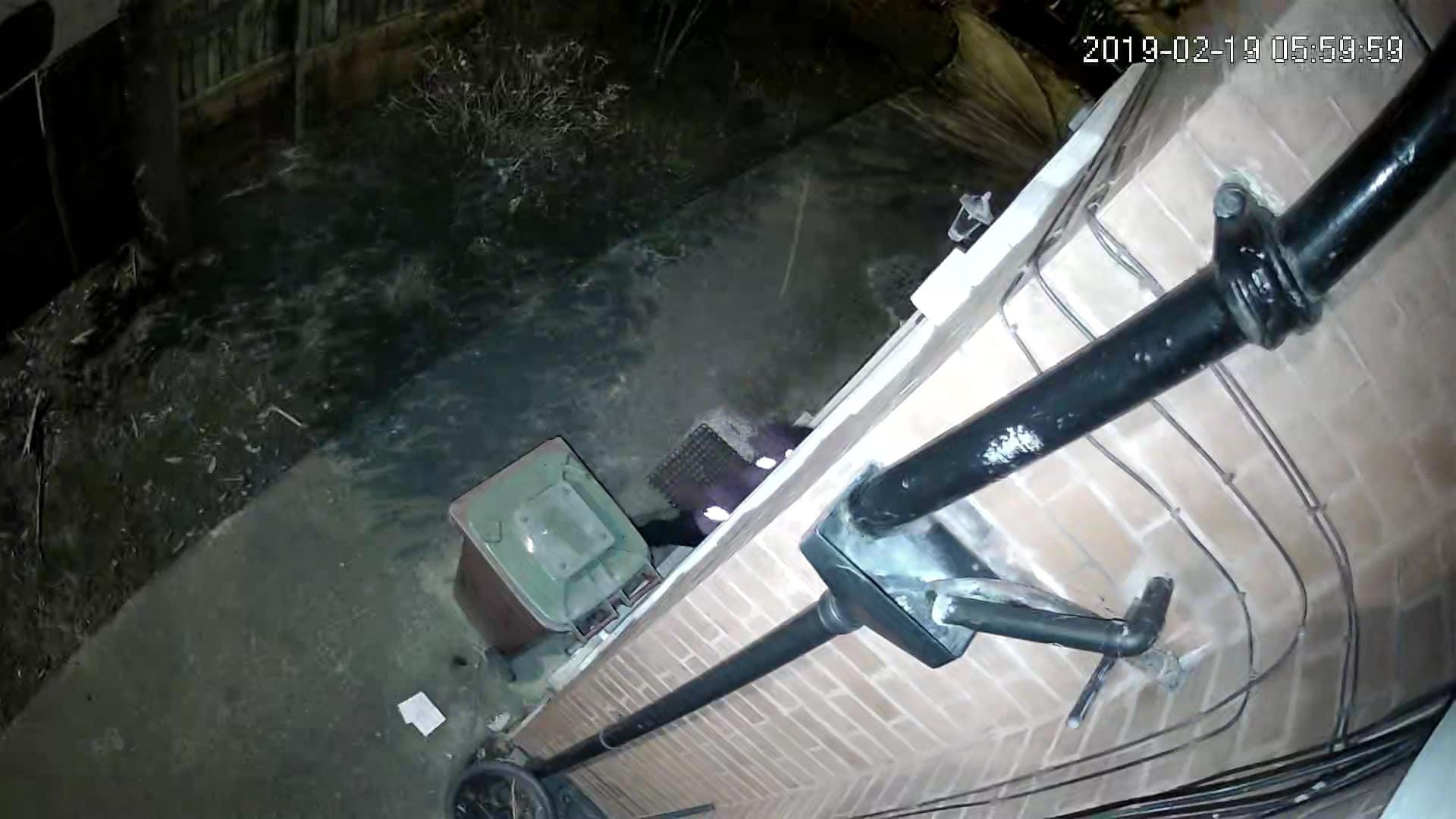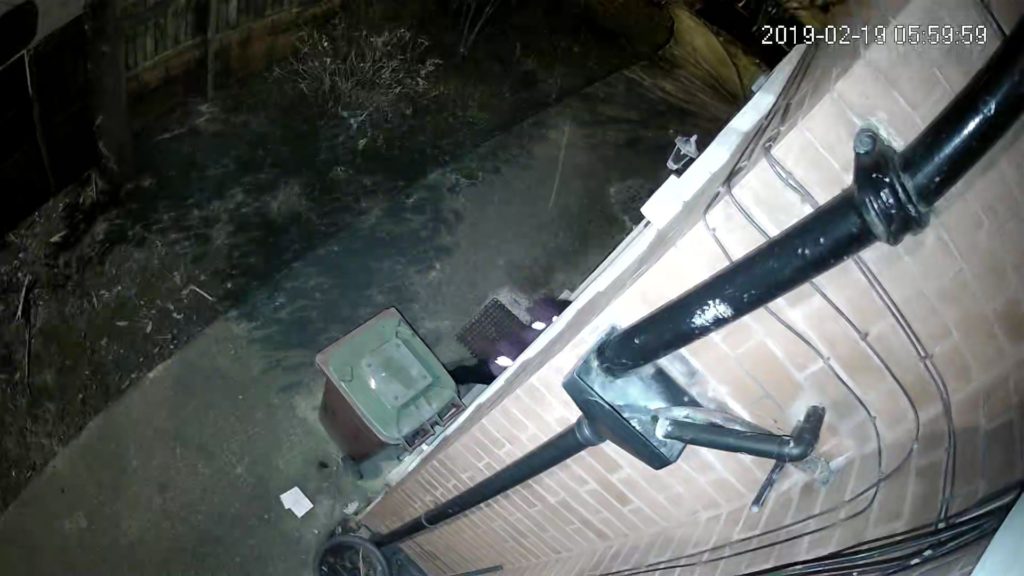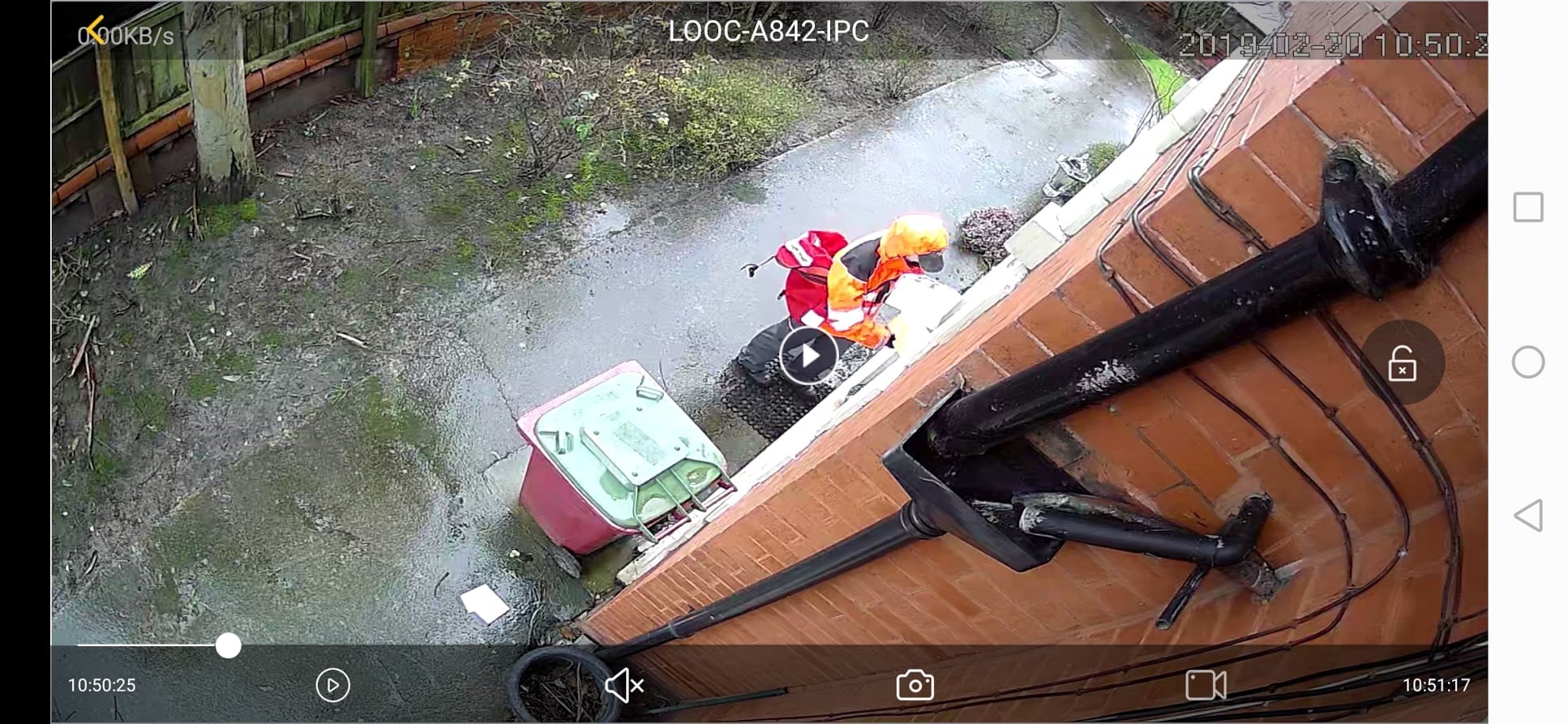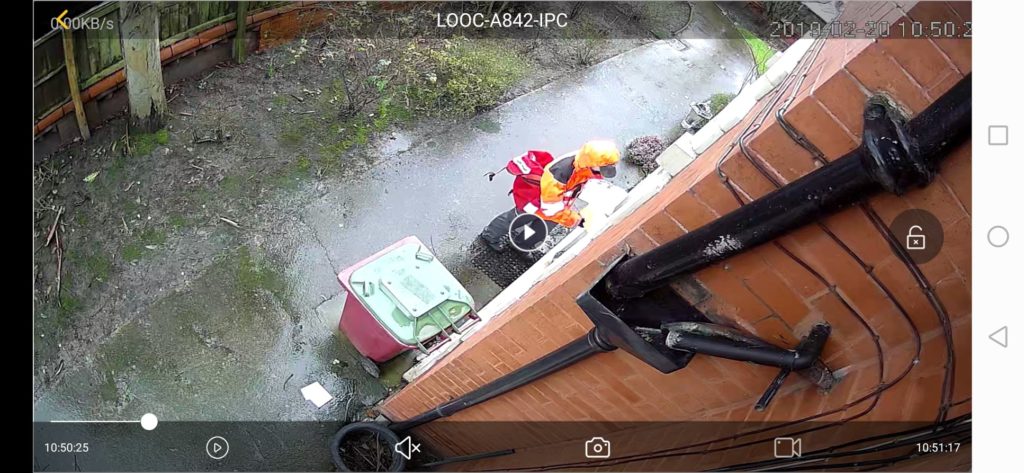 My street has particularly bright street lamps, so the lighting at night time is quite good in the first place, so when the spotlight triggers, you can see it flash up, but overall it doesn't make a huge difference with the image quality. It will, of course, make a difference in completely unlit areas. It also acts as a good warning to potential intruders, the first few instances of it triggering made my partner look up to the camera to see what it is. I think this is quite important as I feel that a CCTV works as a better deterrent rather than a tool to help identify thieves.
Overall
I have been pleasantly surprised with this camera with nothing serious to fault about it. I would have preferred 5Ghz Wi-Fi, but it is something many other competing cameras suffer from. There is also no obvious function to save or share recordings to your phone or others, this is not ideal, but not the end of the world
Overall the video quality has been good, the spotlight function has worked well, at the very least it has alerted people to the presence of CCTV. The app also appears to work well and viewing the video recordings or live streams has been faultless so far.
My final judgement of any product is dependant on price, and at the moment I am unsure of this. The home surveillance market is highly competitive at the moment, and this needs to compete against more established options such as Arlo, Ring, and Blink. If it is closer to £100 than £200 then this could be a decent alternative to the Ring Spotlight
Once I have a price I will update this post with a score and a proper conclusion.