Devolo Magic 2 WiFi 6 Review Rating
Summary
The Devolo Magic 2 WiFi 6 is excellent at what it does, being the fastest system on the market, but most people will likely want the mesh version which has WiFi plugs for all the devices.
Pros
Fastest powerline technology on the market
The only powerline system that has WiFi 6
Has the potential to outperform WiFi based mesh systems & has a greater range between the connected devices
Cons
The whole home mesh system is going to be a better option for most people
Some difficulties setting up
Performance is dependant on the quality of your home wiring
The Devolo Magic 2 WiFi 6 is the latest system from the powerline specialists. I have previously reviewed the Devolo Magic 2 Mesh and found it an excellent option for anyone with problems extending their WiFi using normal mesh WiFi systems.
The new Devolo Magic 2 WiFi 6 and the more expensive Devolo Magic 2 WiFi 6 Mesh are effectively the same as their predecessors, but they have upgraded the WiFi functionality to WiFi 6.
Most recent laptops and mid to high-end phones now have WiFi 6, and speeds can be up to 50% faster with a variety of other tweaks to improve the overall WiFI performance. If you are looking for a new WiFi system, I'd strongly suggest considering one that has WiFi 6.
Specification
Network kit bundle which includes one (1) main adapter and two (2) add-on adapters.
Powerline technology capable of speeds of up to 2400 Mbps.
WiFi 6 enabled, bringing you 50% more WiFi power.

2×2 80Mhz radio for 1200Mbps WiFi 6 on 5Ghz

Two (2) 1GbE RJ45 LAN ports on WiFi adapters
Access point steering.
OFDMA and MU-MIMO Technology.
Integrated power socket for pass-through.
Range of up to 500m.
PLC Powerline Backhaul vs 5Ghz Wireless Backhaul
One question that will inevitably come up is, what is better, the powerline backhaul of this system or a dedicated 5Ghz band on a normal WiFi mesh system.
Unfortunately, this is impossible to answer and will vary depending on how your home is built, the quality of the home wiring and the overall size of your property.
While there is no definite answer which is best, powerline represents the most user-friendly alternative to wireless if you do experience performance or connectivity issues.
Unlike other brands, Devolo use the G.hn technology for its powerline, this has theoretical speeds up to 2400 Mbps and is the fastest option on the market. HomePlug AV2 used by competing brands caps out at 2000 Mbps.
Devolo Magic 2 WiFi vs Devolo Magic 2 Mesh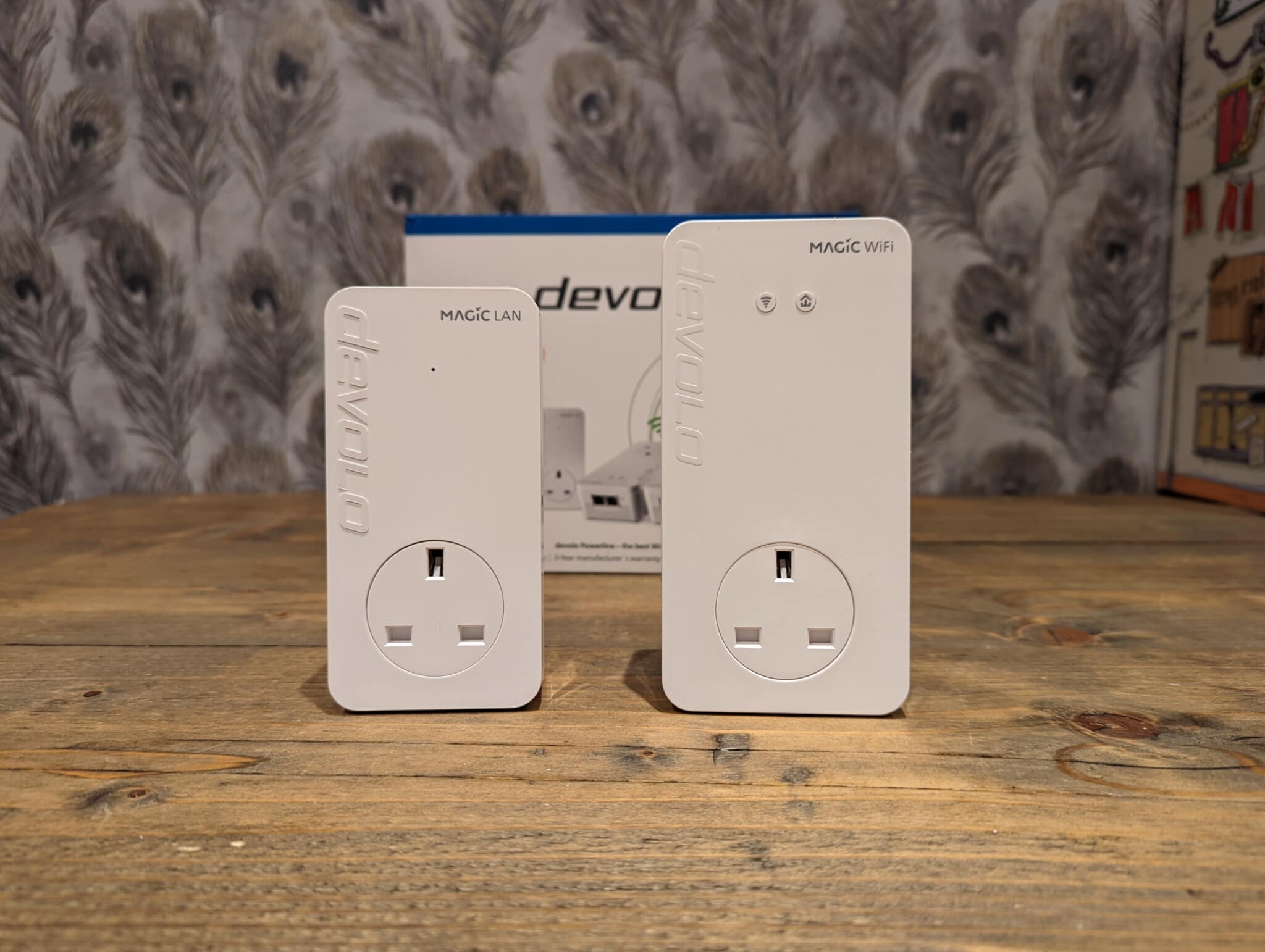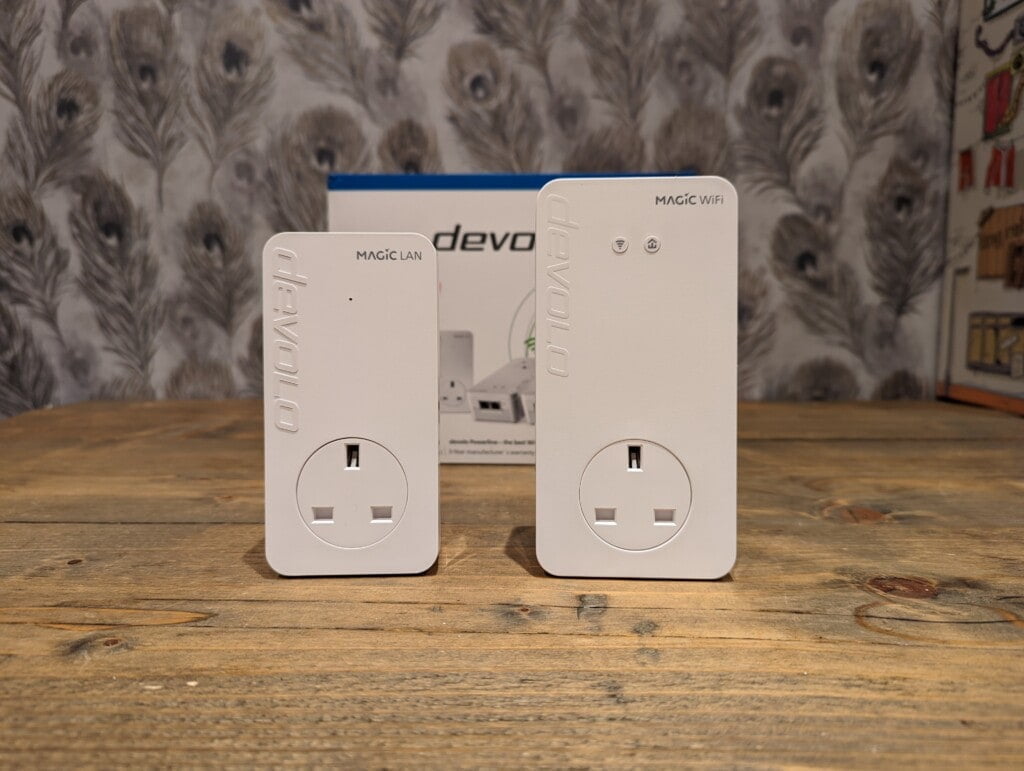 Devolo has two different styles of system, WiFi and Mesh. However, both systems are capable of working as a mesh system with one SSID for seamless roaming between each WiFi plug.
However, the Devolo Magic 2 WiFi systems have one LAN plug, which you wire into your router, and this then extends the connection via powerline to the WiFi plugs. With this system, the most likely scenario is that your router will continue to provide its WiFi, and the Devolo WiFi plugs will extend the WiFi connectivity to the periphery of your home.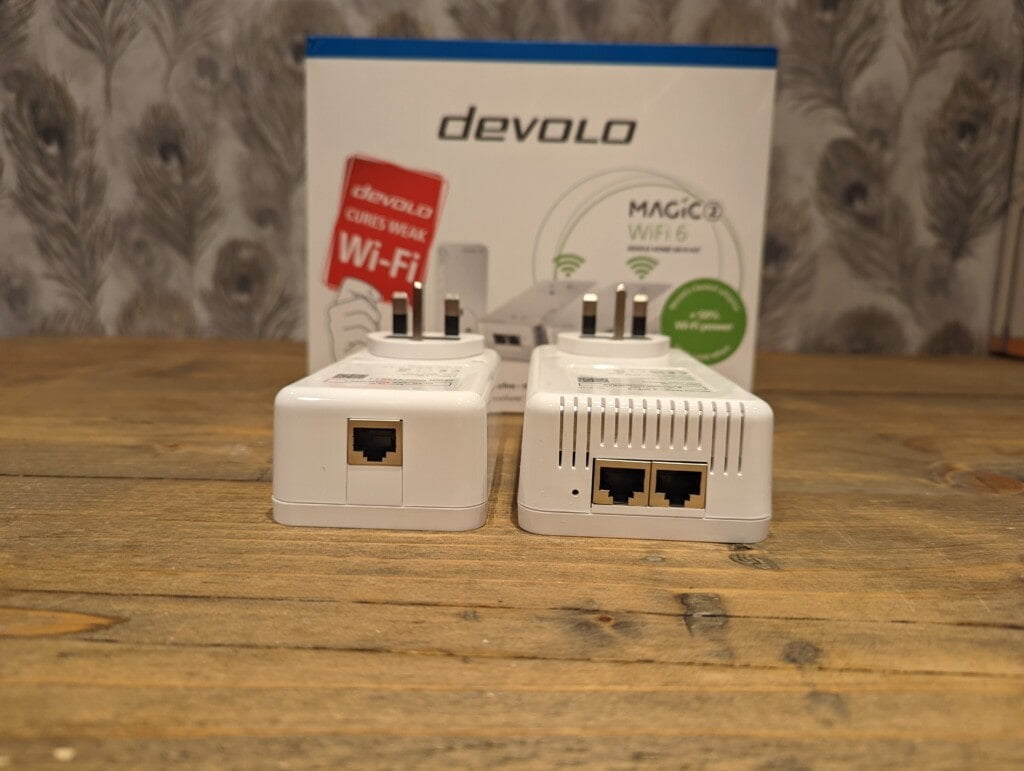 The Magic 2 Mesh only has WiFi plugs designed to replace the entire WiFI within your home.
Personally, I find the Devolo Magic 2 WiFi 6 a bit of an odd way to do things. If you are spending £350 on a WiFi system, I'd assume you want a mesh system that handles your entire WiFi rather than using a mixture of your existing router + Devolo.
Mixing brands with your router WiFi and Devolo won't have the same seamless mesh connectivity as one all in one system.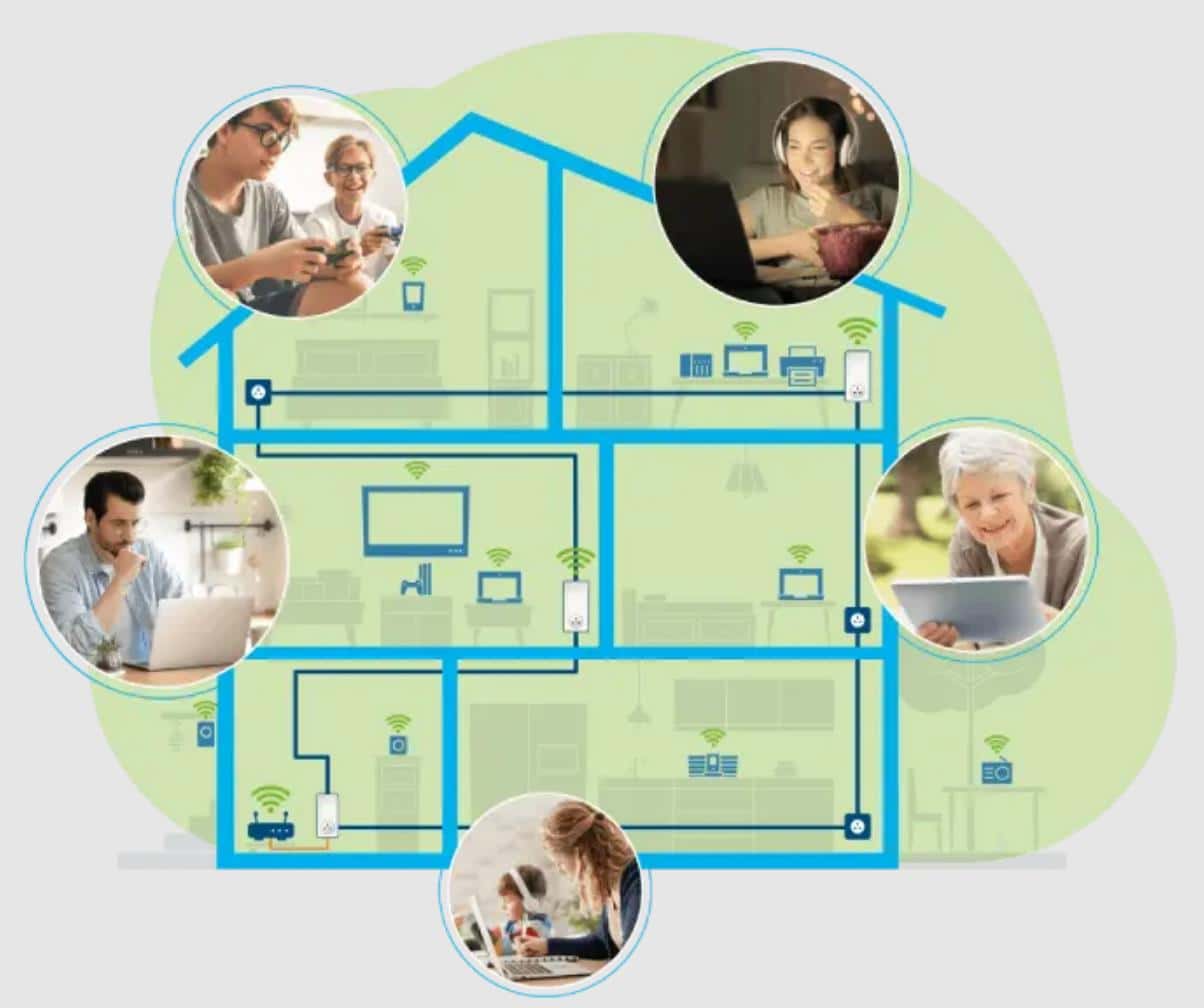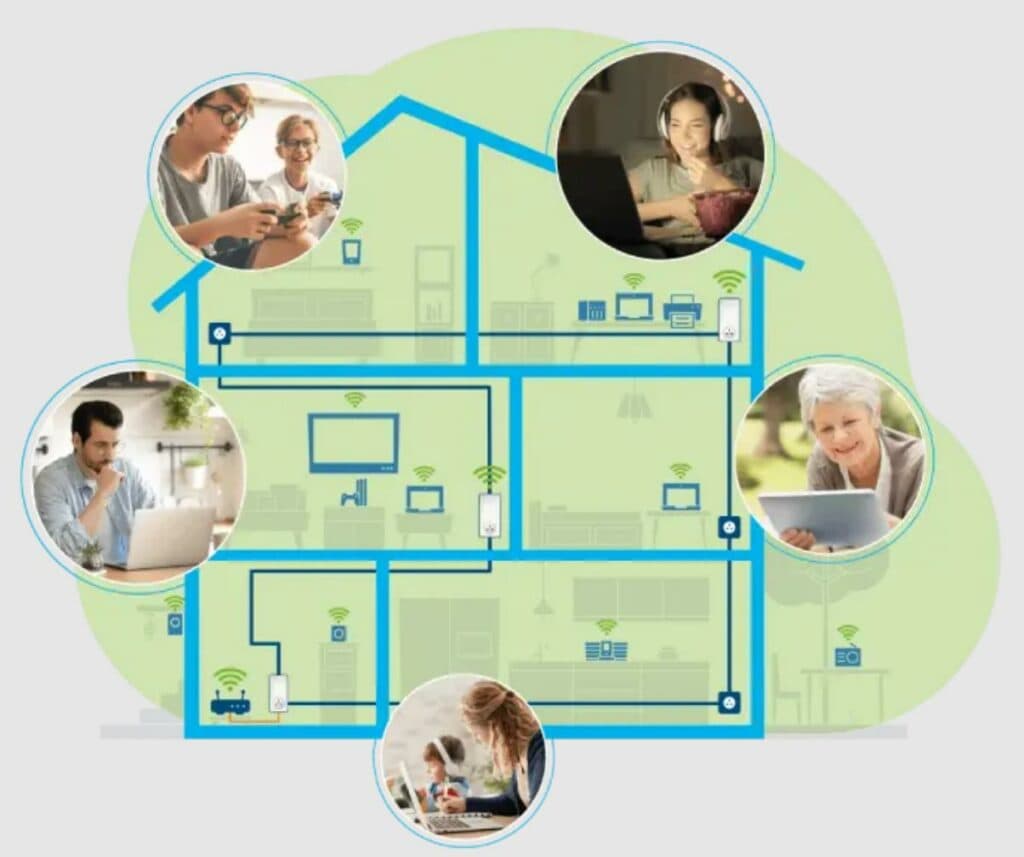 Set-Up
The set-up process did not go quite as smoothly as I would expect. Using the Devolo Home Network app, I initially had problems detecting all the devices on the network, then only one of the WiFi successfully updated the firmware, and finally, I kept getting a 404 error when I tried to update the WiFI SSID.
Once I have the devices recognised on the network, you can login via a browser to one of the WIFi units and set the SSID here. I have had no problems with the web interface at all.
I also had no problems with the app once everything was working. However, it has limited functionality as the Devolo system works as access points only rather than a fully-fledged router.
Performance
To find out the best possible WiFi performance, I had to remove the LAN plug and use the WIFi 6 plug directly attached to the router.
Similar to the Devolo Mesh WiFi 2, I had to experiment where I placed the plugs to get the best performance. In my usual scenario of the main unit in my office and a satellite in the TV room, the overall performance was poor, far worse than any dual or tri-band WiFi system. This will be a result of my ancient home wiring.
Testing was done with my desktop WiFi and the new Acer Helios 500 gaming laptop which is equipped with the Intel WiFi 6E AX210 WiFi module.
WiFi 6 Speeds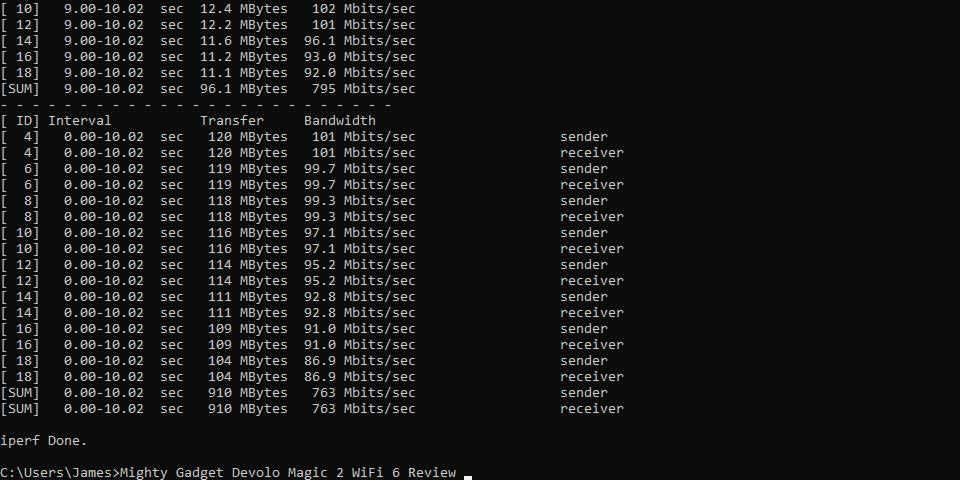 With the WiFi 6 plug as the primary device plugged into the router, I was able to achieve a throughput of 763 Mbits/sec using iPerf.
With the wired plug in my upstairs office and the powerline connected on in the living room. The powerline connected WiFi speeds dropped down to 30Mbit/s. For whatever reason, speeds are poor when I have plugs on different floors.
Changing things to having the wired plug in my living room at the front of the house and the powerline in the kitchen, the powerline connected WiFi speeds jumped up to over 250Mbit/s.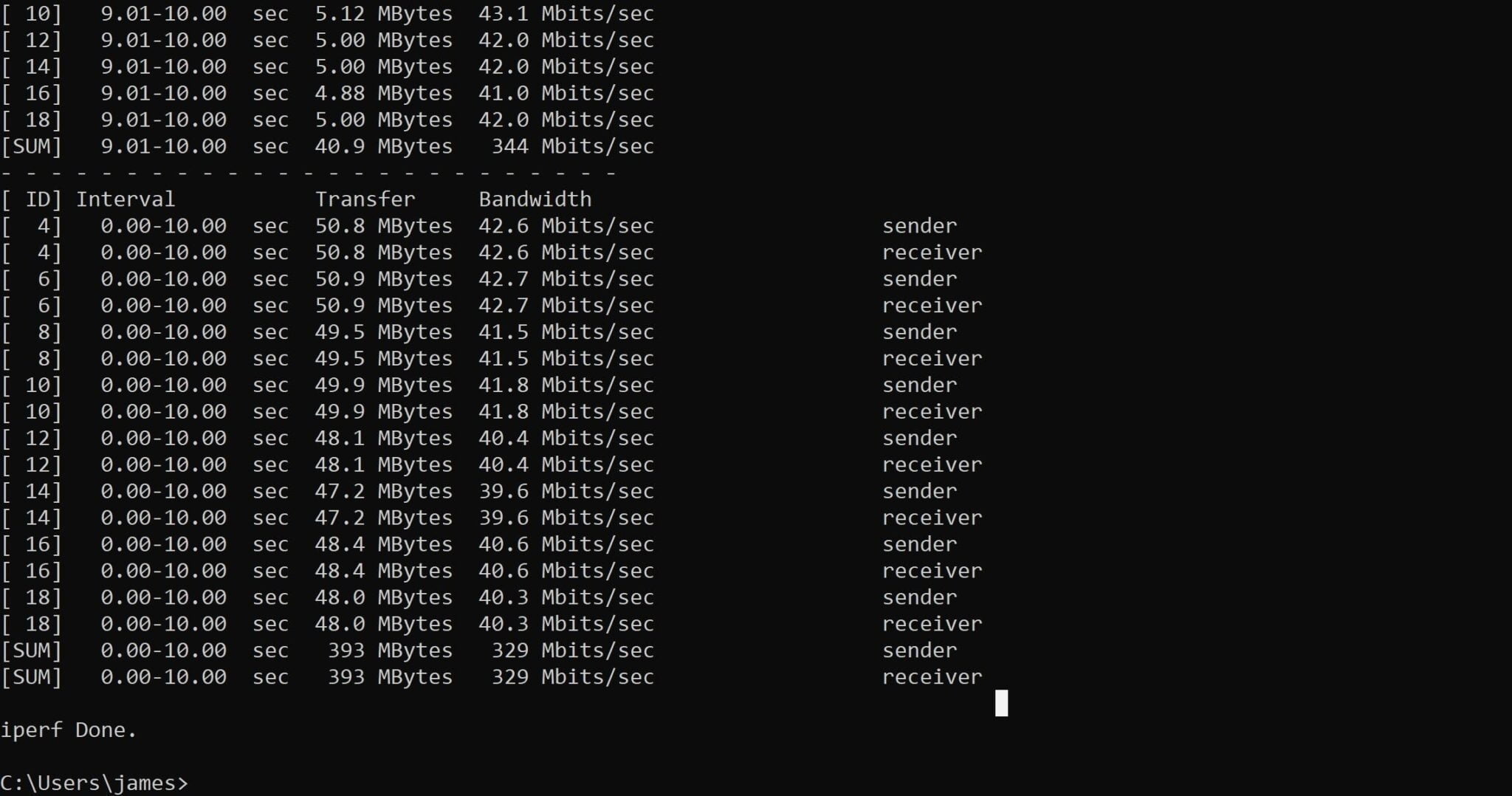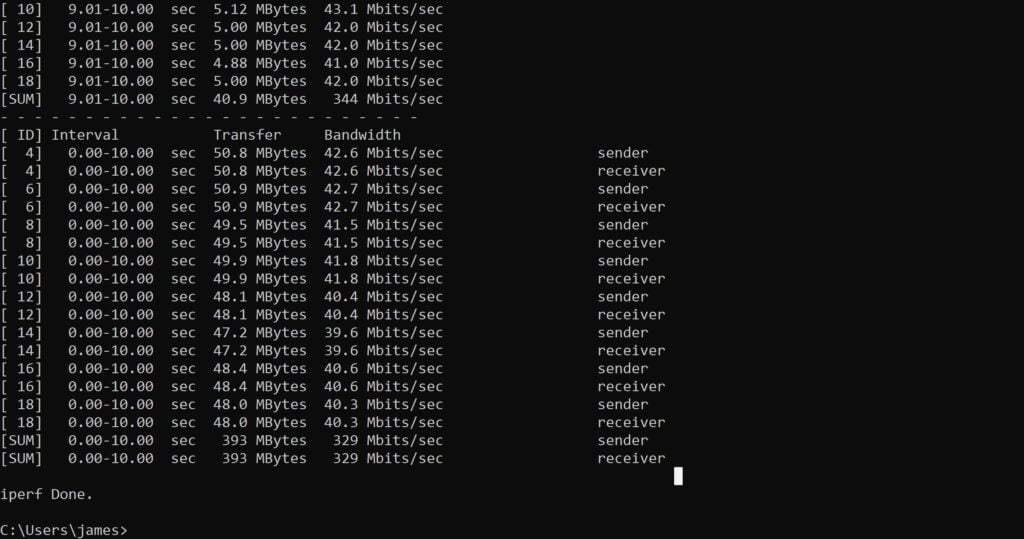 Moving the powerline plug into the living room in the centre of my house, the speeds jumped up again to over 300Mbit/s.
WiFi 5
For WiFi 5 the speeds achieved by the WiFi plug connected by Ethernet were 550Mbit/s.
Then with the powerline plug, the speeds were 253Mbit/s.
Range
One area that I find powerline excels at, is the distance between your connected plugs. With a WiFi backhaul, if you place your satellite devices too far apart you will see a significant drop in performance or no connectivity at all.
There is still a significant drop off with powerline, but it can extend WiFi in an otherwise hard to reach place. For instance, I long had issues getting reliable WiFi in my garage turned gym, I ended up running an Ethernet cable across my back garden due to the regular dropouts I would have with mesh systems. With the Devolo, I can successfully establish a connection with one of the plug and get speeds of 70Mbps.
Price and Alternative Options
The Devolo Magic 2 WiFi 6 Multiroom Kit, which has one LAN adaptor and two WiFi adaptors, is £350. The starter kit with a single LAN and WiFi adaptor is £200, and a single WiFi adaptor is £160.
It looks like they have just launched the Devolo Magic 2 WiFi 6 Mesh system too. The product page is live, but you can't buy it. It looks like it will cost £450 for a 3-pack system.
The previous generation using WiFi 5 is:
Devolo Magic 2 WiFi next Multiroom Kit @ £275
Devolo Mesh WiFi 2 Multiroom Kit @ £300
Currently, there are no other WiFi 6 powerline adaptors, so Devolo has the market cornered for now.
If you haven't tried a traditional mesh WiFi system, then I'd suggest at least trying one of these first from a website with easy returns.
The Netgear Orbi RBK752 is probably the best alternative. While it only has two devices, both of these provide WiFi, so they will offer the same sort of coverage as the Magic 2 WiFi 6. It is a tri-band system, so it will offer the best speeds possible.
If you went for the Netgear Orbi RBK753, which is a 3-pack system, which would compete with the Devolo Magic 2 WiFi 6 Mesh, the price is £500. £50 more than the Devolo.
Alternatively, the TP-Link Deco X60 is a dual-band system, but with 3 devices, so it will provide wider coverage but at a slower speed for the satellite devices.
Overall
The Devolo Magic 2 WiFi 6 is a bit hard to summerise as there are a lot of things to consider.
The main thing is that Devolo has the most advanced powerline technology with rated speeds 20% higher than the best option competing brands offer. This is also the only powerline system with WiFi 6. Therefore, this is the fastest option on the market for what it does.
In my scenario, my old house with its questionable electrical wiring, the results were not as good as a normal mesh WiFi system if I were to have all the devices in my usual positions. However, I should note, that I doubt a normal mesh system would work well with a router in my front room and satellite in the kitchen. There are just too many walls and the distance is too far.
If you live in a home with better quality wiring or you have had serious issues with normal mesh systems, then the Devolo Magic 2 WiFi 6 is likely your best option for the fastest speeds unless you are willing to go to the hassle of wiring up your house with Ethernet.
For me, I am not entirely convinced why you'd want the Devolo Magic 2 WiFi 6, which uses a none WiFi LAN plug. It might be useful if you have spent a fortune on a top of the range WiFi 6 router and want to extend WiFi to the black spots within your home, but I'd expect most people would want a full WiFi 6 mesh system. You can, of course, do that with this system, but you are paying extra for that redundant powerline LAN plug.
I think most people will likely want the Devolo Magic 2 WiFi 6 Mesh system, with the three-pack system costing £450, and this would be able to provide reliable WiFi around a very large home. I assume this will be available very soon.
So overall, the Devolo Magic 2 WiFi 6 is the best thing on the market at what it does, but you need to consider if what it does is what you want.
Last update on 2022-06-19 / Affiliate links / Images from Amazon Product Advertising API