Mecool KM6 Deluxe Android TV Box Review Rating
Summary
As far as Chinese Android streaming boxes go, this is one of the best. It has a variety of compatibility problems like most competing devices have, so Amazon/Nvidia are still best for Netflix and Disney, but for local content and IPTV services, this is an excellent choice. 
Pros
Powerful chipset, plenty of RAM and excellent network connectivity make this a good affordable choice for local 4K streaming and IPTV services 
Cons
DRM limits the quality of streaming services
Included IR remote is awful compared to Bluetooth
I have been a fan of the Amazon Fire TV sticks and Nvidia Shield for years now. But they are not perfect, I hate having to use WiFi (or 100M Ethernet) on the Fire Stick, the tubular Nvidia Shield is no use for large local 4K files, and the Pro is very expensive.
Cheap Chinese TV boxes have been popular for years, especially for users of IPTV services, but they are quite often not that great, especially if you want to watch high-quality formats locally. You only need to look at the Kodi Forum 4K HDR state of play thread to find out what a minefield streaming devices are.
The Mecool KM6 Deluxe ticks a lot of boxes it is a relatively powerful box that also has superb networking functionality with gigabit wired connectivity and WiFi 6. Things like buffering should not be an issue with this, but what is the overall experience like?
Specification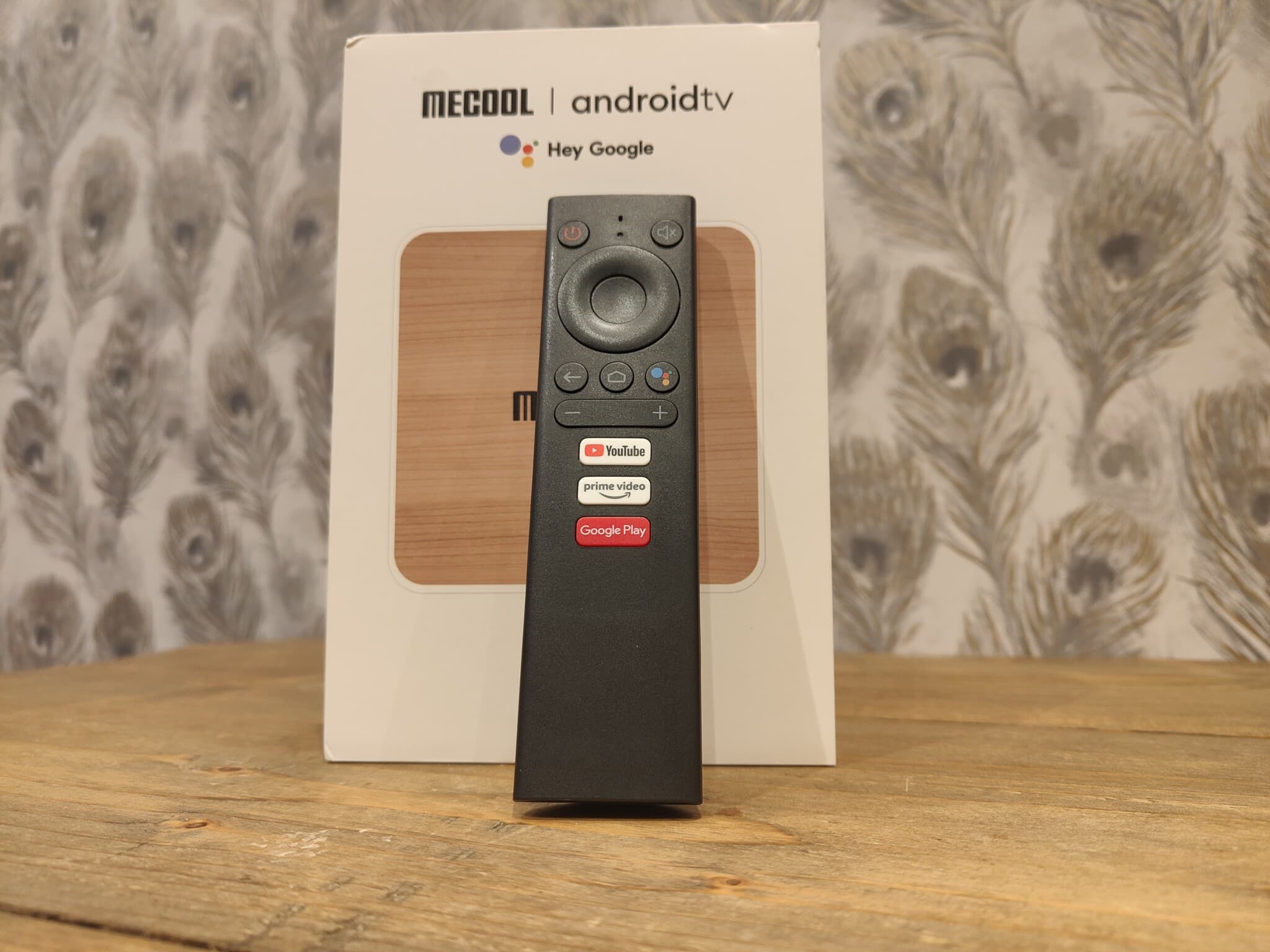 Chipset CPU: Amlogic S905X4 Quad-core ARM Cortex-A55
GPU: Mail-G31 MP2
RAM: 4G RAM
ROM: 64G ROM with microSD card slot
OS: Android 10.0 ATV
Bluetooth: Bluetooth 5.0
Wifi: 2.4G/5G 2T2R 802.11 b/g/n/ac/ax
Ethernet: 10/100/1000 M Ethernet RJ45 LAN
Decoder Format: HD MPEG1/2/4, H.265/HEVC, HD AVC/VC-1, RM/RMVB, Xvid, RealVideo8/9/10
Audio format: Supports MP3, AAC
Photo Format: HD JPEG/BMP/GIF/PNG/TIFF
Support 5.1 Surround Sound Output: No
DRM:
Mecool KM6 Deluxe vs Classic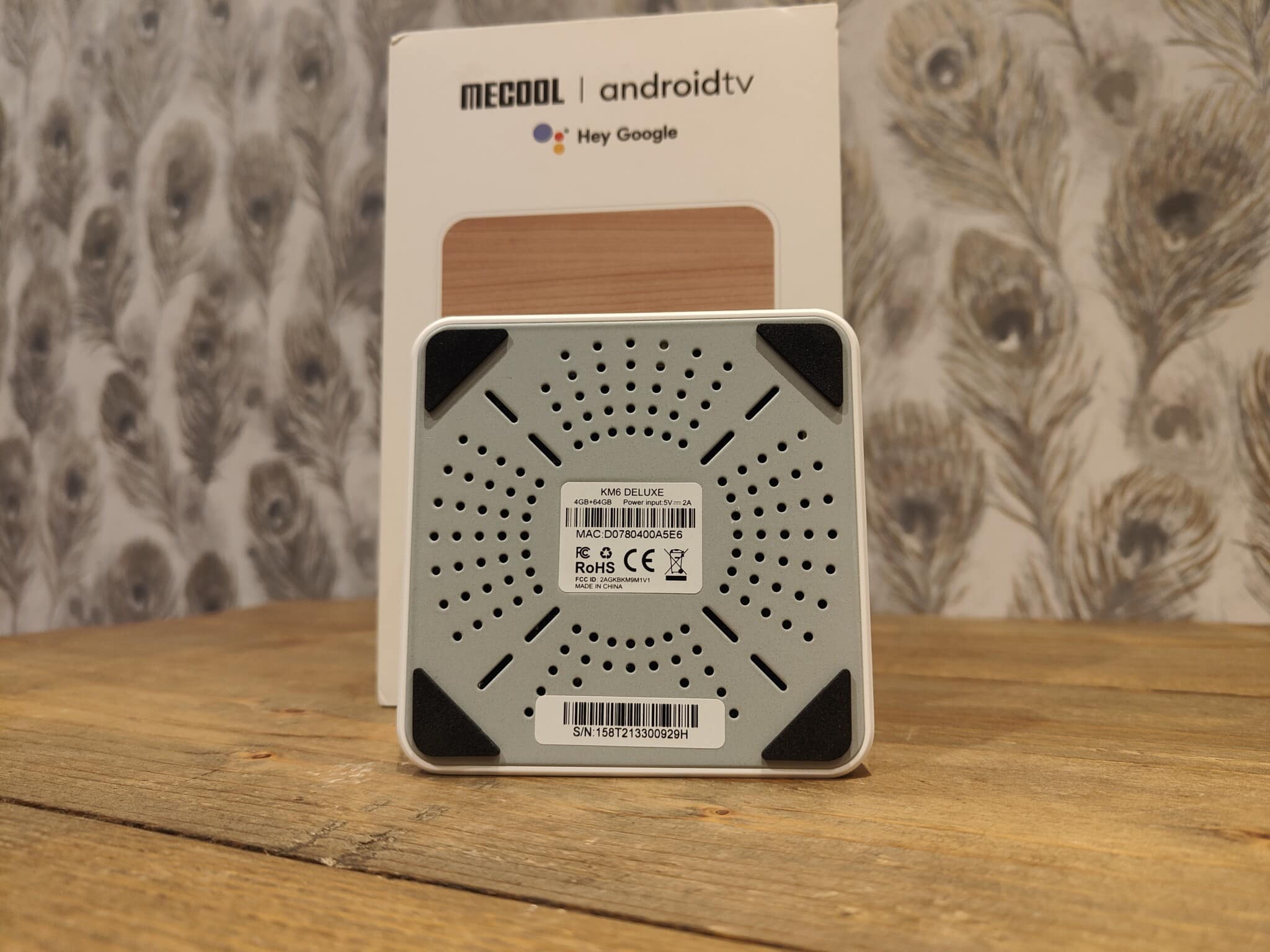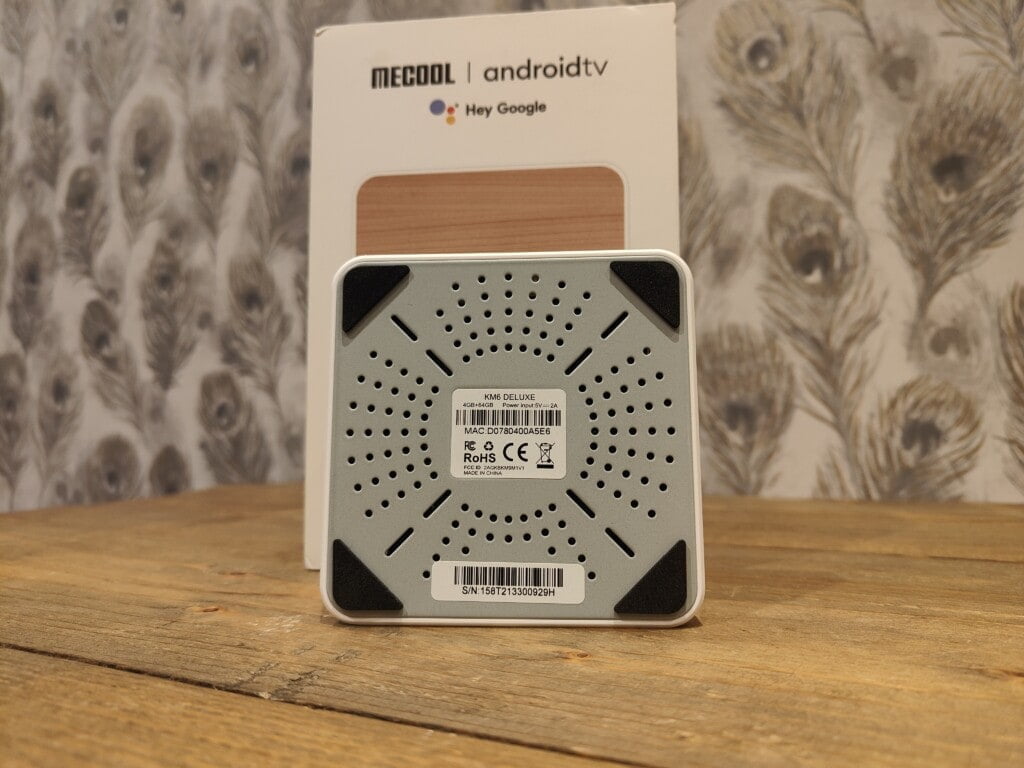 The Mecool KM6 Classic drops the specification quite a bit. It has the same Amlogic S905X4 chipset, but you only get 2GB of RAM and 16GB of storage. Ethernet drops down to just 100Mbps, and you only have WiFi 5.
The main things that attracted me to the Mecool KM6 Deluxe were that it was unlikely to have issues streaming 4K content locally. The Classic model will likely have all the issues the tubular Nvidia Shield TV has and more.
Is Mecool KM6 Google certified?
The Mecool KM6 advertises itself as being Google certified. This is true, and it means that as well as this running Android, it also has Google Play Services installed, including the Play Store, Chromecast functionality and Google Assistant.
Set-Up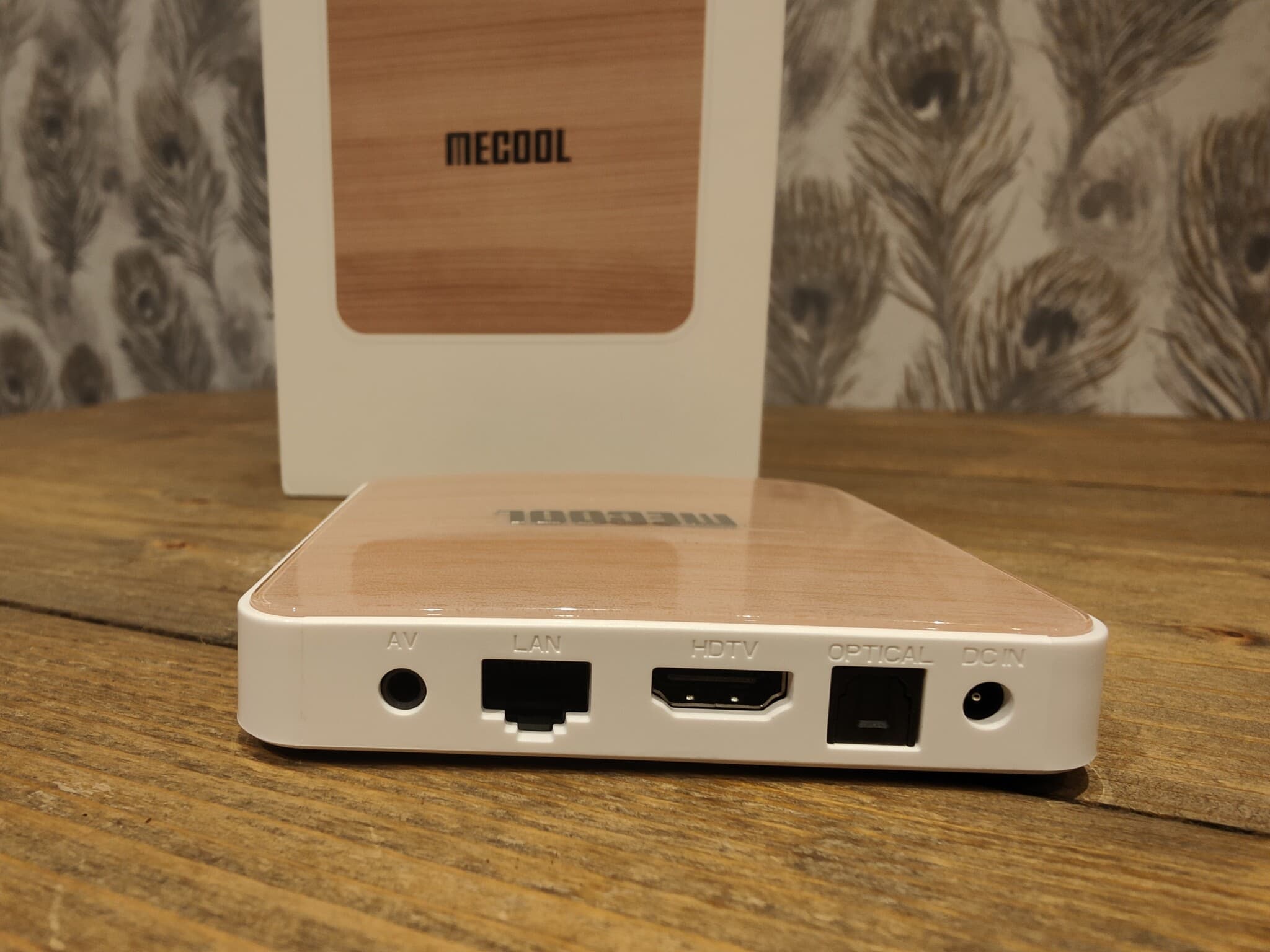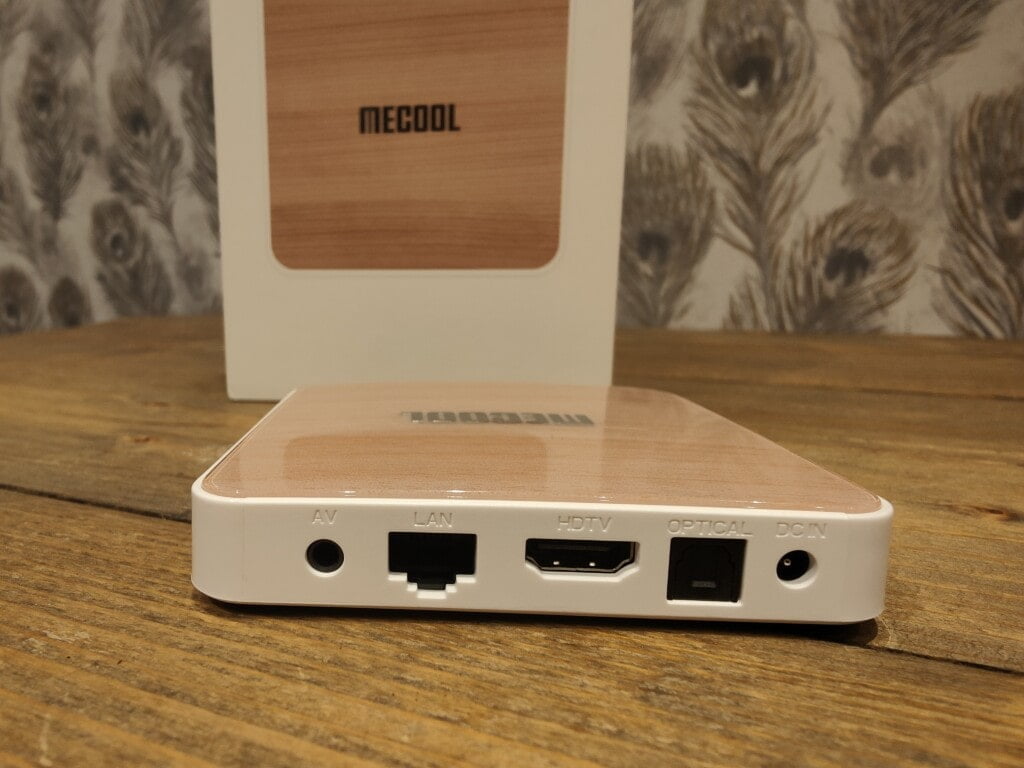 Setting up an Android TV device is a relatively easy process. You have two options, if you have an Android phone, you can use Google Assistant to set up the new device. Alternatively, you can do things manually by logging into your account.
The included remote is awful, being IR only, so I'd suggest you quickly swap that out with a Bluetooth controller. For the set-up, I plugged in a keyboard and mouse, and these worked perfectly straight away.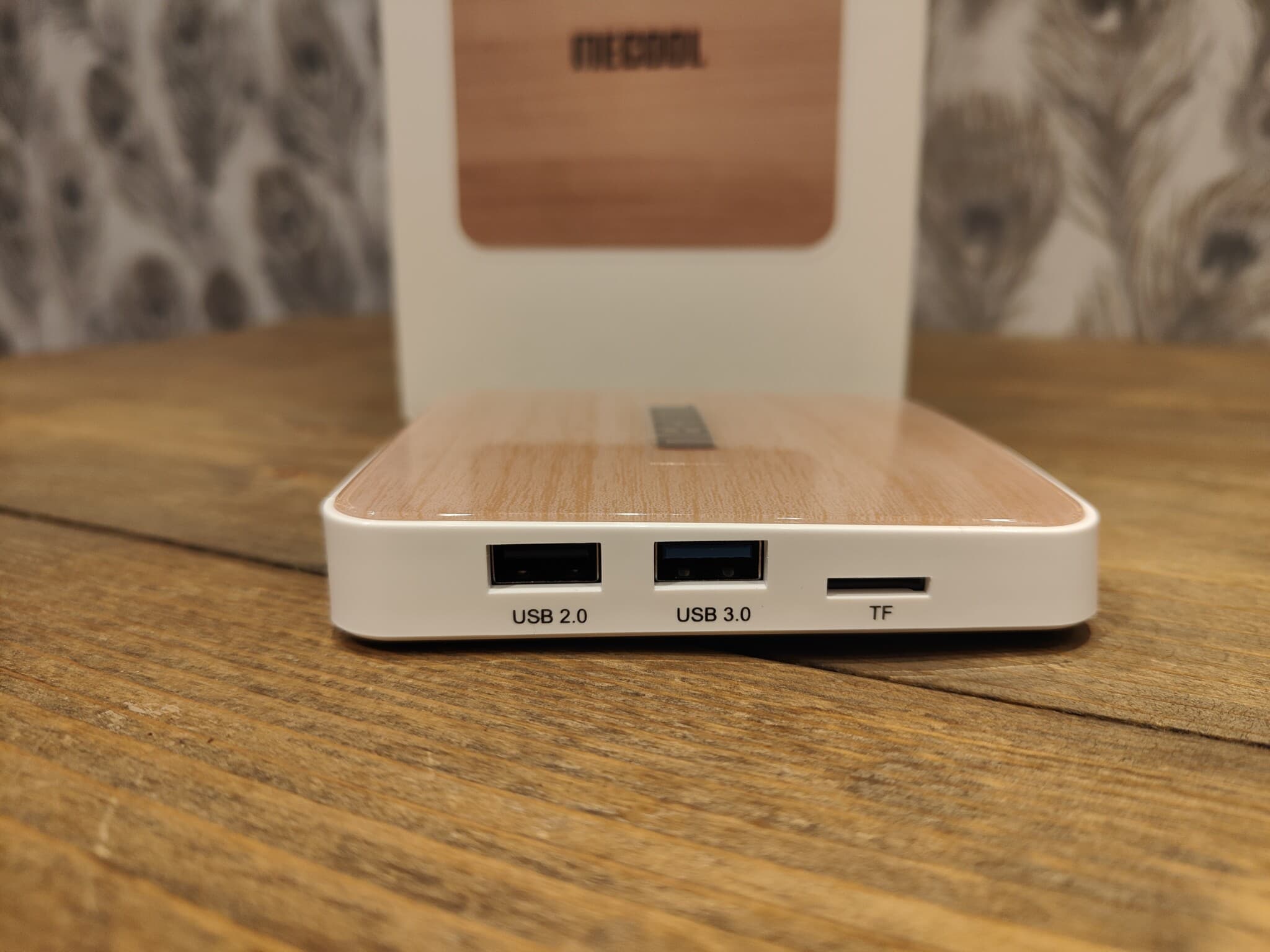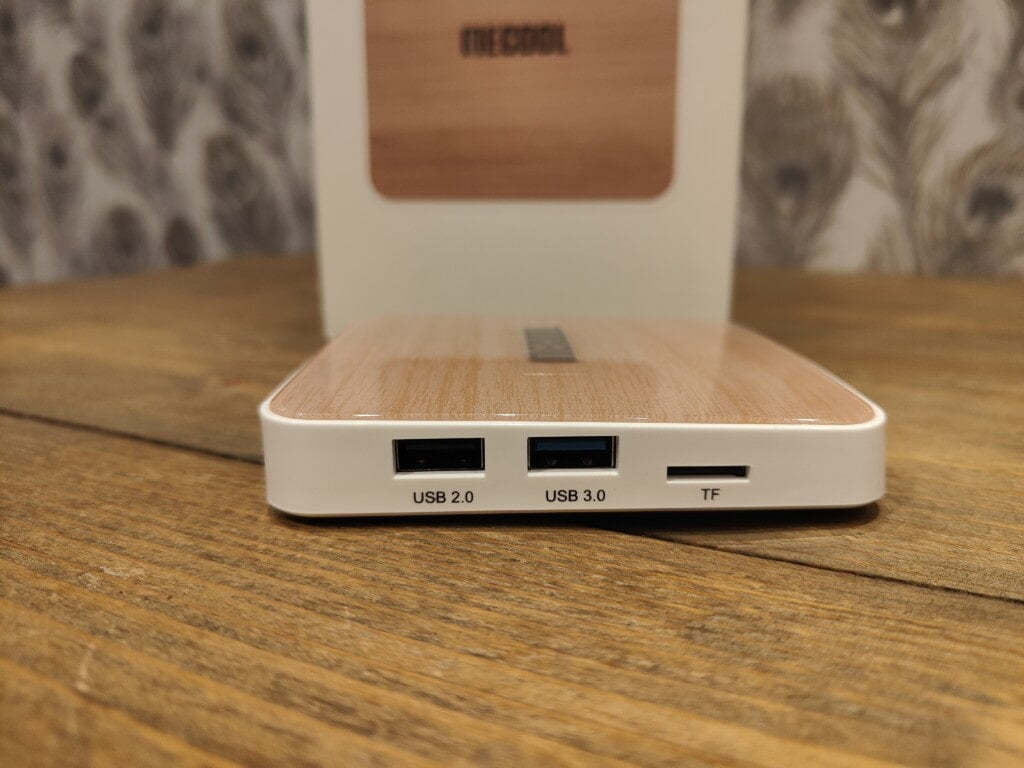 Apps & Performance
The overall interface looks and performs well. It is almost identical to the Nvidia Shield experience, with them both using Android TV.
Netflix – 4K Support and Widevide DRM
Some Amazon reviews indicate this comes with Netflix preinstalled. My model does not, and I suspect it depends where you buy this from.
Netflix is also not listed in the Playstore. Mecool says this support Widevine L1, which is the level required for 4K HDR on Netflix, but if you do sideload Netlfix, it will only work in HD.
It does appear possible to get Netflix 4K on the Mecool KM6 using a modified Netflix app, but it is a lot more work than just sideloading an app.
The box claims to support AV1 decoding, which Netflix has started using and will reduce the bandwidth needed. However, I am not sure how useful this will be if you only have Netflix in HD.
Amazon Prime TV
Amazon Prime TV is installed as standard on the box, and you even have a direct link from the remote. Amazon lists TV shows as being UHD, but when I watched an episode of The Wheel of Time, it listed it as being HD throughout.
Plex / Kodi – 5.1 Audio & Dolby Atmos – HDR – Refresh Rate
Both Kodi and Plex work with no problems, I think Kodi was preinstalled while Plex is available on the app store. I predominantly use Plex nowadays, but both apps work well.
Thanks to the gigabit wired connection, decent chipset and 4GB of RAM, I experienced no issues with buffering or any other performance issues.
My main gripe with the Amazon sticks is 100Mbps USB wired connectivity or having to rely on WiFi. The new Amazon FireTV Max 4K does mitigate WiFi issues slightly by using the faster WiFi 6 standard, but I still much prefer wired connectivity. As for the Shield, the non-pro tubular model has so many problems with 4K I ditched it, but the Pro model will work well.
I have seen some mixed reports only about the audio and HDR are that supported.
It seems that this can do DolbyDigital up to 7.1 and DTS up to 5.1 through the HDMI port. For HDR, it does not seem to support Dolby Vision, but you can do normal HDR10.
This does have automatic refresh rate changing, which many devices lack.
IPTV
I don't personally use IPTV services, but these have long been one of the most popular apps for these Chinese Android TV boxes. These will all work fine and provide access to 4K streaming if the service itself supports it.
Gaming
The chipset inside this is the Amlogic S905X4 which has a quad-core ARM Cortex-A55 CPU and a Mail-G31 MP2 GPU. It is quite low end, certainly compared to modern phones. Therefore gaming performance is somewhat limited. You can play some lightweight games on it, and things like PUBG is low settings. You can also use streaming services such as NVIDIA GForce Now or Google Stadia.
Price and Alternative Options
On Amazon UK, the Mecool KM6 Deluxe is priced at £108, or you can import it for around £70 from from the likes of AliExpress and BangGood.
The Nvidia Shield is £129 or £179 for the Pro model.
The Fire TV Stick 4K Max is £55 but has regularly dropped down to £37 over the Christmas period.
The Turewell T95 seems to get recommended a lot. This seems to sit between the KM6 Classic and Deluxe in specification. You have 4GB of Ram, but it only has WiFi 5 and 100Mbps Ethernet.
Overall
As far as Chinese Android TV boxes go, the Mecool KM6 Deluxe is one of the best. It has a powerful chipset, gigabit Ethernet, WiFi 6, and it can handle a wide range of technologies we associate with modern media.
For IPTV or locally streamed content, I found it performed better than the likes of the tubular Nvidia Shielf or the Amazon Fire TV 4K.
Amazon lists this at £108, and you would also need to factor in the cost of a Bluetooth controller. At that price, I think it is a hard sell. The Fire TV Stick 4K Max would be a better buy for most or stretch your budget to the Shield TV Pro.
However, you can import this for around £70 from the likes of AliExpress and BangGood. At this price, I think it offers good value for money and should appeal to anyone that using IPTV or Kodi/Plex with local streaming in 4K.
However, if you want a single box that handles everything perfectly, then the Nvidia Shield TV Pro is still about your best bet (or perhaps the Apple TV 4K, which I have not used).