Arlo has expanded their range of wireless outdoor security cameras further with the introduction of the Arlo Ultra.
The wireless camera features a 4K Ultra HD resolution sensor with high dynamic range (HDR) and comes with a built-in spotlight that can place a bright beam on anyone who moves in front of the device.  As far as I am aware, this would be the first 4K camera of its kind on the market, though I wonder how much bandwidth it would hog if you have regular motion alerts?
The 4K lens, which as a 180-degree diagonal field of view, makes it easy to zoom in on small details on captured footage. The camera is also smart enough to spot action on its own with audio and motion detection. When it identifies someone or something of interest, the Ultra can start blaring a siren, use its bright spotlight or even call the police for you.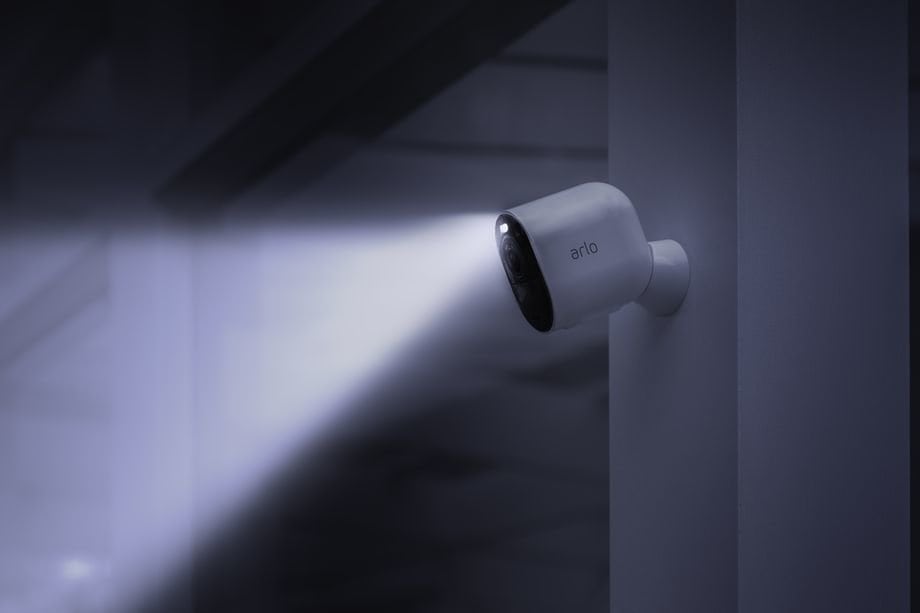 When the Ultra recognizes moving objects it will also intelligently adjusts its frame to focus on—and follow—what matters.
Using the dual microphones the Arlo also features two-way audio with advanced noise cancellation that can notably minimize background noise and accentuate foreground audio, such as voices.
The Arlo Ultra comes with the new, advanced Arlo SmartHub which connects to the user's router to provide extended Wi-Fi range to Arlo cameras, manages data traffic to and from the camera out to the user's cloud account and offers a more secure dedicated IOT network for the devices connected to the Arlo SmartHub. The Arlo SmartHub features a microSD Card for local storage of recorded clips from Arlo cameras.
There is no word on UK availability or pricing, but it should be available in the US in the first quarter of 2019 for $400. That price includes one year free recordings but this is capped at 1080p and stores the recordings for 30 days. You can buy an add-on subscription for the 4K option. However, with local recording, I would be tempted to save my bandwidth and money and leave the 4K recordings on the SmartHub's microSD card