Energy efficiency is an important aspect of home budgeting. Not only that – keeping your electricity costs low adds to your ecological awareness. In line with the above, installing remote-controlled lights is a clever way of increasing the energy efficiency of your home. They will increase the comfort and convenience of living in your home as well.
In this article we'll explain what features to pay attention to when opting for remote-controlled lights.
Improved comfort and convenience
Using remote-controlled lights means that you can handle the lighting in your home in different ways. For starters, you can switch them on or off from your armchair or bed. You've lain down to read a book and you want to get some rest. Just use a remote control or a mobile app to dim or turn off the lights.
You can control your lighting even when you're not at home. For instance, you're coming home from work and you want the lights to be on when you enter the apartment or house. Simply fine-tune the lights on your way back and you'll have a cosy atmosphere when you get home.
What's more, you can manipulate the lights in terms of intensity and volume to get the best possible nuance for your current mood.
Diverse lighting for higher productivity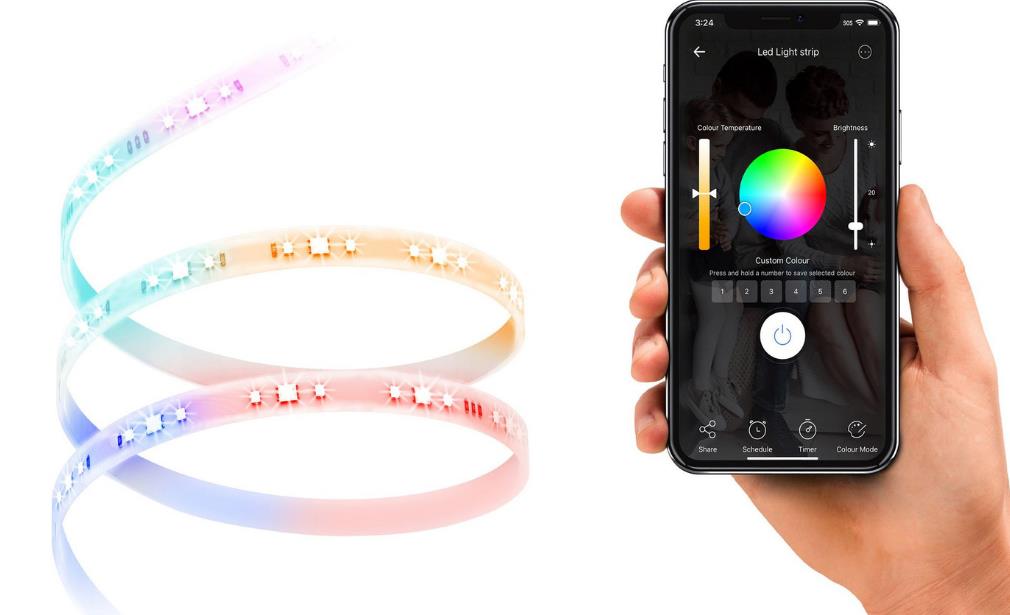 With more and more people working from home, the option of adjusting lights is an important prerequisite for work productivity and general wellbeing.
For instance, you can install a smart LED light to make your lights more diverse. If you need to work at night, adjustable smart lights are a valuable asset to diminish fatigue and eye pain. Combining such light stripes with pendant lights or night lamps will keep you fresh and more productive.
At daytime they're handy lighting additions; on cloudy and rainy days they ensure high visibility throughout your home.
Increased home security
Regardless of whether you live alone, with a partner, or with family, you can rely on remote-controlled lights to increase your home security. At night, you can leave some of those lights on, but lower their intensity: if anyone needs to go to the toilet during the night, they'll be able to get there safely.
The same goes for families with kids when they're coming back home from school into an empty home – they can switch on the lights remotely on their way back home. If you leave your home empty for a longer time (vacations, business trips), you can adjust smart lights to the desired level of illumination. Doing so can help repel potential burglars.
Design enhancements
Remote-controlled lights can make your home look more attractive, as well. For instance, placing a colourful smart light bulb in your kids' room will make it look chic and attractive to children. Smart lights are handy decorations for patios, porches, and balconies. You can adjust them to give you the desired amount of light while you're chilling with your family and friends outdoors.
Also, think about remote-controlled lights as additional design features in your kitchen and bathroom as well.
If you put remote-controlled lights in your home, they'll improve its functionality, comfort and design elements. What's more, your place will be more secure and better protected. For all those reasons, don't hesitate to enrich your home with smart lights and light bulbs.