The GeForce GTX 1650 has been rumoured for a while now, including its laptop equivalent parts, and we have known they are arriving soon. It is now believed that the desktop parts will be launched on the 23rd of April.
Similar to the models sitting about it, this will feature Nvidia's Tu117 silicon which has been fabricated on the 12nm FinFET process node.
New leaks indiccate that this the GTX 1650 employs the TU117-300 die specifically, indicating that Nvidia could be saving the TU117-400 die for the GTX 1650 Ti, another rumored upcoming graphics card.
The GTX 1650 reportedly has 896 CUDA cores and 4GB of GDDR5 memory. It's expected to come with a 1,486MHz base clock and 1,665MHz boost clock. The memory is clocked at 2,000MHz (8,000MHz effective) across a 128-bit memory interface, which works out to a memory bandwidth of 128 GB/s.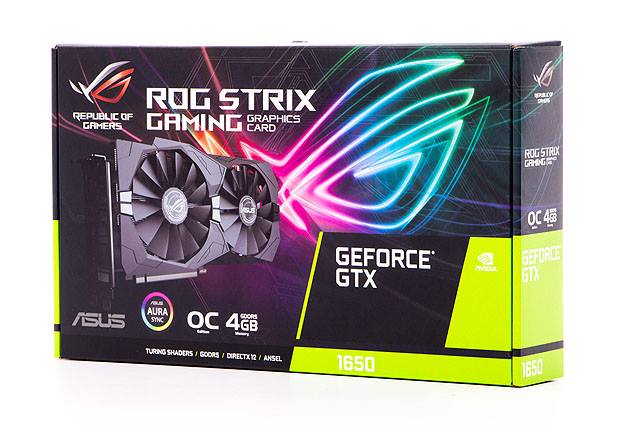 While this isn't geared up to be the best gaming card around, it will still be decent for an affordable card, previous leaks indicate performance similar to the GTX 1060 3GB or AMD Radeon RX 580 2048SP.
Where it may come into its own is with HTPCs and low noise PCs. The TDP is reported to be just 75W meaning it won't require a PCIe connection, though this may change with custom cards and overclocking. It could also mean some passive solutions such as the Palit GTX 1050 Ti 4GB KALMX.
The suggested retail price for the GTX 1650 is reportedly $149 which translates to roundly £115, but due to tax and logistics it will be closer to parity so expect reference models to be £149.
Some EVGA cards have been spotted on Amazon including XC Gaming, XC Black Gaming, XC Ultra Gaming, XC Ultra Black Gaming flavors, featuring either dual or single fan.
The EVGA XC Ultra Black was priced at 180-Euros which works out at around £156, and looking at some EU vs UK listings when you convert the prices we get charged a little extra, so expect it to be around £160.
Other custom solutions revealed include the ASUS ROG STRIX GeForce GTX 1650 OC Gaming card which is a dual slot design and features HDMI 2.0b and DisplayPort 1.4 outputs. The card is a dual slot design featuring dual wing-blade fans from ASUS. The card has a maximum boost frequency of 1725 MHz and doesn't require external power to boot.
Specifications compared:
| | GeForce GTX 1650 | GeForce GTX 1660 | GeForce GTX 1660 Ti |
| --- | --- | --- | --- |
| Architecture (GPU) | Turing (TU117) | Turing (TU116) | Turing (TU116) |
| CUDA Cores | 896 | 1408 | 1536 |
| Texture Units | 56 | 88 | 96 |
| Base Clock Rate | 1,485 MHz | 1,530 MHz | 1,500 MHz |
| GPU Boost Rate | 1,665 MHz | 1,785 MHz | 1,770 MHz |
| Memory Capacity | 4GB GDDR5 | 6GB GDDR5 | 6GB GDDR6 |
| Memory Clock | 8 Gbps | 8 Gbps | 12 Gbps |
| Memory Bus | 128-bit | 192-bit | 192-bit |
| Memory Bandwidth | 128 GB/s | 192 GB/s | 288 GB/s |
| ROPs | 32 | 48 | 48 |
| L2 Cache | 1MB | 1.5MB | 1.5MB |
| TDP | 75W | 120W | 120W |
| Transistor Count | ? | 6.6 billion | 6.6 billion |
| Die Size | ? | 284 mm² | 284 mm² |
| Price | $149 | $219 | $279 |