While Big Format Gaming Displays (BGFD) sound amazing they will be quite niche due to their size and price.
Asus may have a great alternative with the ROG Strix XG438Q which is a a 43-inch DisplayHDR 600 screen which offers 90% coverage of the DCI-P3 colour space and support for local dimming and 120Hz refresh rates.
In a world of 27-inch monitors, you may think 43-inch is ridiculous but if you have a moderate sized room and mount it on the wall they are quite usual in a wide range of scenarios. I personally use a 4K 40-inch TV as my main monitor and it is amazing for work productivity. Sadly it is a bog standard 60Hz TV so only average for gaming.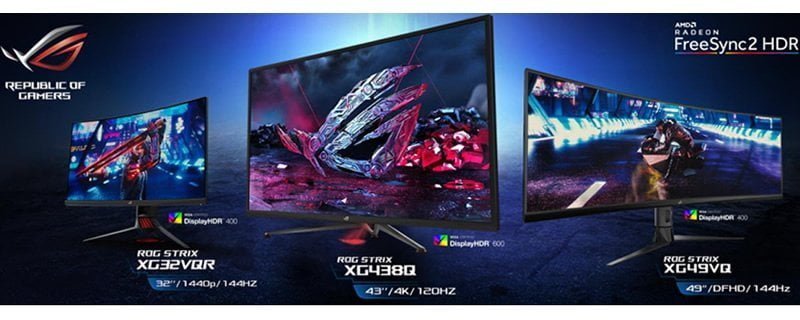 ASUS ROG Big FREESYNC Gaming Display, supporting AMD's FreeSync 2 HDR standard with a variable refresh rate (VRR) range of 48-120FPS, which is more than enough to active AMD's low framerate compensation technology. Input-wise this TV-sized monitor supports three HDMI 2.0 inputs as well as DisplayPort connections, making this monitor usable with both gaming consoles, home entertainment systems and PCs.
AMD FreeSync support may not sound that appealing for many, but NVIDIA just announced that they will now support Adaptive Sync in some monitors. It is highly likely that this monitor will be one of the one certified for the new G-Sync requirements.
It is believed that the VU type panel and offer respectable levels of HDR support with 10-bit image processing, 600 nits of peak luminance, local dimming and both FreeSync 2 HDR and VESA DisplayHDR 600 certifications. The ROG Strix XG438Q also features an anti-glare coating.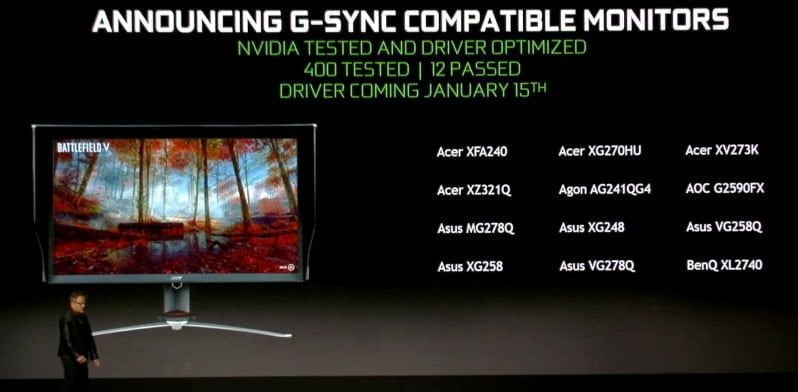 There is no launch date but it is expected in Q2 this year. There is no price information either.
Support for Adaptive Sync on Nvidia Geforce graphics cards will be added on January 15th, and in the future it could/should mean lower cost G-Sync monitors.