We have been promised rollable OLED TVs for a whole now and LG demoed the tech properly last year at CES.
This year they have officially announced the Signatures Series OLED TV R. The is relatively normal for most of its spec it is a 65-inch 4K OLED display though it will include support for 120FPS. It is powered by the
Alpha 2 processor and runs WebOS which adds support for Amazon's Alexa virtual assistant like their other TVs for this year.
However unlike any other TV on the market, this TV is rollable just like we saw last year. So when the TV is not in use it rolls up the screen for storage in the base. Alternatively you can have a slither of screen remain out which can then be used for controlling music, or displaying a clock, family photos or soothing digital patterns. 
They make use of the base by fitting it with a 100-watt Dolby Atmos speaker system.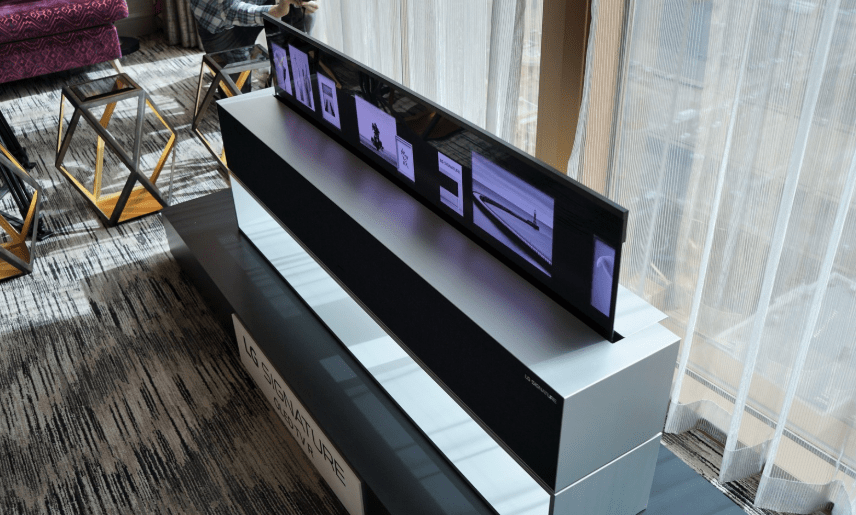 The TV is good for 50,000 rolls but there are obviously several more points of failure here compared to a traditional TV.
The is no price information but it will no doubt cost a fortune, there is also no official availability, but it will launch this year.
While I love the concept I don't feel like the added cost and potential hardware problems will be worth it just to be able to hide your display