I am a big fan of mesh Wi-Fi systems, they help eliminate the biggest issues with Wi-Fi and based on the number of systems on the market, it appears manufacturers think these are the future for the consumer.
I was very impressed with the TP-Link Deco P7 when I reviewed it, but at around £190 it isn't the cheapest option out there, and TP-Link launched the Deco M4 in the UK back in January which originally cost £129.99 but is now available for just £99.99
Today, TP-Link announced the new Deco W2400 Mesh WiFi System which is priced at $99 on Wallmart. At first, I thought it was a new option from TP-Link, aiming at an even more affordable option. However, upon closer inspection, I think they are basically the same device, just different models names.
They look identical, and the $/£ price is normally at parity for a lot of tech in the UK thanks to tax and other variables. So they are priced about the same.
The UK version only advertises up to 2800 square feet whereas in the US it is up to 3,000 sq ft, and they are both rated at AC1200 dual band WiFi with MU-MIMO.
They are also both compatibel with Alexa and IFTTT.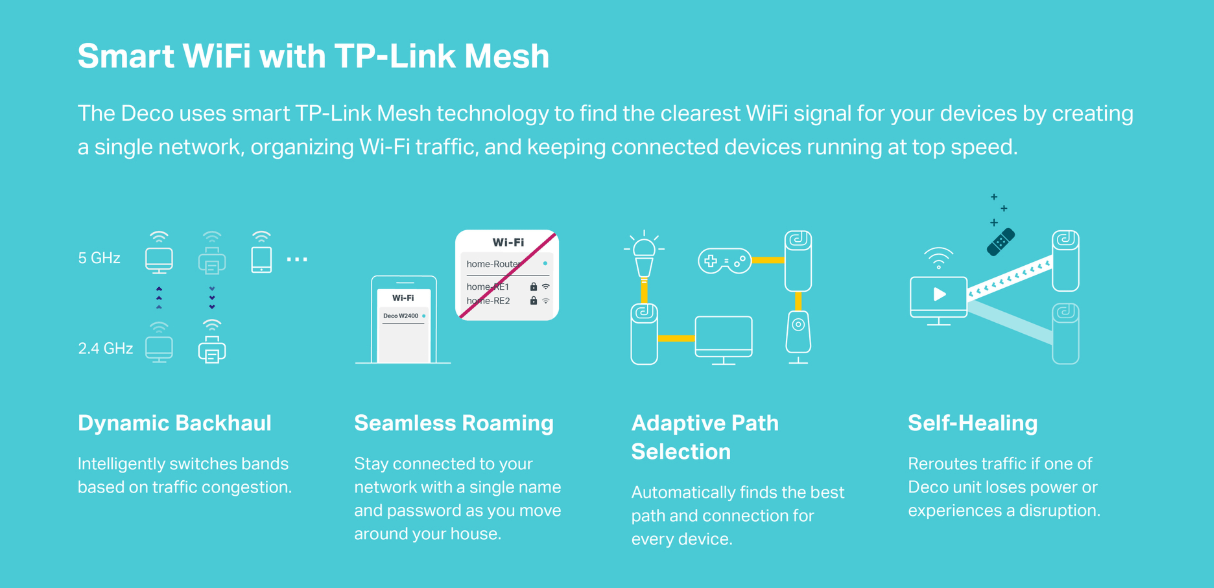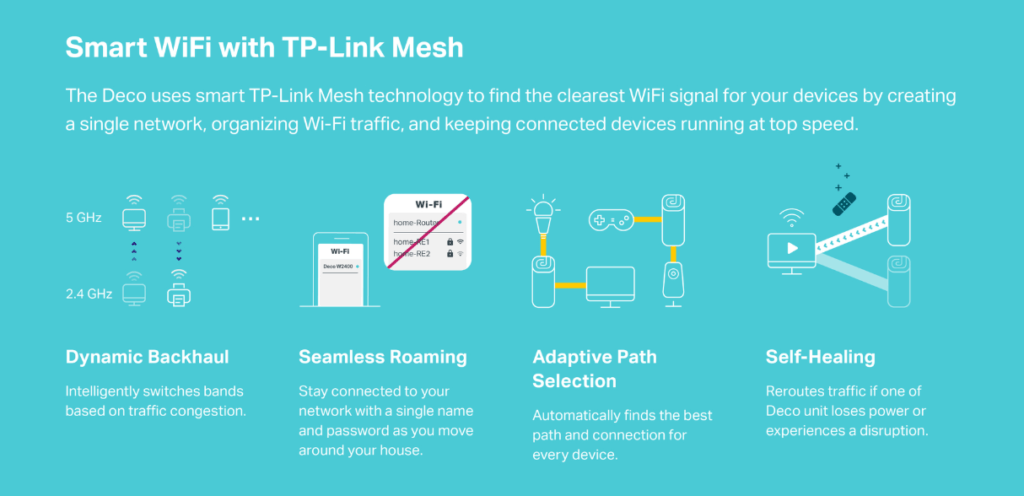 This system won't offer the best performance, as there is no dedicated backhaul channel and it will likely offer similar performance to the Tenda Nova MW5s. My takeaway from that review was that the system was perfect for your average user, who just wants to extend their internet connection around the house, which for most people is under 100Mbps, rather than get 400Mbps+ internal file transfer speeds.
[content-egg module=Amazon template=list]