Sudio Nivå Review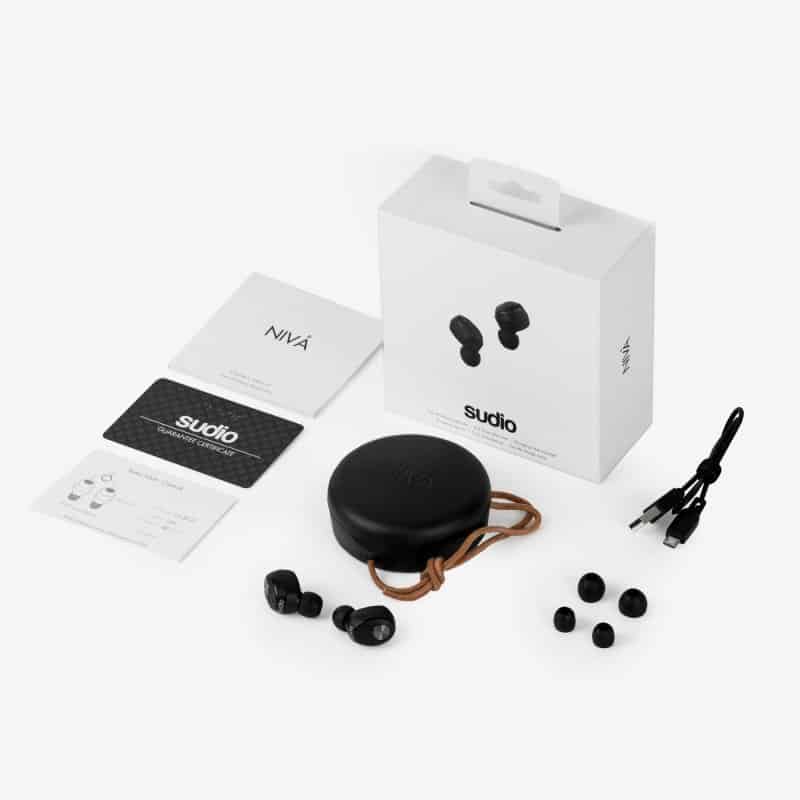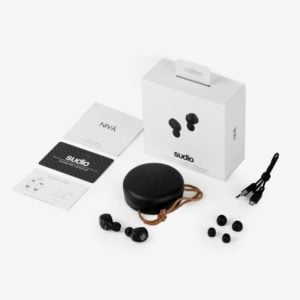 Product Name: Sudio Nivå
Offer price: 89
Currency: GBP
Availability: InStock
Design -

90%

Fit -

80%

Sound -

75%

Price -

80%
Ever since the Bragi Dash was released back in 2015, we have seen a growing trend towards truly wireless earphones. Nearly all the major brands are on board now with Apple and their AirPods and Bose with the SoundSport Free both of which cost well over £150
Conversely, low-cost Chinese makers have released copies too, two of which I have reviewed with varying degrees of success.
I have recently been sent a pair of Sudio NIVÅ to review that cost just £89 so sit at a sweet spot between the cheap budget options and premium brands. I have had positive experiences with Sudio in the past reviewing the Tre, Regent, and Vasa Bla.
Design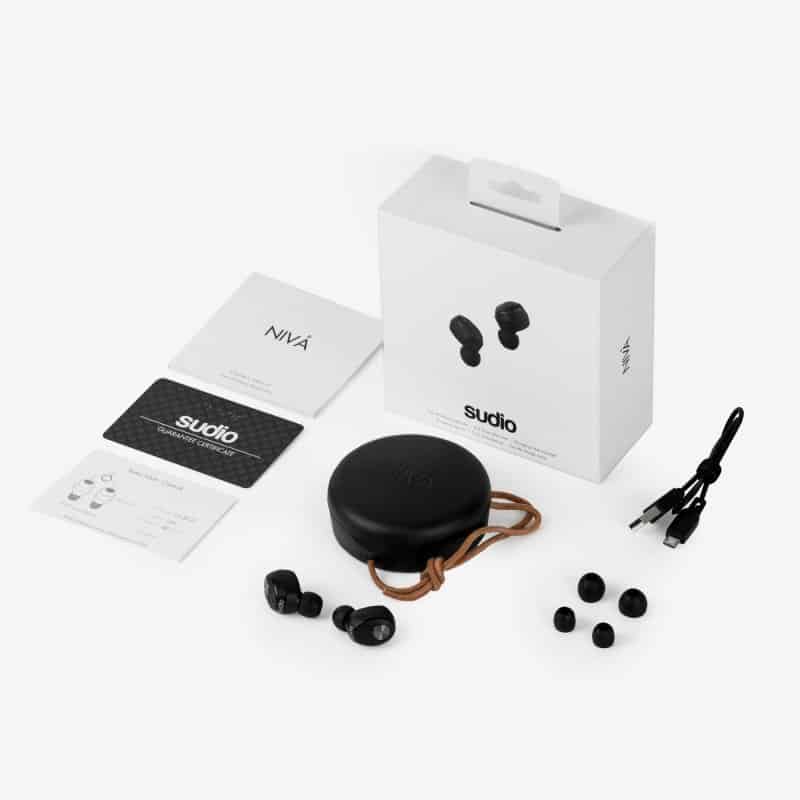 As with all Sudio products, these come packaged and designed with a premium look and feel. The earphones come with their own case that can charge them on the go, the case holds a 500mAh charge, and there is a nice leather carry string built into it.
The earphones themselves only hold a 55mAh charge, giving a rated play time of 3.5h, so you are going to need that battery case. The earphones use Bluetooth 4.2 with a claimed range of 10m. The 6.2mm driver is dynamic allowing them to cover all frequencies properly with a single driver.
As with all earphones, you get some alternative ear tips, with the option is small, medium and large
Fit
This is where I have a serious issue with truly wireless earphones usually, the concept is great, but unless you get a great fit, you are asking for trouble if you do any form of exercise. When I originally used the SoundPEATS Q29 one earphone fell out during a bike ride making me realise this style of the earphone is not great for exercise.
Thankfully I found that the Sudio have a secure fit for my ears. The recommended way to wear them is for the external part of the earphone to be fitted into the concha of your ear rather than just dangling down. This helps give it a bit of extra support.
I found the middle tip worked well for my ear, even though I normally need to use larger ones. During walking around the town for several hours, I had no issues with them dropping out. I did try them briefly while in the gym, and they also remained in place. I still wouldn't trust this style for regular exercise, but that's just me, I see quite a few people in the gym using truly wireless, and it doesn't appear to bother them.
Set-up
With normal Bluetooth earphones, it is hardly worth commenting on the setup procedure because it is that easy. I am not sure if I am just a bit thick, but it is always a chore getting these styles of earphones to work for the first time. I rarely get earphones to work correctly first time even if I follow the instructions. I find it is often just a case of retrying pairing in different ways. The issue is that the earphones need to pair and the phone needs to pair, sometimes when the earphones pair up the phone won't pair. Other times the earphones won't pair. I do find that once you have successfully paired them up, then the connection issues no longer occur. I have had this problem with all three earphones I have reviewed, so it is not a Sudio issue and looking online it is not uncommon.
Performance
The sound the Sudio NIVÅ produces is excellent, much more pleasant than the cheaper options I have reviewed, but I have not reviewed any premium brands in this style yet. Once you get a decent fit I found the sound to be rich and well rounded, the bass was well presented without being overwhelming, but it wasn't the amazing deep base I enjoy on the SoundSport Pulse. The mids and vocals had a nice presence without any harshness.
I did seem to have an issue with the volume on my Mate 10 Pro; these don't go very loud at all. They were loud enough to listen too outside on a quiet street, but the volume was so low it was very quiet if there was any wind. I was ready to give a poor review based on this but when I tried them with the new Moto G6 the volume levels were completely different, and they were much louder. They don't go uncomfortably loud, and the base does peter off a little bit at full volume, but they still hold up well.
Overall
As far as truly wireless earphones go these do a decent job at a fair price point. They are far superior to the SoundPEATS Q29 and also better than the Bakeey.
Sound quality is decent, and I found them comfortable to wear. I would even go as far as saying they are great to wear when walking around the street as feels like you have nothing in your ears and no annoying wires catching on things.
I am not totally sold on truly wireless as a whole, due to the amount of exercise I do, but peoples usage will vary considerably, and I appreciate the need for options.