Ever since the Bragi Dash was released back in 2015, we have seen a growing trend towards truly wireless earphones. Nearly all the major brands are on board now with Apple and their AirPods and Bose with the SoundSport Free both of which cost well over £150
Conversely, low-cost Chinese makers have released copies too, two of which I have reviewed with varying degrees of success.
I have recently been sent a pair of Sudio NIVÅ to review that cost just £89 so sit at a sweet spot between the cheap budget options and premium brands. I have had positive experiences with Sudio in the past reviewing the Tre, Regent, and Vasa Bla.
Design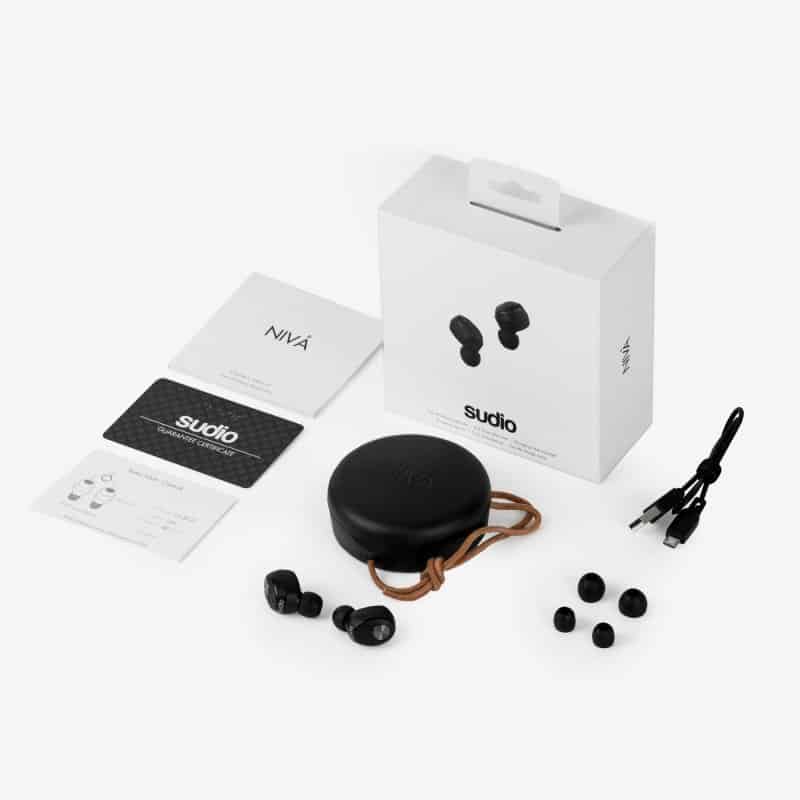 As with all Sudio products, these come packaged and designed with a premium look and feel. The earphones come with their own case that can charge them on the go, the case holds a 500mAh charge, and there is a nice leather carry string built into it.
The earphones themselves only hold a 55mAh charge, giving a rated play time of 3.5h, so you are going to need that battery case. The earphones use Bluetooth 4.2 with a claimed range of 10m. The 6.2mm driver is dynamic allowing them to cover all frequencies properly with a single driver.
As with all earphones, you get some alternative ear tips, with the option is small, medium and large