Sudio Tre Wireless in-ear headphones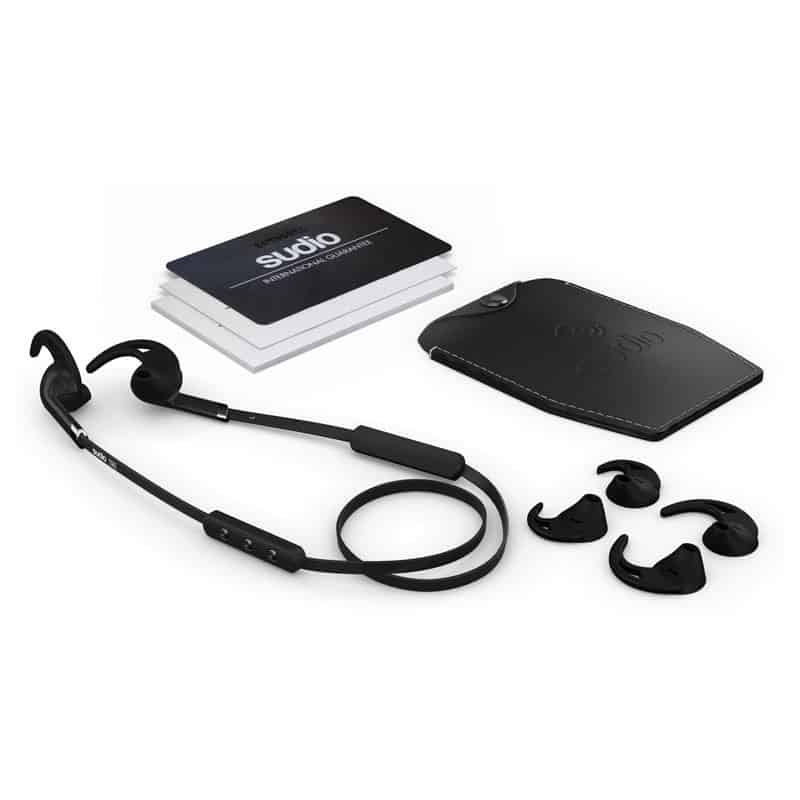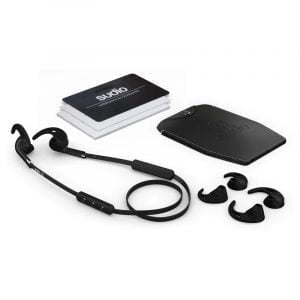 Product Name: Sudio Tre Wireless in-ear headphones
Offer price: 79
Currency: GBP
Availability: InStock
Sound Quality -

85%

Build and Packaging -

85%

Price -

90%
I reviewed the excellent Sudio Vasa BLÅ back in 2016. At the time they offered a designer look, premium build quality for a reasonable price tag of £69.
Sudio have now followed this model up with the Tre, which are priced at £79 but you can get them with 15% off if you use the promo code mightygadget taking the price down to £67.15. The official blurb from the site states:
The Tre sound signature is well-balanced with each tone represented clearly for an even listening experience. Tre offers full sound transparency, meaning the user can still hear their surroundings without having to remove the earphones. You won't be caught off guard by unexpected street noise and conversation, even while listening to your favourite tunes.
Design
As with the Vasa, the Tre headphones come in a premium looking package, you get a little metal clip, a leather carry pouch, a credit card style warranty card and even the manual feels fancy. Overall the packaging and accessories are far superior to far more expensive headphones such as the Bose Soundsport.
They maintain a similar design to the Vasa pair I reviewed. The main cable is a flat rubber material with two plastics boxes sitting slightly below each ear. On the right-hand side, this box has the controls and microUSB port, while the left-hand side has no apparent function, so I will assume that is where the battery is housed.
The Vasa headphones used a traditional style earbud then was inserted inside your ear canal, the Tre headphone differ by using a flatter earpiece that then has a protruding funnel where that sits inside your ear (my pictures provide a better explanation). It also has a hook which anchors the earpiece into place. This design feels less intrusive than inserting a standard earbud style one into your ear, and will no doubt be preferable to some.
Pair the headphones up is as simple as any other Bluetooth device, you get a few beeping noises to indicate the status, and away you go.
Fit
I found the fit of these to be a little bit unusual, and not in a bad way. Most earphones I review have rubber tips that plug up your ear canal, the comfort of this varies, and the isolation effect from the world also varies. Getting a good seal is both important for comfort but very important for sound quality, a poor seal will often result in significantly reduced bass. The Tre headphones don't have the flappy rubber seals like most headphones, so they don't have the same isolation. However, due to the shape of them and the rubber wings, they do fit very comfortably in my ears, and even excessive head wobbling does not appear to displace them. If you prefer earphones that are less intrusive, these could be a good option. As they are not shoved right into your ear, I found I didn't suffer from the same fatigue as I would get from other headphones, they are quite comfortable to use for prolonged periods.
The battery life is claimed for 9 hours, and I have used them for around 5 hours in one session myself.
Sound
Similar to the Vasa, these punch above their weight regarding sound quality. Even though there is not a perfect seal with your ear canal, they produce a decent level of bass that is well balanced with the mids and highs. The bass isn't as dominant as the Bose Soundsport, but far more pronounced than the RHA MA750. There is no harshness with any of the mids or highs and no noticeable distortion. The overall effect is a pair of headphones that suit plenty of music styles, and that is pleasant to use regardless of your activity. I found them particularly enjoyable to use while walking and listening to rock/metal whereas the Bose I use almost exclusively for the gym due to their aggressive bass.
Overall
This is another great pair of earphones from Sudio; the pricing is reasonable in my opinion. Cheaper than RHA, Bose and many other premium brands, while offering far superior build and audio than cheaper brands off Amazon.
Don't forget, if you want to buy these headphones then you can get 15% off with the promo code – mightygadget – I don't get any affiliate commision from this either, so I am not promoting it for my own benefit.