I am a big fan of home surveillance cameras, I feel like they are one of the best burglar deterrents and with all the wireless options out there it has never been easier to have some surveillance around your home.
While there are a vast number of choices out there one of the biggest problems security cameras have is night time recording. In a moderately lit area, they tend to be quite good, but if you live somewhere secluded with no street lights, many cameras will start to struggle. Some cameras are better than others, there is a new range of Starlight cameras that can provide colour night images, but nothing is going to beat flooding the area with artificial light to highlight intruders.
Also, floodlights have long been a mainstay of intruder prevention. Burglars generally don't like being lit up, so with a floodlight camera, you get double protection.
At CES, Arlo finally announced their new floodlight camera, which is the first wire-free solution on the market, and it will be interesting to see how well that performs on battery.
A couple of years ago there were barely any companies offering a combined floodlight and camera product, with Netatmo and Ring being the two companies ahead of the curve. Things have changed now, in fact, there are even more options than I was aware of when starting this post. So what are the best options out there at the moment?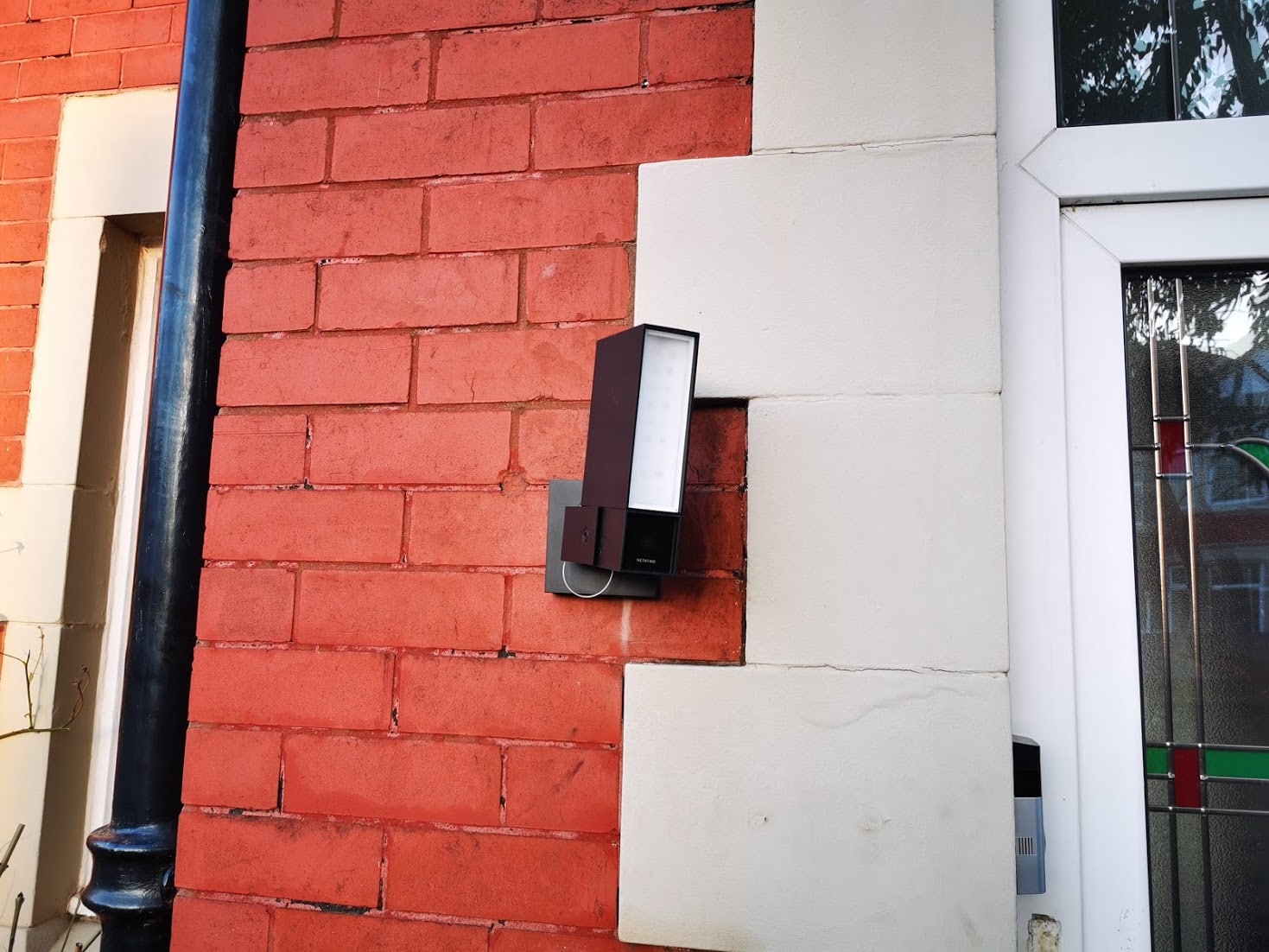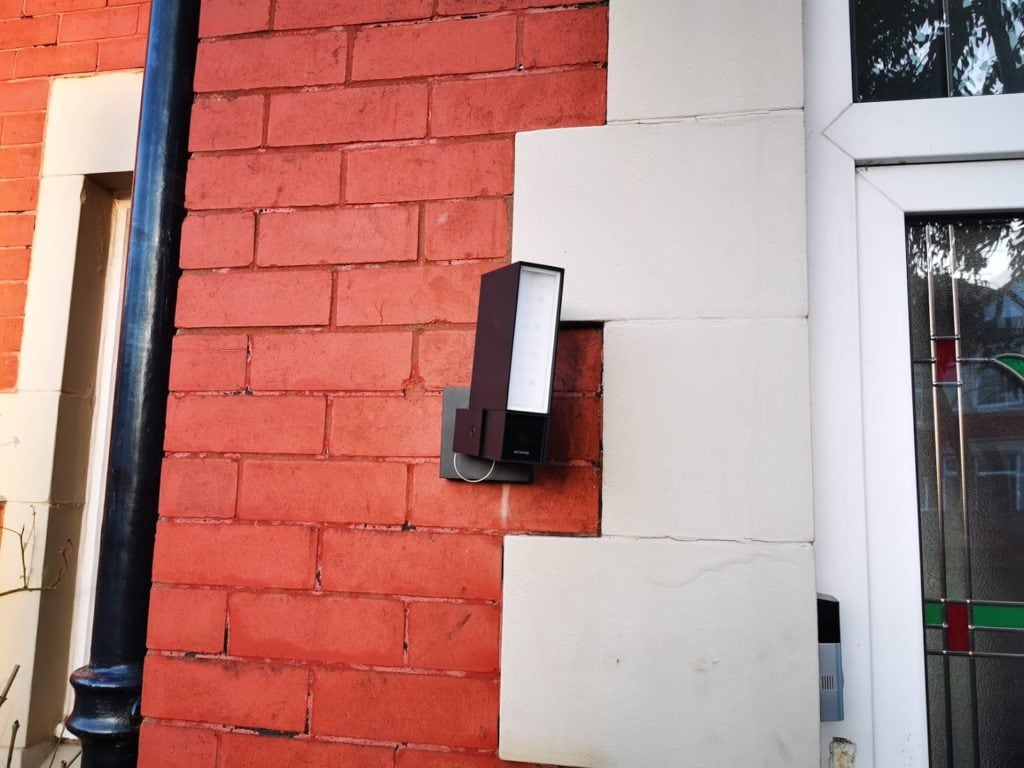 I have previously reviewed the Netatmo Presence and I think this may have been the first floodlight camera on the market, and it remains one of the best. I am not overly fond of the mounting hardware, and the app could be better, but this has been faultless since I started using.
The two stands out features are the fact it identifies objects, only notifying you if it sees a person, then it records all its footage locally, so there are no cloud subscription costs.
This camera needs to be wired into your mains, I replaced an existing PIR light, so it was quite easy. Like most of these cameras, it uses Wi-Fi on the 2.4Ghz channel.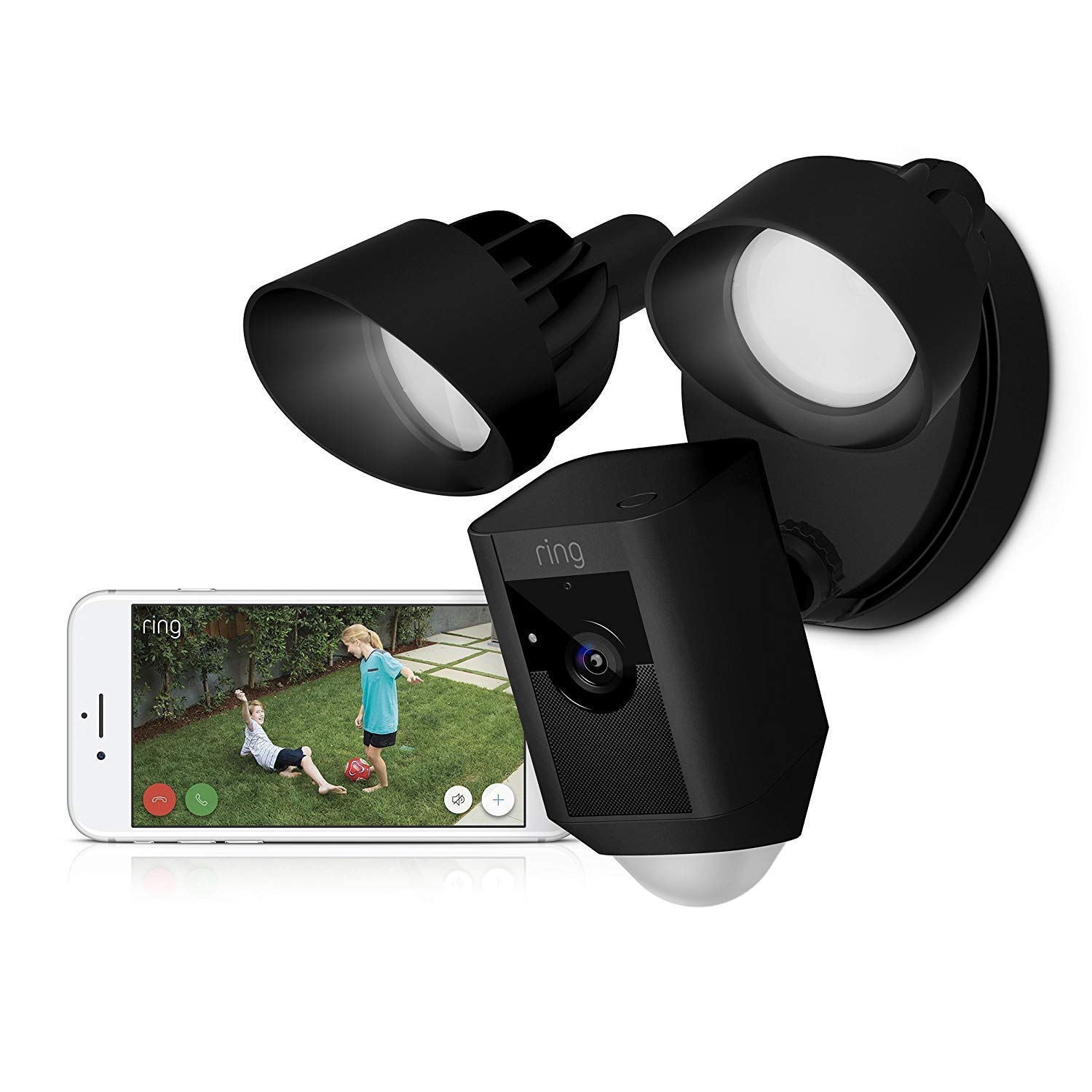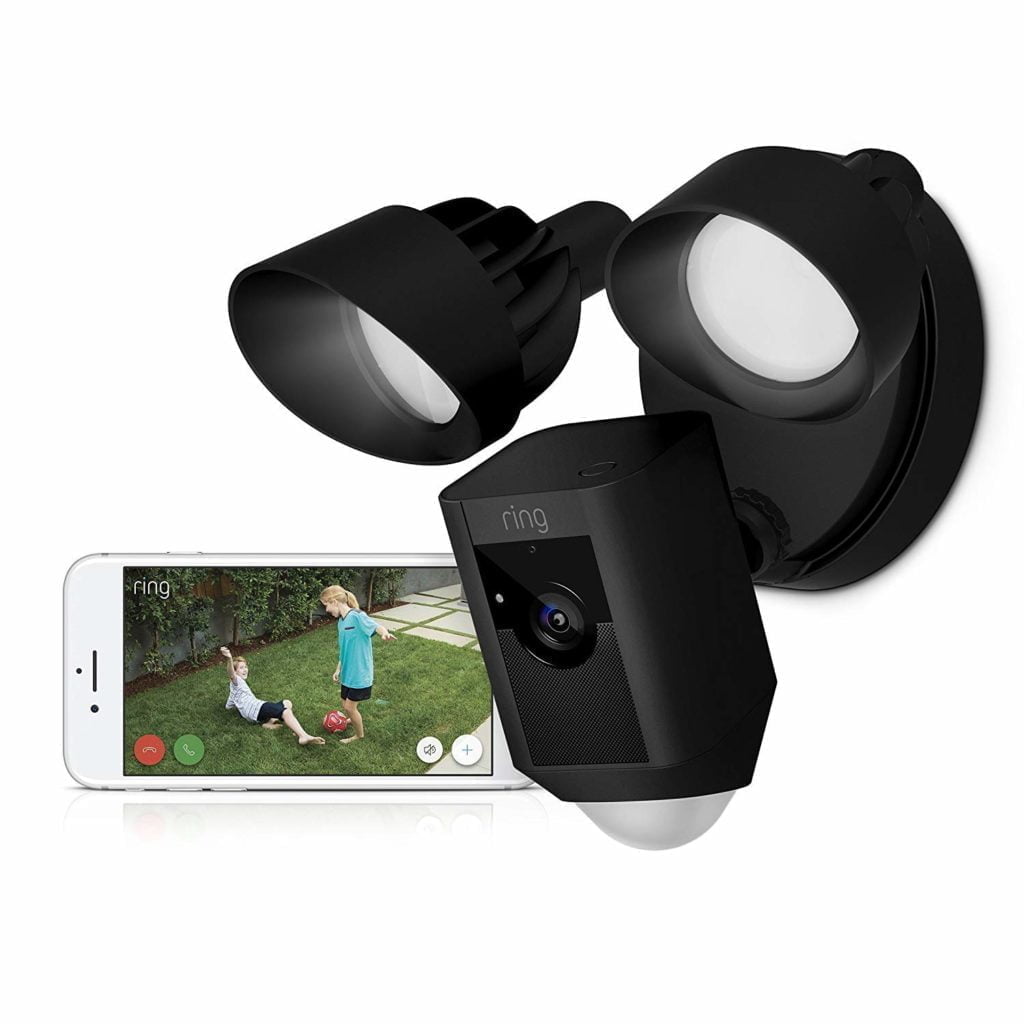 I have not used this camera, but I do love the Ring doorbell. The Ring Floodlight possibly set the standard for many of the following cameras, with several of them adopting a very similar design.
With this, you also get two-way talk and a siren alarm. Video is recorded at 1080p and you will need a cloud subscription for it to work.
This also needs mains wiring and works on the 2.4Ghz Wi-Fi channel.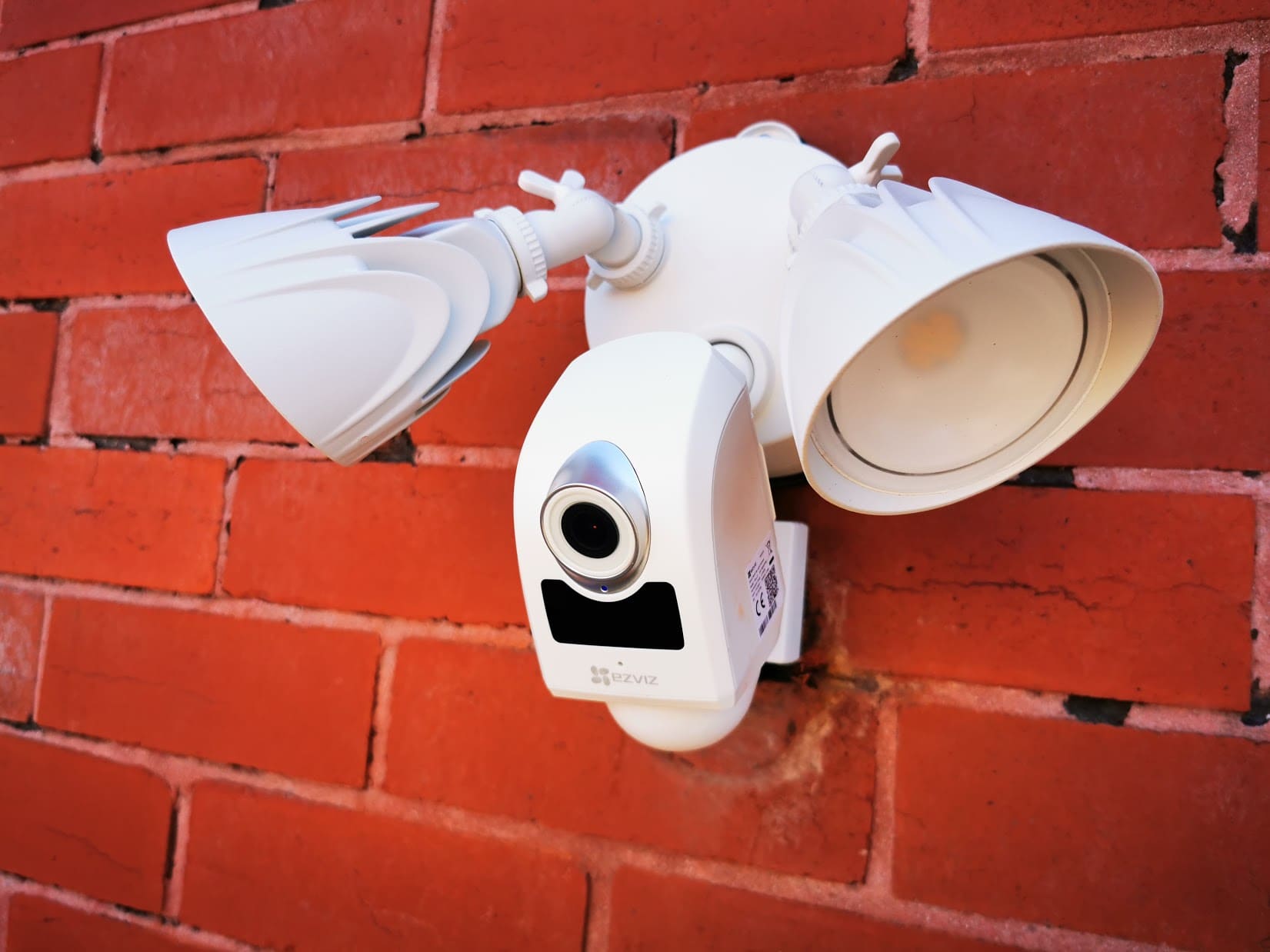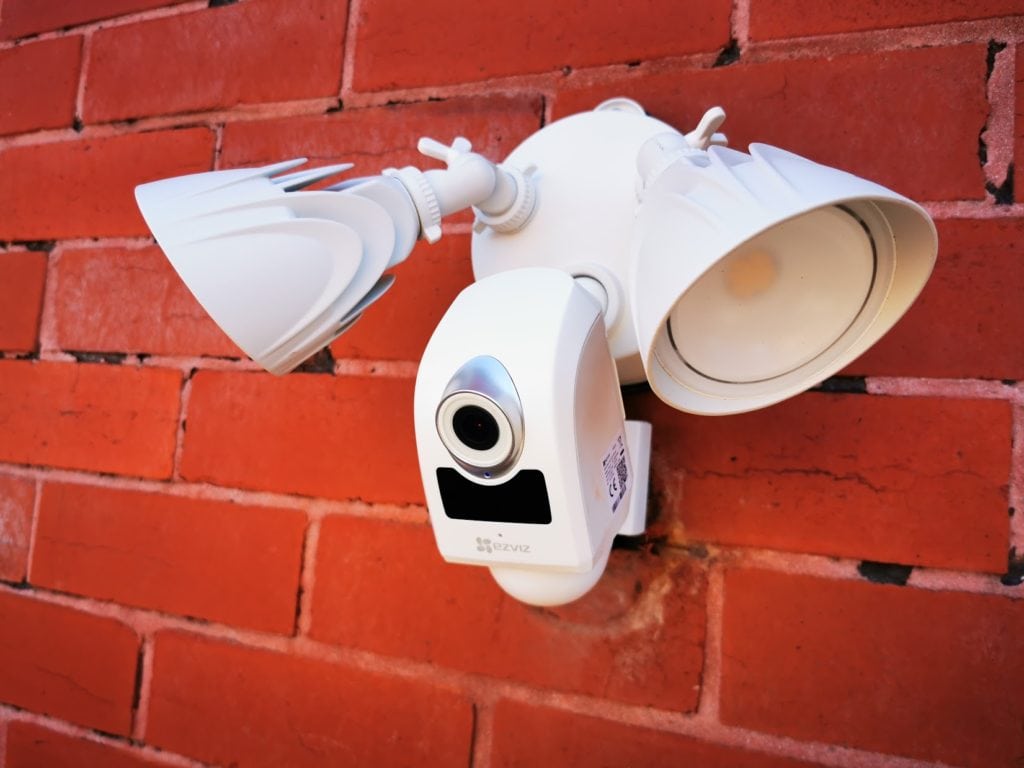 Suspiciously similar in design to the Ring Floodlight, this is the second floodlight camera I have reviewed, and I also continue to use it.
There are a two main things I like about this, it is cheaper than Ring and you have multiple recording options, including cloud, microSD and NVR.
This also needs mains wiring and works on the 2.4Ghz Wi-Fi channel.
Not out yet, and I am not sure if or when it will arrive in the UK, it is definitely worth keeping an eye out for. As far as I am aware this is the only floodlight camera on the market that will work on battery (Ring have a Spotlight battery camera). Admittedly, I would prefer not to use the battery, but it is good to have the choice. Thankfully you can also wire this into the mains.
The Arlo Pro 3 Floodlight should be available in the US from Spring for $249.99 (around £191)

I was a big fan of the eufy Wire-free cameras when I tried them out, the battery life is phenomenal and I still use the system for a couple of spots on my property where I have been too lazy to wire up POE cameras.
The eufy Security Floodlight Camera has a similar design to Ring, but is a lot cheaper at just £149 at the moment, it has local storage so no cloud subscription costs, and the 2,500-lumen rating is higher than Ring or Arlo.
Nighttime recordings are in full colour and there is a 100dB alarm.
This also needs mains wiring and works on the 2.4Ghz Wi-Fi channel.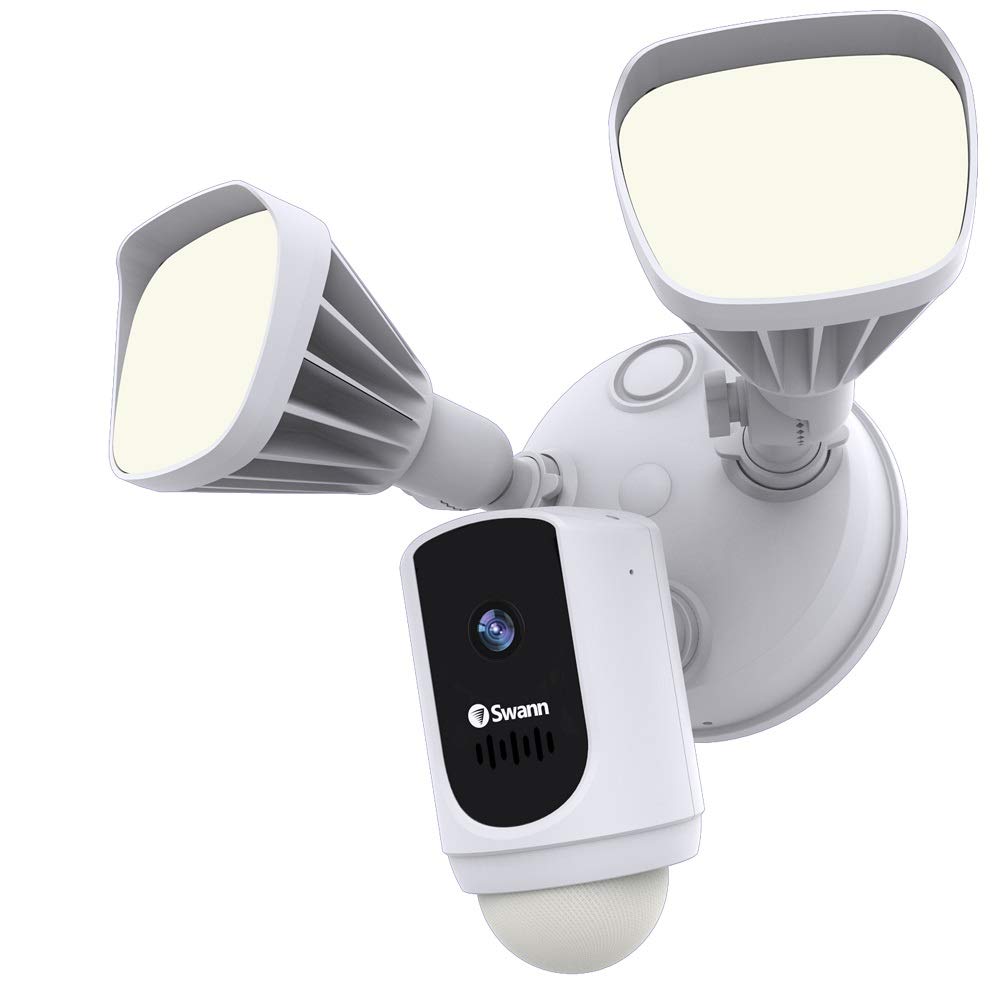 Another cheap solution with a Ring-like design. This has two-way talk, a siren and colour night time recording.
Clips saved to local memory for 7 days and secure cloud for 2 days, with the ability to expand that to 30 days cloud recording via subscription service.
This also needs mains wiring and works on the 2.4Ghz Wi-Fi channel.

One of the cheapest options out there, and it looks like a cheap Ring-knockoff. On amazon, it is £109.99 but there is a 20% off voucher taking it down to less than £90. I have just reviewed the Annke 4K POE camera and was impressed with the quality you get for the price you pay.
It is another camera with two-way talk, this has a 2400 luman light and storage is done to a microSD card.
This camera claims to have an accurate AI suspicious intrusion algorithm, where only an approaching human body can trigger video recording and app push alerts.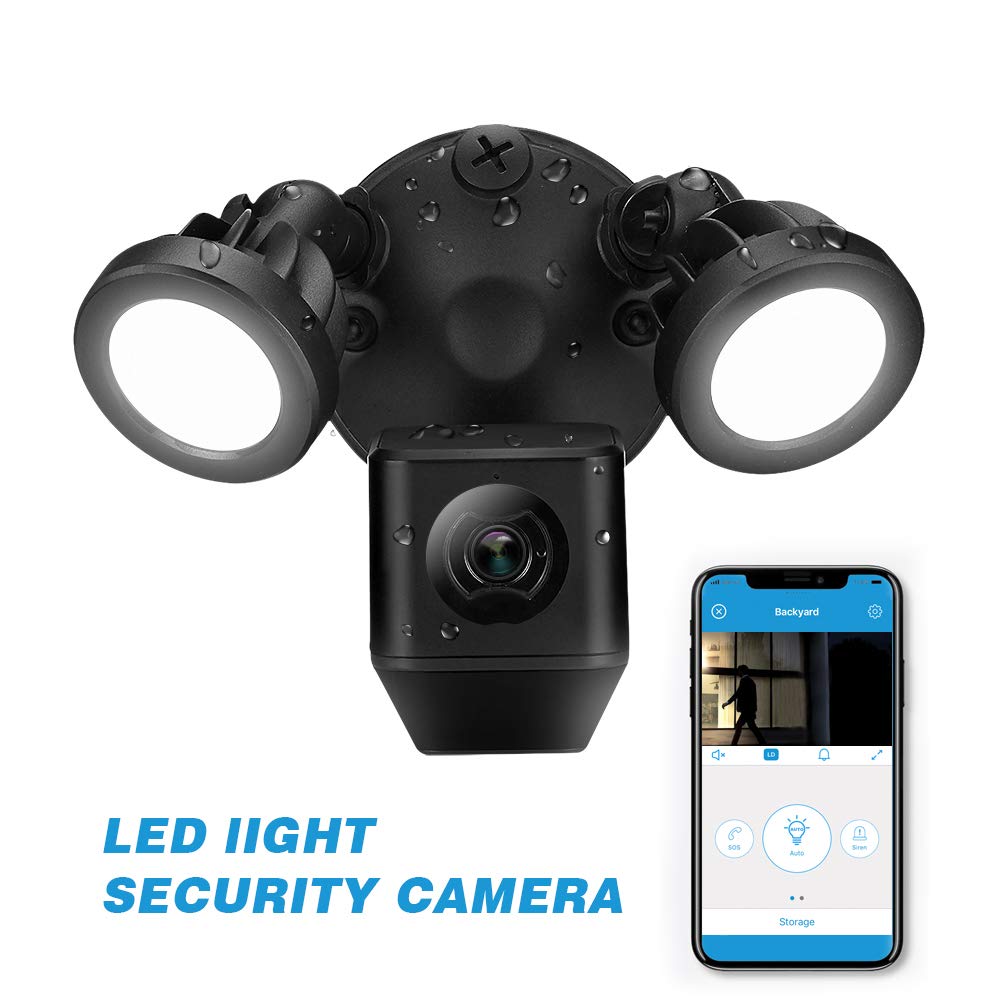 Moving onto the random Amazon brands, this one costs as much as the better-known companies while offering no features that make it stand out from competing models.
Spotlight Cameras
These are not floodlight cameras, but they are still good and can be used for a more focussed beam of light rather than flooding a whole area. In particular, this can be useful if a floodlight will annoy neighbours.
There is a wired and battery Ring Spotlight option here. Go for wired unless there is no other option. The wired option uses a USB cable rather than mains, so it is arguably easier to install.
At less than £90 the Yale All-in-One is a decent buy, it has two-way audio and also uses a USB cable for power and microSD for storage.
A similar design to the Yale which also uses USB and microUSB for storage.
At £159.99 it is a little pricy but the Swann is a 4K spotlight camera with thermal sensing for its motion detection. This requires POE ethernet and you would normally pair this up with a Swann NVR and from what I can gather it is only compatible with Swann systems and not other network video software.
Last update on 2021-08-03 / Affiliate links / Images from Amazon Product Advertising API