Annke is a popular, affordable IP CCTV brand that you can buy on Amazon. They generally sell their hardware as a system and you can pick up four of these cameras, an 8-channel NVR and 2TB hard drive for £489.99 on Amazon with an option for an additional £56 off. Alternatively, you can buy this camera by itself for £89.00.
Features
The camera uses a 1/2.5″ Sony IMX274 which is an 8MP sensor capable of 4K (3840×2160) recording at 30 frames per second in 12-bit mode in theory according to the Sony website.
With this camera, you have options of 4k at 12.5 FPS if you drop the resolution down to 2560×1440 you can bump up the FPS to 25 and this is the maximum FPS regardless of resolution. You can then encode this stream in H.264 or H.265, and there are settings for variable bitrate or constat, plus different quality levels.
You can set up the sub-stream with a max resolution of 640×480 at 25fps.
Like most POE security cameras this uses ONVIF allowing it to be compatible with most network video recorders, and self-built servers using software such as Blue Iris or Zone Minder.
The camera itself comes in white with a metal base, and the camera has the lens on the right and the EXIR LED on the left. While this is sold as part of a system which includes NVR, you can also optionally record to microSD providing a bit more flexibility.
Software Features
Within the web interface, you get an extensive range of config options and these match most modern POE security cameras sold today.
When you first log in you will need to set up a new admin password, but you can then also assign new users and passwords.
You get a wide range of network options allowing you to change the ports of the various protocols used, assign a static IP, DNS etc.
Under the advanced settings, you can define FTP, email, ONVIF authentication, SNMP and more
With video, you can set all the settings you need, including resolution, quality and type of encoding. This is both for the normal and sub stream.
Image settings allow you to tweak the image, in particular if the night vision isn't too your liking there are various settings to try and improve this such as backlight and white balance. You can also flip the image up/down or left/right
You have the option to set up a privacy mask which could be useful in some commercial applications
Event Options
Again, like most cameras now, there is a lot more than just motion alerts.
You have the options for:
Motion alerts based on zones, and the ability to assign dynamic analysis of the motion
Video tampering
Under smart events, you have face detection instruction detection and line crossing.
All of the events can be enabled and scheduled independently.
Then finally under the storage options, you can have it as continuous recording, motion recording, motion/alarm or event recording.
Performance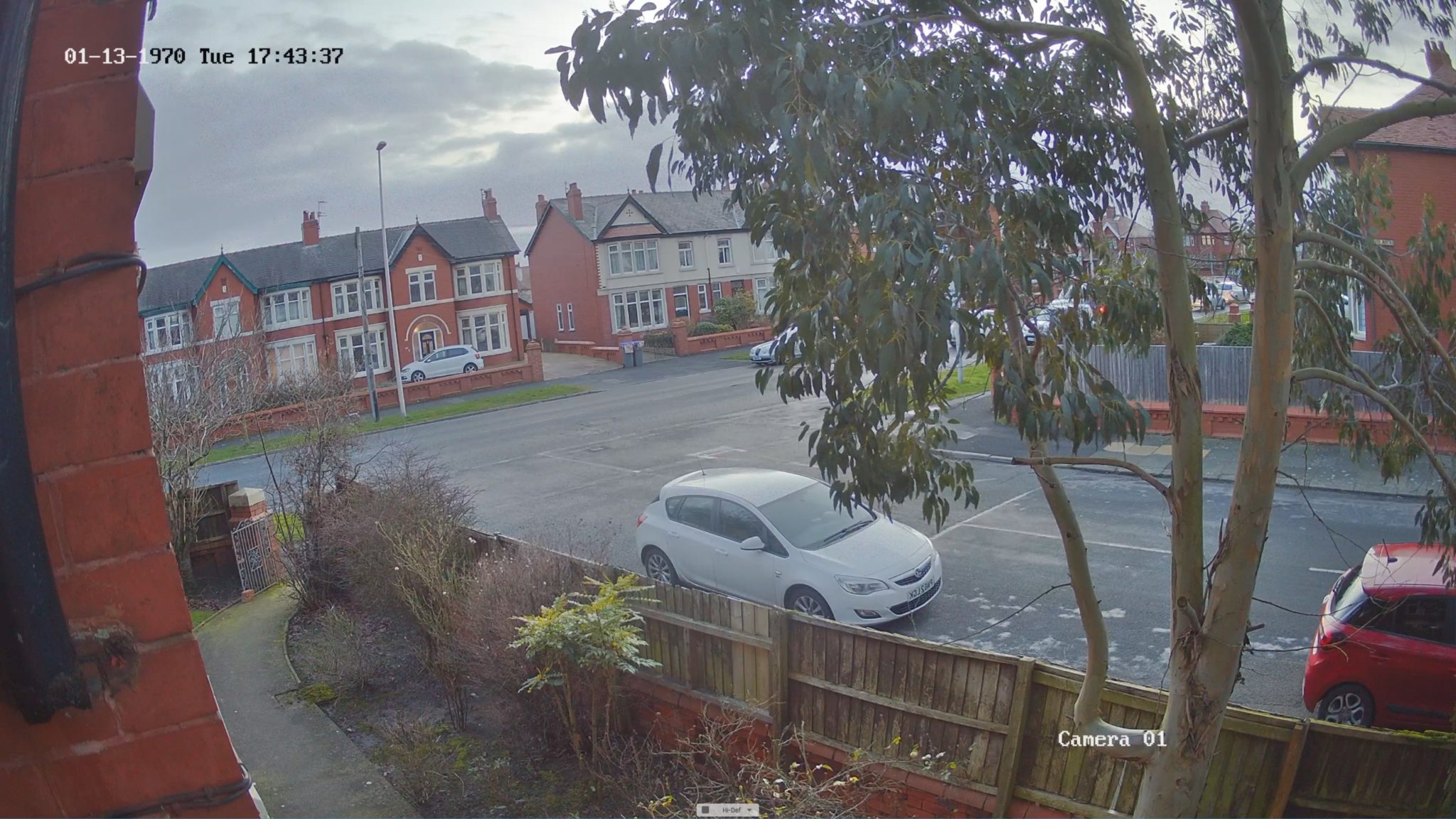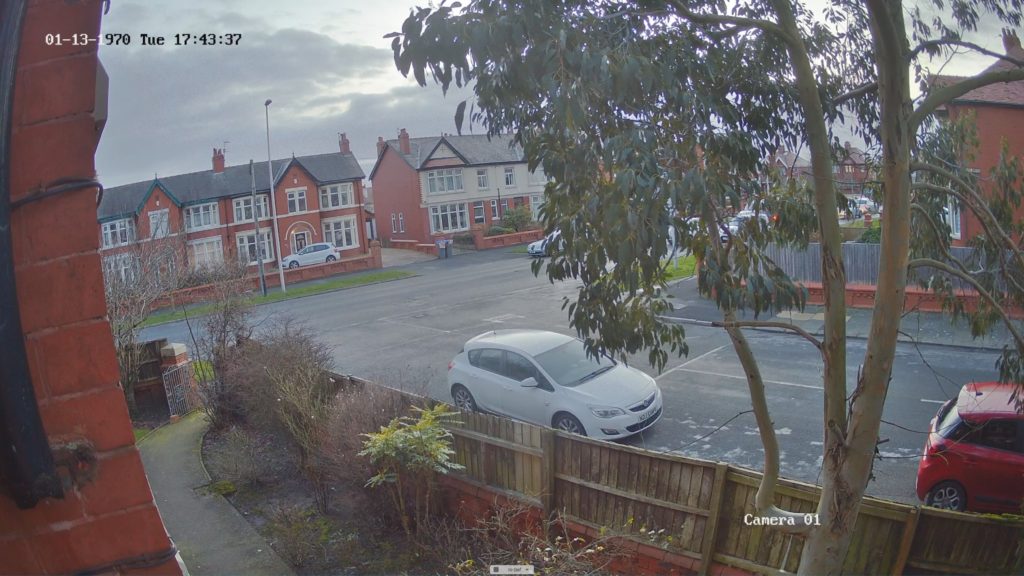 Unlike a lot of cheap IP CCTV cameras, you can access this via Chrome and have access to the camera feed. It is a small thing, but it is annoying having to switch to Edge to be able to change the settings properly on my H-View camera
Image quality is excellent for the price point. Daytime footage is extremely clear with the camera being able to pick up details on objects from a decent distance
Nighttime footage is equally as impressive with it providing enough detail for me to just about make out the number plate of the car parked in front of my house.
It is worth noting that there are colour night time cameras out now, I have an H-View option which runs at 5MP, it doesn't seem to have the detail clarity over range, but closer objects are much clearer thanks to being able to make out colours. I imagine colour will be useful for identifying people up close. Annke also do their own starlight night vision camera for just £59.99.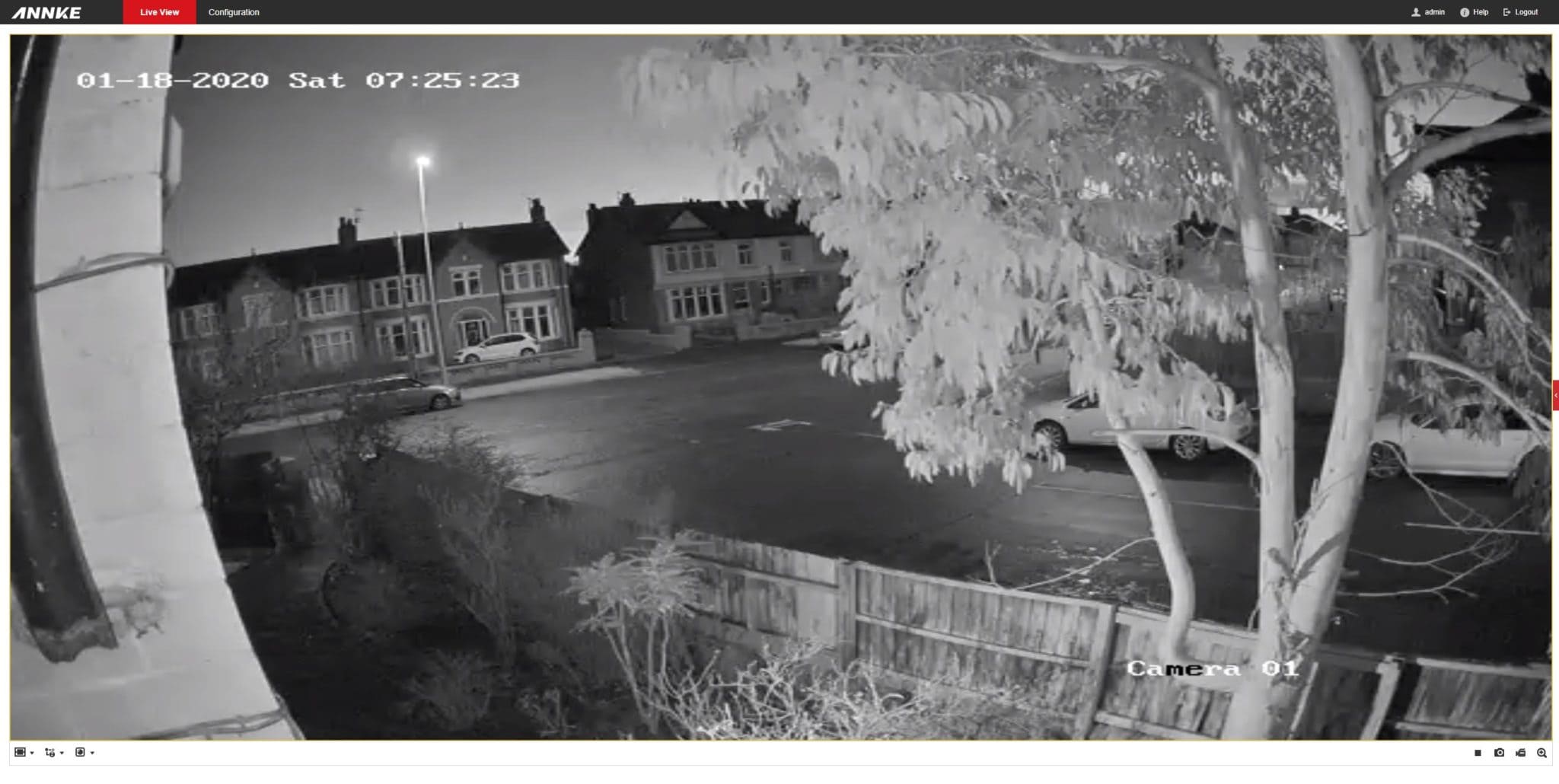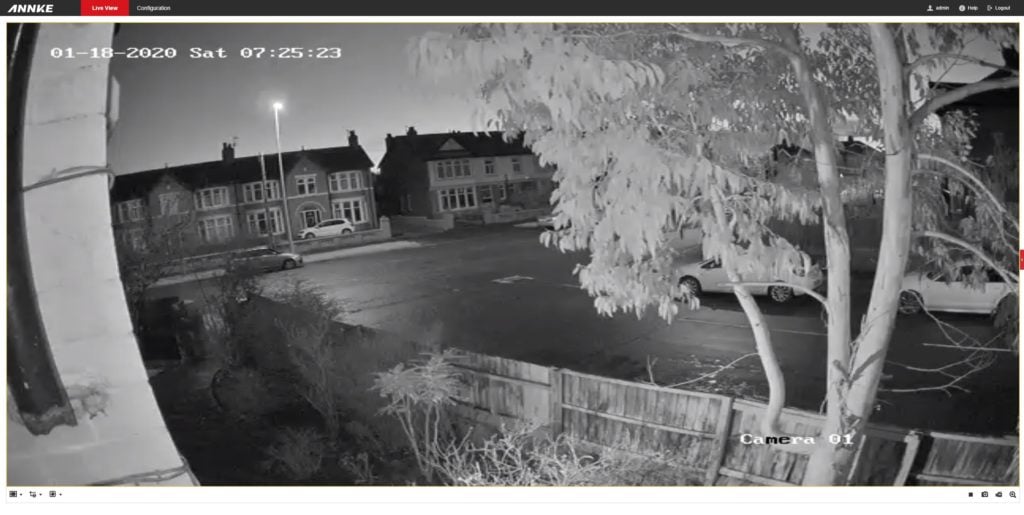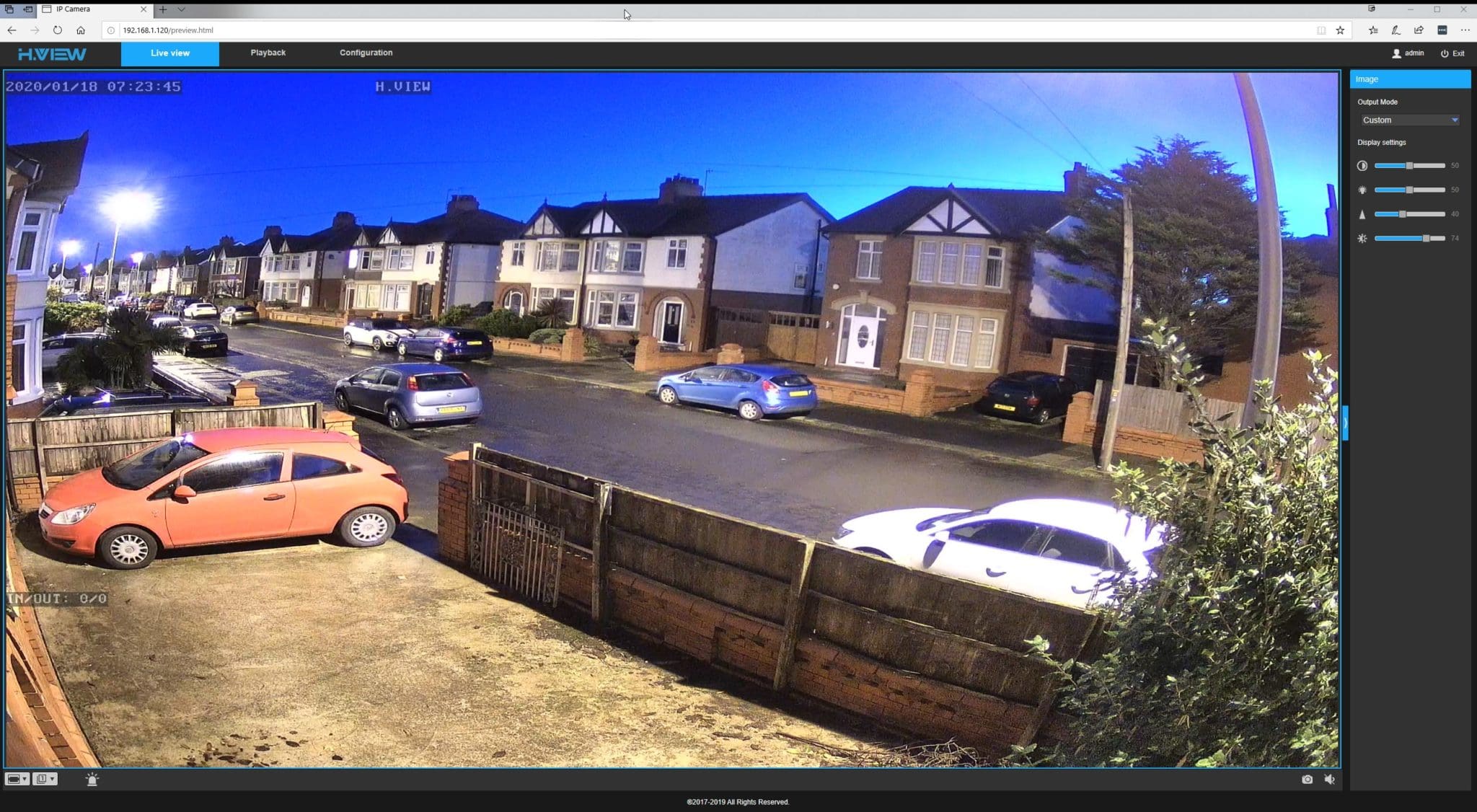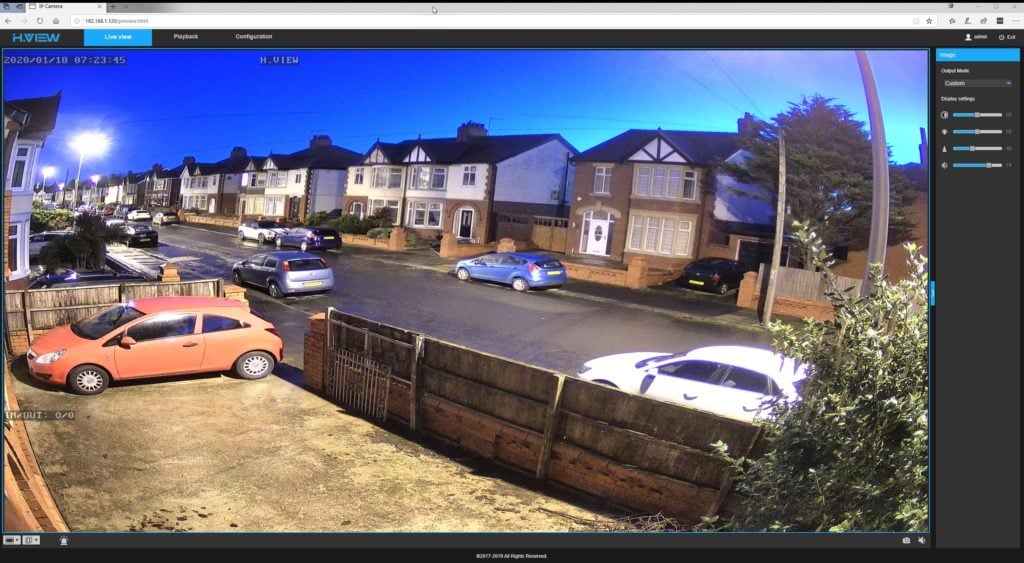 As I primarily use a cheap Ezviz NVR, this does not pick up all the events from the camera, and I have to define the motions zones on the NVR itself, so my testing of events has been limited. Things like motion alerts and line crossing work as well as expected.
Overall
At £90 this is a good buy for a home CCTV system, the microSD slot gives you some flexibility on how you want to install the system and the image quality for both day and nighttime should be more than adequate for all home users.
I can't comment on how good the Annke NVR is but the ONVIF allows you to roll your own CCTV server with Blue Iris, which will likely offer superior performance. Alternatively, the 4 camera system for £433 seems like a good buy, you are basically getting an NVR and HD for around £65.
It is a crowded market place though, there are plenty of options around this price point. While more expensive the Hikvision S-2CD2385FWD-I is a more reputable brand. Both H-View and Annke do a colour night vision CCTV for the same price, albeit running at 5MP. There are also a large number of 5MP options all for around half this price. Reolink also has an extensive range of affordable cameras. However, there are hardly any other options out there offering 4k/8MP at this price point.
Last update on 2022-05-16 / Affiliate links / Images from Amazon Product Advertising API