I am a big fan of floodlight and spotlight cameras, I have both the Ezviz Floodlight and Netatmo Presence. The problem with both of these is that they need to be wired into your mains, because big lights use more power.
Arlo thinks they can do better than this and have launched the Arlo Pro 3 Floodlight.
The new floodlight camera uses a rechargeable battery and interestingly not many people have mentioned the battery life, but Arlo claims that the Floodlight Camera may get up to six months of battery life on a full charge.
Thankfully Arlo gives you the option to wire this to the mains as well so even if the battery claims are not true, this looks like one of the most promising options on the market.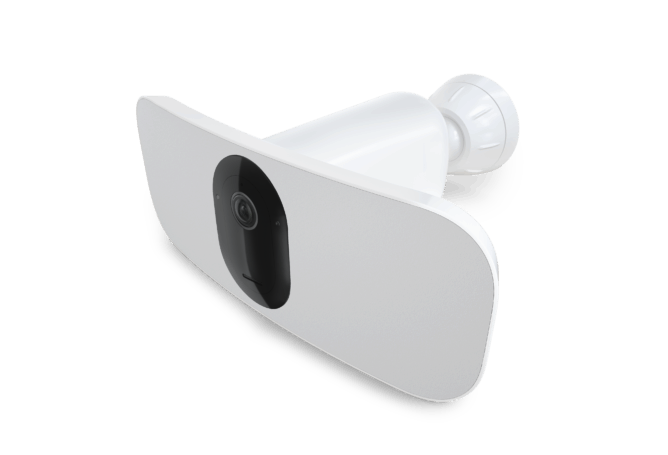 The Floodlight camera has an interesting design with a plate of LEDs spread across a curve. The light is apparently able to deliver 2,000 lumens of brightness when running on battery power, when you use mains power this output is upped to 3,000 lumens which will match the Ring Floodlight Camera.
Arlo says the Floodlight Camera has an ambient light sensor it can use to automatically turn on when it's dark outside, and you can specify exactly how bright or dark you want it to be before the light turns on. You can also set the floodlight to cast three different light patterns — constant, flashing, and pulsating — which you can control manually or set to happen when certain automation are triggered. 
The new Arlo Pro 3 Floodlight Camera will be available in the US from spring for $249.99 which is $10 more than the Ring.
No word on UK availability yet but the Arlo Security Light was announced back in 2018 and it still isn't here yet so I wouldn't get your hopes up for a quick launch.
[content-egg module=Amazon template=list]