It looks like the trend for 27-inch monitors may be moving on. As part of CES 2020, Acer has announced three new Predator gaming monitors ranging from 32-inches to a monster 55-inch 4K OLED display.
Predator CG552K 55-inch OLED Gaming Monitor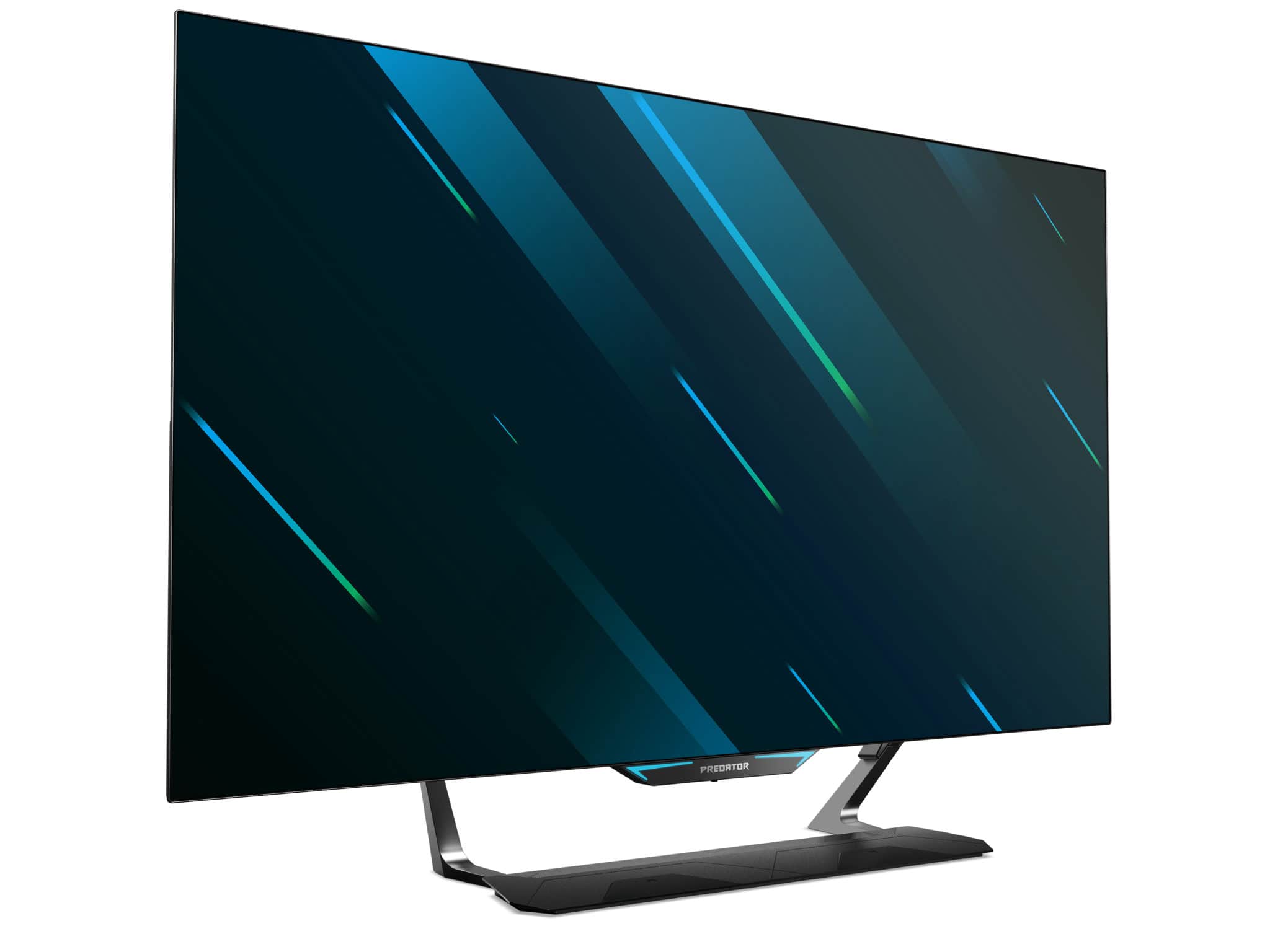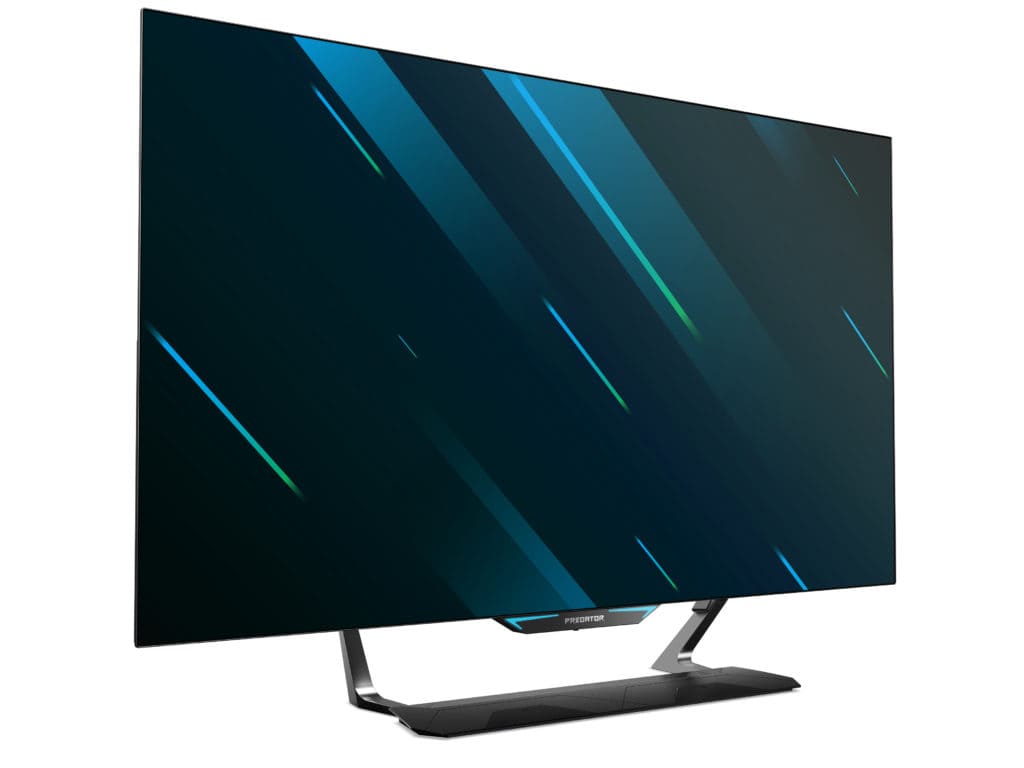 The Nvidia Big Format Gaming Displays were announced 2 years ago, since then only HP and Asus launched product, and they were delays until the middle of last year. There was never a sign of the Acer model.
However, Acer has announced something that could be better, the Predator CG552K, which drops the screen size down to 55-inch but uses an OLED panel which supports up to 400 nits brightness and 98.5% coverage of the DCI-P3 colour gamut provides lifelike colour.
It supports a variable refresh rate (VRR) via HDMI for smooth gaming on supporting devices. The Predator CG552K is also Adaptive-Sync compatible, providing smooth gameplay and helps gamers stay focused. It also lets them make every second count with up to an incredibly fast 0.5 ms (G to G) response time via overdrive and a 120 Hz refresh rate.
Acer have you covered with connectivity with three HDMI 2.0 ports, two DisplayPort v1.4 ports, a USB Type C port as well as two USB2.0 and USB 3.0 ports.
The Predator CG552K gaming monitor will be available in North America in Q3, starting at USD 2,999; in EMEA in Q3 starting at EUR 2,699.
Predator X32 Gaming Monitor: Brilliant Visuals with NVIDIA G-SYNC Ultimate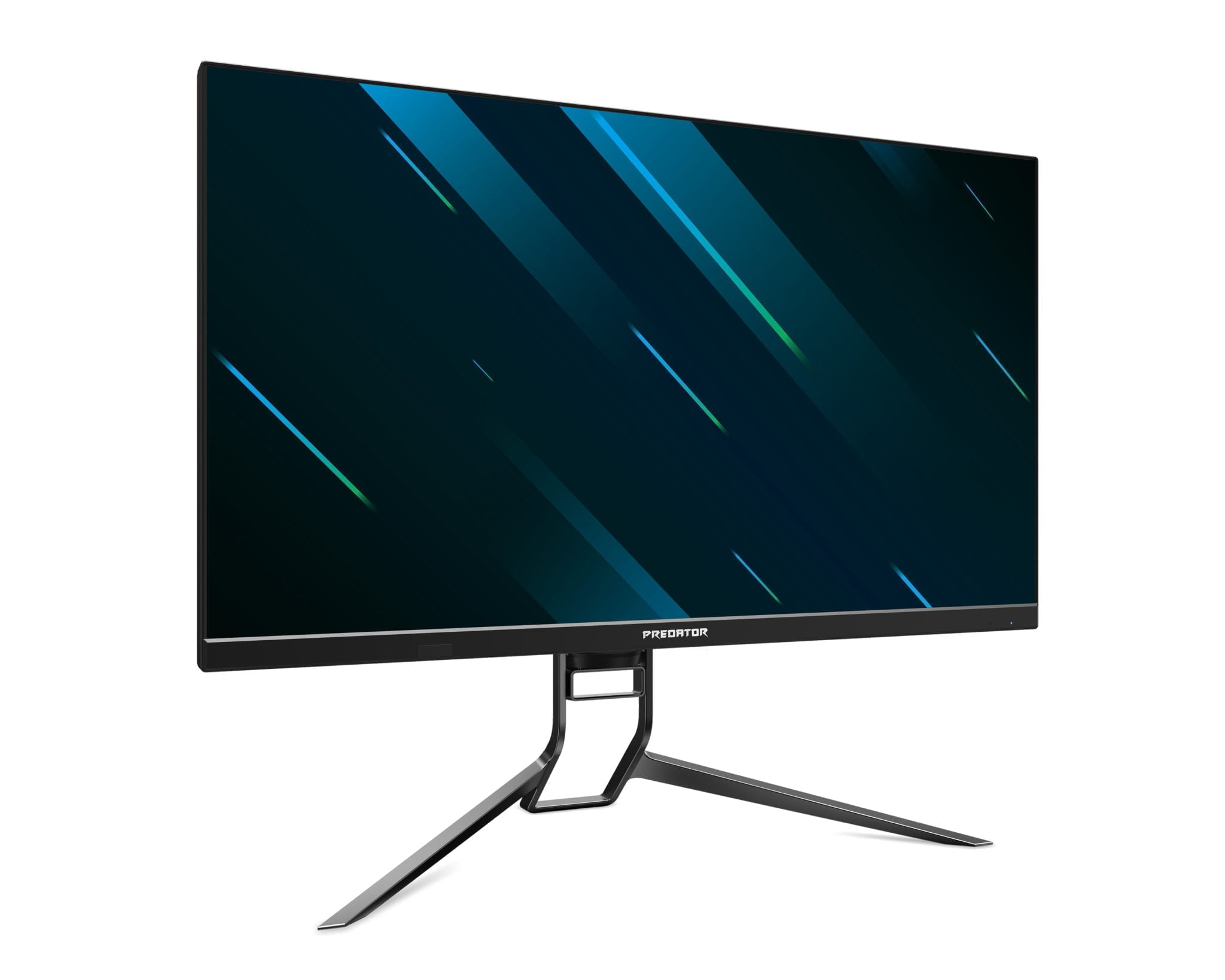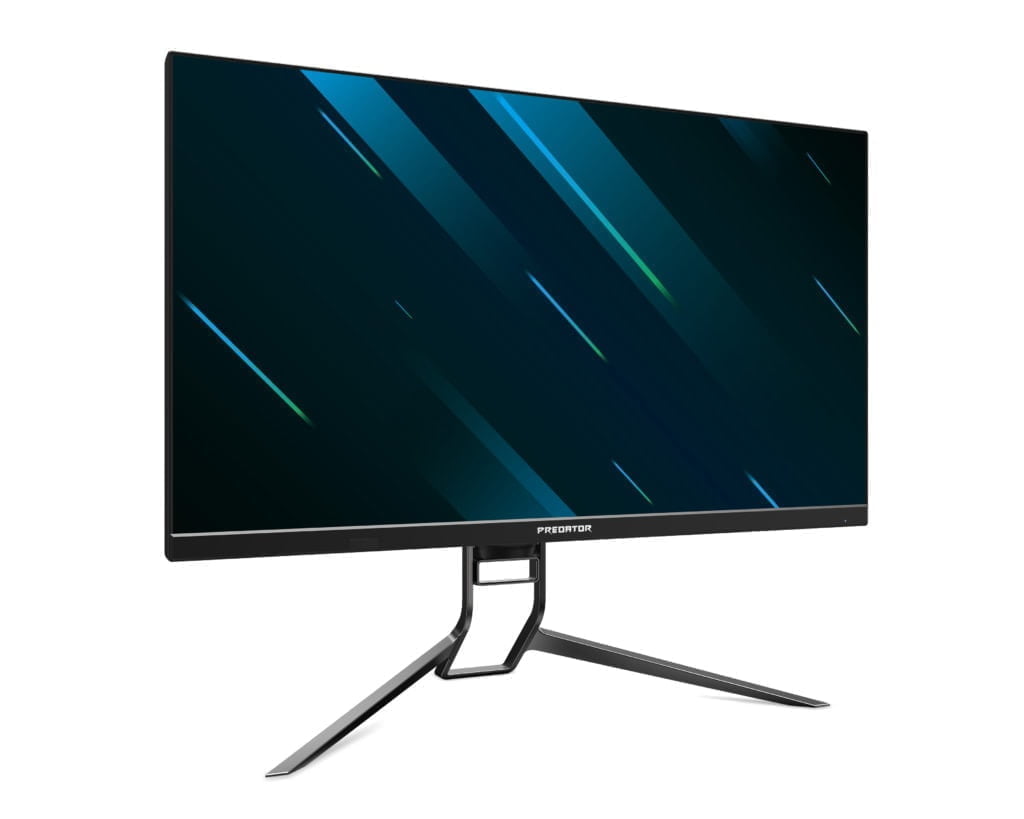 4k has struggled to take off in the PC market, many gaming orientated companies switch to the ultra-wide resolution over 3840 x 2160, and the few 4K monitors launched recently have been 27-inch which has always felt like an odd size for such a high resolution. The Acer Predator XB1 is the last 32-inch 4K monitor Acer launched and that was back in 2015.
Acer has finally launched a new 32-inch monitor, but this is not an upgrade of the XB1, but a size up from the painfully expensive Acer 27″ Predator X27.
Let's get the price out of the way fist, it is Eur-3,299 so around £2,815 which is enough to buy you two high-end gaming PCs.
For that money you get NVIDIA G-SYNC ULTIMATE to deliver the smoothest possible gameplay as well as a broad contrast ratio and expanded colour palette, enabling viewers to see tiny details even in fast-paced action scenes.
It has a VESA DisplayHDR™ 1400 rating which is achieved by the 1152 Full Array Local Dimming mini LED panel running at UHD (3840 x 2160) with 10-bit of colour.
The refresh rate goes up to 144 Hz and is smoothed by G-Sync.
You get three HDMI 2.0 ports and a DisplayPort 1.4 port. Then there are four USB3.0 ports. You also get two 4W speakers, which seem a bit redundant for someone willing to spend nearly £3K on a monitor.
Availability is Q2
Predator X38 Gaming Monitor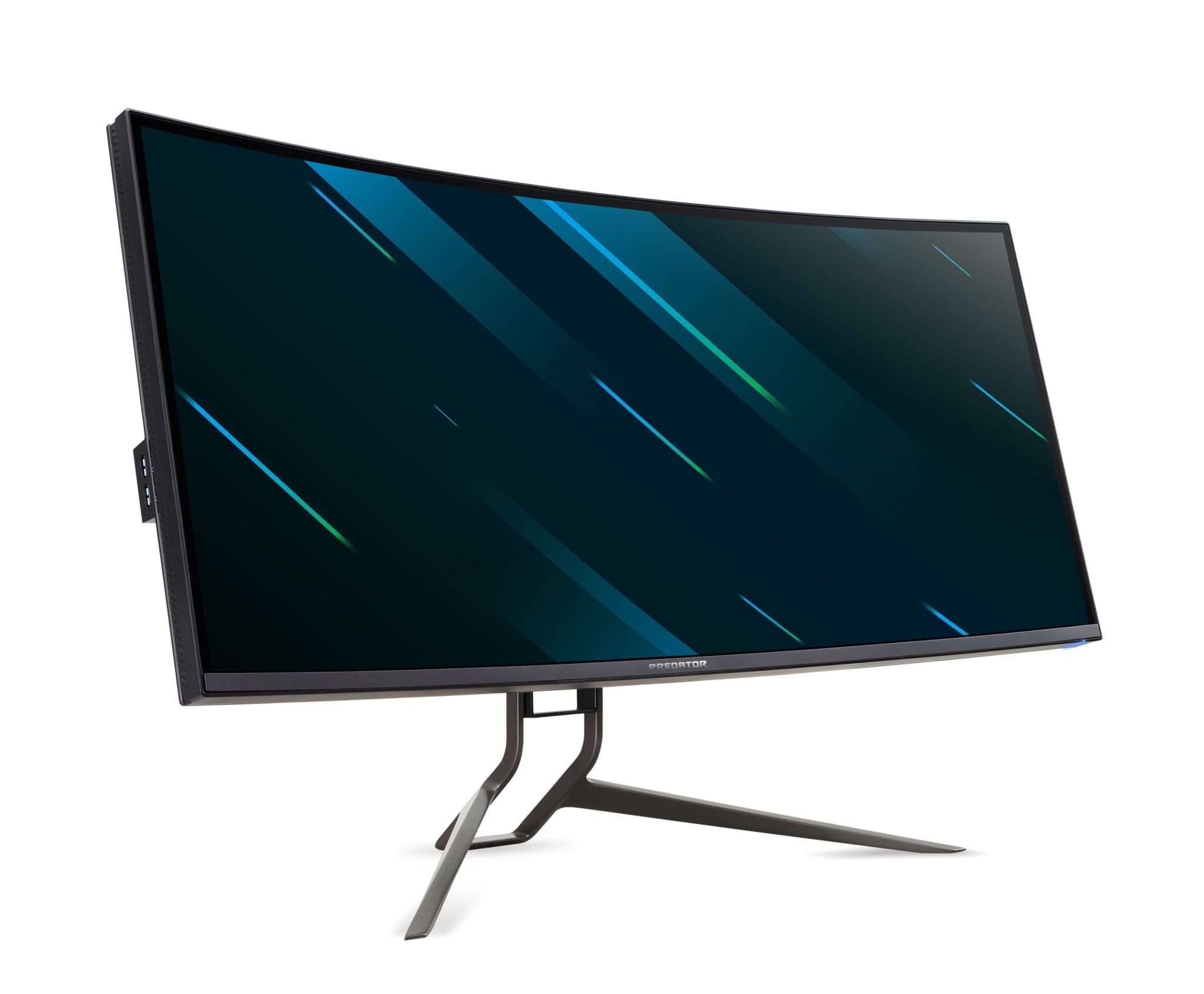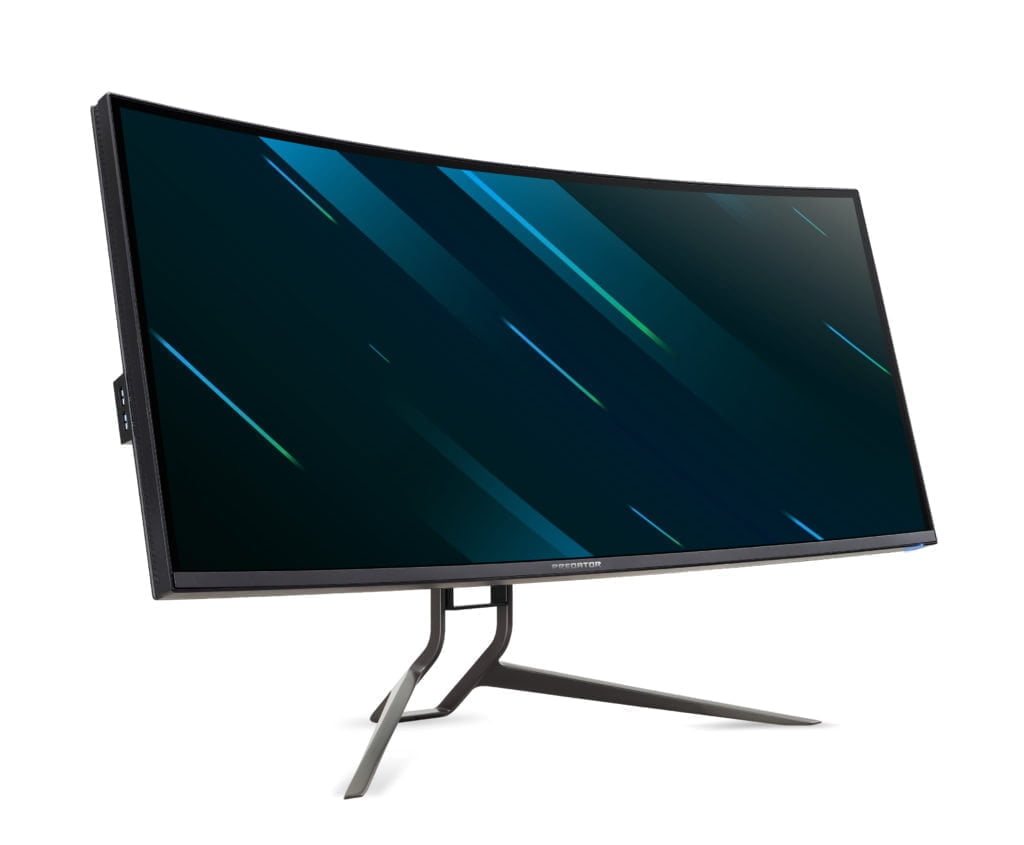 Lastly is the Predator X38 with a 37.5-inch UWQHD+ (3840 x 1600) 2300R curved display and featuring NVIDIA G-SYNC.
This can go up to 400nits brightness with a VESA DisplayHDR™ 400 certification. You get a 175 Hz refresh rate (overclock) and 1 ms G to G response time in overdrive.
This has HDMI 2.0 and DisplayPort 1.4 connect to a wide variety of systems, while four USB 3.0 ports.
This one has better speakers than the X32 with two 7W speakers that deliver quality 14W audio.
This is also the cheapest of the bunch at a bargain EUR 2,199 or around £1,876