Huawei Mate 10 Pro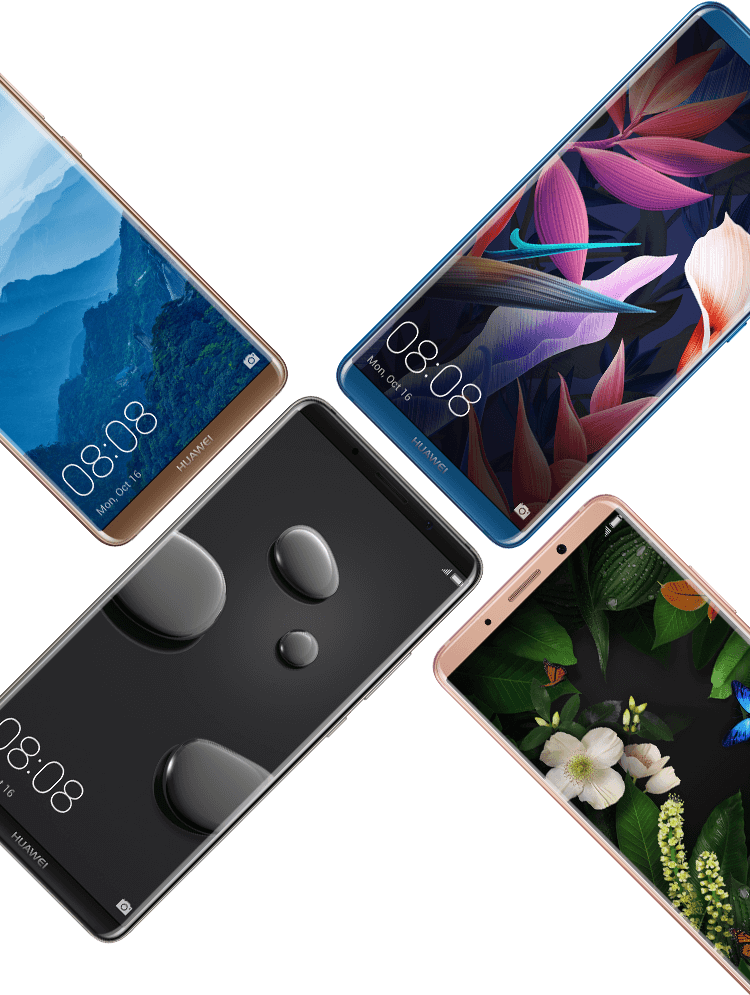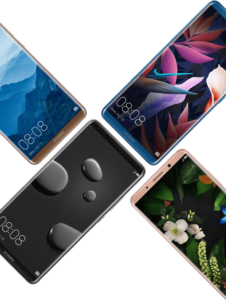 Product Name: Huawei Mate 10 Pro
Offer price: 522
Currency: GBP
Availability: InStock
Design -

90%

Build -

90%

Camera -

98%

Battery -

100%

Software -

80%

Price -

90%
I received this product as part of a review program in return for an unbiased review. It was not provided free of charge, and I either have to return it or pay for it.
Released in November 2017 the Huawei Mate 10 Pro was one of the last flagships of the year with some impressive specifications that made it stand out from the crowd, first and foremost a 4000mAh battery, which is unheard of in a flagship.
While some of the phones announced at MWC such as the Samsung Galaxy S9, Sony XZ2, and Asus Zenfone 5 may appear more appealing due to the latest Qualcomm Snapdragon 845 SoC, the Mate 10 Pro is still a good candidate for anyone wanting a high-end phone.

In fact, now the phone is a few months old, I would argue it is a better candidate than some of the alternative options due to its very attractive pricing of just £522.01 sim free on Amazon. In comparison, there is only really the OnePlus 5T or Nokia 8 at this price point. The new Samsung Galaxy S9 costs £200 more, and you get less storage.
Design & Build
Following the new trend for all phones, the new Mate 10 Pro is fundamentally just one big screen. The display is 6.0-inches which sounds enormous but the bezel-less display in 18:9 ratio makes the overall dimensions much smaller at only 154.2 x 74.5 x 7.9 mm weighing in at 178g. In comparison, my BlackBerry Keyone is fractionally shorter and less wide at 149.1 x 72.4 x 9.4 mm while having a comparatively tiny screen of 4.5 inches. This also makes it slightly smaller than the Google Pixel 2 XL.
The frame of the phone is aluminium with both the front and back being all glass. Glass backs have gained favour in recent years as it looks nice but also allows for wireless charging, but the Mate 10 Pro doesn't have this, and it appears to be just a design decision. I would have preferred an all-aluminium rear myself for the added durability. However, the glass is apparently heat-treated Gorilla Glass to minimise damage. Huawei has done their best at adding a bit of flair differentiating it from some other phones; the glass back sits atop of coloured aluminium with a gentle curve to it. You can get it in midnight blue, titanium grey, pink gold, and mocha brown with a different toned strip across the cameras.
The rear of the phone has the fingerprint sensor located upper centre just below the dual camera setup which is the most sensible placing when there is no room on the front for buttons.
The volume rocker and power button are located in a logical place on the right of the phone.
Huawei is kind enough to include a phone case in the packaging which is an added bonus that other brands don't offer. It is transparent and slim, so it still shows off the attractive design of the phone. They have even pre-applied a plastic screen protector which will help avoid any unwanted scratches like the Moto Z Force 2 is susceptible of.
The phone is IP67 certified making it water resistant up to 1 meter and 30 minutes
Specification
| | |
| --- | --- |
| Operating System | Android 8.0 |
| | EMUI 8 |
| Dimensions | 154.2 x 74.5 x 7.9 mm (6.07 x 2.93 x 0.31 in) 178g |
| CPU | Huawei Kirin 970 |
| | 10nm, 4X Cortex-A73 + 4X Cortex-A53, ARM Mali G72-MP12 GPU, Neural Processing Unit (NPU) |
| RAM | 6GB |
| Storage | 128GB |
| Dual SIM | Dual 4G/VoLTE |
| | Hybrid slot |
| Display | 6-inch 18:9 Full HD+ (2160x1080) OLED, FullView Display, HDR Compliant |
| Fingerprint | Back |
| Rear Camera | Dual: 12 MP (f/1.6, 27mm, OIS) +20 MP (f/1.6, 27mm), 2x lossless zoom, Leica optics, phase detection & laser autofocus, dual-LED dual-tone flash |
| Front camera | 8 MP, f/2.0 |
| Front camera | 8MP f/2.0 |
| Battery | 4,000mAh |
| | Huawei SuperCharge |
| Water resistance | IP67 |
| Headphone jack | No |
Huawei has their own SoC company called HiSilicon, and the new Kirin 970 is their flagship SoC found in the Mate 10 Pro. One of the major features Huawei have been pushing with this new chip is the Neural Processing Unit (NPU) meant for 'native AI processing'.
Huawei appears to have been ahead of the game with AI as it was one of the main buzzwords at MWC this February with all the big companies advertising it including Samsung Galaxy S9 and the updated LG V30S ThinkQ.
The benefits of AI are a little hard to understand at the moment, but a lot of the features are dependent on developers making the most of it. One of the key areas it is Mate 10 Pro uses it for is the camera, and it can automatically detect what you are taking a phone of and then automatically optimise the shooting mode.
In the UK the phone comes with 128 GB and 6 GB RAM, but there is no MicroSD card slot. As much as I would like to see a MicroSD slot, there are not really any other phones that come with 128GB storage as default, and Huawei should be applauded for this.
Unfortunately, Huawei has joined the trend of dropping the 3.5mm jack, and this is quite disappointing for me, but I guess that's the way things are going. Huawei does soften the blow by including USB-C headphones and a USB-C headphone adaptor. The phone is also compatible with 5.0, A2DP, LE, aptX Bluetooth, so it is as good as it gets with regards to the Bluetooth abilities.
Display
As I have previously mentioned the phone uses a huge 6-inch AMOLED display giving it an 80.9% screen-to-body ratio. The resolution is 1080 x 2160 pixels with an 18:9 ratio, this is a lower resolution than competing models from Google and LG that use 1440 x 2880 pixels but in reality, I can't really tell the difference for most usage, and lower resolution means better battery life. I would say the only time the improved resolution would be useful if for when you are using VR.
The AMOLED panel does provide a superb picture quality with blacks being exceptionally deep and colour bright and vibrant.
The display is compliant with HDR10, and the phone supports Widevine DRM which should allow the phone to play HDR content, but it isn't clear if the phone can play HDR content from Netflix or Amazon yet. Some people even have issues getting HD content to play. This is a standard issue with phones and the phones such as the Oneplus 5T are not even compliant so will never get it.
Overall the display is superb, and with this being my first bezel-less phone I can say I am sold on the format.
Camera
The camera capabilities have also been a major selling point of this phone, and it comes with dual camera set-up on the front with the primary camera being a 12 MP sensor with f/1.6 aperture and optical image stabilisation.
The secondary larger 20MP sensor is only monochromatic with a f/1.6 aperture but works together with the primary camera to create 2xoptical zoom, sharper photos and various other photography tricks.
Both the cameras are made the legendary Leica, and as well as the OIS you get laser autofocus and phase detection on board.
The camera is the main area where you see the fancy new AI come into play on the Neural Processing Unit and recognises the objects you are shooting and adjusts the settings accordingly.
In the past, I was never really that into photography, and I am quite poor at it, which is not ideal for a blogger I know. So, my ability to test the camera may be questionable, but what I can say is that it is fantastic, it manages to do the best with my poor skills, and I am quite happy with all the photos I have taken with it.
Opening up the camera app and taking the first photo is exceptionally quick so it is perfect for capturing things on the fly.
The camera has a professional mode, which I am ashamed to say I don't really know how to use, but it offers all the options you could want for a camera on a phone. It is also possible to save images in the RAW format.
There are a lot of settings to tweak in the normal mode too, if you swipe right in the camera you can change the resolution, for example, you can bump it up to 20MP, but you will sacrifice the optical zoom in this mode. You can also disable the GPS tagging, add assistive grids, make it automatically capture photos when it detects a small, or use object tracking for the focus.
Swiping left has some the more exciting options. By default, the mode is just photo, but you have the opportunity to switch to the 20MP black and white lens, shoot pictures with HDR enables panorama shots, night shots, slow-mo and even a 3D panorama mode.
I stuck to the default photo mode, but it is fun experimenting with all the other features.
Since using this phone, I have almost entirely ditched my point and shoot camera in favour of this. The overall quality of the shots is more than good enough for my needs and using a phone camera is far more convenient in general.
As it currently stands Dxomark have this as the 4th best mobile camera on the market, only slightly behind the much more expensive Galaxy S9, Pixel 2 and iPhone X. You can see a more detail review of the Mate 10 Pro camera on the DxoMark website.
Battery
The battery on this phone is possibly the largest for any high-end phone on the market, at 4000mAh. In comparison, the Pixel 2 XL has a 3520 mAh battery, and the S9 has a 3000 mAh battery.
Some people might argue that it is the quality of the battery or software optimisation that makes a phone last, but at the end of the day, with batteries, size matters. Having a 33% larger battery than many competing brands pretty much guarantees this phone will last longer.
In real life, that is precisely the case, I am a moderate phone user, I have a lot of push notifications, I stream Spotify for 2-3 hours per day, and I will spend quite a lot of time on social media in the morning. During my use, for the vast majority of the days, I would finish the day on 60%+ battery. I only charge the phone overnight so it would be on 15 hours per day with no charge. That is truly exceptional, the Blackberry is not far off, but it uses a mid-range processor with a tiny screen. I have never had a flagship device that comfortably gets to the end of the day. My LG V20 what had a shockingly lousy battery would need charging mid-day, or be utterly flat before 5 PM, my Nexus 6P might just make it to bedtime but would more likely die around 6 PM at best.
Other things are going on here beyond the large battery. During my usage, the phone has some particularly aggressive battery management which can interfere with the way some apps work. This affected quite a few of the apps I used, including the connection between Modius, motion notifications from Blink, and Pushover notifications. Thankfully you can go into the settings and you can disable automatic management per app, and then chose what the app is allowed to do and what it is not. Once you have it set up working correctly, notifications appear to work fine, but I can see how this may cause some frustration with none techy people.
Software
The phone comes with Android 8.0 Oreo out of the box, and Huawei has been known to be quite good with phone updates. Huawei has publicly confirmed they're working on 8.1 for the Mate 10 series. In comparison, some users of the Samsung Galaxy S8 are only just getting the Oreo update due to Samsung being slow, but then further delays due to carriers.
Many phone manufacturers are adopting the Android One program providing the user with the Android OS with no modifications at all. Huawei, on the other hand, modifies the UI and software quitter a lot with EMUI. In the past, I have not been too sure about it, as it doesn't have an app drawer, but nowadays you can go into the settings and enable the app drawer. The result of this is something very similar to any decent launcher such as Nova Prime, or Googles default launcher.
There are some annoying quirks though, the biggest one I found was a persistent notification about some apps running in the background. I appreciate being told about it but being unable to dismiss the notification is very annoying. It is a common complaint in forums, and the solution is to use a 3rd part app called AutoNotification to remove it. Not ideal, but it worked.
Another curious quirk appears to be when you install a sim card the phone allows a carrier update to be carried out. So, I now have a Three branded phone and some Three apps. I am not sure if this carrier locks the phone, similar to how iPhone works, but I hope not.
The EMUI software also pushes you into setting up a Huawei account, which can then be used to backup you phone and images. I have no strong feelings for or against this, but apart from creating an account, I switched off all the functions. I already have Google photos for all my images.
There is a curious feature call App Twin which allows you to duplicate some apps enabling you to have different logins. For me, this was only possible on Facebook and Whatsapp. It is not something I use, but for social media junkies/marketers, I can see how it would be very appealing.
The Mate 10 Pro also has a Desktop Projection feature which allows you to use an HDMI to USB-C connector and provide a full desktop experience, not dissimilar to the Samsung Dex system. It isn't something I have used extensively but there is a certain amount of appeal to it, and I am sure some business users will appreciate it.
The rest of the software is quite familiar, and nothing appears to affect performance or the user experience negatively. There are a few bundled apps, but none of these appears to autorun or nag you with notifications.
Apart from a couple of annoying quirks the EMUI software running on this hardware works flawlessly, there is no lag anywhere. Scrolling image-heavy social media sites are buttery smooth and loading all apps is quick.
Overall
At launch, this phone was just shy of £700 making it the same price as other top-tier models, and at this price point it was an excellent choice, it has the exceptional hardware, with a class-leading battery life, superb photos, and decent software that is regularly updated. While I have not extensively tested all the other phones of last year, I have briefly used most of them, and I would say this is easily in the top 3, with the Pixel 2 XL and Samsung S8 (now S9) being the other 2 logical options.
Just four months after launch it is nearly £200 cheaper, putting it in the price range of budget flagships such as the Nokia 8 and OnePlus 5T. At this price point, it is an exceptional buy, I would say the phone is superior by some margin on the Nokia 8, and a lesser extent the 5T. It is a far more attractive purchase than the Pixel or S8 due to the price. The only consideration here is that this year's phones are being launched and the Qualcomm Snapdragon 845 will likely outperform the Kirin 970. The S9 will almost certainly outperform the camera, but I am not sure it is worth the £200 premium over this phone.
Apart from a couple of niggles, this is an exceptional phone.