Nokia Steel HR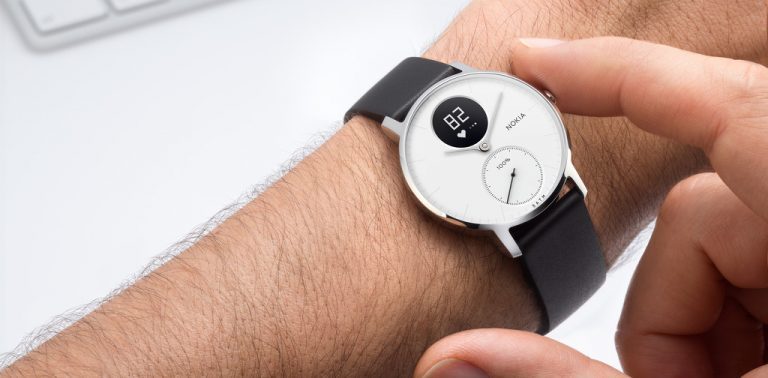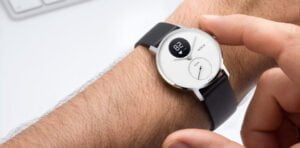 Product Name: Nokia Steel HR
Offer price: 169.95
Currency: GBP
Availability: InStock
Design -

95%

Build -

90%

Features -

70%

Performance -

75%

Price -

65%
I have reviewed quite a lot of fitness trackers, and sports watches now, from cheap to expensive. One thing that is common with them is that they are all a bit ugly. The Suunto Spartan is possible the most attractive one I have reviewed; if you don't mind the sports watch look, none are suitable for formal attire though. Even Fitbits are unattractive, the Alta is your best option, but it is basically a slightly less ugly rubber strap compared to the Charge 2.
This is where Nokia hope to carve a niche with their Steel HR range. Functionally it is almost identical to the likes of the Charge 2, but you have a fitness tracker encased in a traditional wristwatch frame, and it is quite an attractive one at that. It also boasts a 25-day battery, far greater than any other fitness tracker on the market.

Design
The Steel HR comes in 2 sizes, a 36mm and 40mm option, then 2 case colours and 2 face colours. There are also multiple strap options including Black or Brown leather. With the leather option and a fleeting glance, no one could tell you are wearing a fitness tracker. In comparison, my Garmin Forerunner 235 just screams out sports watch and looks a bit stupid with anything other than casual clothing.
I was sent the 36mm model with a silver case and black face. As far as wristwatches go this is quite a small size and looks quite girly on my wrist, but this is not a bad thing as it will help appeal to a broader audience. The 40mm model butches things up a little with a thicker more masculine casing. Traditionally 38mm is about as small as a make watch goes, with 45mm being on the large side of standard, and the now popular oversized models go over 45mm. For sports watches, the Garmin Fenix 5 comes in at 42mm, 47mm, and 51mm, so the Nokia options are small to medium-sized.
Even though I was sent the smallest watch, the strap comfortably fits around my wrist with a lot of room to spare, though I do have annoyingly small wrists. In comparison, a small Fitbit would be getting close to the last few holes to get on my wrist. So whichever size you choose, it will fit comfortably.
The watch also comes with a traditional style watch buckle than a secondary loop to hold the excess strap.
Set-up
If you have set up a fitness tracker before, things are not much different here. Download the app, register and sign in. Then go to add a device, follow the instructions and start pairing. My watch paired immediately at first but then required an update, following that it struggled to pair and I had to try 3 times before it worked.
Once paired, you can change various settings within the app including your target step count alarms and notifications. I loved getting notifications on my Suunto Spartan and it is a nice addition here, but the options are limited. It is calls, SMS and calendar. In comparison with the Suunto and Garmin, you can go through a list of all your apps and select what is allowed to push notification through. This is nice as I can get telegram messages through but then block everything else.
When you are happy with your set-up, the watch looks and feels like a regular wristwatch most of the time. It is only when you press the side button that you get some small data including date/time, heart rate, steps, calories, and alarm. The LCD screen is tiny, but it is easy to read, and its size and the fact it only comes on at a press of a button will be a significant factor in the very long battery life.
Performance
Having a Garmin as my daily watch, this is very back to basics. This is just a fitness tracker with a built-in HR. There is a sports mode where you can long press the button to start constant heart rate monitoring, and it also automatically detects activities such as walking and cycling.
If you have used a Fitbit before, then all this functionality is extremely familiar, but it does it well in an easy to understand manner.
Both the app and Nokia Health web dashboard are very nicely designed. They both received significant criticism when Nokia took over Withings, but the changes didn't bother me too much, and I think things have improved since then.
The step data appears to be accurate. I wore both my Garmin and this for several days, swapping wrists daily and it was typically within 5% of my Garmin every day. So either they are both way off, or both quite accurate.
Heart rate accuracy also appears to be quite good; it suffers the same issues with wrist-based heart tracking as all devices do, where you get peaks and troughs due to signal issues. Looking at one indoor bike ride, the Nokia recorded an average HR of 138bpm while the Garmin was 139bpm. The Nokia had a peak of 177bpm and the Garmin 170bpm; I would say the Nokia was less accurate here, as I struggle to ever get my heart close to 180bpm.
Calories were very different, Garmin estimated 727 calories, and the Bkool Turbo Trainer recorded 750 calories, the Nokia recorded 371 calories. Calorie estimations are a bit of a stab in the dark, and not all readings are equal. It is possible Nokia is reporting the additional calories I burned in that 50-minute period, while the others indicate what I would burn sat down + the extra. Typing in my numbers into an online calculator gives 623 calories, which I would say is the most accurate.
Calories estimations are also way off, I was typically reported at burning 2500 calories, which is what a lot of men usually burn, but I am extremely active. Garmin is equally inaccurate, but the other way around it generally reports 4k+ for my daily burn. In reality, based on my weight changes I would estimate 3200 calories a day, which would make each device equally inaccurate.
Sleep tracking appears to be accurate as far as I can tell. I can't wear my Garmin at night as I always catch the activity button, and it then vibrates when I don't start the activity, so a like for like comparison is not possible. However, based on what I can remember throughout the night, the way up times appear to be accurate, as does time in bed (I read before I go to sleep). If anything, the total sleep is a bit high, but this will be caused by me lying in bed reading.
The web app looks very attractive, and it is easy to use but the detailed data provided is worse than the Android app. If you click on an activity, it just opens up a summary to the right of the screen. I find this quite annoying, as I like to use the browser to dive into my data more, the added screen real estate should allow for more data to display not less.
Just like Fitbit (and Garmin) you can collect badges and compete against other users. The badges are fun, when I had a Fitbit it was always good to try and get the next steps per day badge. The user leaderboard is sadly a bit pointless, Nokia just doesn't have enough users to be able to have a decent number of people (if any) on your leaderboard. I have the same issue with my Garmin, and I suspect their market share is far more significant. This is where Fitbit is good, so many people have them it is easy to get a decent number of people to compete against, and my Girlfriend is always entering the work week hustle or other competitions.
The Nokia also lacks some of the additional features that Fitbit has, such as move reminders, fitness levels and breathing exercises. I am not sure how useful the other features are though, apart from perhaps the move reminder, as my partner always tries to hit every hour's target.
Nokia does have one advantage over the competing brands, and that is a wider range of products that integrate with the Nokia health app. I have the Withing Scales, which works with the app, but you also can get a blood pressure monitor, a sleep tracking pad for under your sheets and a smart thermometer. So if you are obsessed about tracking all your stats, it is good to be able to keep everything under one roof.
I have not had the watch long enough to test the claimed 25-day battery life, in over 7 days use I still above 50% battery. This should easily last 20 days, which makes it an appealing device compared to many others.
Overall
Dependant on what you want from a fitness tracker, this is a fantastic little watch, it is the most attractive design on the market, with exceptional build quality, and no other device comes close to the battery life of this.
Functionality wise, it can't quite compete with its obvious main competitor, the Fitbit Charge HR or Alta HR. For most people this will be no concern, it does everything a fitness tracker should do really.
Pricing is the biggest issue, the 36mm watch costs £169.99 on Amazon, and the 40mm version costs £179.99. Looking at historical pricing, the cheapest the 40mm one has been £152 and £161 for the 36mm one. In comparison, the Charge 2 costs £119.99 currently on Amazon, but it regularly drops down to £89.99.  The Alta HR currently costs £109 and it has also dropped to £89.99. So, you are paying a £50+ premium for the Nokia.
While the Nokia costs a lot more, it will appeal to a particular kind of user more, if you want to wear a fitness tracker all the time, but dress smartly, this is about the only option that won't stand out on your wrist. This obviously adds a lot of value to the Nokia but does make it quite a niche device.