Xiaomi and Huawei appear to be taking over the global smartphone market. Going from being obscure Chinese brands Huawei is now the number 2 phone company in the world and it looks like Xiaomi are hot on their tails.
The global sales in smartphones have declined by 3% in the past year, with Samsung, Lenovo and LG also seeing large slumps in sales.
While Lenovo and LG have both lost a quarter of their sales volume in the past few months, it is Samsungs dip of 13% that may be more surprising. The market leader appears to be losing ground to both Xiaomi and Huawei.
Huawei continues to grow rapidly and it is no wonder when they produce amazing phones such as the Mate 20 Pro and P20 Pro. The fact that they can release two superb flagships per year is a testament to how aggressive they are towards dominating the smartphone market. During the past quarter, Huawei has seen an exceptionally strong growth of 60% in international sales while also continuing to grow in China by 13%. This has led Huawei to a 33% growth across markets, impressive stuff!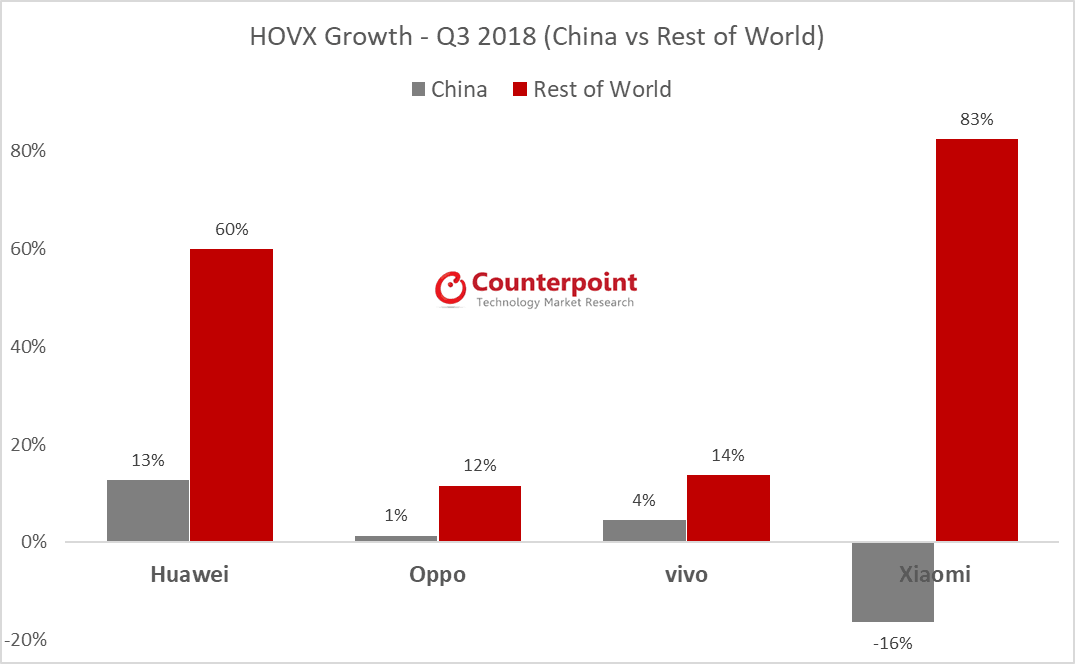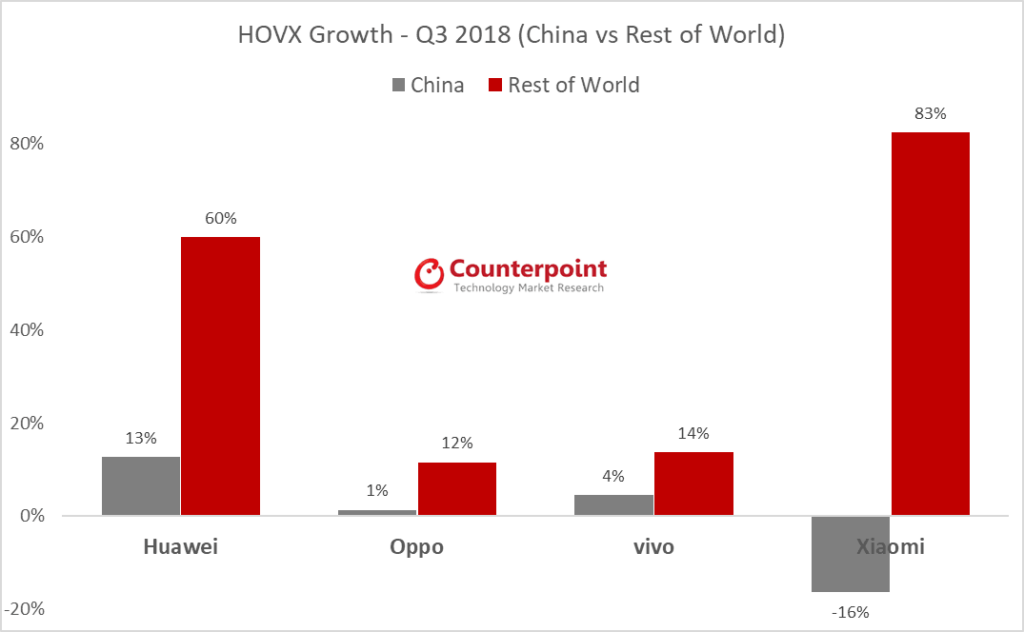 Xiaomi has long been a major player in China, but with the frequent product releases at affordable prices based on the specification, they have achieved almost cult status in the western markets. In recent months Xiaomi has been expanding their sales into international markets, with India being one of the major countries they have started selling in, but Europe, and in particular the UK is the next major market for them to enter. The Xiaomi Uk launch is officially on the 8th of November.
This expansion into international markets has therefore led to a huge sale increase across international markets, with an 83% growth in Q3, though this has come at a cost of 16% decline in Chinese sales, totalling a 25% growth overall.
The other notable company is HMD with its comparatively tiny sales of 4.8m last quarter (compared to 52m by Huawei). However, this has represented a 71% growth making it the fastest growing company in the market and well deserved too, as their recent product releases have been superb. Again, impressive stuff considering Nokia seemed to have completely died in the mobile space a few years ago.
Source: Counterpoint