Even though October is such a busy month with phone launches, Huawei has managed to maintain the hype for its latest flagship, and deservedly so too. The newly announced Huawei Mate 20 and Mate 20 Pro are likely contenders for best phones of the year.
At this point, thanks to weeks of leaks and rumours there is not a great deal to report here, I was able to write most of this up without a pre-briefing before I travelled down to London for the launch.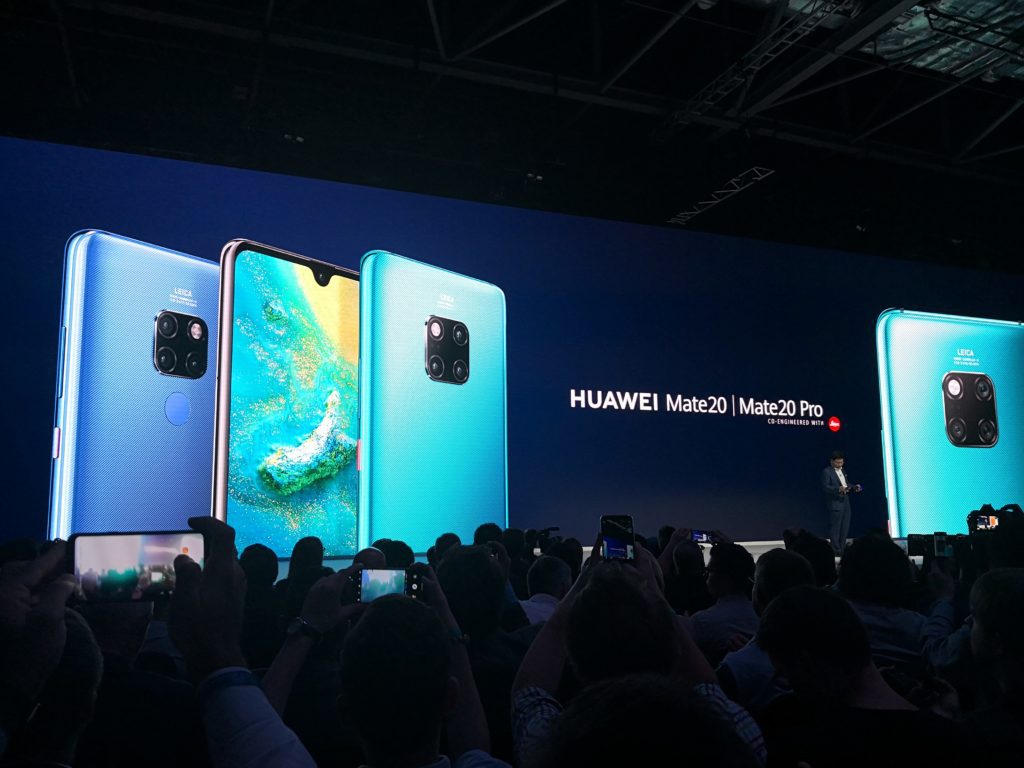 Huawei Mate 20 Pro
Unlike competing brands where the screen size and battery are the only differentiating factors between the two flagship phones, there are quite a few differences when Huawei launch twin models. The Mate 20 Pro is the one everybody wants the most so I have covered that first.
The Mate 20 Pro has a beautiful 6.39-inch OLED display, slightly rounded at the sides, which is already being compared to a cross between an iPhone X and Samsung Galaxy S9. Considering all phones look the same nowadays I think this is a little unfair to do it in a negative manner.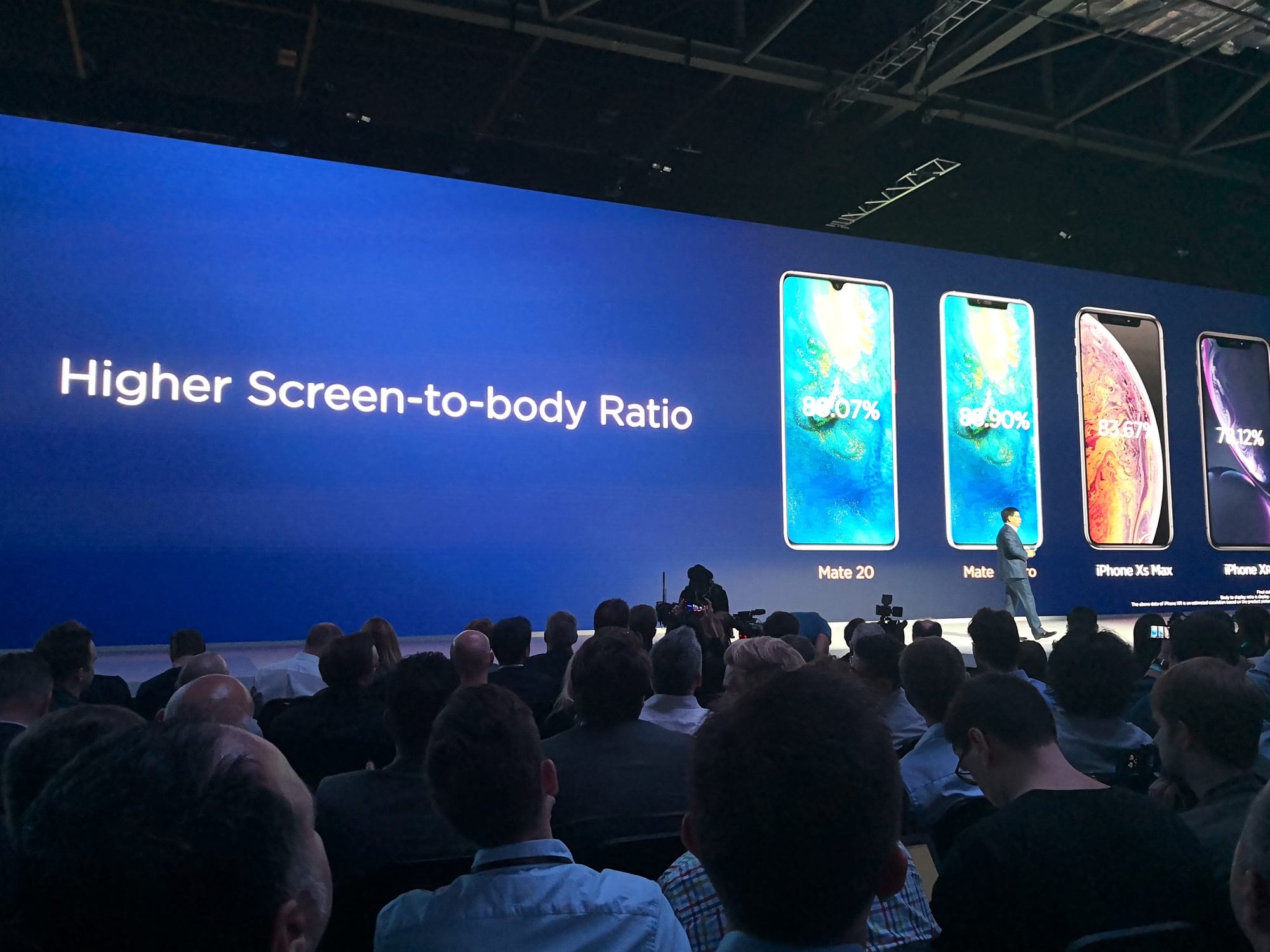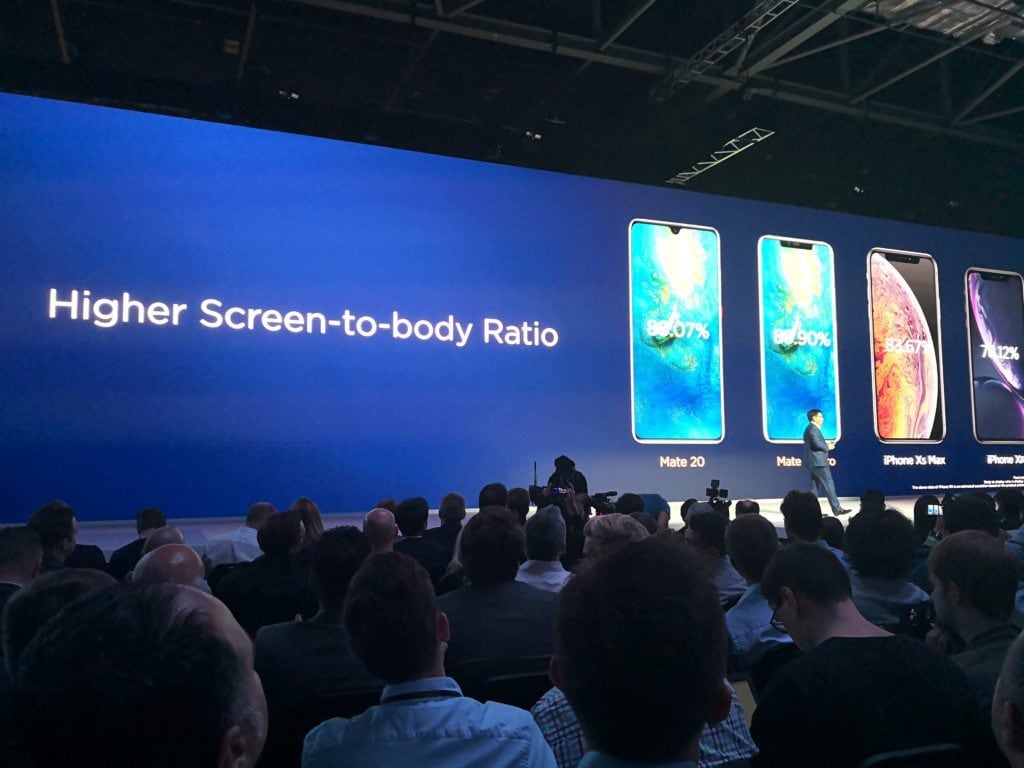 The panel has a fingerprint reader integrated into the lower area behind the actual screen, I am yet to review a phone with a screen fingerprint reader, but I love the concept, I hate rear mounted readers, so I hope it is as good as I expected.
The display runs at 1440 x 3120 pixels with a 19.5:9 ratio (~545 ppi density) which is a large increase from the Mate 20 Pro which had just 1080 x 2160 pixels, 18:9 ratio (~402 ppi density).
As expected there is a large notch used, and this is justified by the inclusion of a 24-megapixel front camera combined with a Vertical Surface Emitting Laser (VSEL) module which gives a more accurate and secure face unlock similar to Apple's Face ID
Following on from the massively successful P20 Pro, Huawei has again focussed making their flagship device the best camera phone on the market. The Mate 20 Pro has a triple camera set up with a full 40-megapixel resolution is used, which has an F / 1.8 aperture and is to provide by "Light Fusion" technology for better pictures. It combines in the standard setting four pixels to one, so as to increase the image quality.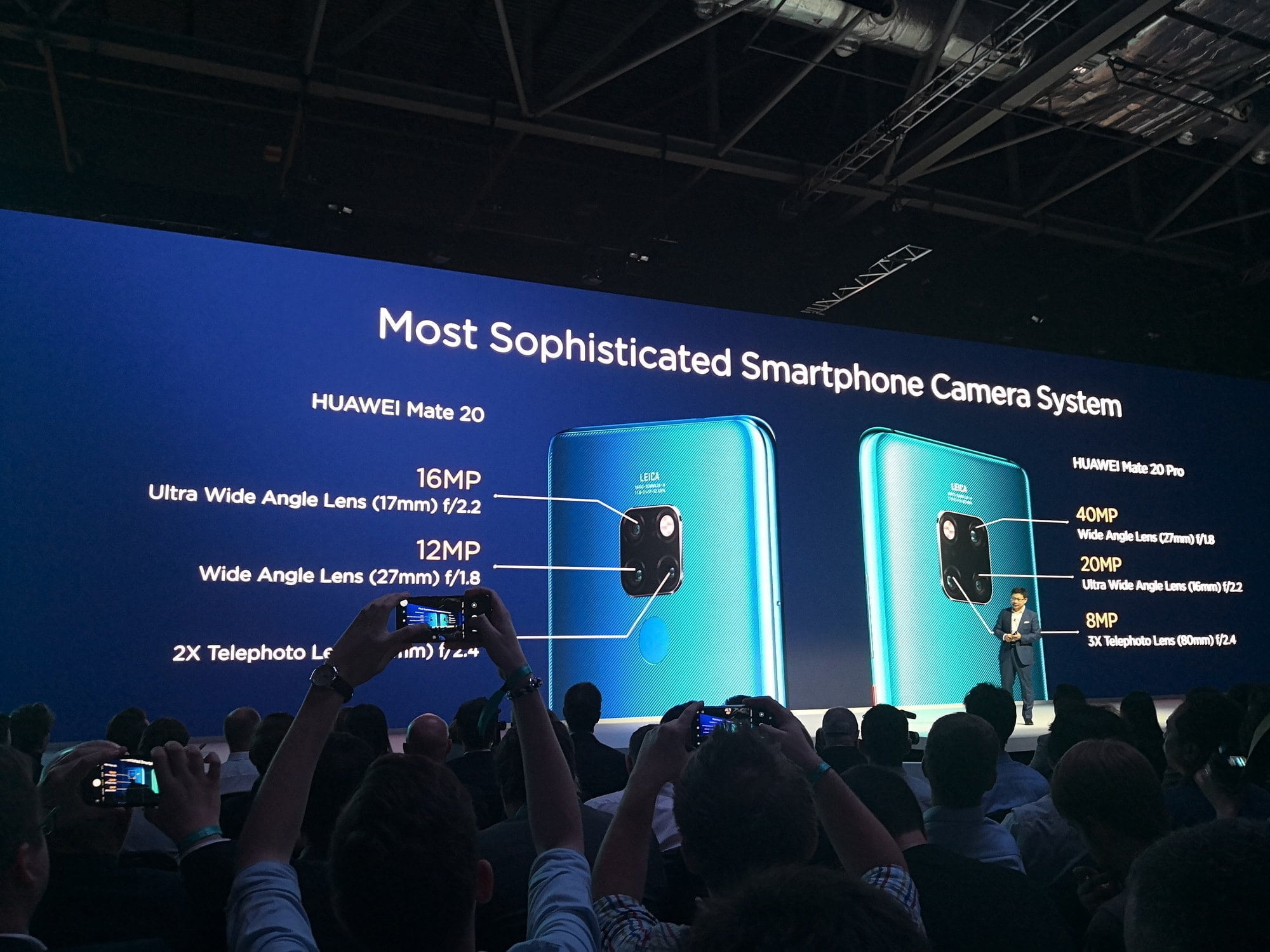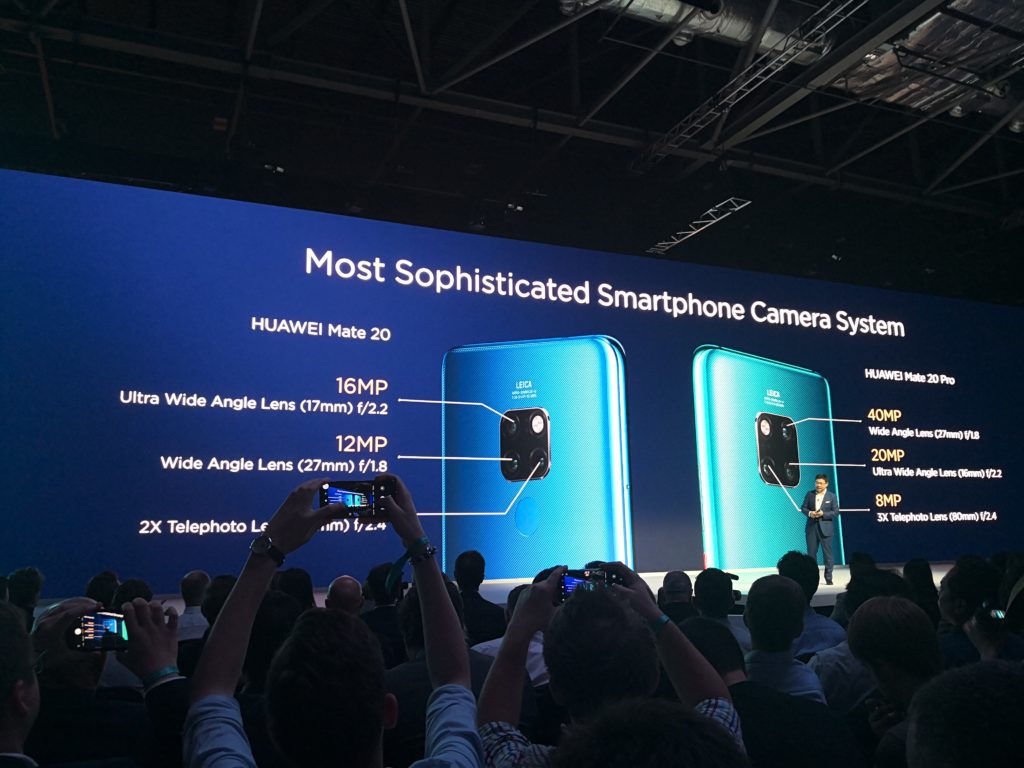 There is also a  20-megapixel sensor with F / 2.2 aperture, which is equipped with a Teleoptik, and a new ultra-wide-angle sensor with 8MP and an F / 2.4 aperture. Combining the sensors you get a focal length of 16 to 80 millimetres and, in addition to an optical 5x zoom, enable ultra-macro shots from the smallest distances.
During the keynote there were some very impressive features shown in regards to the camera, 3D modelling and AR. They took a teddy bear and used the camera to do a 3D scan, this then created a 3D model, which could be automatically animated on the fly. You could then draw an augmented area in the real world and project your new 3D animation on it. While it is not something I will likely use often, it was nothing short of amazing and I look forward to testing it out for real.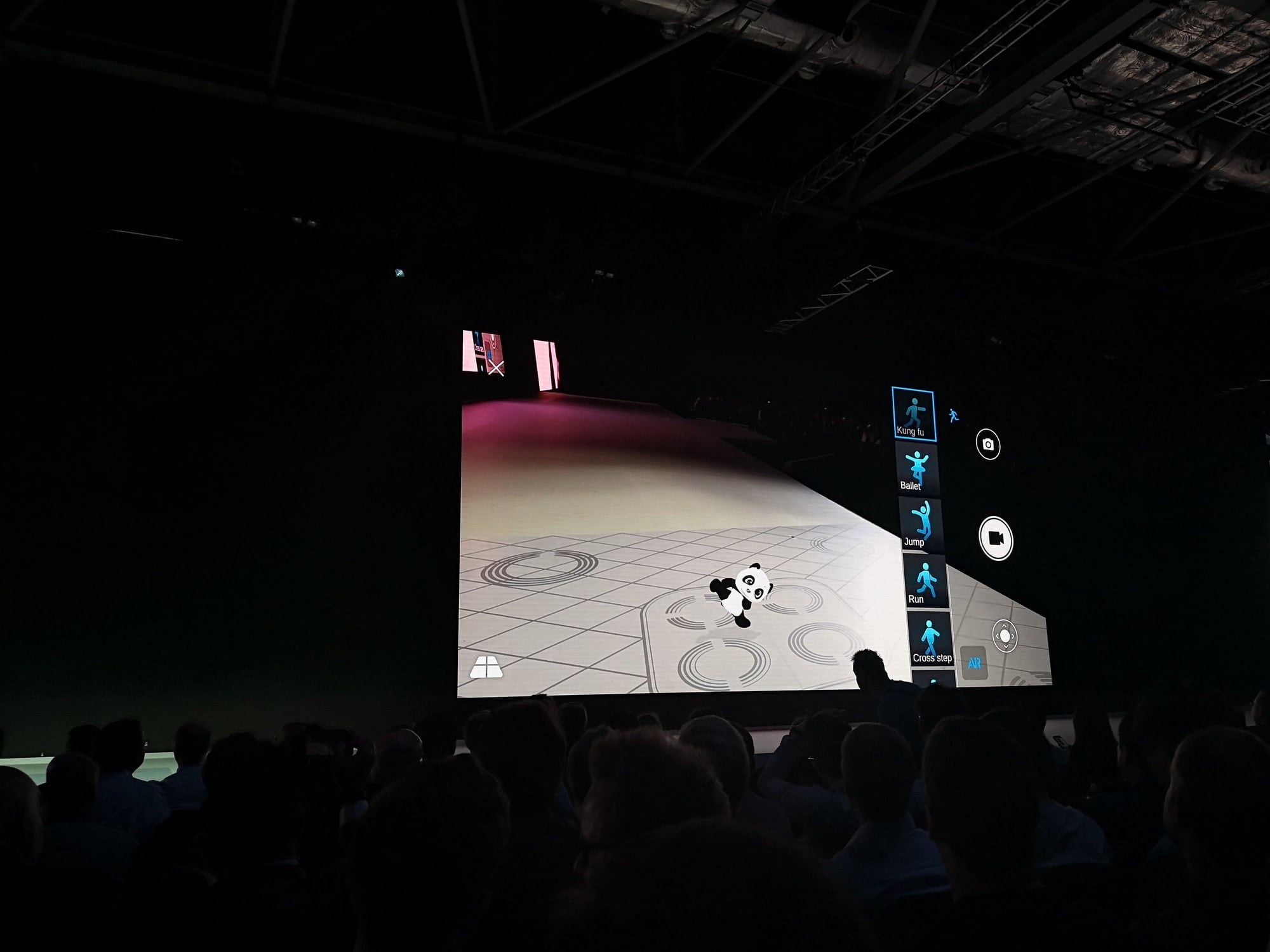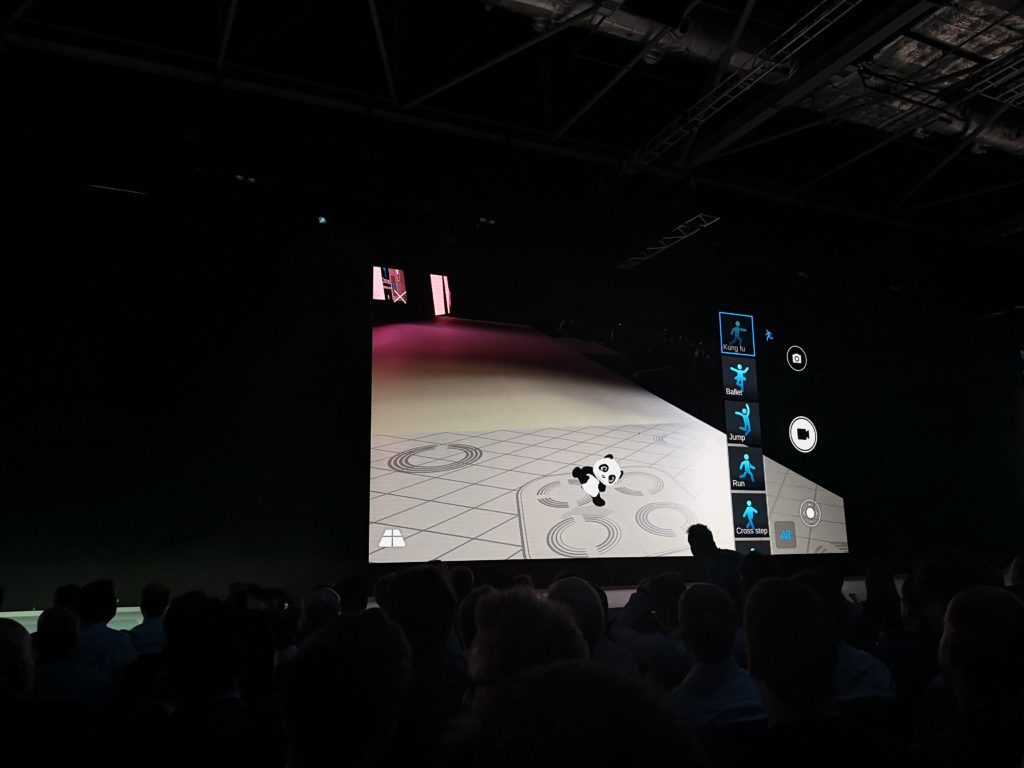 Under the hood is the latest and greatest Kirin 980 Octa-core SoC which I have covered in a longer write up, but it promises significant performance increases over the last generation and more importantly large battery improvements. The 8 cores are split with 2 large, 2 middle and 4 small for maximum power management.
Depending on the country and model, the Huawei Mate 20 Pro will be equipped with 6 or even 8GB of fast LPDDR4X memory. The internal memory is 128, 256 or 512 gigabytes in size, which is fast UFS 2.1 memory.
One of the surprise features is the inclusion expandable memory, something that was not on the Mate 10 Pro, but unusually rather than use microSD, Huawei has developed their own new format called Nano-Memory Cards which are memory cards in the format of a Nano-SIM card, which come with capacities of up to 256 gigabytes. These should be as fast as good MicroSD cards, but turn out to be much smaller.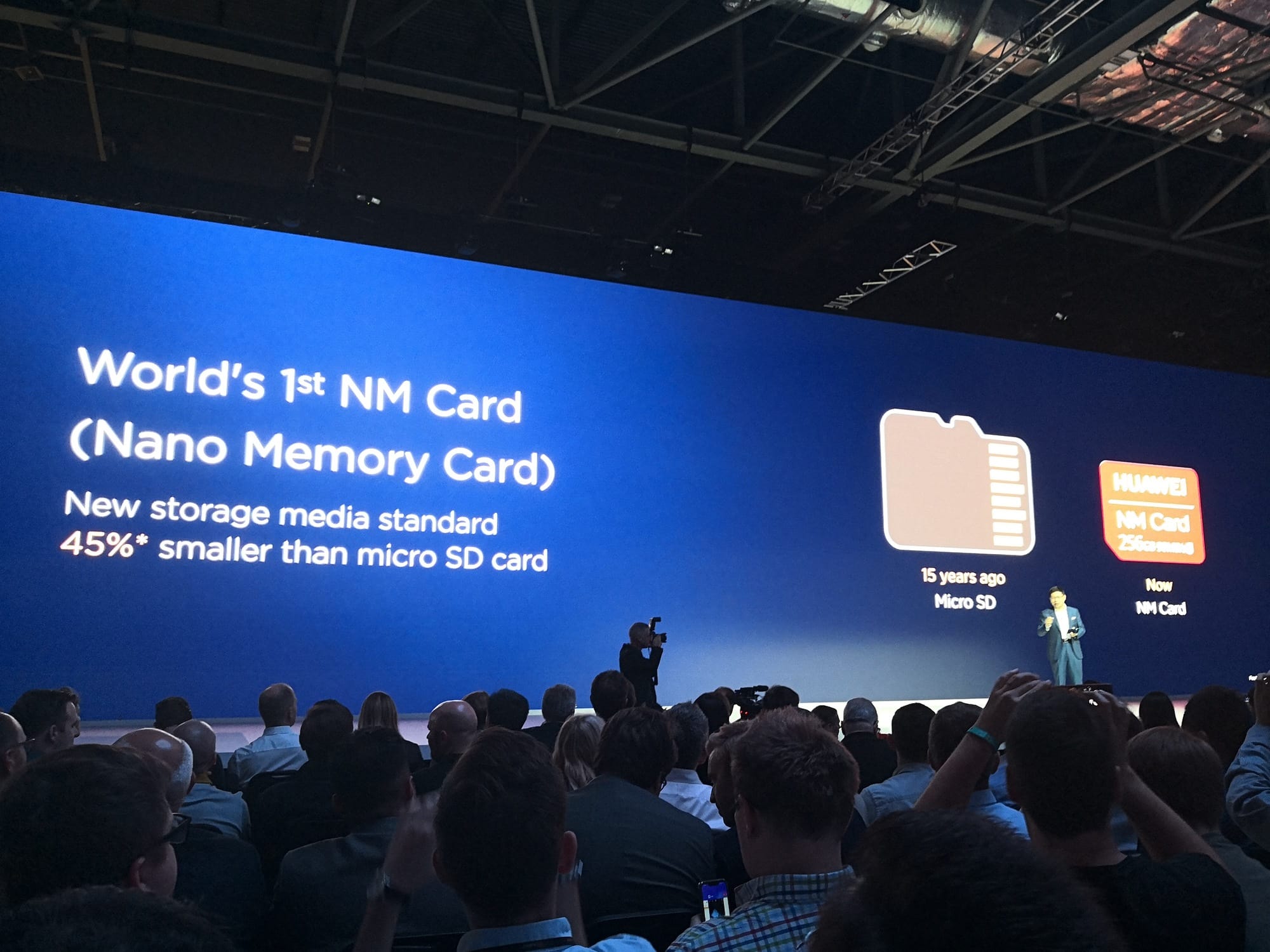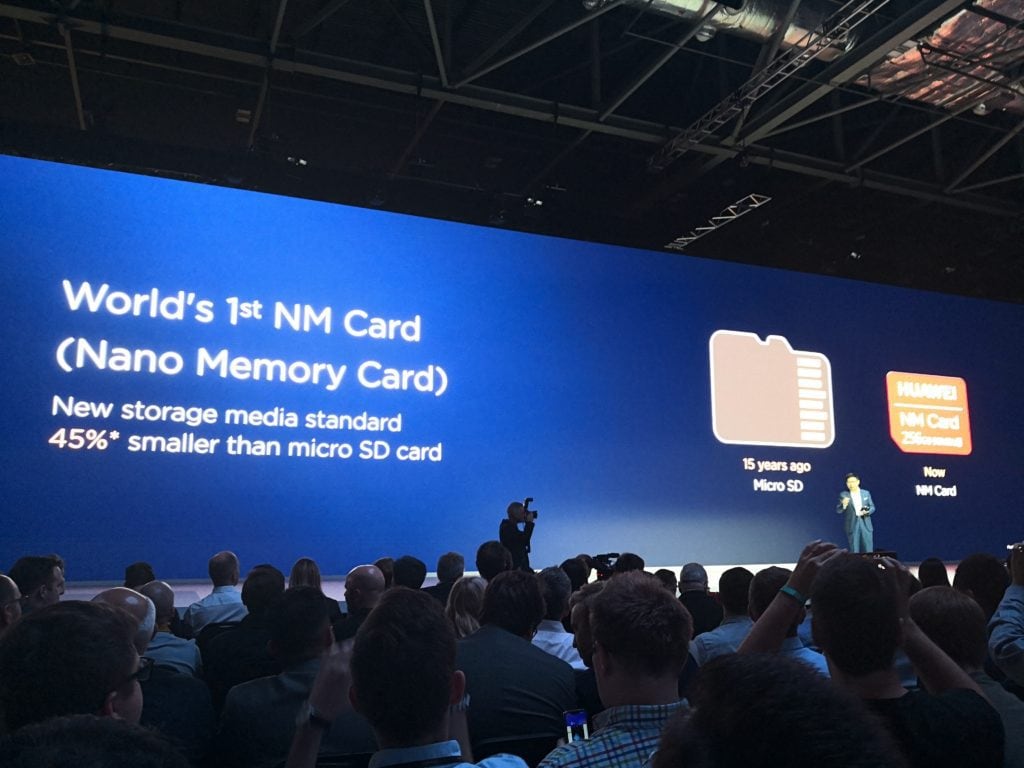 The Huawei Mate 20 Pro is equipped with a 4200mAh large battery which is a nice 5% jump from the last generation. The glass design of the phone has finally be used to implement wireless charging and this is the first phone to feature reverse wireless charging. You can charge other devices using your own phone. In particular, this is designed to charge up the newly announced Huawei Freebuds 2. The new SuperCharge 2.0 promises 70 percent of battery life with 30 minutes of charge.
On top of that, the Mate 20 Pro is waterproof to IP68 and is therefore designed to resist both dust and water with depths of up to 1.5 meters.
Both devices will arrive with Android 9.0 Pie that has Huawei's EMUI 9.0 interface on top
Huawei Mate 20
Other brands offer a smaller model of the flagship device, the Mate 20 is a little different, it is basically the same sized screen at 6.43-inch but slimmed down features give it a more attractive price point.
The screen itself is a full-HD+ TFT LCD panel with a resolution of 1080×2244 pixels and resulting aspect ratio of 18.7:9. Unlike the Pro this has a much smaller teardrop style notch, aesthetically this may be more desirable but it means there is no VSEL module giving the advanced face unlock features. The screen doesn't have the nice bevelled edge either, a limitation of the LCD panel.
There is no insceeen fingerprint reader, this is now located on the rear like most other phones.
It has the same  Kirin 980 SoC but has a little less memory with 4GB of RAM and this is combined with 128GB of storage, this is also upgradable.
The battery has been dropped to 4000mAh which matches the battery found in the P20 Pro and Mate 10 Pro.
Unlike the Pro model you get a 3.5mm jack here, I am not sure why this is on one model and not the other.
The camera set up is also a triple lens set up but the specification has been reduced to 16MP/12MP/8MP
Along with the two above models Huawei announced the Mate 20 X and Porsche Design Mate 20 RS which I will cover in another post.
The pricing of the new phones is not cheap but at the same time not crazy, I think Huawei are one of the few brands really pushing the features in their phones and this deservedly incurs a premium price.