Razer was the first company in recent years to build a phone dedicated to gaming (I had a Sony Xperia Play just 7 years ago), but it appears they have sparked a trend. Possibly due to the saturated market of samey looking and specced phones, building gaming phone phones allows them to differentiate themselves from the pack.
The Asus ROG Phone is the obvious challenger here and with ASUS having such a large PC gamer fanbase they could do very well. The ROG phone does not have quite as good of a screen in terms of refresh rate, but they make up this loss with an eclectic range of accessories, all of which will add to the final cost of the phone. The ROG phone has some nice gamer orientated design features such as the Chroma RGB led logo on the rear. However, the phone itself is more expensive than the Razer.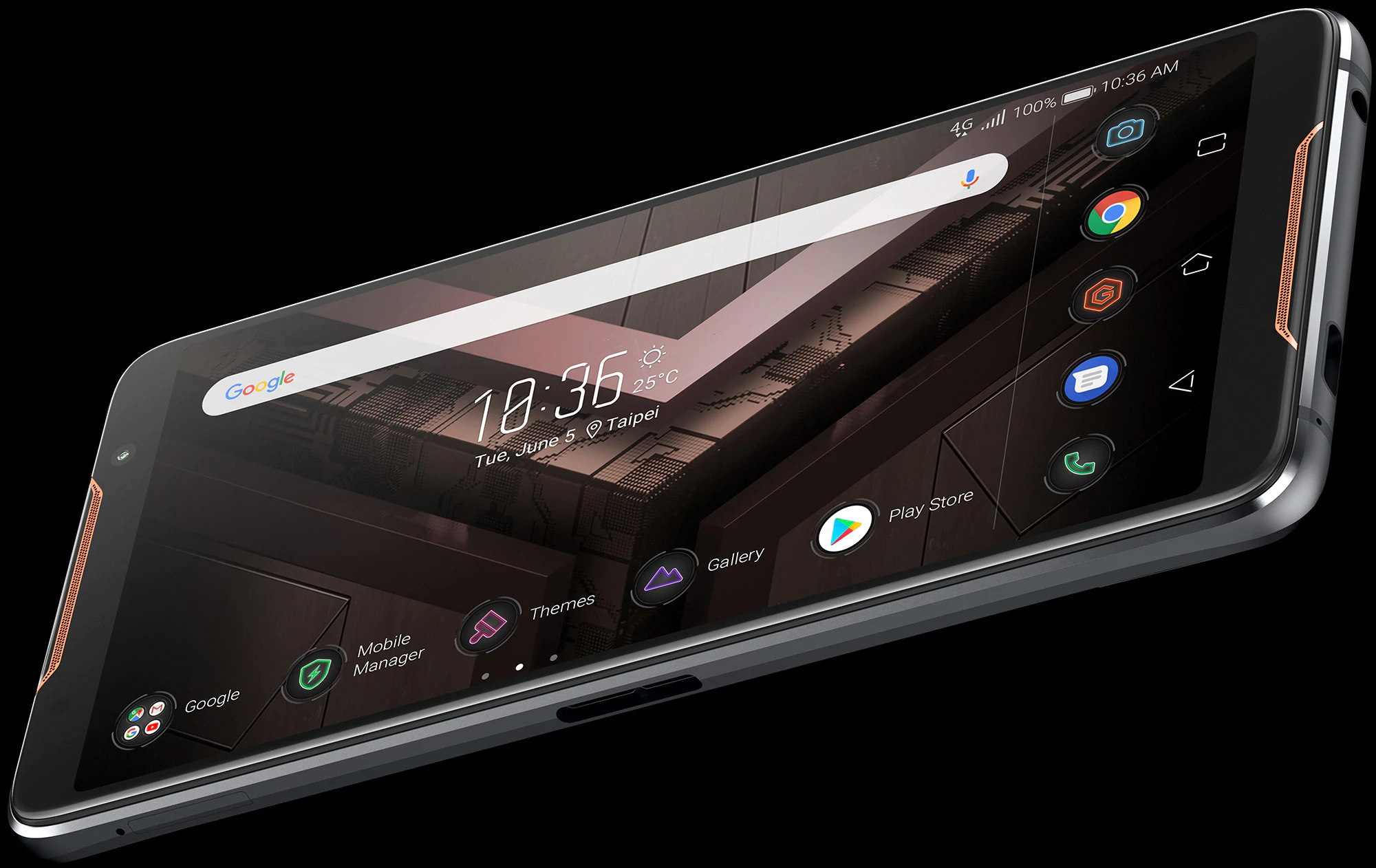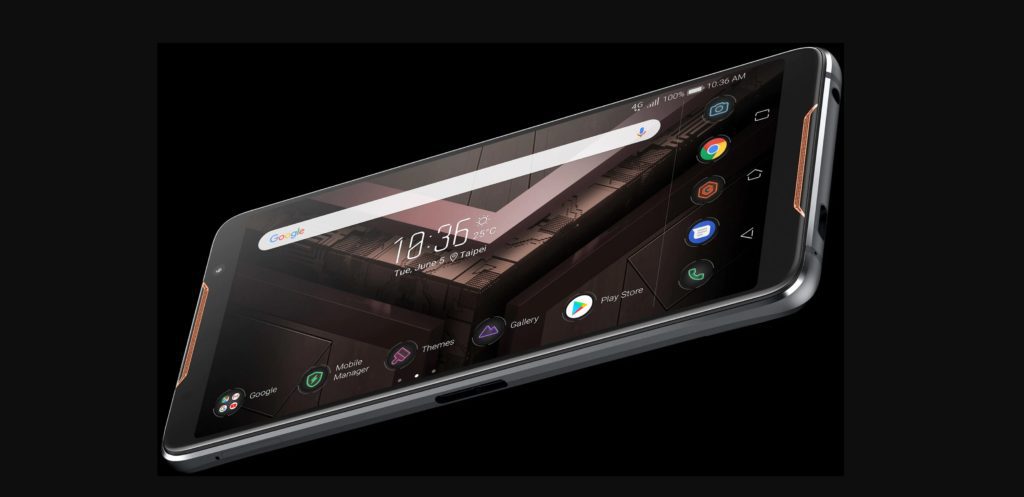 The Xiaomi Black Shark is a strong left field contender, and with the recent launch of a European website and the likely launch of a UK Xiaomi store, there is a strong chance that this phone will be easily available in the UK. The Xiaomi Black Shark doesn't have that many features that differentiate it as a gaming phone, apart from its looks but based on Chinese pricing it undercuts the other models considerably coming in at £399.36 if you were to buy it from BangGood.
[button link="https://www.banggood.com/Xiaomi-Black-Shark-5_99-inch-8GB-RAM-128GB-ROM-Snapdragon-845-Octa-Core-4G-Gaming-Smartphone-p-1285789.html?p=WT091919049997201802″] Buy the Xiaomi Black Shark [/button]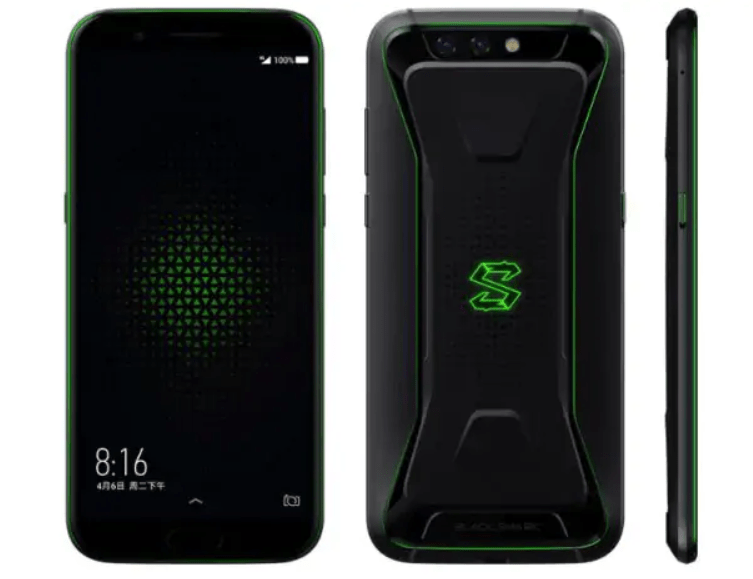 All the above phones have the same large 4000 mAh battery, ideal for long gaming sessions, they all use a Qualcomm Snapdragon 845 SoC which is still the best Qualcomm processor available. They all have 8GB of RAM, but the ROG phone has a larger base storage of 128GB, thought he Razer can be upgraded via microSD.
The Honor Play deserves an honourable mention but I have left it off the comparison. It is advertised as a gaming phone, but this has even less gaming orientated features, it just uses last years flagship SoC from Hisilicon the Kirin 970 while retaining a mid-range price of £269.99
| | Razer Phone 2 | Asus ROG Phone | Xiaomi Black Shark |
| --- | --- | --- | --- |
| DIMENSIONS AND WEIGHT | 158.5 x 79 x 8.5 mm |  158.8 x 76.2 x 8.7 mm, 200 grams | 161.6 x 75.4 x 9.3 mm, 190 grams |
| DISPLAY | 5.72 inches, 1440 x 2560p (Quad HD), 513 ppi, IGZO IPS LCD 144Hz |  6.0 inches, 1080 x 2160 pixels, 403 ppi, 18:9 ratio, AMOLED 120Hz | 5.99 inches, 1080 x 2160p (Full HD+), 403 ppi, 18:9 ratio, IPS LCD |
| PROCESSOR | Qualcomm Snapdragon 845, octa-core 2.8 GHz | Qualcomm Snapdragon 845, octa-core 2.8 GHz | Qualcomm Snapdragon 845, octa-core 2.8 GHz |
| MEMORY |  8 GB RAM, 64 GB – micro SD dedicated slot |  8 GB RAM, 128 GB – 8 GB RAM, 512 GB | 6 GB RAM, 64 GB – 8 GB RAM, 128 GB |
| SOFTWARE | Android 8.1 Oreo |  Android 8.1 Oreo | Android 8.1 Oreo |
| CONNECTIVITY | Wi-Fi 802.11 a/b/g/n/ac, Bluetooth 5.0, GPS |  Wi-Fi 802.11 a/b/g/n/ac/ad, Bluetooth 5.0, GPS | Wi-Fi 802.11 a/b/g/n/ac, Bluetooth 5.0, GPS |
| CAMERA | Dual 12 + 12 MP f/1.8 and f/2.6 | Dual 12 + 8 MP f/1.8 | Dual 12 + 20 MP f/1.8 and f/1.8 |
| | 8 MP f/2.0 front camera | 8 MP f/2.0 front camera | 20 MP f/2.2 front camera |
| BATTERY | 4000 mAh, Fast Charging with Quick Charge 4+ |  4000 mAh, Fast Charging with Quick Charge 4.0 | 4000 mAh, Fast Charging with Quick Charge 3.0 |
| ADDITIONAL FEATURES | IP67 certification, RGB illuminated logo |  Pressure sensitive zones, water resistance | Dual SIM slot |