Recently Three lent us a Sony Ericsson Xperia Play to review, which ironically isn't even available on Three anymore, but anyway we decided to review it as the phone is excellently priced at around £150 – £200 sim free at the moment.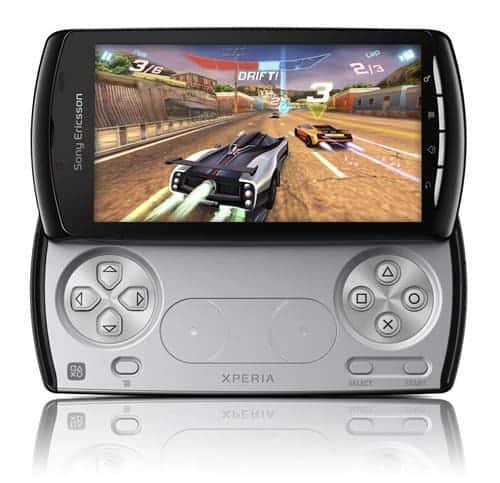 When his was this was released Sony were asking for iPhone-esque prices so for such a big price drop is fantastic for the end user (unless you paid full price in the first place).
The phone itself is a decent size with a 4-inch capacitive multi-touch LCD touch screen with a 480×854 pixel resolution and 16.7 million colours, and a 5.1-megapixel camera recorder with autofocus, flash, image stabilizer and geotagging. It is obviously rather chubby due to the built in controller (119 x 62 x 16mm) and it weighs 175 grams.
It currently runs Gingerbread 2.3.4 and we found it to be very snappy with no obvious lag at all. There is 400MB of internal memory, but an 8GB microSD card is included and this can be expanded up to 32GB. The internal space is an issue if you want to install a lot of games/applications, but with the microSD you have plenty of space for media.
Obviously the major selling point of this phone is the fact it is the "PlayStation Phone" and comes with a slide out controller, and there is no question about it, this is the best way to control games. It is by no means perfect, but comparing it to controlling games via the screen it is infinitely better.
Where the Xperia truely shines, and makes it well worth the investment, in my opinion, is gaming emulation. Sony have released a few games themselves, which have been good, but they are few and far between. However there is a full range of emulators for most old games systems giving you thousands of games to choose from and a phone that can be used to play them properly!
I was also quite surprised with the battery life of the Xperia. I currently use a Galaxy S2 as my main phone, and the battery has been well reviewed, but I have found it hit and miss, however I found the Xperia would often outlast my S2 on daily tasks. Thinking about it, it is not surprising really the S2 has a 1650mAh batter and the Xperia has a 1500mAh batter, but the Xperia has a smaller screen, and a single core processor. It is still nice for your phone to last a good day though!
Overall I found the Sony Ericsson Xperia Play to be a great phone (at its current pricing) and would make a wonderful Christmas present for someone. It is no iPhone, and 3 don't even do it anymore with the only Sony on 3 at the moment being the Sony Xperia arc S.