Oppo has officially announced the official launch date of ColorOS 7 where they have scheduled an event for the 20th of November where they will reveal all the features of the new OS.
The OS will be built on Android 10 and this will be the main reason for users wanting to update.
One of the popular options that should be coming with ColorOS 7 is the dark mode. This can already be enabled on the Realme X2 Pro, but it is experimental and I did notice a few small issues with it.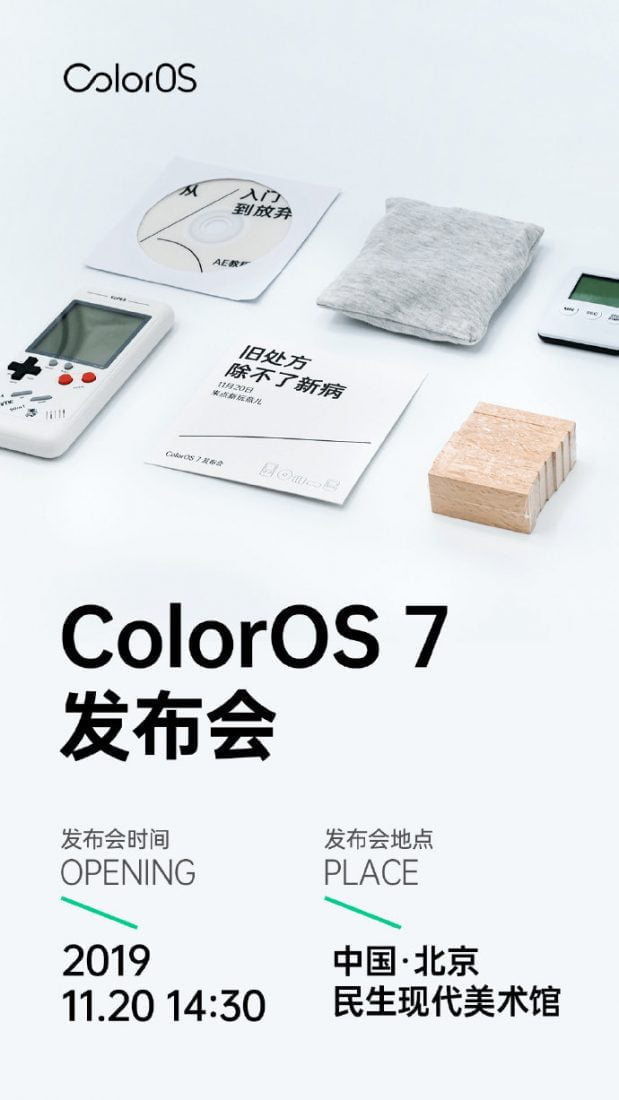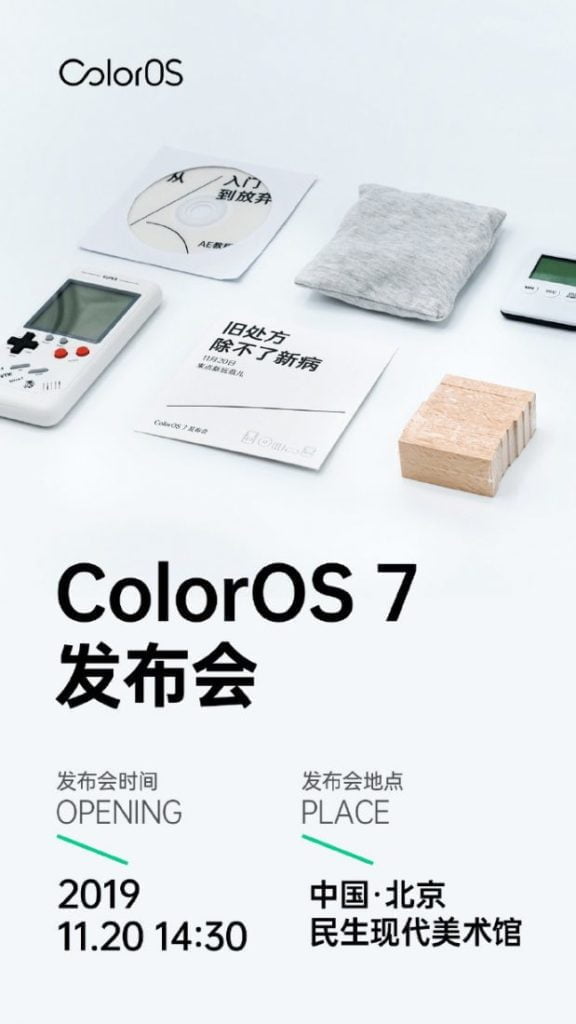 ColorOS is used by both OPPO and Realme however with the ColorOS 7 it has been reported that Realme will be customising it further remove unnecessary features and make it more like stock Android.
OPPO has stated that the Reno 2 would get the ColorOS 7 update in December 2019, followed by the Reno 2F in Q1 2020.
Realme have announced the ColorOS 7 rollout for the phones within China and Indian regions, but no word on Europe yet. I would assume we will follow a similar timeline.
Some sites have stated that the Realme X2 Pro might come with ColorOS 7 out of the box for its launch in India. With this being their flagship device it is quite likely that this will be the first phone to get it.
| Smartphone | China | India |
| --- | --- | --- |
| | | |
| Realme 2 Pro | Not available in the region | Q3 2020 |
| Realme 3 | Not available in the region | Q2 2020 |
| Realme 3 Pro/Realme X Lite | Q1 2020 | Q1 2020 |
| Realme X | Q1 2020 | Q1 2020 |
| Realme 3i | Not available in the region | Q3 2020 |
| Realme 5 | Not available in the region | Q2 2020 |
| Realme 5 Pro/Realme Q | Q1 2020 | Q1 2020 |
| Realme XT | Not available in the region | Q1 2020 |
| Realme X2 | Q2 2020 | To be launched in November 2019 |
| Realme X2 Pro | Q2 2020 | To be launched in November 2019 |