The Keymander 2 Mobile is a similar idea to the various Gamsir peripherals I have reviewed recently. It offers a way to add keyboard and mouse control to your Apple iOS-based devices.
You may wonder why this is needed seeing as they have some compatibility built-in, but the Keymander expands the range of compatible games to over 1000 regardless of the game supporting keyboard/mouse input or not.
Furthermore, this offers compatibility with Stadia and Xbox Game Pass Ultimate. Allowing you to play AAA games just as you would on a desktop.
Setup
Setup is fast and straightforward – simply connect the Keymander Mobile adapter to your iPhone, iPad or Apple TV, sync with the Keymander 2 app and follow the prompts to get into the action and climb the leaderboards.
I was a little confused why the Keymander 2 had a USB-A cable at first, thinking I should plug it directly into my iPad. However, that makes no sense, the Keymander needs to be able to power a mouse/keyboard/controller, so you need to plug it into a normal USB socket for power.
In Use
The Keymander offers two options; you can use it in office mode, allowing you keyboard and mouse control of the iOS in general. While iOS supports this natively, with this, you can use a wired keyboard and mouse.
Then gaming mode will allow you to play most games with keyboard/mouse input.
Office Mode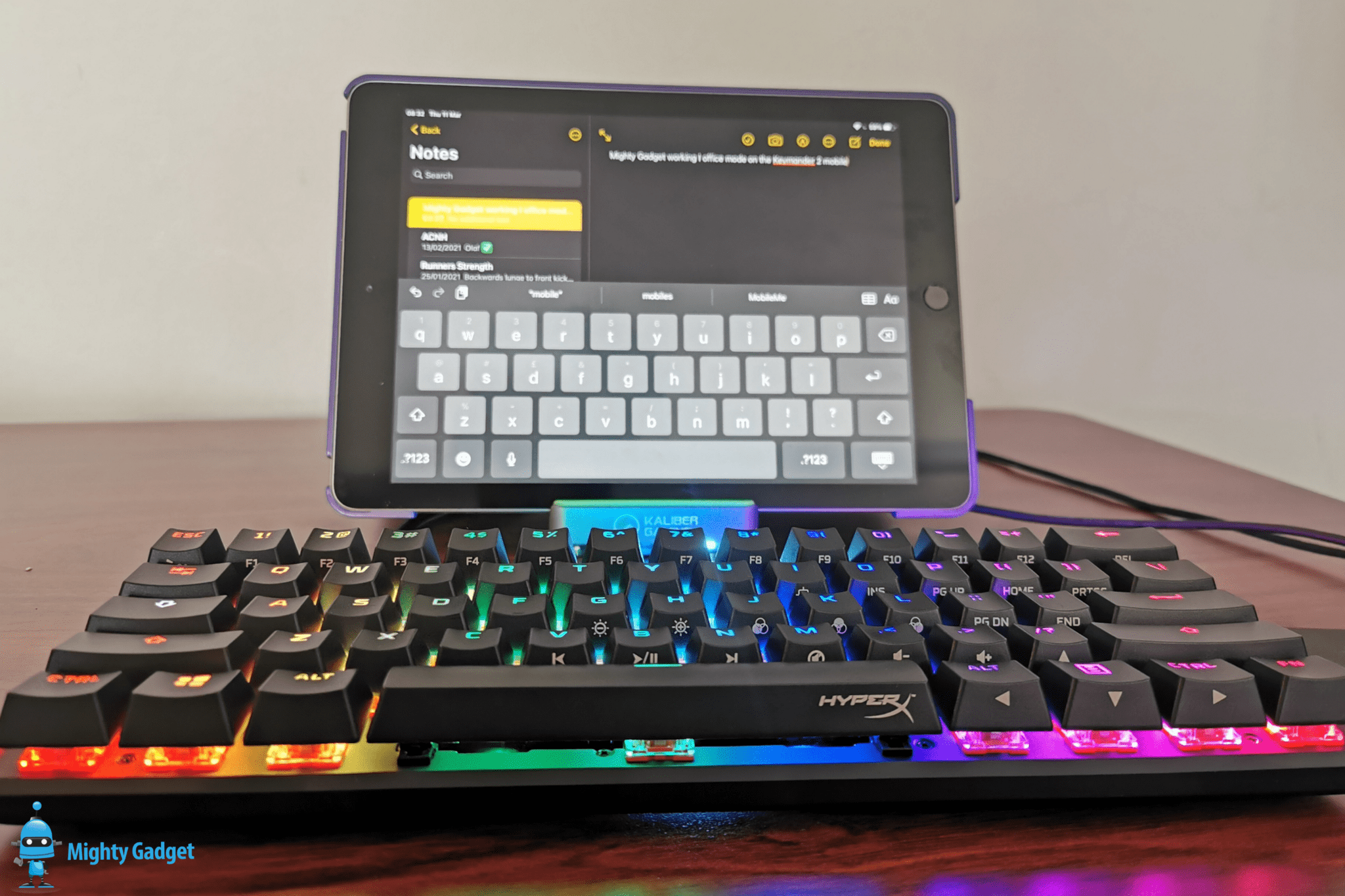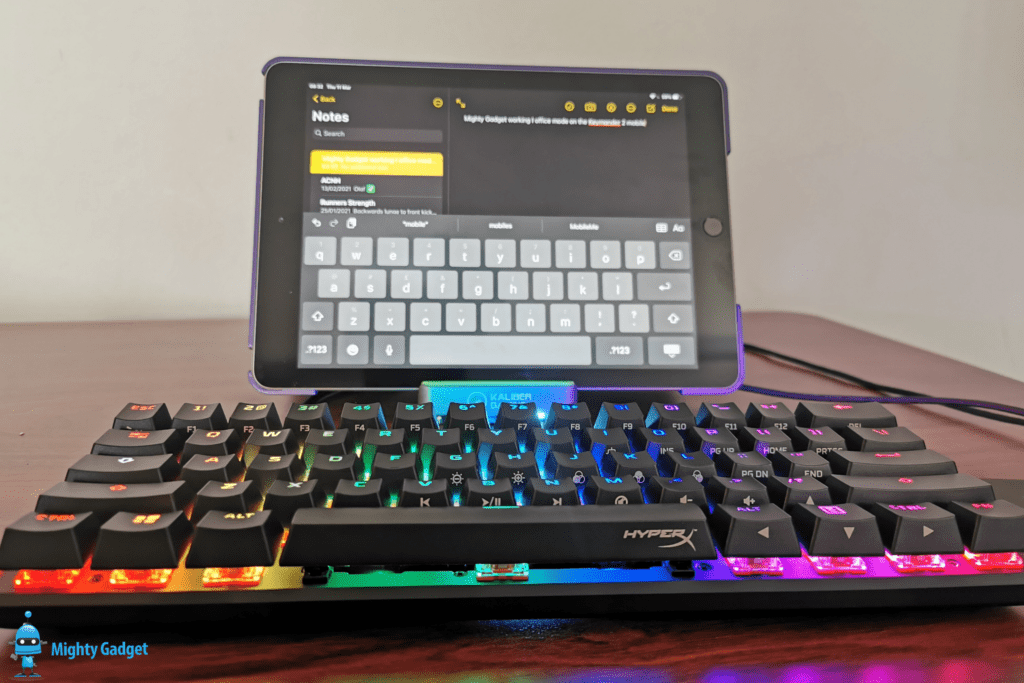 In this mode, you just pair up your phone or tablet directly to the Keymander, and it will give you full keyboard and mouse control.
I used it with a tablet, and it works well. The mouse I used wasn't very responsive at first, so you will definitely need to dial up the sensitivity levels.
The keyboard works well. This then gives you an affordable and usable mobile workstation. While you can obviously get plenty of Bluetooth keyboards, it is just not the same as typing on a decent quality mechanical keyboard.
Gaming Mode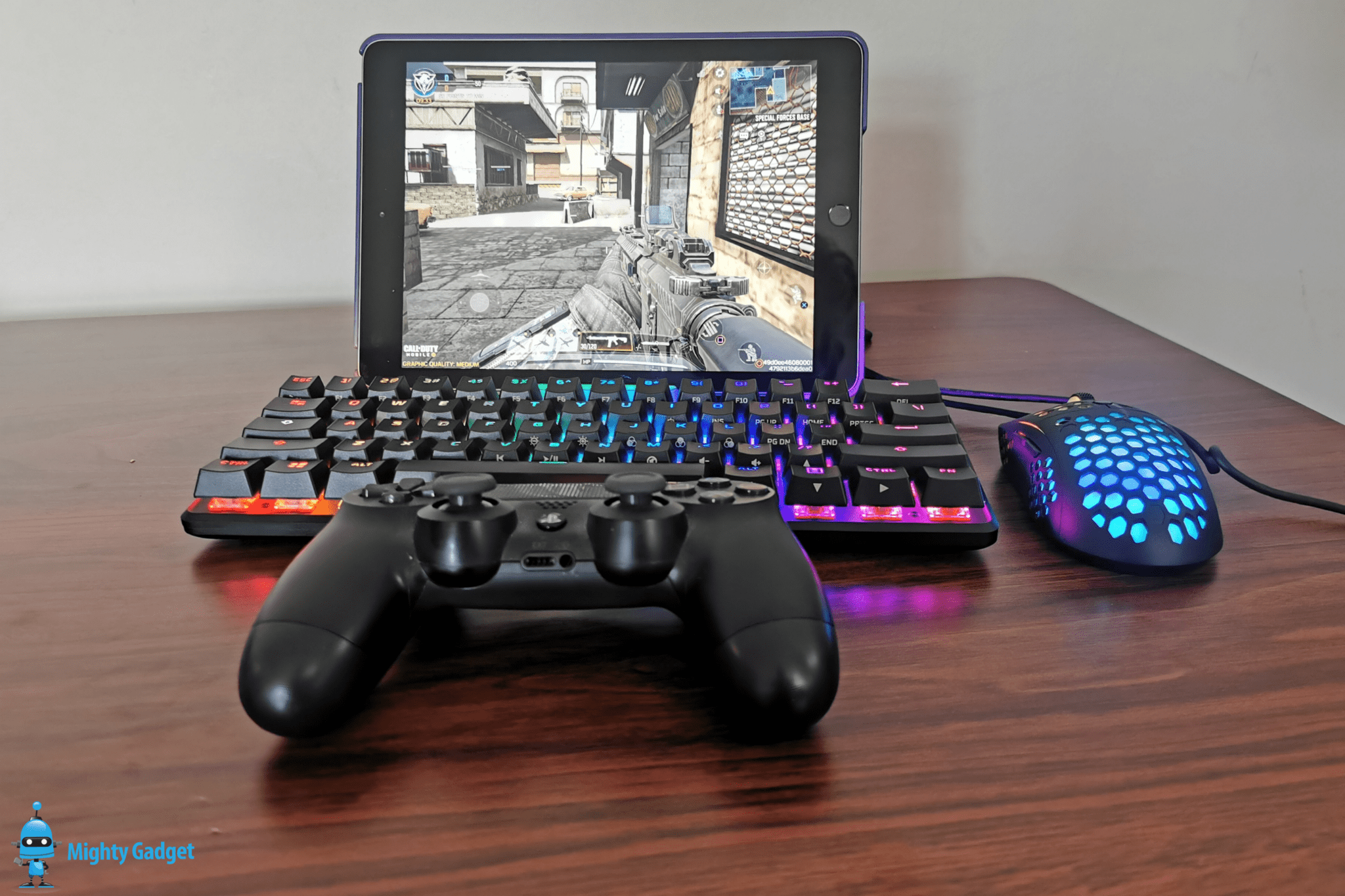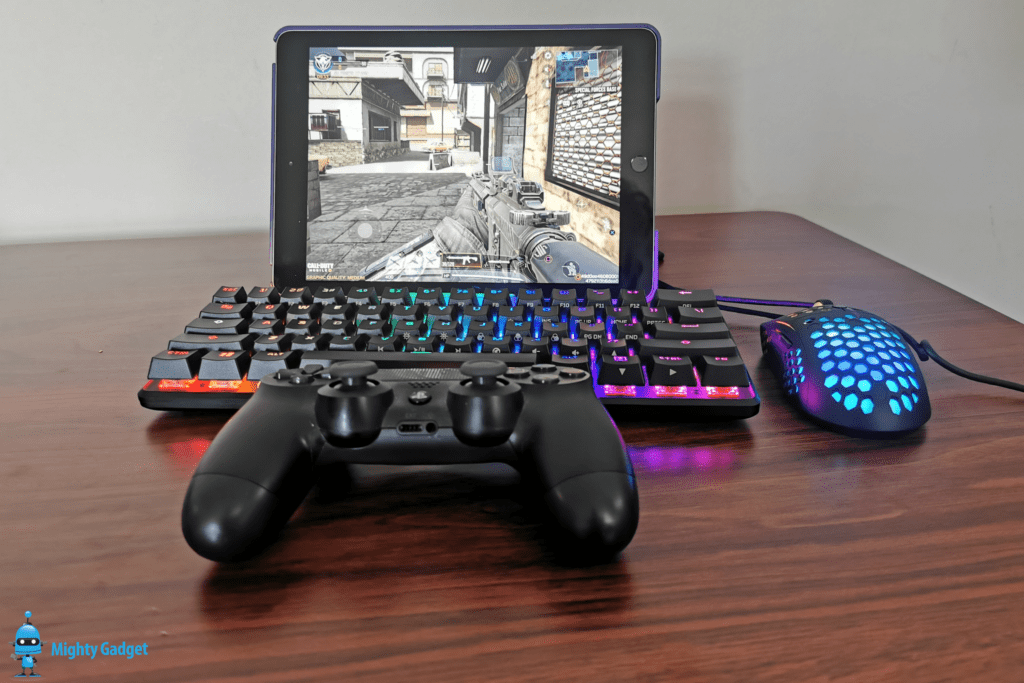 I had a lot of problems getting this to work, which in hindsight appears to be user error more than anything.
I was running the Keymander App on the tablet that I was gaming on. I assumed connecting to the Keymander app on the same device you are using was the correct way, but this does not appear to be the case.
When not connected to the App, I can connect to both the controller and Keymander within the iOS settings which then shows a solid green LED.
With the solid green LED in place, was able to play games using the mouse and keyboard. The default settings had very low mouse sensitivity, even turning it up on the mouse itself didn't help too much, so you will likely need to use the App to adjust things to your liking.
Once everything was tweaked to my liking I did finally manage to start gaming with the keyboard and mouse, and it seemed to work well.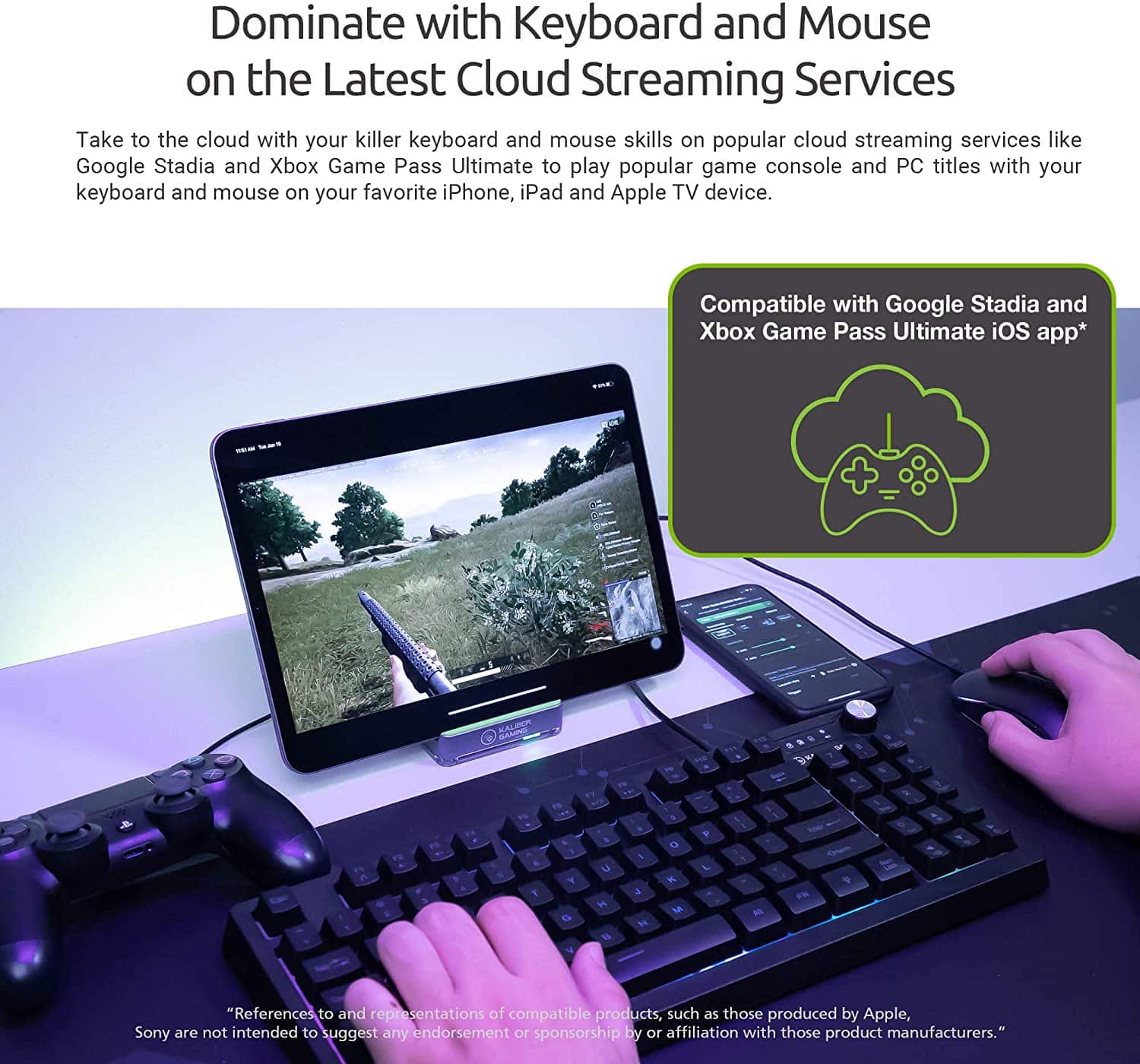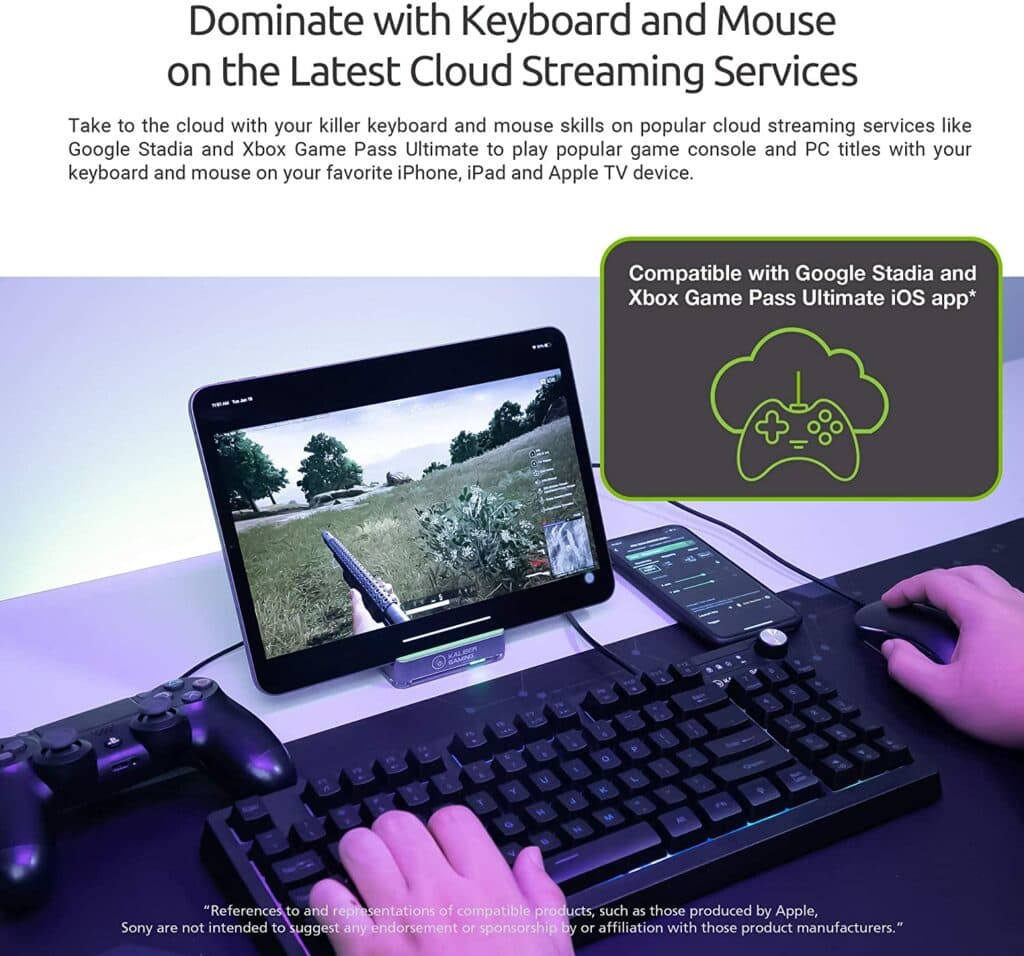 Price and Alternatives
This is priced at $99 direct from iogear.com, and it is also available on Amazon UK for £99.99
While there are a lot of devices on the market that offer keyboard and mouse functionality with consoles, I am not aware of any that offer it for iOS gaming.
iOS does, of course, support the keyboard and mouse, as does Android, but this functionality is not transferred over to gaming.
The most cost-efficient alternative would be gaming on a controller, for example, Call of Duty supports the PS4 DualShock natively.
Overall
The Iogear Keymander 2 Mobile works well, it wasn't the most intuitive of experiences, but once you get things up and running, performance has been good.
There are some ethical dilemmas with enabling keyboard and mouse in some games, but I am more of a single-player / RPG kinda guy, so it is not really an issue in my scenario.
At £100 it is quite pricey too, but with little to no alternative options, this appears to be the best option for keyboard and mouse control on iOS games
Last update on 2022-05-23 / Affiliate links / Images from Amazon Product Advertising API