Google has officially launched their latest Pixel 3 smartphones following weeks of leaks and even hands-on reviews.
Both phones have identical internal but their screen and overall size differ, the increased size of the Pixel 3 XL allows them to squeeze in a 3430mAh battery whereas the smaller model has just 2915mAh.
The screen of the XL is 6.3-inch OLED 2960×1440 (18.5:9) Gorilla Glass 5 while the smaller model is 5.5-inch OLED 2160×1080 (18:9) Gorilla Glass 5. There is a large notch on the 3 XL while the 3 has an older fashioned screen layout.
Both have a Snapdragon 845, 4GB of RAM and 64GB of storage. The cameras, too, are shared, including the dual front-facing shooters.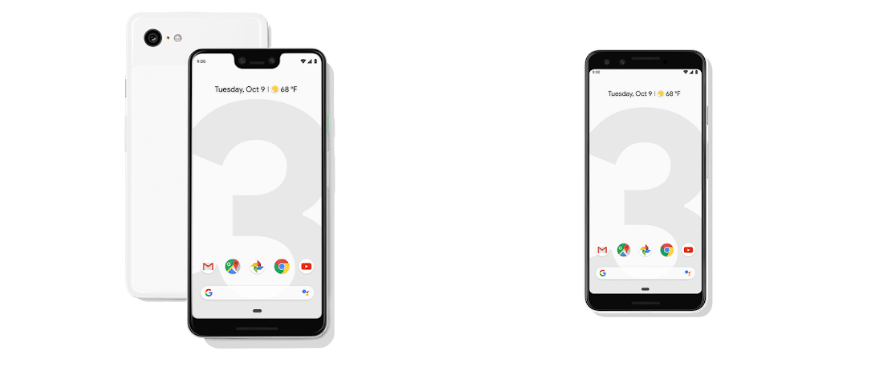 On the rear is a 12.2 MP f/1.8 with optical and electronic image stabilization, video recording at 4K 30FPS, while on the front are dual 8MP cameras, one 97-degree wide-angle (f/2.2) and one standard (f/1.8), video recording at 1080p 30FPS.
Both phones have 18W USB-C PD Qi wireless charging, and they are both IP68 rated.
Both phones will be available in three colors – Clearly White, Just Black, and Not Pink. According to the Project Fi website, pricing starts at $799 for the smaller Pixel, and $899 for the Pixel XL.
At the moment there is no sim free pricing for the UK, but Vodafone will be offering the Pixel 3 for £58 per month (£49 upfront cost) on a 16GB Red Entertainment plan, while the Google Pixel 3 XL is available on a 16GB Red Entertainment plan from £62 per month (£49 upfront cost).
Pixel Slate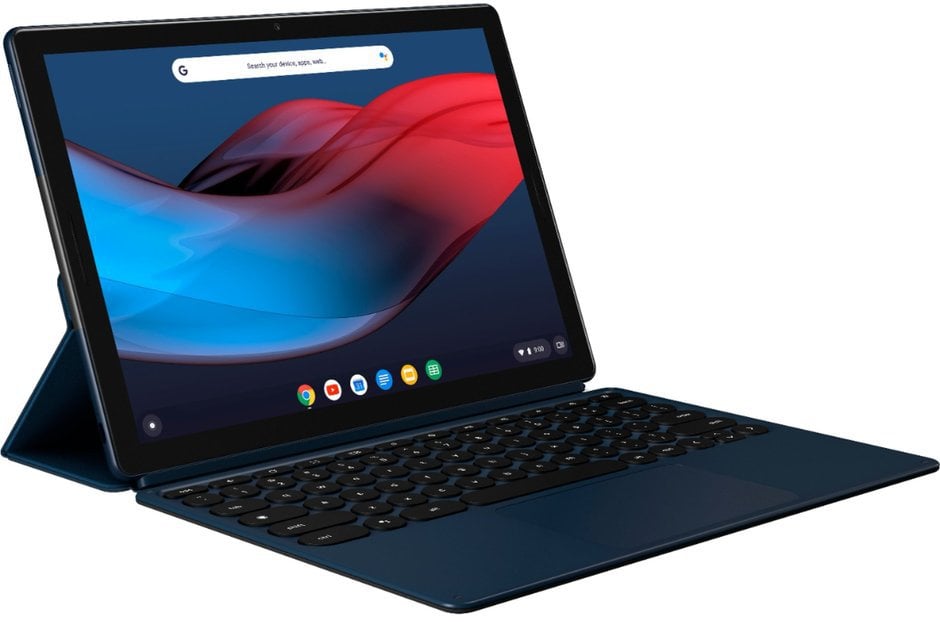 The Pixel Slate brings Chrome OS to a tablet on a device with a 12.3-inch display and 8MP front and rear cameras. It has dual speakers on the front of the device, no headphone jack, a built-in Titan Security chip, and a fingerprint reader at the top for fast unlock. It also comes with a Bluetooth Pixel Slate Keyboard with rounded keys and backlighting.
There will be a range of specifications available with options going up to a Core i7 paired with 16GB of RAM and 256GB of storage.
The Pixel Slate will go on sale later this year starting at $599 with a Celeron processor, but it'll run up to $1,599 and higher for better specced options. The keyboard will be sold separately for $199, while the pen will remain at $99. .
Google Home Hub
Google has gone in with a highly competitive price for its smart display that competes with the Echo Show. The Home Hub will start at $149 when it goes on sale later this year and give users a free offer of six months of YouTube Premium, Google's music and video streaming service.
One major drawback over competing options is that Google Home Hub doesn't include a camera on its Home Hub device. This is designed to give ease of mind