During the Mate 20 announcement, Huawei also announced the new Watch GT and I found it almost as exciting as the phone release. As much as I love my Garmin Fenix 5 it cost me £350, and the plus models are about £600 and while they are technically smartwatches, they lack a lot of smartwatch features. The problem with smartwatches is the shocking battery life and poor sports tracking performance.
The Watch GT claims to eliminate the battery performance and even besting Garmin with a 14-day battery and 22 hour GPS battery while offering some excellent fitness tracking features and coming in at a highly competitive price of just €199/$230/£174. That's half the price of the Fenix 5, or nearly a quarter of the 5Plus while offering most of the functionality casual fitness enthusiasts need.
The Watch GT has a thin and light smartwatch with a full-colour display, which is slimmer than both the Apple Watch S4 and the Fenix5 Plus. The display is 1.39-inch AMOLED and is touchscreen (unlike Garmin)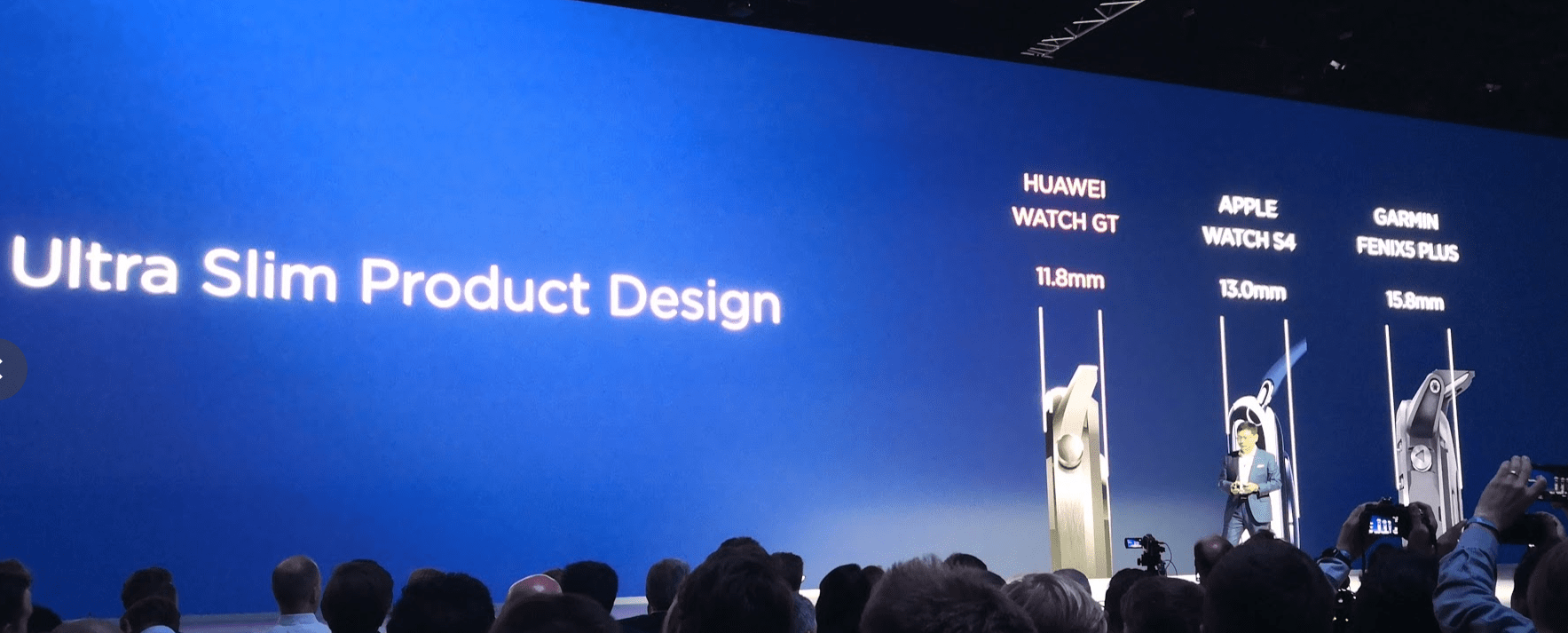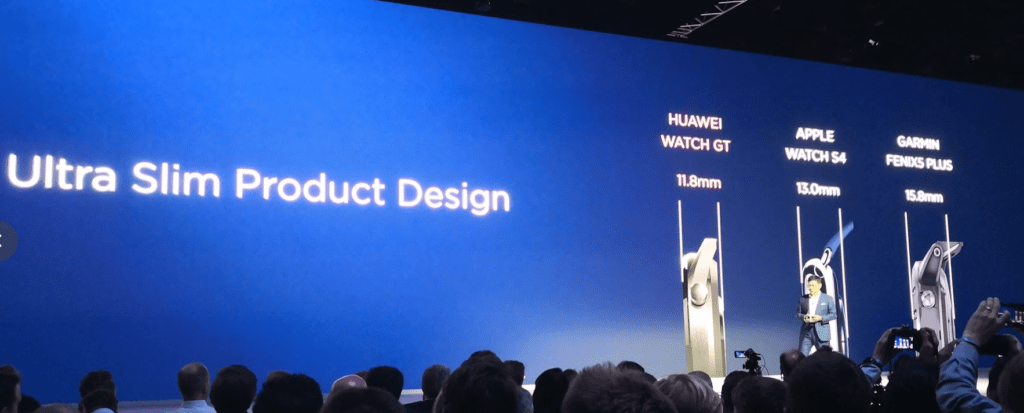 Fitness Features
It comes with GPS onboard, and there's a heart rate tracker on the rear, obviously, one of the issues is heart rate accuracy but as I have found in most of my reviews, wrist-based is always poor.
The Huawei website claims:
HUAWEI TruSeen 3.0 heart rate monitoring technology provides a more efficient and accurate real-time personal measurement of your heart rate by using a self-learning algorithm and innovative sensors.
GPS accuracy is also a concern with this watches, but it looks like Huawei also have us covered here stating:
Modern GPS supports 3 Satellite Positioning Systems (GPS, GLONASS, GALILEO) worldwide to offer more accurate, faster and precise positioning.

There is also a barometer and compass built in which will further assist the fitness tracking features. Some lower end running watches can omit the barometer so it is good to see this year.


The watch has 50m water resistance so it will be suitable for swimming and triathlons, there are swimming tracking features such as stroke rate too.

Coaching features built into it, including advanced running courses to assist you in real-time while also providing guidance training and giving time-movement effect feedback.
TruSleep 2.0 identifies common sleep-related issues and provides more than 200 potential suggestions to help you sleep better.


LiteOS operating system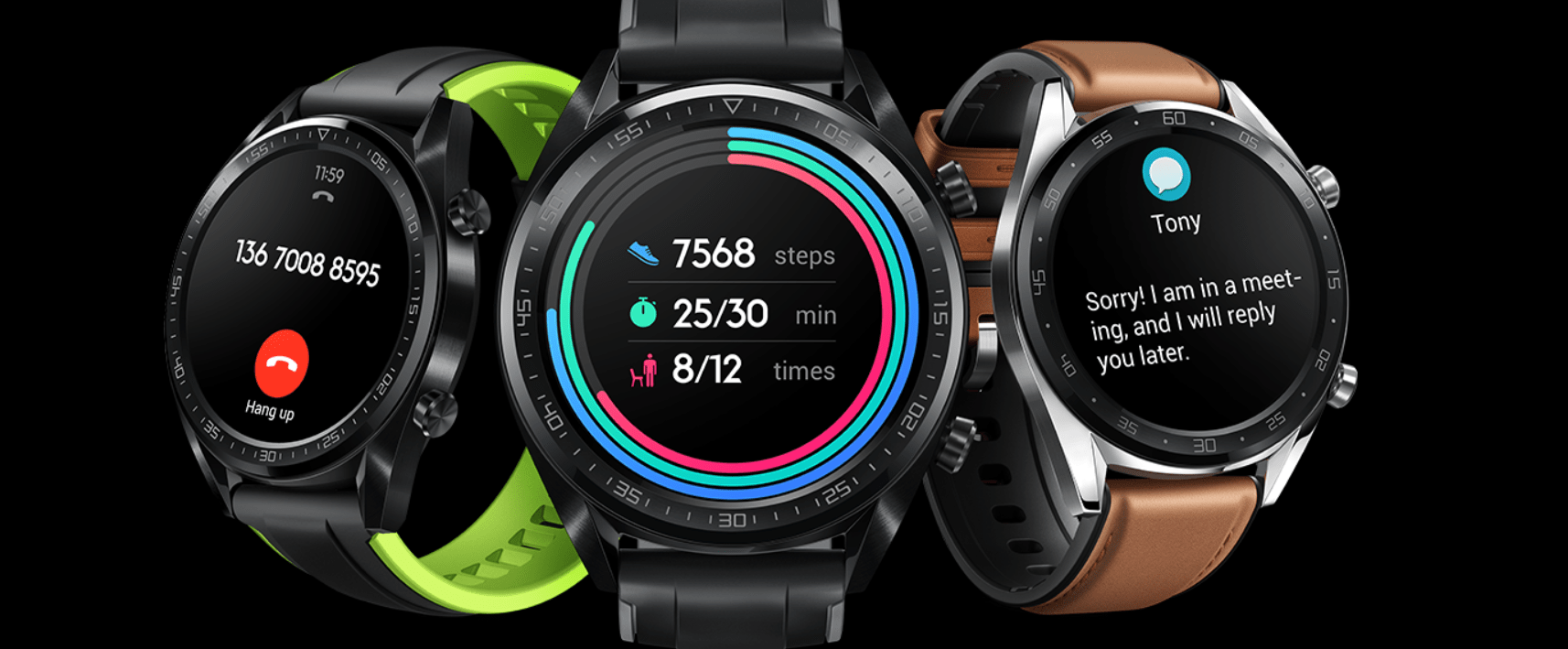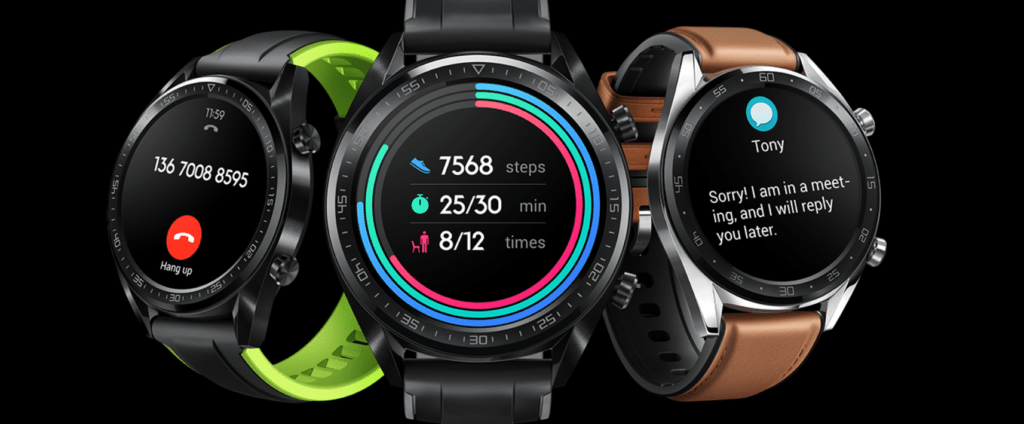 It isn't the perfect smartwatch though, Huawei has adopted an approach similar to Garmin where they use their own OS that is very slimmed down, this, therefore, helps them achieve this superior battery life.
LiteOS doesn't allow you to install apps and one major omission appears to be the ability to store or stream music. This is a feature that is popular with both the Apple Watch and Fenix 5Plus range.
There is no word on tap to pay either, a feature that exists on both the competitors.
In theory, Huawei may introduce music at a later date, they could push this as a software update, but the watch lacks an NFC chip so there will never be any payments.
Overall, this could be a superb watch, it is well priced and has plenty of features. The LiteOS limitations are a concern but that will require a full review before I can decide how good it is. The Huawei Watch GT  should be available for pre-order soon.