All the networking companies were jumping on board the Wi-Fi 6 / 802.11ax bandwagon at IFA. With the iPhone 11 featuring the new networking standard, we may start to see it going mainstream over the next 12 months.
At the moment things are pricey, the perfect example being the new Netgear Orbi WiFi 6 Tri-band Mesh System (RBK852) which will set you back £250.
TP-Link Archer AX50
TP-Link has announced the Archer AX50 which supports Wi-Fi 6 (802.11ax), and it can push 2402 Mbps on the 5GHz band and 574 Mbps on 2.4 GHz. It does this on an Intel Wi-Fi 6 Gig+ chip and can utilize a 160 MHz channel and 1024-QAM to achieve the 2402 Mbps on a 2×2:2 MIMO antenna design.
They have not released details on the pricing but it features the Intel (Lantiq) GRX350 dual-core chip which is used on one of Netgear's more affordable offerings the RAX40. The Archer AX50 halves the RAM and Flash compared to the Netgear, and their pricing tends to be more favourable anyway, so it should come in at or lower than this price.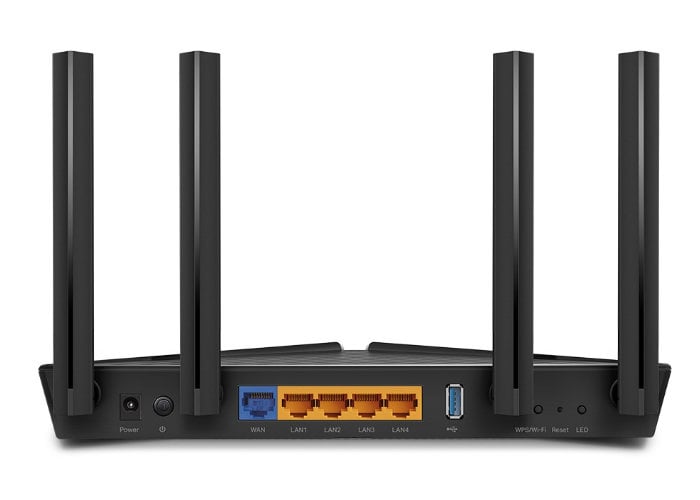 PCIe adapter TX3000E 
If you don't have a fancy new X570 motherboard with built-in Wi-Fi 6, then a PCIe adaptor is the easiest way to get it. I can't be sure, but I think this is the first adaptor announced. I have already reviewed the Killer Wi-Fi 6 AX1650 module and the Intel AX200 module which are perfect for a laptop upgrade. This adaptor is based on the Intel AX200 module, and with the inclusion of two external antennas, you should get the best signal possible.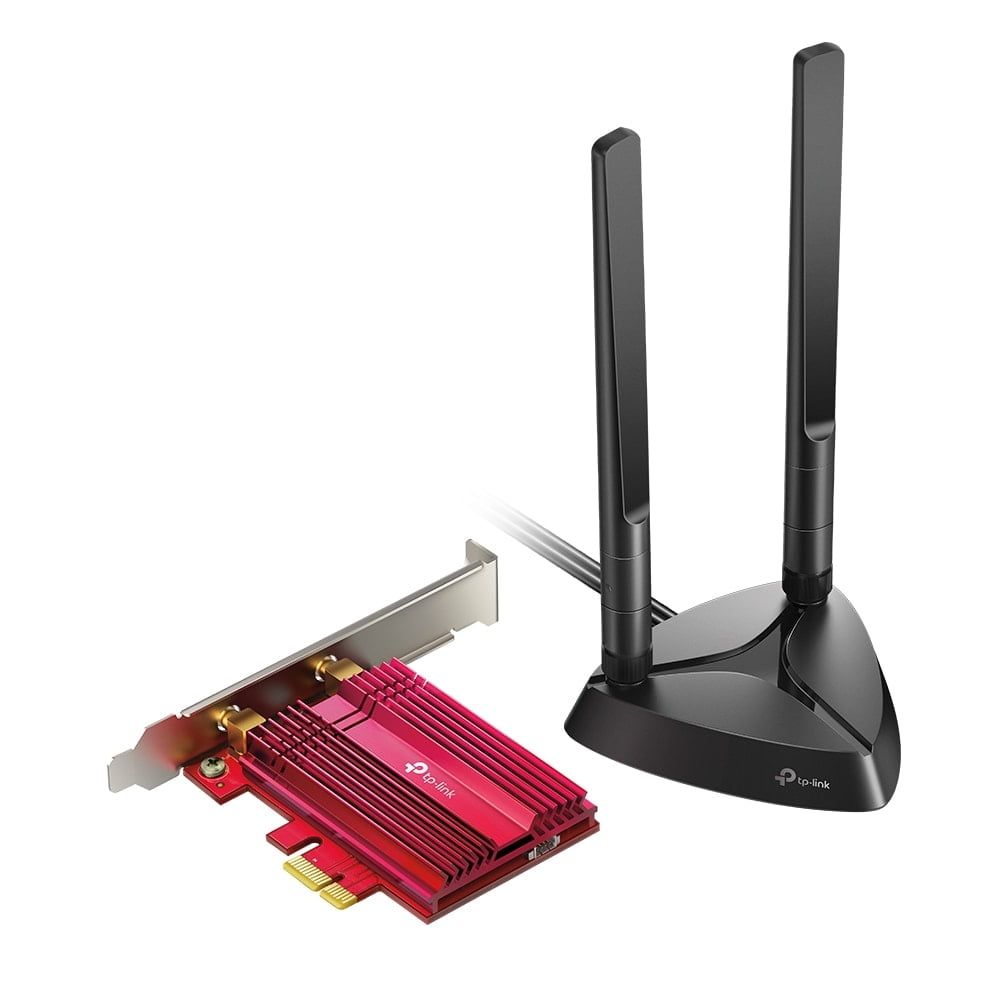 WLAN repeater RE505X 
Despite the significantly superior range of Wi-Fi 6, due to their structure, some homes may still suffer with WiFi dead zones. To combat these issues, TP-Link has developed a low-cost repeater, RE505X, to boost the existing signal into hard to reach areas. It transmits the recorded signal at an unparalleled speed of up to 1.5 Gbit / s. For subsequent retrofitting, the RE505X is compatible with TP-Link OneMesh products, so if the requirements change, there is nothing standing in the way of subsequent expansion as a mesh system.