I love Netgear, I love Mesh Wi-Fi, and I love Wi-Fi 6. So I have been quite excited about the new RBK852 WiFi 6 Tri-band Mesh System from Netgear, however, you should expect some sticker shock.
If you thought WiFi 6 routers were expensive then the RBK852 is going to make your toes curl. Early adopters wanting the best of the best, are going to have to layout almost £750, and I think that is only for a two-satellite system (I need confirmation on this).
No doubt it is going to be a hard sell for your average consumer, but this is brand new tech, and doesn't quite have the mainstream appeal or financial backing of other new expensive technologies such as 5G. So for the niche few who want the best system possible in a large home, this is it.
To be fair, the RBK50, Netgear current best mesh WiFi system was expensive at launch, while not cheap now, the price is a more palatable £277.50, so this high price will drop in coming months or so.
It terms of features, its a bit like the current RBK50, but with WiFi 6, obviously.
Or to be more specific it has 4×4 radios on both 2.4Ghz and 5Ghz fronthaul, as well as a 5Ghz backhaul. There is no upper limit speeds listed in the press release, but expect multi-gig performance, this will be helped with a 2.5 Gbps WAN port and using link aggregation to combine two ports together.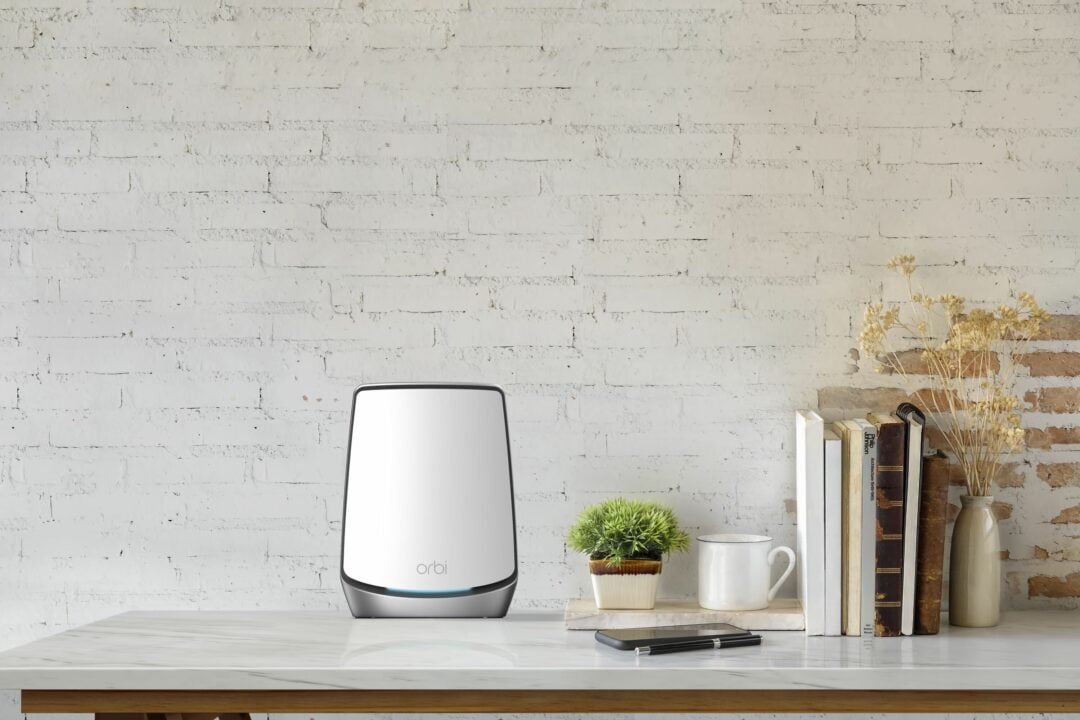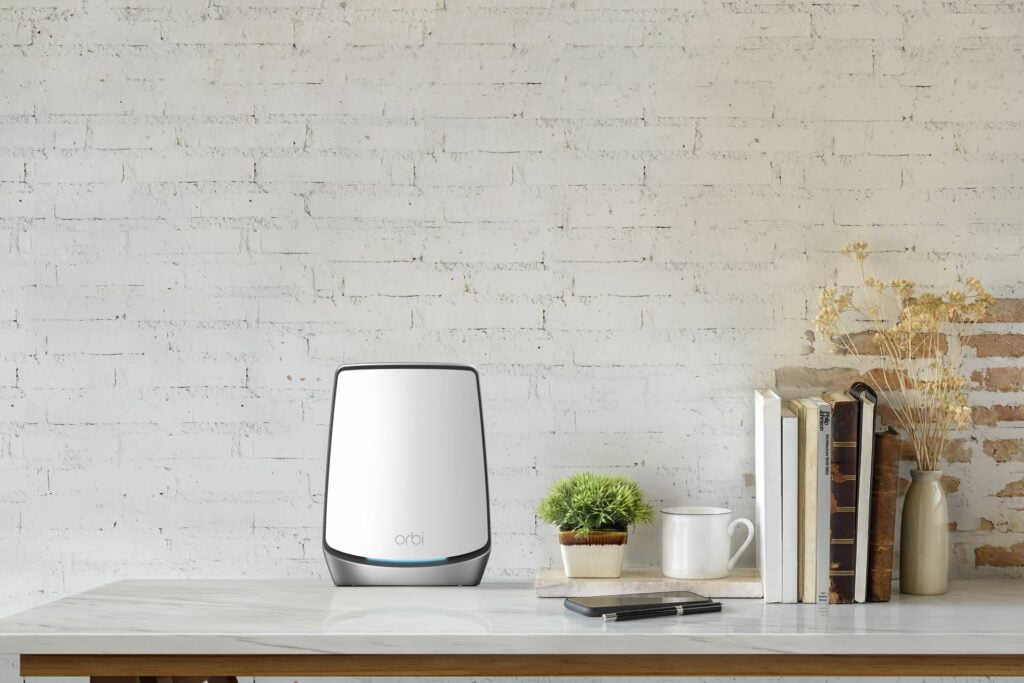 Full Press Release
This next generation Orbi Mesh WiFi System is designed for the connected world of today and the future. Households now have a multitude of always-on and always-connected smart home devices many of which are running high-bandwidth applications like streaming 4K/8K Ultimate HD connections across multiple screens. The Orbi WiFi 6 mesh system has the capacity to support the traffic generated by the multitude of connected devices that are in the home today and for years to come. Similar to the difference experienced between driving on a congested four-lane highway compared to that of a sixteen-lane superhighway, WiFi 6 provides more streams so there is an increased capacity for more traffic ensuring that the fastest high-speed WiFi connected devices are not stalled by the slower ones.
"NETGEAR is pleased to be the first to bring to market the next generation mesh system capable of bringing multi-gigabit internet speeds to every corner of your home solving the need for greater speed, coverage and connection capacity," said David Henry, senior vice president of Connected Home Products for NETGEAR. "We are building multi-gigabit highways to the internet. NETGEAR launched our first Orbi Whole Home WiFi Mesh System in 2016 and introduced the world to the power of our patented tri-band mesh WiFi with a dedicated backhaul. Now in an era where there are more devices than ever competing for bandwidth, home WiFi networks are grinding to a halt. Only Orbi WiFi 6, with four times the network capacity of WiFi 5 (802.11ac) can solve this problem."
This exciting new addition to the NETGEAR family of mesh WiFi products will set a new bar for performance and capacity to meet the increasing bandwidth demands of our customers. NETGEAR already has the industry's most complete WiFi 6 router portfolio and we are now happy to offer the industry's best performing WiFi 6 mesh solution. There is no end in sight for the number of connected consumer devices being introduced to the market and each of these new products are only as powerful as their connection to the content and data sources that feed their intelligence. Orbi WiFi 6 delivers on the demands of the always-on, always-connected gigabit home.
With the current demand for more bandwidth, NETGEAR sees growth in internet speeds from service providers where gigabit speeds have become available nearly everywhere. Orbi WiFi 6 scales to provide these gigabit internet services to multi-gigabit through the use of a 2.5 Gbps WAN port or using link aggregation to combine two ports together.
Orbi™ WiFi 6 uses NETGEAR's patented tri-band mesh technology with a patented dedicated backhaul to provide the ultimate smart home experience with seamless roaming. With 4×4 radios on both 2.4Ghz and 5Ghz fronthaul, as well as a 5Ghz backhaul, Orbi WiFi 6 is designed to cover any home with a host of connected devices. This latest generation WiFi technology is faster than ever before and will support your devices' connections for years to come, with four times increased capacity for connections as compared to a WiFi 5 (802.11ac) system.
Along with the enhanced networks speed and increased capacity, WiFi 6 also introduces efficiency and improved battery life for your mobile devices.
Availability:
Orbi WiFi 6 Tri-band Mesh System (RBK852) will be available in the coming month for a suggested retail price of £749 for the router and satellite system.