Whether you are a PC gamer, console gamer or part of the hybrid master race it has been an excellent year for gaming. The Switch has arrived and been an enormous success; both the PS4 and Xbox have been updated to new powerful versions allowing for 4K content.
Then there has been an arms race with the PC market with AMD and Intel throwing punches at each other. AMD started it with the launch of the phenomenal Ryzen CPUs with Intel retaliating with their new 6-core based Coffee Lake based CPUs.
Not to mention the high-end enthusiast market which has seen the core count jump for the ludicrously priced 10-core Intel i7 6950X last year, to the almost bargain priced 16-core AMD Threadripper 1950X and lastly the once again insane priced 18-core Intel i9 7980XE.
I have put a round up of some of the best picks of this year that would make an excellent gift for Christmas, or just a great gift for yourself in the new year.
PC Gaming
As mentioned this year has been a corker for PC gaming hardware, the Ryzen platform has shaken things up, and it has only been let down by the astronomical prices of DDR4.
AMD Ryzen 5 1600
My CPU choice this year has to be the R5 1600 – Intel may technically be better at gaming, and everyone loves the budget 8-core R7 1700 – but this is the best choice for the masses. The price is around £180, and you get a surprisingly good and quite cooler with it, making it a better buy than the X versions with almost no performance loss (once overclocked).
Asus Prime B350-PLUS
The B350 compliments the budget-friendly Ryzen CPUs being an affordable chipset offering good overclocking features. For most people, the only difference is that you can't run SLI on these boards, and unless you are a serious enthusiast, you won't be using SLI. I went with the Strix version, only to be slightly disappointed due to software issues. The Prime may likely suffer issues with AI Suite as I did, but at least you are picking up a motherboard for well under £100 from arguably the best manufacturer on the market.
Regarding the other components, I would say the choice is subjective and dependant on budget. I personally have the GTX 1070 which has been great, but it is more expensive now than when I bought it a year ago. Don't get me started with RAM; prices are up nearly 2-fold this year alone, only Bitcoin is inflating faster than this. Check out CEX for some used RAM, I managed to grab Corsair LPX 16GB 2400MHz for £90, and it works fine.
Peripherals
This section is probably best for gifts unless you are being particularly generous and buying a console – or even a full PC build.
Logitech G703 Wireless Gaming Mouse
Nearly £100 is quite expensive for a mouse, but this is probably the most affordable wireless gaming mice on the market, and it performs brilliantly. You can use it in wired mode too, so you never have to worry about running out of battery during gaming sessions.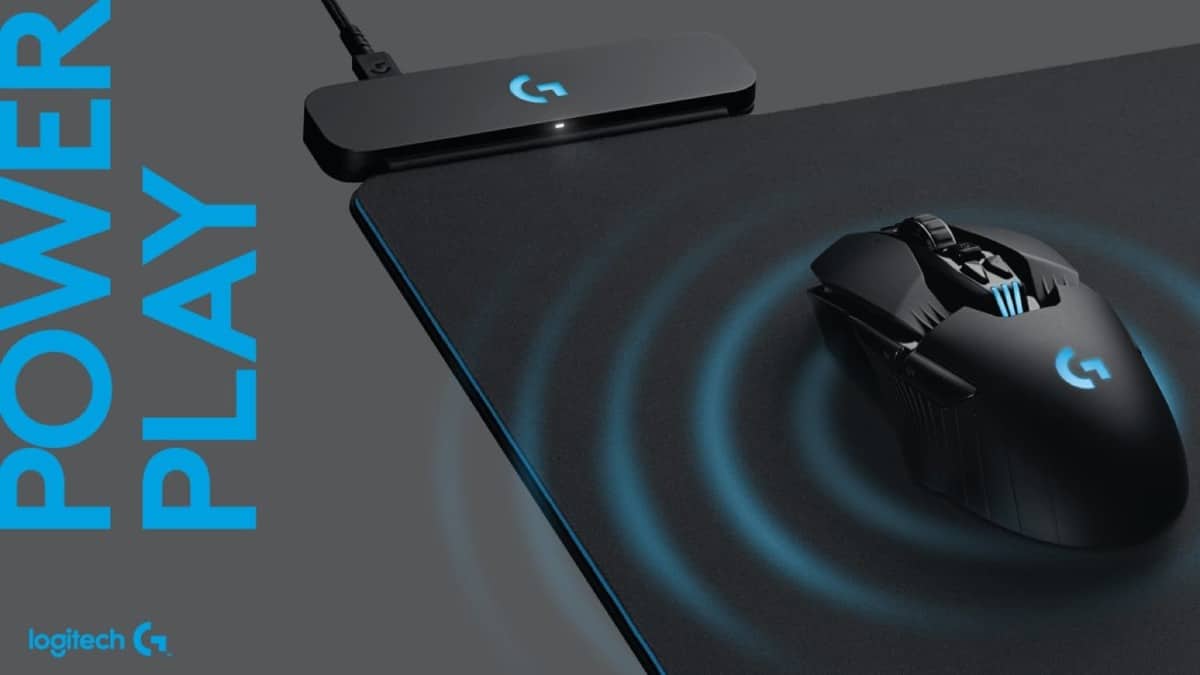 Logitech G PowerPlay Wireless Charging System
I had slightly mixed feelings about this when I reviewed it. It is great and works as advertised, but it felt a bit unnecessary, however, after returning it I continued to use the G703 for a while and realised I ended up being too lazy to plug and unplug the charging cable when needed. So I just used it as a wired mouse. With the PowerPlay this would never have been an issue, so while it is an expensive luxury, it is fantastic.
AUKEY KM-G3 Mechanical Gaming Keyboard
You don't have to spend hundreds on good quality gaming peripherals, for the average gamer, you won't notice the difference between generic blue mechanical keys and Cherry MX keys. The KM-G3 is a great option and includes full customisable RGB which has become overly popular the past couple of years. You can save a few quid and get the none RGB version too.
Dell S2716DG 27″ Nvidia G Sync 144Hz QHD Monitor
I have not actually reviewed this monitor, but going back through my reviews and looking at current options, this seems to be the best bet. Priced at around £570 it is not really Christmas present material for most people, but the 27" form factor with 2560×1440 resolution is the sweet spot for gaming. This is only a TN panel though which some people don't like, if you want IPS then you will need to stretch your budget a little, with the AOC 27″ AGON AG271QG G-Sync 165Hz Gaming Monitor being a great option.
AOC Q2778VQE 2560×1440 27 inch
If you can live without the ultra-fast refresh rate and/or don't have the money to buy one, then the AOC Q2778VQE is a great option. So much so I bought one for myself. At £210 this is an absolute bargain, and perfectly fine for single player gaming, or just web browsing/office work.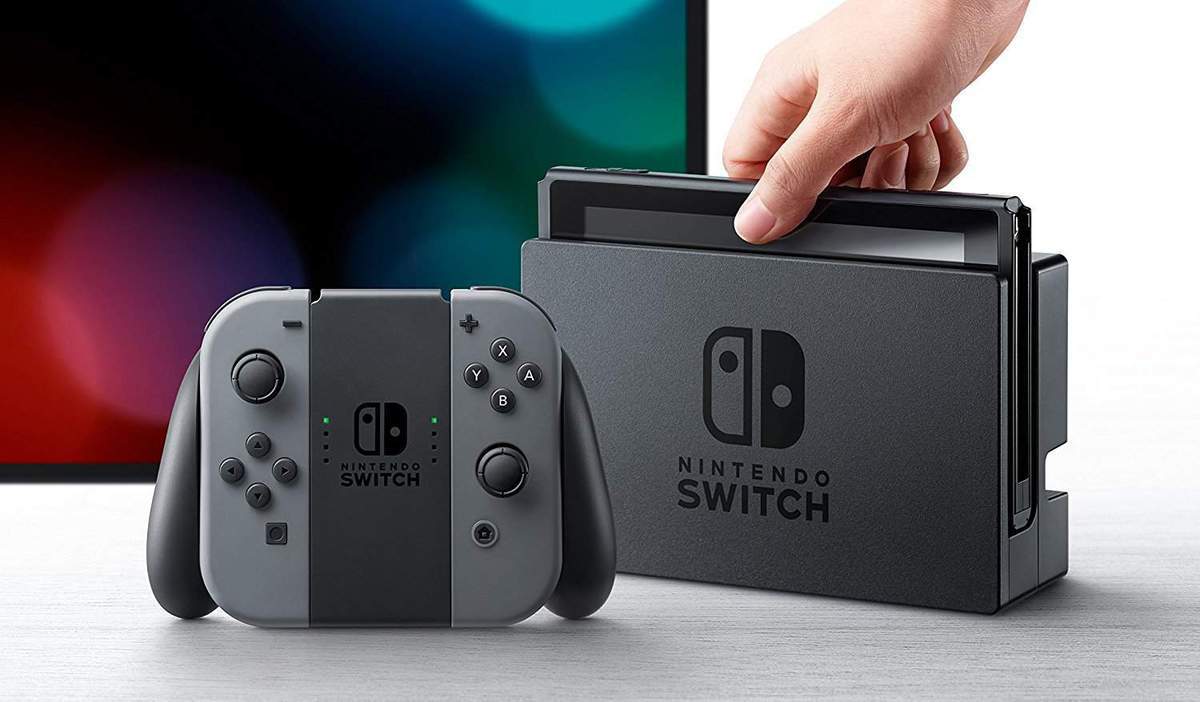 Consoles
Nintendo Switch
This would be my choice of the year, I have no issues with the Xbox or PS4 they are great consoles, but I am a PC gamer and can game at 4K already while having a vast selection of games. The Switch, on the other hand, offers the usual Nintendo exclusives, all of which seem to be getting great reviews, such as Zelda: Breath of the Wild and Super Mario Odyssey.
The console itself has already outsold the Wii U, selling 10 million devices in 9 months, so this isn't going to fizzle out and die as the Wii U did.
There are obviously hundreds of other great products worth mentioning, especially the new Xbox One X and PS4 Pro, but if I listed all the things I love, want, or would recommend then this would be a novel.
Whatever you choose I hope you have a great Christmas with your new gaming gear!