Considering the price of DDR4 RAM I don't think there is a huge demand for 32GB modules but I thought ZADAK's new 32GB double height UDIMM RAM was interesting enough to post about.
Currently when you buy RAM the sticks cap out at 16GB for consumer boards, allowing Ryzen and Socket 1151 boards with 4 slots to achieve 64GB total. Not that many people need or can afford this much.
In the business world, things go much higher and EEC RAM goes all the way up to 256GB, though a single 128GB Hynix stick costs £1700!
Samsung is the first company to introduced 32 GB consumer-grade non-ECC DDR4 UDIMMs and SO-DIMMs. Samsung's modules are based on the company's 16 Gb DDR4 chips and are available to select customers only.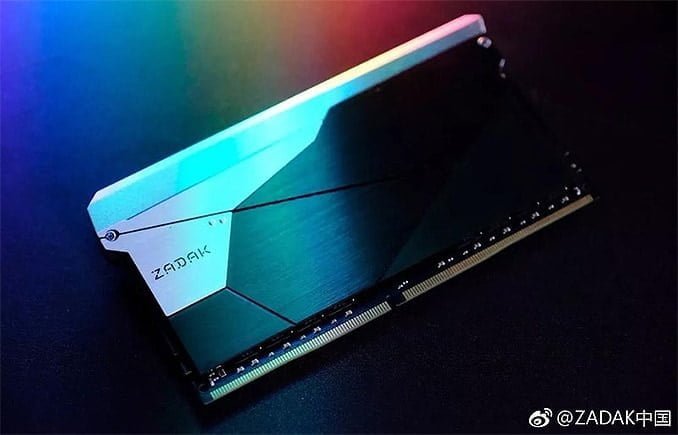 However, memory manufacturer ZADAK has overcome the requirement to use Samsung memory simply be doubling the height of the sticks to fit twice as many modules on there. Simple solutions are sometimes the best after all.
The new Shield DC Aura2 RGB-branded 32 GB comes in both UDIMM and SO-DIMM. he modules are rated at DDR4-3200 MT/s and are outfitted with large aluminium heat spreaders featuring RGB lightbars.
Exact specifics on how they have managed to enable systems to work with the modules stabley is unknown at the time, but as long as it works who cares?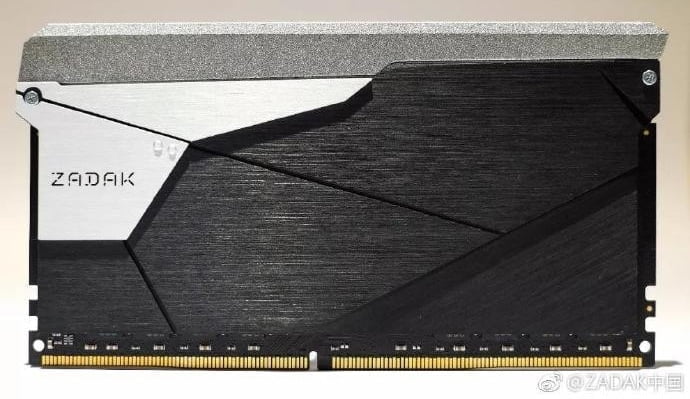 While these look very impressive, and no doubt come with an eye-watering price tag there are some major caveats. Mainstream client CPUs only officially support up to 64 GB of memory and most motherboards come with 4 slots, so the double capacity sticks are largely moot for most people, though I would love a chance to see what happens when you try 4 sticks on a mainstream CPU (probably nothing at all). Secondly, with large air coolers such as the Dark Rock Pro 3, there is normally limited clearance in the first place, memory with large heat spreaders already block the  Dark Rock so double heigh wouldn't work. AIO coolers such as the Thermaltake 360mm Floe Riing would be fine.
If you are a small form factor enthusiast then these modules would be a good choice for mini ITX motherboards, but that limits their appeal to a very niche audience.