Yobola Bluetooth Headphones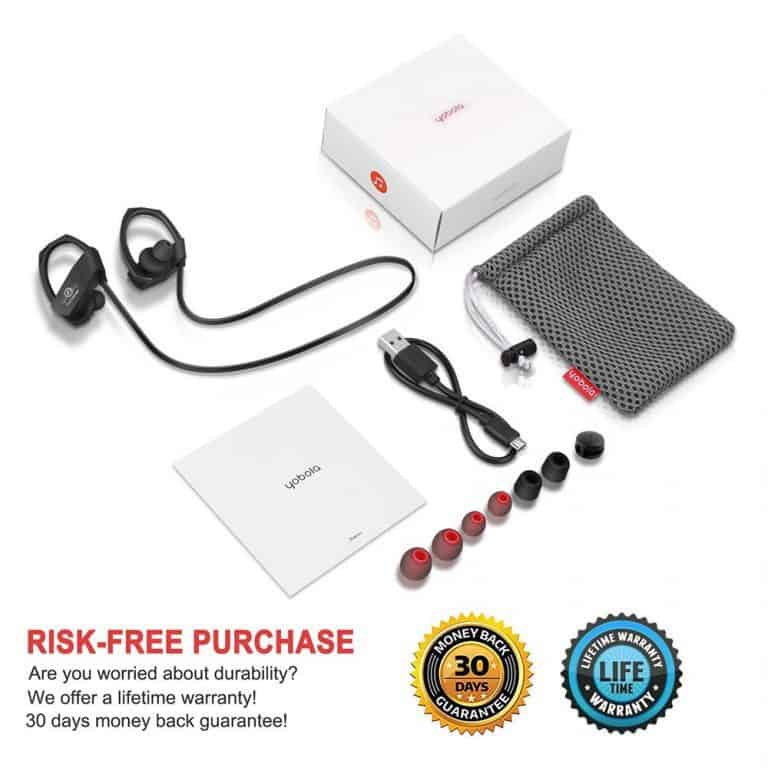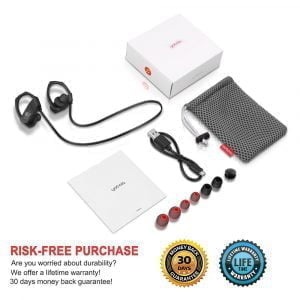 Product Name: Yobola Bluetooth Headphones
Offer price: 15.99
Currency: GBP
Availability: InStock
Price -

90%

Sound -

80%

Durability -

70%
I personally use headphones for a couple of hours a day, primarily at the gym. The problem here is that I sweat a lot, and I am just generally a bit clumsy. Wired headphones always snag and break. Any headphone with electronics like controls always dies eventually. Wireless ones inevitably get lost or put through the wash. So as much as I love my Bose SoundSport headphones, I like to use cheaper models too.
Yobola is one of the many affordable brands selling Bluetooth headphones on Amazon. Priced at just £15.99, these are affordable enough that I am not overly concerned about their longevity, though I would hope for 4+ months use out of them at least. Though with Amazon's excellent customer service, if they break you should always be able to get them replaced.

This pair uses a design I am quite fond of, all the electronics are contained in the earpieces, and they are anchored onto your ears with a plastic hoop. Personally, I find this style very comfortable; the loops help keep the weight from pulling down on your ear and reduce them dropping out, especially during exercise. If they do fall out of your ear canal, they always remain on your ear, so much less faffing around.
Set-up, as usual, was quite simple. I switched them on, and they connected immediately. That being said some other brands I have had issues with connecting, so it is nice that these connected first try.
As with a lot of these cheap Amazon brands, the sound quality is very impressive for the price. There is a good level of bass, which perhaps is slightly over dominant for some, but for me, during exercise, it is preferred. The highs and mids are muddied somewhat by the over dominant bass, but not annoyingly so. During heavier rock and metal tracks, the mids and highs don't get too harsh, and there isn't any noticeable distortion at reasonable sound levels.
These are advertised explicitly as sweatproof earphones for running, and it is too early to tell if this statement is true. I am inclined to say that it will not be. In particular, the buttons power on and control the earphones don't appear to offer any protection from liquid ingress. That being said, they are still working on my few uses.
Interestingly, on Amazon, they state "Lifetime manufacturer's warranty and 30 days no-questions-asked return policy.". Considering they are advertised as sweatproof, in theory, if they do break, they should always get replaced. I am not confident they would honour this warranty, but at least you have the backing of Amazon during the first year.