Modius Health Review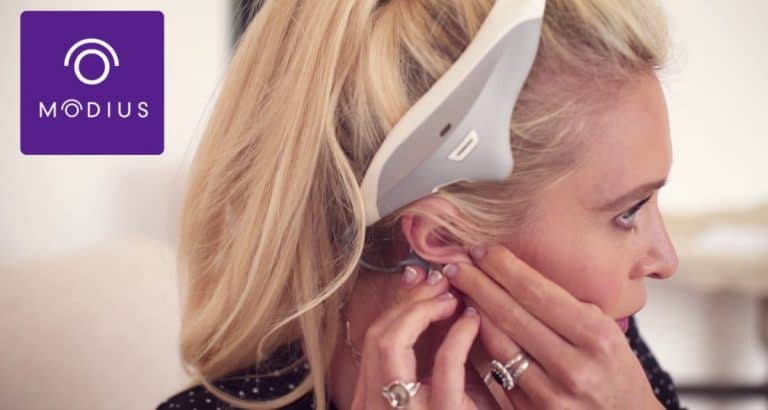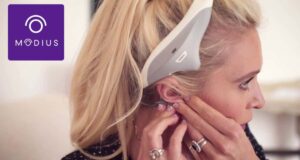 Product Name: Modius Health
Offer price: 369
Currency: GBP
Availability: InStock
Innovation -

85%

Hardware -

80%

Software -

60%

Results -

60%

Price -

60%
At the start of the year, I was sent the Modius Health headset to review, this weird looking headset claims to promote fat loss via vestibular stimulation. It does this by shooting small amounts of electricity into your head via 2 pads placed on your mastoid bone behind your ear.
The company has some impressive claims, and the average reduction in abdominal fat in the test group was about 8% with the range being between 2 and 14%. This was statistically different from the control group, and none of the volunteers changed their diets or exercise.
Dependant on your fat percentage a 2% loss would be negligible and hard to track, but the important part of their claims is that the control groups didn't change their diet.
The founder of Modius, Dr Jason combined the Modius with an active and healthy lifestyle which allowed him to achieve a 44% reduction in body fat.
[content-egg module=Amazon template=list]
I will be the first to admit; I am not the perfect test subject, I am incredibly active, and I eat a very clean diet high in lean meat and veg 90% of the time. I do however overeat, as an ex-fat person that exercises a lot my appetite is insane. I think I am in a vicious circle of eating a lot because I exercise so much and exercising so much because I overeat. First world problems.
My yearly trend seems to go by me losing quite a bit of weight towards the start of the year, gaining weight throughout the summer months due to work and social commitments, which I then pass off as a summer bulk, and finally losing weight up to Christmas as things quieten down again. During my summer bulk I do achieve a lot of personal bests but I mainly just get a little bit chubby.
My Nokia Health scales have me sit at 15-17% body fat throughout the year, but I am inclined to say this is highly inaccurate. Body impedance scales are notoriously bad, and in my case, the measurement rarely drops much regardless of how lean I look. Visually, I would say I am around 13-16% throughout the year, I do however have loose skin around my abdomen due to being an ex-fatty so I think both visual, and impedance estimations can be thrown off due to this. As I am a little body conscious about my loose skin, I will not be posting progress pictures publicly.
Software & Hardware
I won't go into too much detail about setting up and using the Modius; you can see all that in my original post.
However, to add to the original post I have used the device on different phones, and the app has been updated.
When I started I couldn't get it to work on my Blackberry KEYone at all; it eventually decided it wanted to work. Later I switched the Mate 10 Pro, and it paired up immediately, however during regular use the app itself would appear to lose connection, even though the headset continued to send pulses. I suspect this is due to the battery management features on the phone but disabling them all for this app still had issues. I would still be able to complete the hour; it would just be confusing when it said there was no connection.
The Modius semi-frequently has an issue where it says you have completed your session for today and can't do another one for 15 hours, even though my sessions are 24 hours apart. This is well documented in the Facebook group and requires simple reset produce of the device itself.
At the end of February, the app received an update, and it looks far more attractive, unfortunately, by all accounts, these were just visual changes and the various issues encountered persisted.
This is my biggest problem with Modius. Without a large clinical trial, I can't honestly say if they tech works or not, but when you are spending £369 on something you don't want persistent software issues. They don't exactly break the device, but they are annoying, and for less tech orientated users I could imagine this being quite off-putting.
As of 22nd of March, the app has been updated again, and some of the claimed improvements are improved pairing, so I hope the above issues have been fixed.
I typically used Modius 7 days a week, and always used it at full power. I still use it in the morning while fasted. Mainly because this is the most convenient time for me, but the original study tested applied the stimulation in a fasted state.
[content-egg module=Amazon template=list]
Results
My first reading on the 22nd of January was 185.7lbs with a fat measurement of 16.7% with muscle mass of 79.1%
On 22nd of March, I was 178.2lbs with a body fat measurement of 15.8% and muscle of 80%
On paper, these look like good results assuming I made no changes to my diet, but in reality, this wasn't the case, I didn't drink until MWC at the end of February, and my diet was generally on point as I started marathon training. Things did go off course when I went to MWC at the end of February, and I had 4 unhealthy days, 3 of which I was unable to use Modius.
In comparison the previous year on January 26th my reading was 184.1lbs, 17.3% and 78.5% and by 9th February I had a reading of 182.2lbs, 15.8% and 79.9%.
I have found cutting down to be a bit easier this year; I am less obsessed with food in the morning. However, I have also changed my work/gym schedule, and I now work 4am-8am then go to the gym. So, I am sat at my desk less when I typically get hungry. In general, I don't feel hungry when exercising.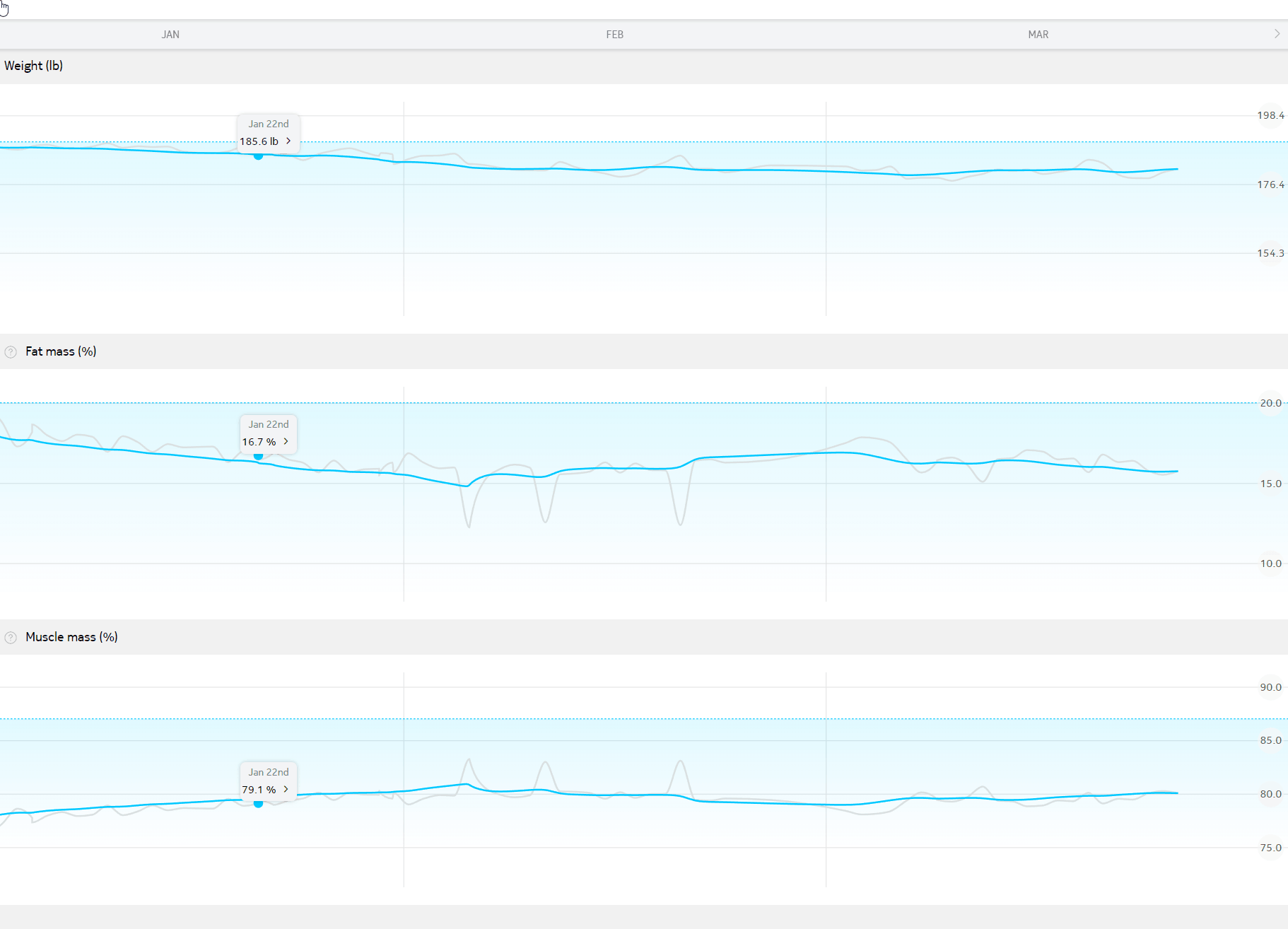 The Modius had no observable effects on my sleep, sex or any of the other weird claims some users report. In fact, just before MWC, my sleep was shocking, I was waking every hour, since then I am back on track, but only my normal sleeping pattern, which is poor, waking up around 3 times a night.
Visually, I do look leaner. However, I look less muscular than I did in December 2016 where I visually very lean while being heavier at 180lbs. Sadly, I think I have lost some muscle the past 6 months, my new work gym schedule favours me getting a lot of work done when I am at peak energy, but when it comes to weight lifting I am past my best by 8 am, so don't push as hard as I should. I have also had issues with shin splints and as a result, my legs are starting to look embarrassingly small.
During my use, I have been part of the Modius Facebook group, and the results appear to be very mixed. Many users complain of no results after weeks of use, most after the claimed minimum effective 6-12-week period. There is obviously going to be significant negativity bias here; if you don't lose weight after spending all that money, you are very likely to moan about it.
What I have observed is that a lot of people succeeding, and the general recommendations from the group, are diet and activity improvements. So, the sceptic in me is inclined to think that the vast majority of the benefits are from people just being healthier on a day to day basis.
As I have not completed the full 12+ weeks, it is possible that my progress will accelerate, and I will continue using it, and update the review if significant changes are seen. I am determined not to fall into my usual trap of just giving up during summer, as I have a few endurance events coming up, so less weight will be good this year.
One area that is a little suspicious is that the advisors quite frequently say people don't see results until after 12 weeks, the return period is 13 weeks. On the one hand, this is great, it is a generous return period, on the other, advisors will often say to continue using the device for longer before you see results. This would then mean you can't send it back. It is a bit of an awkward situation as if they extended it to 6 months, users would just use it then return it, but at the same time, it feels like advisors deliberately recommend to use it after the return period.
Overall
It is hard to draw up a conclusion for Modius, and it is almost certain fans of the device will claim I haven't used it long enough, which may be true. I will continue using it and update the post if anything significant happens.
However, as it stands, the Modius wasn't exactly the miracle fat loss device I was praying for, which hasn't come as a surprise. It is possible it has helped with my weight loss, but there are too many variables to take into account. I am still hopeful it will produce results, because who doesn't want to lose weight with no effort?
I recently skimmed over the review at GearDiary, and in her 8-week period she gained weight and fat percentage according to the scales but claims to have lost 1.5" on the waist hips, while also experience improved sleep and less stress. She didn't change the way she ate or exercised either. My personal take away would be that less stress equals better sleep, and vice versa, there are again too many variables to say for certain if the Modius helped her, but if she thinks it did, then that's sometimes all that you need.
I think Modius needs some more time to mature, and maybe the growing user base could eventually lead to a larger clinical trial so we can see how good it really is.
Overall, if the Modius interests you, then, by all means, try it out, there is a generous 90-day return policy and many users report positive experiences from it. However, after 12 weeks if you have had no positive effects at all, I would be inclined to return it rather than be persuaded to keep on going.
You can buy the Modius direct from their website for £369
[content-egg module=Amazon template=price_tracker_alert]