RAVPower 20000mAh USB Portable Charger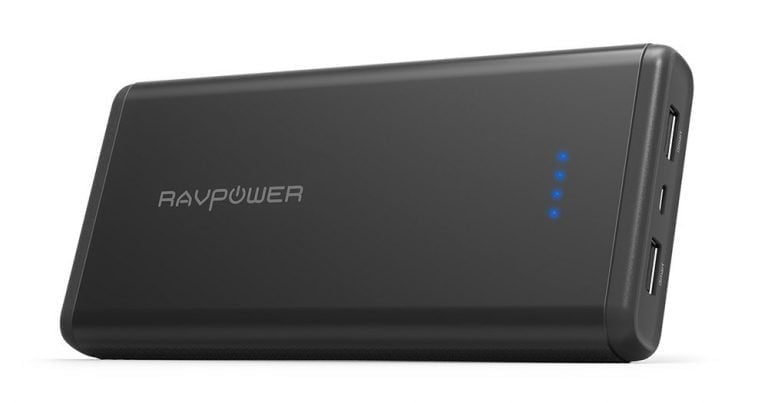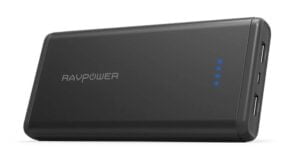 Product Name: RAVPower 20000mAh USB Portable Charger
Offer price: 21.99
Currency: GBP
Availability: InStock
I feel like I couldn't live without a power bank near me at all time. Slim, powerful phones are all well and good, but if you can't get a full days' worth of use out of it, it is not much use. Hence my need for a power bank.
I have reviewed many power banks before, and several of them have been by RAVPower. They are an excellent company selling electronic accessories on Amazon. I would rate them up there with Aukey and Anker.
The RAVPower 20000mAh USB Portable Charge is the latest one I have been sent to review and as you would imagine this is quite a large charger. The official specification states:
20000mAh Long Lasting Power: Airplane-friendly high capacity power bank provides 6.1 charges for the iPhone 7, four charges for the Samsung Galaxy S8, and 1.6 charges for the iPad Air 2
Dual Output Meets All Charging Needs: Includes dual iSmart ports for optimised charging with up to 5V/2.4A output per port (Total 5V/3.4A)
2X Faster Recharge Speed: Save 50% on your recharge time with a full battery in just 9 to 10 hours
Thoughtful and Detailed Design: Curved edges offer a better feel and a stylish look; all three ports are located together for convenience and to minimise wire tangling
Trusted Safety and Protection: Keeps your device safe with voltage surge, over charge/discharge, and high-temperature protections
Performance wise, this works just as well as nearly all the other power banks I have reviewed before. The 20000mAh is more than enough to keep me going for a long weekend of heavy phone use, and could comfortably keep another person's phone going at the same time.
The 20000mAh size inevitably means this is on the rather large size, it is definitely not pocket-friendly and weighs 477 grams. However, it is small and light enough to go in a laptop or messenger bag. I often force my partner to carry one this size around in her shoulder bag, the weight is noticeable, but not too bad.
Looking at Amazon, it is priced competitively, around £1 or £2 cheaper than many other competing brands such as Pisen etc. At £21 it is a great buy, well worth it to avoid the hassle of a dead phone.
If money is less of a concern for you, RAVPower has a slightly better model for £24.99 which is rated at 22000mAh, has 3 USB ports, while being around 15% lighter at 408 grams.

Win a RAVPower 20000mAh USB Portable Charger