UMIDIGI A1 Pro Review
Product Name: UMIDIGI A1 Pro
Design and Build -

85%

Camera -

70%

Hardware Specification -

75%

Battery -

80%

Performance -

75%

Price -

95%
I have previously reviewed the UMIDIGI S2 Lite which was a great budget phone with a massive battery.
The UMIDIGI A1 Pro makes things even more affordable and is available from Aliexpress from just £82 making it one of the most affordable phones I have reviewed, but do you sacrifice performance and quality for such a cheap phone?
The A1 Pro uses a Mediatek MT6739 Quad Core SoC which operates at 1.5GHz and comes with 3GB RAM a 5.5-inch display and 16GB of storage with a 3150mAh battery.
The full specification is:
OS: Android 8.1
CPU: MT6739 Quad Core
Slot: 2 x SIM Card Slot
Display: 5.5inch 18:9 1440×720 pixels
RAM: 3GB
Rear camera: 13.0MP+5.0MP
Front camera: 5.0MP
ROM: 16GB(About 12GB available
Battery: 3150mAh
USB: Type C
5mm jack
[button link="https://www.gearbest.com/cell-phones/pp_1709762.html?wid=1817324&lkid=14188292″] Buy the A1 Pro from Gearbest[/button]
[button link="https://amzn.to/2HaeRRX"] Buy from Amazon for £115[/button]
Design & Build
For well under £100 this looks and feels exceptional, the 5.5-inch display makes it a bit smaller than some of the phones reviewed recently, and it fits nicely in hand. It feels heavy compared to premium brands, and it is also quite thick, neither of which is a huge problem and it helps to give it a sturdy feel to it.
The model I was sent was in Icy Blue, which is a pleasant light metallic blue rear with silver coloured edges. This gives the phone an attractive look and something a little different than the usual slabs of black so typical nowadays.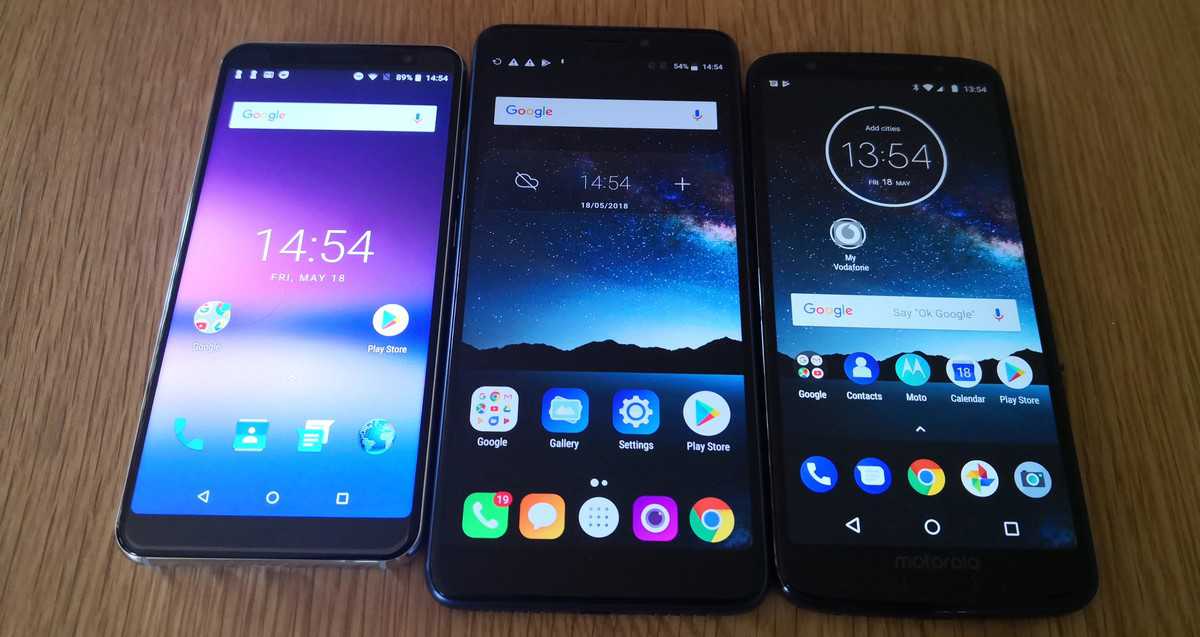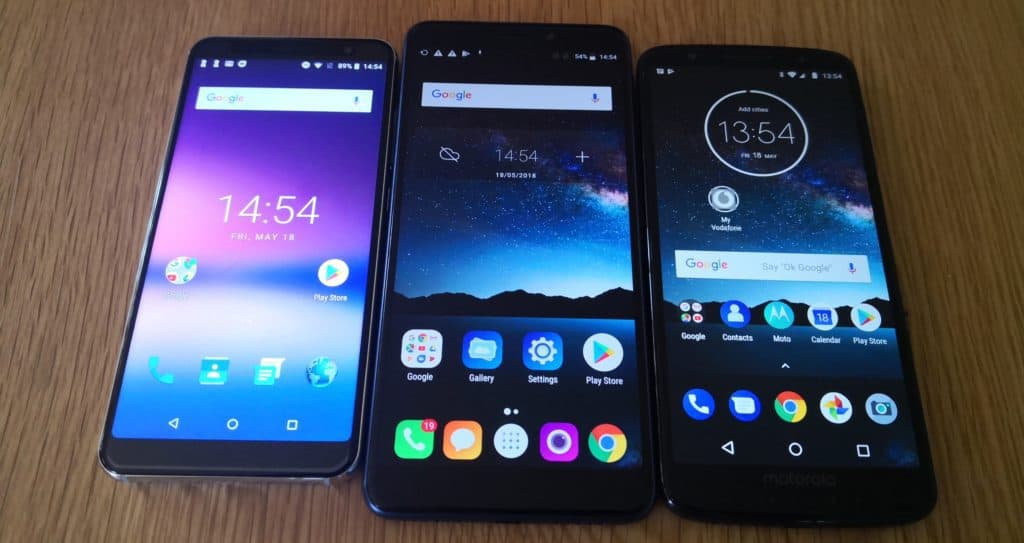 You get a type-C USB port which is something you don't often see on phones at this price point.
The dual-sim design allows you to use either two SIM cards or 1 SIM and one microSD; this will enable you to bump up the meagre storage.
The 5.5-inch display covers most of the front of the phone with an 85% screen to body ratio. There is no notch, and the screen to body ratio is less than more expensive phones, but it is still impressive. You do sacrifice a bit of resolution at this price with just 1440×720 pixels. I had no issues with this resolution, nothing seems to be particularly grainy, and the screen can go very bright. With a high brightness blacks can be a little washed out, but not excessively so.
The biggest thing missing from this, and most cheap Chinese phones is NFC. This never used to be an issue but with Android Pay, I now rarely carry my card with me, and I never use cash nowadays. It is not a huge sacrifice to make for such a cheap phone, but it is something I miss personally.
Camera Performance
The camera has a 13.0MP+5.0MP dual sensor set-up on the rear, and the software includes various modes such as beauty or bokeh.
I did have some issues with the camera app; it crashed on me a few times, one time it wouldn't re-open stating I needed to close whatever app was using the camera first, which forced me to reboot it. There is some lag with taking photos as well, which can be annoying if you want to grab a picture quickly.
Even though the camera had some quirks, the overall picture quality was very impressive for such a cheap phone. In light conditions, I would argue it is exceptional based on the price. It isn't going to compete with the Huawei P20 Pro or the Mate 10, but your average user won't notice the difference.
Battery
The 3150mAh is less impressive than the massive one found on the S2 Lite, but the combination of low-resolution screen and low-end CPU allows you to get a full days use out of the phone reasonably easily.
The phone claims to have 5V-2A quick charge, and it does appear to charge quickly, but not quite as impressive as the fast charging options from Huawei or phones with Qualcomm QuickCharge,
Software
One of the most impressive features of this phone is the latest version of Android; it comes with Oreo 8.1 out of the box, which is better than my £500+ Mate 10 Pro. The latest security patch is dated as 5th of April 2018.
Some websites state it has UmiOS which is a skin of Android, but when I set up the phone, I had launcher options of Launcher3 the default Android Launch and Nova (this was possibly automatically downloaded when I signed in).
As far as I can tell there are little or no modifications to the system. There are little or no extra apps installed and nothing auto-opens to nag me.
Usage Performance
The phones perform well for its price, the quad-core CPU and 3GB of ram are more than enough for most day to day tasks. As previously mentioned there were some camera issues, along with some lag when taking photos, which is no doubt related to the limited processing power.
I didn't experience any significant issues with other day to day task; social media performed well even with laggy applications such as Facebook and Snapchat
I would say the biggest downside is the 16GB of storage which gives about 12GB of usable space. Once I had restored my backup via Google, I had roughly 1GB of free space, which will quickly run out once I take a few photos or download some music. This problem can be alleviated with a microSD card, and if you use a fast card, you can make it work seamlessly with 12GB of internal memory.
Overall
While it is not perfect, there can be some performance issues, and the storage is a bit low, overall based on the price this is a fantastic phone.
It costs about 10% of the cost of some of the premium phones available now; you could take yourself on holiday with that saving. If you just need a phone for casual use that can still take decent photos, then this is a great option.
[button link="https://www.gearbest.com/cell-phones/pp_1709762.html?wid=1817324&lkid=14188292″] Buy the A1 Pro from Gearbest[/button]
[button link="https://amzn.to/2HaeRRX"] Buy from Amazon for £115[/button]