Aukey EP-B40 Bluetooth Headphones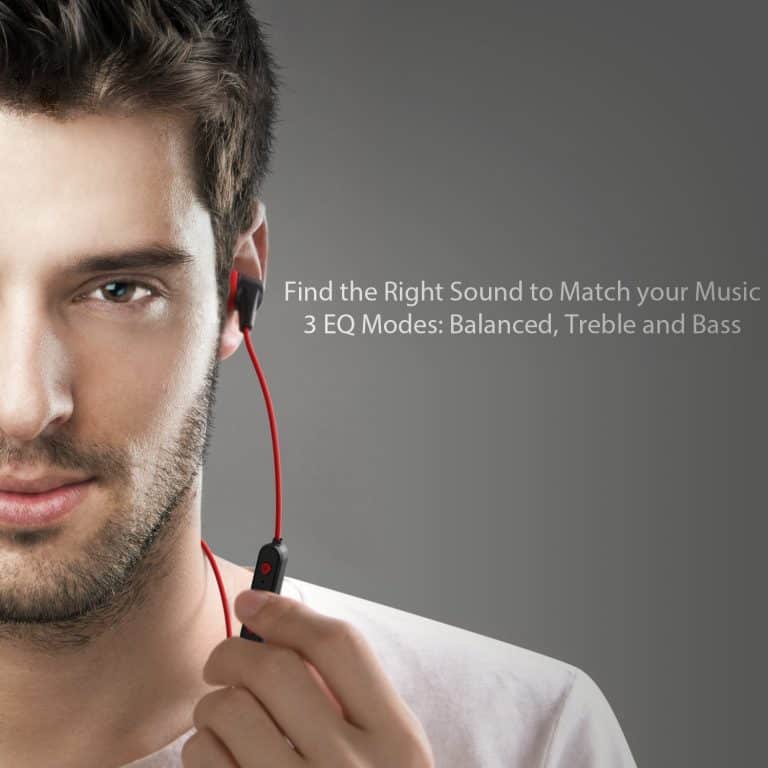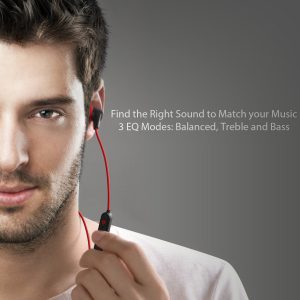 Product Name: Aukey EP-B40 Bluetooth Headphones
Offer price: 23.99
Currency: GBP
Availability: InStock
Design -

85%

Build / Durability -

90%

Price -

85%

Sound Quality -

75%
Having recently got the Huawei Mate 10 Pro which does not have a 3.5mm headphone jack, using Bluetooth headphones has become a necessity. The problem with a lot of good Bluetooth headphones is that they cost a lot of money, or at least more than the wired equivalent.
The Aukey EP-B40 headphones offer an affordable alternative to some of the expensive brands out there, and at £23.99 they are no more expensive than a pair of cheap earphones.

The full specification from Aukey includes:
CD-Quality Wireless Sound: In-ear headphones with aptX technology for purer wireless audio over Bluetooth 4.1 (with aptX-compatible devices). With CVC 6.0 noise cancellation and dual-mic for reducing vocal interference. Get rich, robust sound with punchy bass and a choice of three EQ sound signatures
Stable & Comfortable Fit: Super-lightweight (13g / 0.46oz) earbuds with three sizes of ear-tips and in-ear ear-hooks for a customised, firm fit with excellent noise isolation
Extended Playtime: 8 hours of music (about 120 songs) or 240 hours of standby time on a single 1.5-hour charge
Sports Earbuds Design: IPX4-certified water-resistant with internal nano-coating to withstand sweat and rain on your run. For convenient carry, the earbuds magnetically fasten around your neck. They're great for gym workouts and jogs
Package Contents: AUKEY EP-B40 Latitude Wireless Earbuds, Micro-USB Cable, Three Pairs of Ear-Tips, Three Pairs of In-Ear Ear-hooks, Carrying Pouch, User Manual, 24-Month Product Replacement Warranty and Friendly Customer Service
Design & Build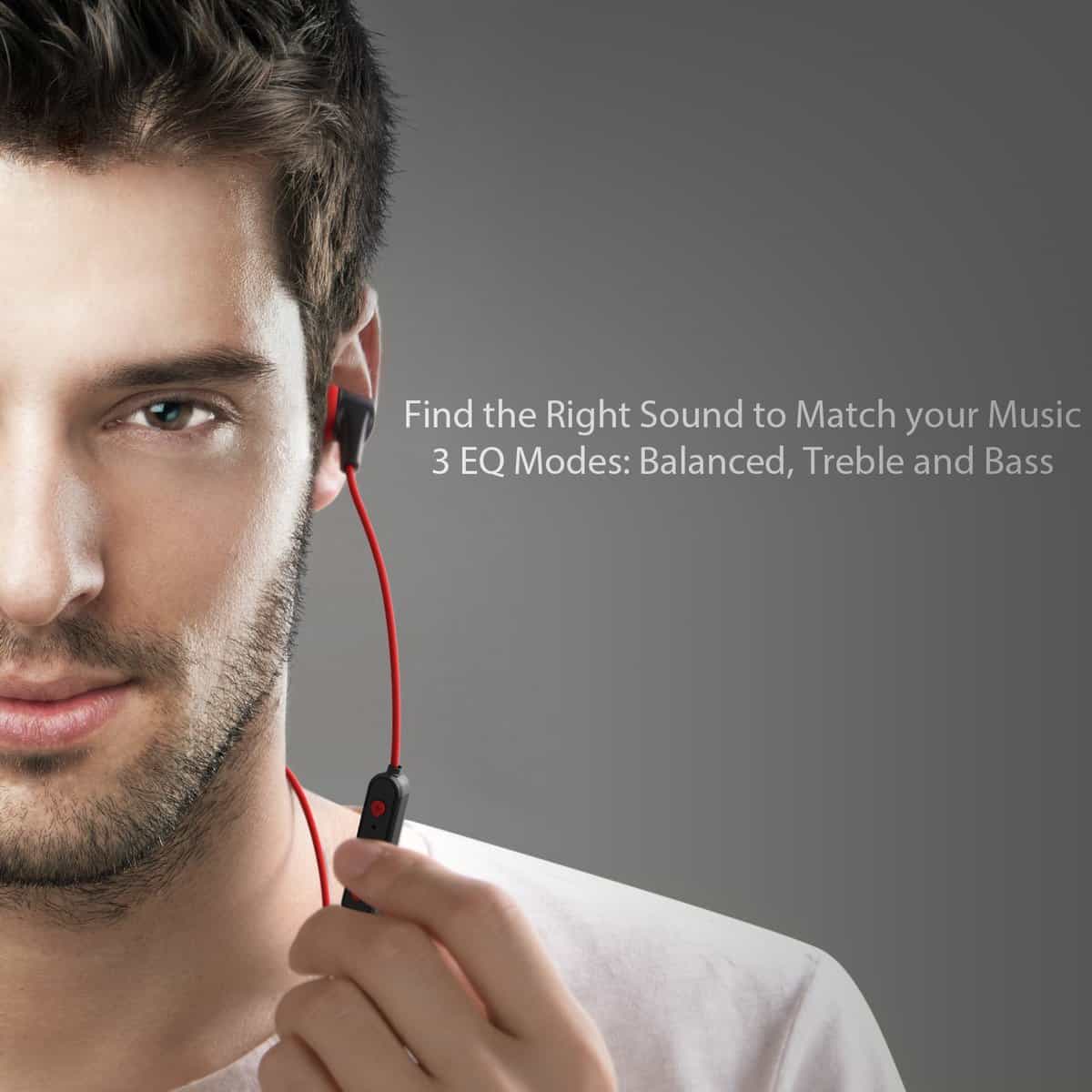 The earphones come packaged in a basic brown box as you get with all Aukey products, but opening them up reveals a well-made and designed pair of earphones.
Unlike other cheap brands, I have reviewed by Yobola and Dodocool these look and feel very well made. The controls and battery are contained within a small unit below the left earpiece, and unlike the other cheaper brands there are apparent attempts to make this more waterproof using rubberised buttons and a well-sealed microUSB port.
The earpieces have a similar design to the Bose SoundSport I regularly use, there the usual rubber tip that goes in your ear and then a rubber hook to improve the hold on your ear.
As usual with most Bluetooth earphones, setting up is quite straightforward, you just hold the power key, wait for the pairing noise and connect.
Performance
These fit well in my ear, and provide excellent isolation, moving around there is no or minimal slippage out of my ear. I can't run at the moment but using the cross trainer the earphones stayed in throughout the entire session. However, with the controls dangling just below the left ear tip this does bounce around quite a bit and it a little annoying.
Sound quality is excellent, depending on the seal you get with you ear they can be a bit boomy with the bass, but overall, they punch above their weight. I actually prefer the sound of the Dodocool but after a couple of heavy gym sessions there are already issues with sweat ingress, and they make a crackly noise.
The mids and highs of these earphones are good, and they have a warm, pleasant sound. I found not having the ear tips slightly sealed improved the sound as the boomy-ness of the bass diminished allowing the other frequencies to shine a bit more.
The earphones have 3 EQ modes which help you balance the bass and I found this to be quite useful for letting them mids and trebles come through nicely.
Overall
These look and feel far better than other cheaper headphones I have reviewed; I feel confident that I will be able to use them regularly at the gym without them braking. Sound quality isn't the absolute best but it is good, and at £23.99 you can't fault them.