Toshiba Canvio Basics 2TB HDTC920EK3AA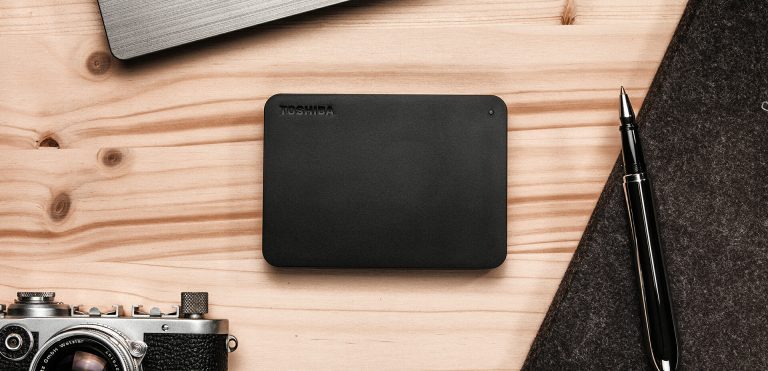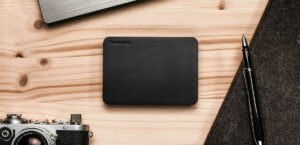 Product Name: Toshiba Canvio Basics 2TB HDTC920EK3AA
Offer price: 59.98
Currency: GBP
Availability: InStock
Performance -

85%

Features -

75%

Price -

95%
I have previously reviewed the excellent Toshiba Canvio Connect II which is available on Amazon for £71.60 for 2TB or £91.82 for 3TB.
This time around I have been checking out the more affordable Toshiba Canvio Basics which comes in at just £59.98 for the 2TB version, or £84.95 for the 3TB version.

The full specification from the Toshiba website states:
Interface : USB 3.0 (USB 2.0 compatible)
transfer rate : ~ 5.0 Gbit/s
File system: NTFS (MS Windows) *The drive can be re-formatted to HFS+ file system for full Mac compatibility.
Power: USB bus power (max. 900mA)
Enclosure: Matt casing
Weight (approx.) max. 230 g
On Amazon there are 2 listings, the current model and 2018, I am reviewing the latest 2018 model. It appears the new model has had some design tweaks and quite likely new firmware, but apart from that, there will not be many variations between he models.
Functionally you have almost the same device here as the Toshiba Canvio Connect II; you get a small external hard-drive that is powered via USB running at 5,400 rpm. The main differences between this and the Connect II as well as the newer Canvio Premium models are the casing a basic matt shell rather than a glossy more premium looking case, with the Canvio Premium using an aluminium shall.
There is no included software, the premium model of this offers Toshiba Backup Software and Toshiba Password Protection Software. Whereas the Connect II included 10 GB Cloud Storage via Pogoplug.
This weighs the same as the previous model I reviewed and is small and light enough to carry around in a laptop bag with no noticeable heft.
As with all external hard drives all you need to do is plug it in and away you go. If you are on Linux or Mac, there may be some additional steps if you want to make the most of the 2TB storage capacity.
Performance
With it running a 5400RPM drive the performance is going to be somewhat limited. Using Crystal Disk Mark, I managed to achieve 152/153MB/s read-write for large files, but this drops off considerably for small files transfers of just 0.57/7MB/s. These results are better than the previous review I did, so things have improved in the latest model. You are still not going to get the same sort of performance as an SSD, but an SSD is never going to be this affordable. These speeds are perfect for storing media such as TVs and Movies.
Overall
There is never a great deal to say about external hard drives, they all do exactly as advertised and just come in different cases and perhaps include software. I think most people just want as much storage for as cheap as possible, and this is where the Toshiba Canvio Basics does well, you can pick up the none 2018 version for just £59.98 whereas the equivalent sized models from Western Digital and Seagate cost £65.85 and £63.00 respectively. It is not a huge saving, but the margins are small here and every little counts.
With many modern ultra-portable laptops having small SSDs that are difficult or impossible to upgrade, a hard drive like this is a perfect solution to add massive amounts of storage in a small, lightweight package. For me, personally, I always load up a drive like this with movies when I travel so I can keep myself entertained, and this is where a drive like this excels.