Datacolor ColorReader Review
If you work in any form of design, you will understand the importance of matching colours. The Datacolor ColorReader colourimeter, colour matching device, is aimed towards professional contractors, designers, and decorators but it can be used in all aspects of design where you need to identify the colour of a physical object.
This is one of the most affordable options on the market at £119 while also being extremely portable due to its Bluetooth enabled nature. You sample the colour, and it sends back the data to your phone, this helps keep costs down but also gives you all the benefits a dedicated phone app can offer.
[button link="https://amzn.to/2CNNKOh"] Buy from Amazon[/button]
The blurb from the website states:
The app shows you the closest colour from the RAL or NCS colour assortment including colour codes. With these you can then mix your colour in your favourite hardware store. Whether you're a painter, interior designer, facility manager, carpenter, photographer, craftsman, tailor, artist, DIY or creative; whenever you need to specify a hue, ColorReader comes into play. Determine colours, fast, digitally and without annoying scrolling in colour fans: Do you have your trend colour found in nature, a furniture catalogue, wood, textiles or fashion items such as clothes and shoes, just set the ColorReader on the target colour. You will immediately see a colour picker closest to your colour. You have literally a digital colour fan at hand and thus save money, because you can do without the purchase of commercially available colour fans. Another advantage: The ColorReader is not subject to wear, as colour fans, colour cards and colour samples do. But even if you have to hit a certain colour, as is often the case when restoring furniture, painting windows and rooms, the ColorReader performs well. Its Quality Check feature allows you to accurately check if a hue has been hit.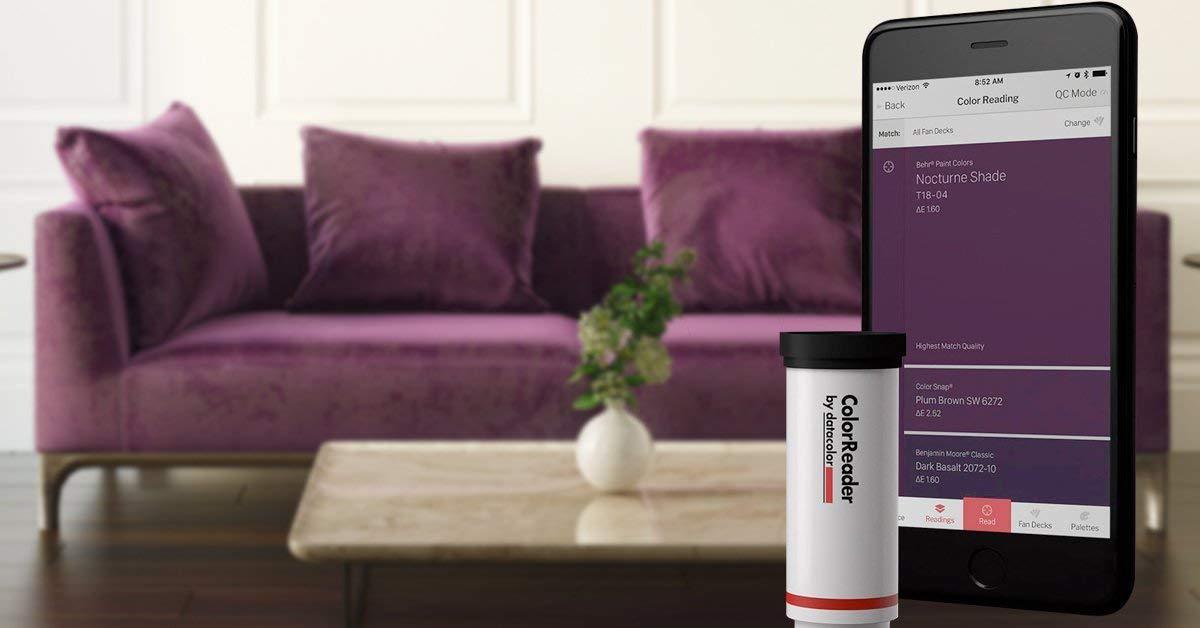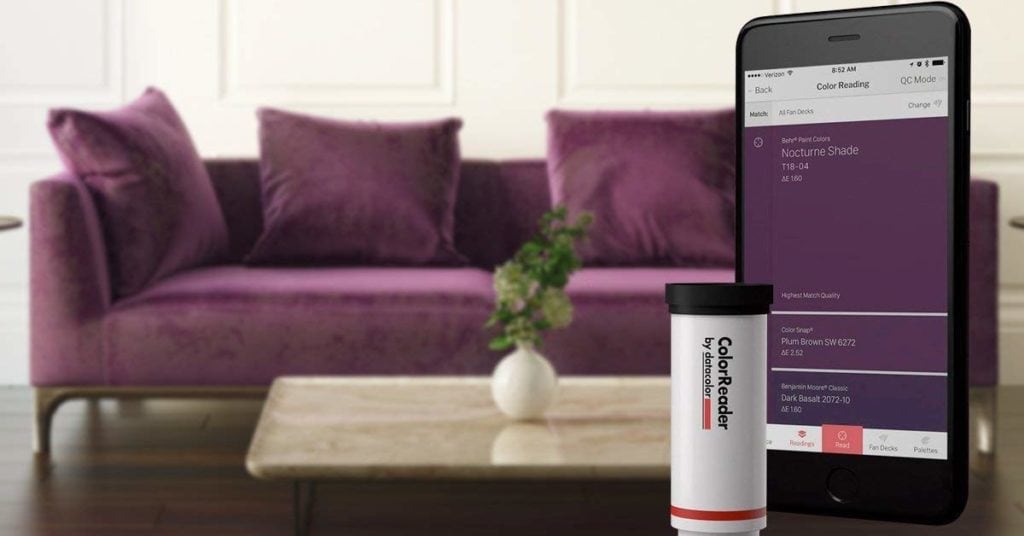 Set-up
This is a very easy device to set up and use. Once you have charged it, you will need to power it up via the small button on top, pair it with the app, and then calibrate it. Calibration is done using the cap that is applied on top of the lens to start with. Once it is calibrated all you need to do is hit the read button with the app.
Performance
Once you hit the read button the lens lets out a bright flash similar to a camera flash, the data then gets sent back to your phone. I found this happened well within a second, it felt almost instantaneous.
The reader will provide the highest accuracy sample along with other close matched tones. You get an image of the colour and then the RAL colour reference allowing you to easily take it to a paint store for mixing or pass onto a designer for use in their material.
When you select on the colour of your choice, you are greeted with more options. As someone that is quite poor at design, and terrible at colour matching when it comes to decorating, I particularly like the coordinate colours function. It allows you to find coordinated colours using either analogous, complementary, monochromatic, or triad colour schemes. If you see a palette, you like you can then save it. I am sure more experience designers may be able to do this naturally, but I think this could make the ColorReader perfect for any enthusiast DIYer looking to decorate their home.
You can also then vie the colour on a fan deck allowing you to select similar colours around it.
I have tested the device against some colour sample swatches, and it appears to be quite accurate in my limited tests.
Overall
This is an easy to use colour matching tool that is extremely portable and appears to be accurate based on my amateur testing. More importantly, it is affordable as far as these tools go, at £119 it is not exactly cheap, but it is a lot less expensive than similar device such as the Pantone Capsule. More expensive models may be more accurate or offer more features, and if you make a living from design it could be worth considering them, for example, the Datacolor ColorReader Pro jumps the price up to £299. However, for any amateur design, or professionals that needs occasional colour samples, this appears to be a superb choice.