The smart home industry is booming, and with no doubt, smart home installation is transforming many homes as it allows you to simplify everyday tasks and automate many existing appliances at a touch of a button, and you can find Alexa in almost everything nowadays.
For UK users, two things that don't have a lot of options are our existing light switches and plug sockets. Last year Den Automation entered the market with a new and innovative solution, only to go bust a few months later leaving users with smart devices that were no longer smart.
For light switches, things are improving, there are a few Z-Wave solutions that can be used with our 2-wire switches, you can buy dimmer adaptors or a complete switch.
For plug sockets, the choices are a little slimmer.
The one stand out solution that has been available for a long time is LightwaveRF which offers both light switches and plug sockets.
So what are the best options for smart plug sockets?
Smart Plug Sockets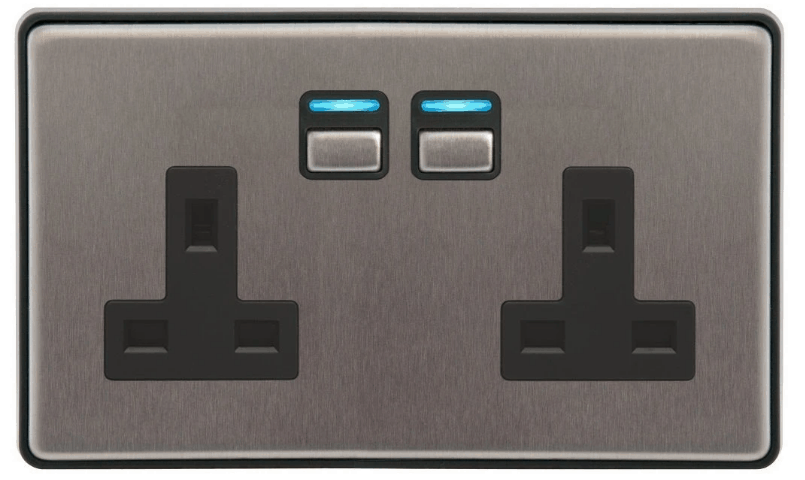 LightwaveRF should definitely be a consideration for any UK user wanting smart light switches and sockets. It is literally what they specialise in. LightwaveRF is a proprietary system which is not ideal, especially considering the issues with Den, but unlike Den, LightwaveRF has been in business for many years, the company is well established and successful. You do get Alexa, Google, AppleHomeKit and IFTTT so the system will still play nice with other smart home technology.
You can pick up a starter kit for £238.14 which includes the required hub, plus a double socket and a light switch. Double sockets cost £25-50 and you can get the light switches for as low as £35.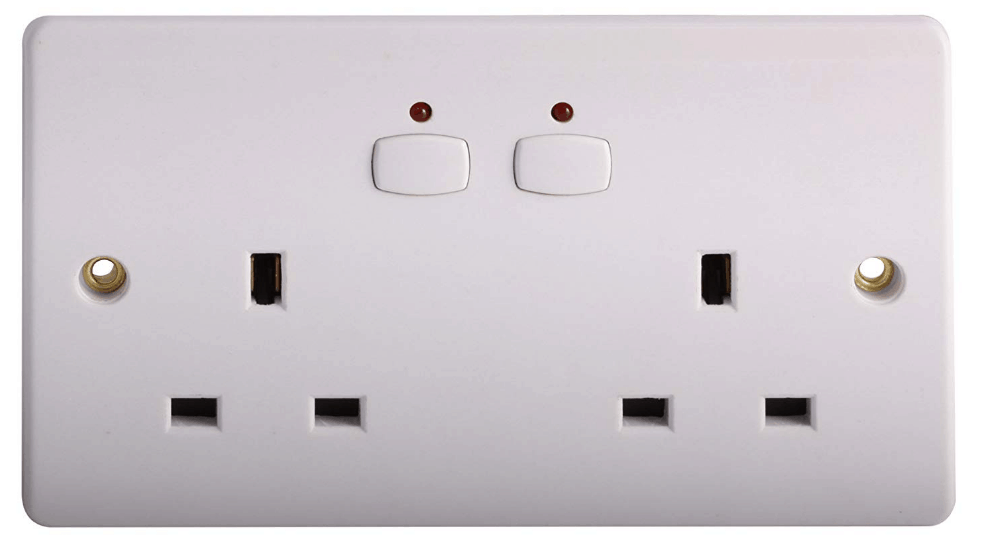 Energenie is not as well known as LightwaveRF and they haven't been around as long but they offer a more affordable solution. Similar to LightwaveRF, they also use their own proprietary protocol with them using the 433 MHz frequency. These also work with IFTTT so you can integrate it with other systems.
Pricing is very favourable with Energenie, you can get a gateway plus three plug sockets for just £114.90 and a double socket by itself is just £22.88.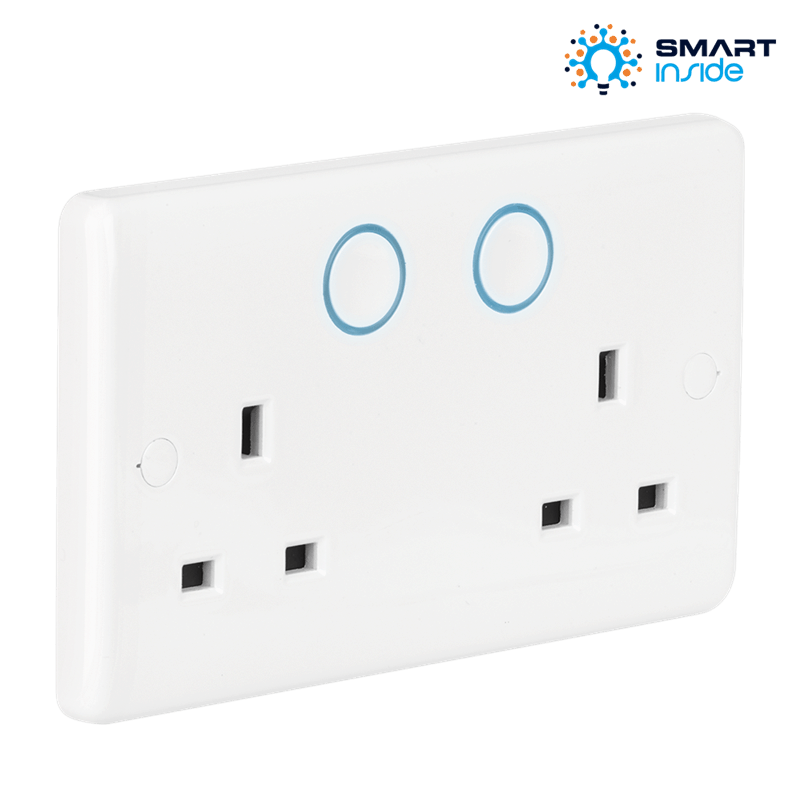 A new smart solution that has popped up on my radar recent is Aurora AOne, this company appears to be established as a light and sockets company, now moving into the smart world. The Aurora AOne system is a standout solution of this list because it uses the open Zigbee protocol, so you should be able to integrate it seamlessly with things like Samsung SmartThings, you also don't have to worry too much if the company goes bust.
The downside is the premium price. The Aurora AOne Hub is £108 then a double socket will set you back £58.20.
They also have a wide range of lighting solutions including smart dimmers that work with 2-wire UK systems and they have Kinetic wall controllers that never require a battery change. You can also buy smart bulbs, inline relays and smart downlights.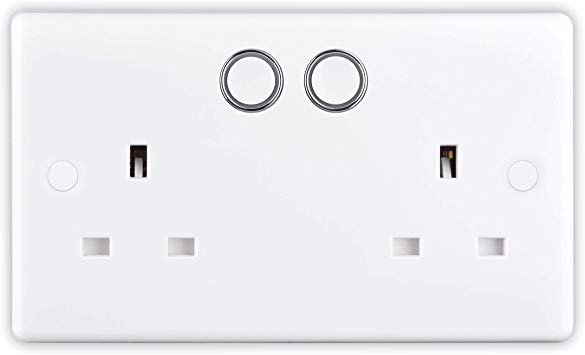 The BG Electrical Smart Power Socket seems to be a new contender in the market. BG Electrical is better known for the none smart products including switches and sockets, but they are understandably eager to cash in on the growing smart home sector.
At the moment they only appear to have the Smart Power Socket which is just £24.99 and requires no hub. Their BG Home app implies there will be smart lighting in the future. Unlike Energenie and LightwaveRf, this uses 2.4Ghz WiFi and is then controlled via the BG Home app. It is compatible with IFTTT, Alexa and Google Assistant.
Moving onto the random Amazon brands, this Prenine WiFi Wall Socket Smart requires a neutral wire. Like the BG Electrical socket, this uses 2.4Ghz WiFi and is controlled via the eWeLink app which also has IFTTT, Alexa and Google functionality.
Smart Plug Adaptors
One solution is just to accept the need to use an adaptor. With smart lighting it can get very pricy if you want to convert all your lightbulbs to be smart, hence the requirement for smart switches, but for plug sockets, this is less of an issue. Admittedly it is a less attractive approach and won't be practical for every plug socket location.
TP-Link Kasa is my preferred smart plug adaptor solution, and the TP-Link tapo plug is just £9.99 while being compact enough to work with a double socket. I believe they will be finally releasing a smart socket strip soon which includes energy monitoring and is already available in the US.
This is Wi-Fi and uses the TP-Link Kasa app, but it integrates with everything you want, and you can link it to SmartThings from within the app.
If you don't want to rely on Wi-Fi, the Samsung SmartThings Smart Plug is probably the best bet at just £29.99. If you want a Z-Wave specific device the Z-Wave Fibaro Wall Plug is £55 so a bit too expensive for my liking.
While no big brand has released a smart strip in the UK, there are dozens of random Chinese brands selling them on Amazon, all of which use the Smart-Life App. I have one, I am not sure who from, but it is really good, the app works very well and is better designed than some big brands.
No products found.
Last update on 2022-05-21 / Affiliate links / Images from Amazon Product Advertising API