Earlier in the year, I got to test the new HP Envy X2 laptop which was running Qualcomm's Snapdragon 835 SoC and was the first attempt at getting an ARM-based processor working with Windows. My experience was a little mixed, I love the concept, the battery life is awesome and the always-on connectivity perfect for a blogger on the move. I did have an issue with Google Chrome and Spotify but in recent weeks these have resolved themselves, I think due to a Windows update, and I will be updating the reviews to reflect this.
The Snapdragon 835 was more a testbed for Windows on Arm though, and it worked, it wasn't perfect but it was good. This chipset has already been superseded by the Snapdragon 850 which promises significant performance improvements and has already had a wider manufacturer adoption, including Samsung.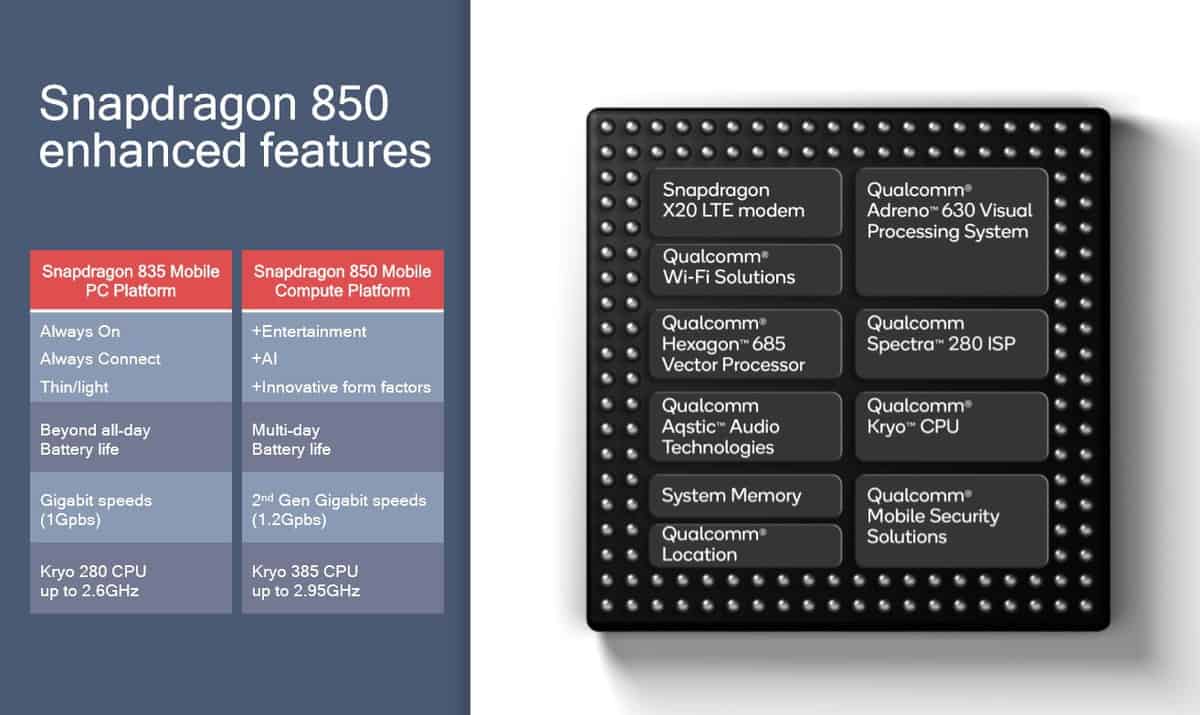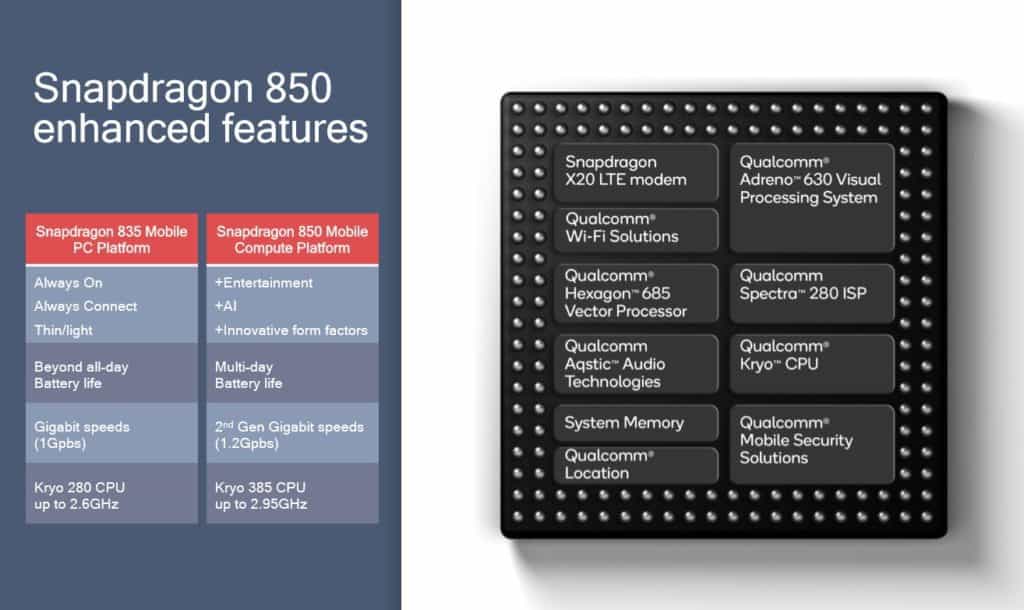 Even though Snapdragon 850 is quite new, Qualcomm has been working on a dedicated chipset for Windows devices, originally it was penned as the Snapdragon 1000 chipset, but now it is believed to be the Snapdragon 8180 with an internal name of SCX8180.
This chipset is the thing that could really make Windows on Arm devices go mainstream, it is built from the ground up purely for laptops. This has allowed Qualcomm to significantly bump up the power of the chip and it is now reported to us up to 15W TDP.  I am struggling to find the official TDP of the Qualcomm 845 but benchmarks suggest it never goes about 5W, so the Snapdragon 1000 has triple the power usage.
The Snapdragon 8180 is, therefore, a beast of an ARM-based processor and has eight cores with four Gold ARM Cortex A76 cores that work at 3.0 GHz and four Silver ARM Cortex A55 cores that clocks at 1.8 GHz. The SoC will be also equipped with an NPU-130 NPU unit for handling AI tasks.
In addition, the Snapdragon SCX8180 has an integrated graphics unit but not much is know about this, it is likely it will sit higher above the to-be-announced  Snapdragon 8150 / Snapdragon 855 and offer correspondingly more power.
It is believed that the SoC will offer support for the faster LPDDR4X memory with 2133 megahertz clock speed, currently mobile Qualcomm chips use 1866 MHz memory through the Kirin 980 has 2133Mhz DDR4
It is reported that ASUS is the first company to be working on a model, which is names a Primus, but with no formal announcement of the Snapdragon 8180 it will be at some point in 2019 before the Asus Primus is released.