Kärcher WV Anniversary Edition Review
Ok, I will admit it, a Window Vacuum is not the most exciting product to feature on the site, but I am 36, a homeowner and any gadget that can make household chores easier is a win for me.
The Kärcher Window Vac is an often recommended home gadget that I have never even considered before, no reason why, but probably because I am too lazy to worry about streak-free cleaning. I have noticed a lot of professional cleaners user them, and if professionals are using them often they must be pretty good.
If like me, you are not familiar with a Window Vacuum it is basically a high tech squeegee/window wiper, that promises streak-free cleaning.
Due to my ignorance of the product, I just assumed this was some sort of all in one solution but you do need to put a little bit of old-fashioned elbow work into this.
It is basically a two part system, you get a water sprayer that has a mop head sticking out of it, allowing you to squirt and mop in an efficient manner, normally this is where my window cleaning ends, but the main unit is the squeegee part, but it also has a vacuum built in it which sucks up the water as it goes.
This promises to be both streak free and less messy due to dirty water not being flung everywhere.
This particular model celebrates 10 years since the launch of the original Window Vac and is one of four models currently available. It sits somewhere between the WV 2 Plus and  WV5 Premium.
The official RRP appears to be £99.99 which would make it more expensive than the WV5 Premium however it is available everywhere, including on the Kärcher website for £49.99 which makes it £5 cheaper than the WV 2 Plus and just £10 more expensive than the base model. A bit of a strange pricing strategy, as it stands the WV 2 Plus is completely redundant.
[button link="https://amzn.to/2yKE3wk"] Buy from Amazon[/button]
They all functionally do the same thing, that is clean and vacuum windows, but the charge and run times vary plus there are different blade attachment options.
With WV 2 Plus you get 25 mins runtime, with a 140 min charge time, with an approximate cleaning area of 75m2 and one 280mm blade attachment.
With WV 5 Premium you get 35 mins run time, 210 charges, 105M2 cleaning area, a 280mm blade and a 170mm blade, with this model the battery is removable and you can buy it with a charge station and replacement battery. Clearly, this is aimed at professional cleaning services.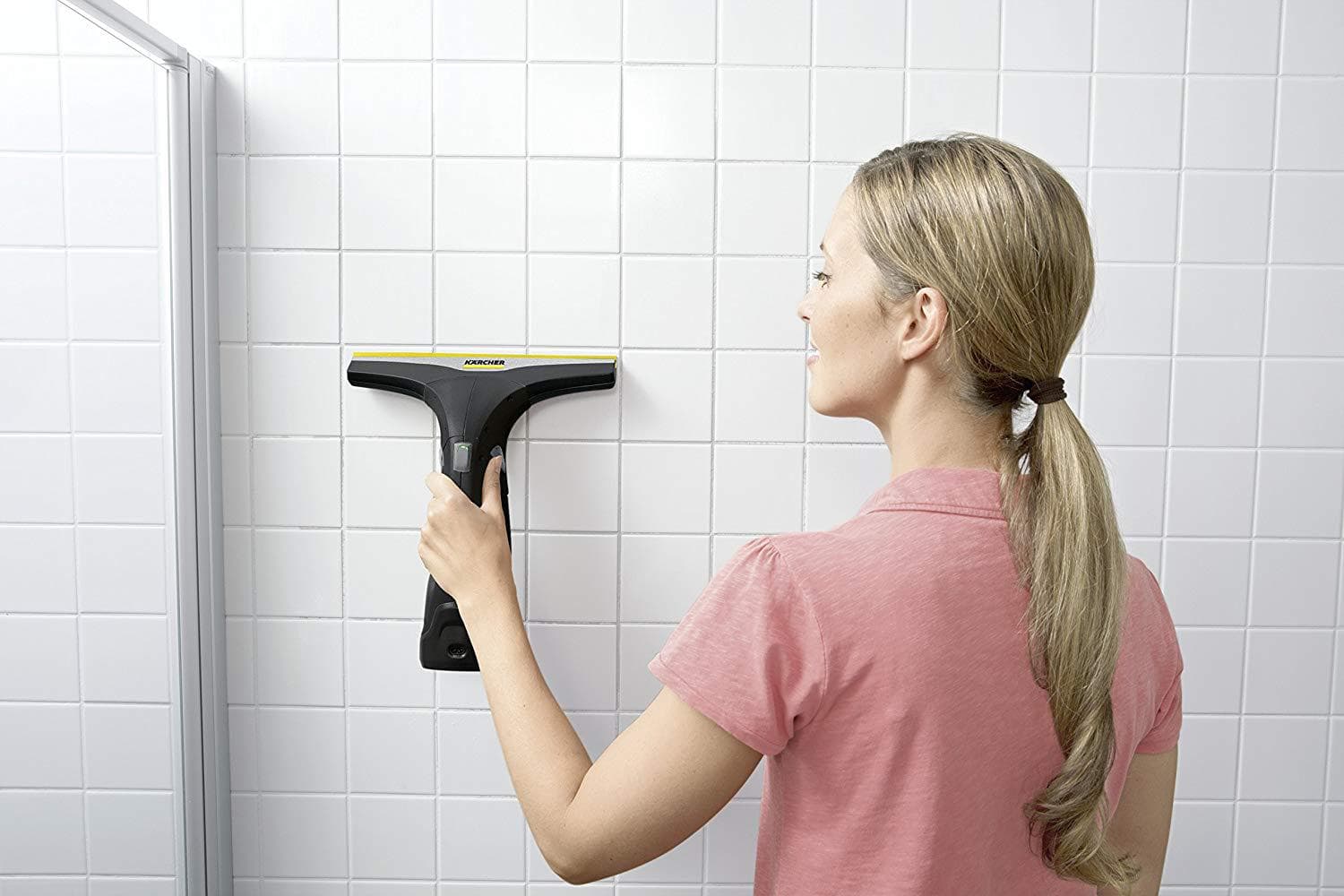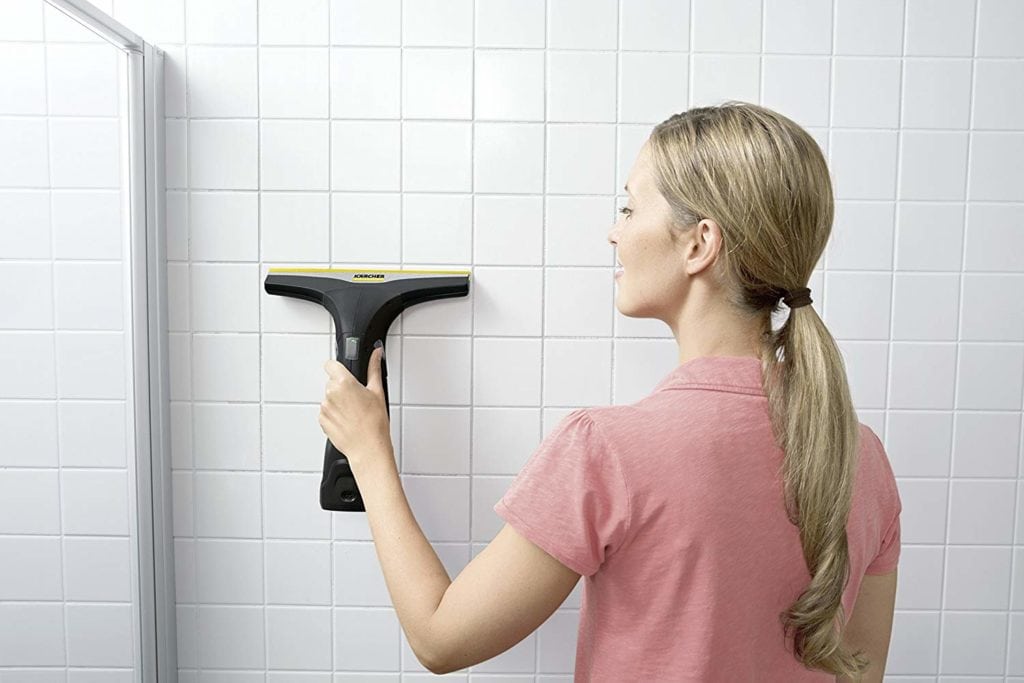 The Anniversary Edition introduces all the features of the Premium model without the obvious need to swap batteries. So you get 35 mins run time, 185 charge time, 105M2 cleaning area, a 280mm blade and a 170mm blade. I assume the charge time is less on this model due to the nature of removable batteries slowing it down on the other model.
Overall
Overall it does exactly as advertised my windows and tiles are the cleanest and most streak-free than they have ever been. Though that isn't saying much in my case. However, the overwhelmingly positive reviews for all the Kärcher Window Vac models on Amazon suggest that everything else has a similar experience with them.
It is quite large so it is another gadget you will have to find storage for, but if this is not a concern for you then it does offer a much more efficient cleaning process than a normal squeegee. Kärcher claims it is 3 times quicker to clean windows with this, and if this is true the device should easily pay for itself.
While it is not an official usage scenario I have started keeping it int he kitchen so I can wipe down the surface near my sink which inevitably has water splashed all over and is gradually ruining out cheap kitchen surfaces.
At £50 I think it is pretty cheap too, and if you were going to buy one in the first place, this is the only model worth opting for in my option, unless you really need swappable batteries.
[button link="https://amzn.to/2yKE3wk"] Buy from Amazon[/button]