The Vivo Next bucked the trend towards notches by introducing an innovative pop-out camera, the idea then spared Oppo to develop the Find X which used a slider to hide the notches.
The flagship Xiaomi Mi MIX range will follow suit by implementing a slider on the Mi MIX 3. The Mi MIX range was also a little different than other brands as they achieved a huge screen to body ratio by moving the cameras into the chin allowing them to only have one small bezel.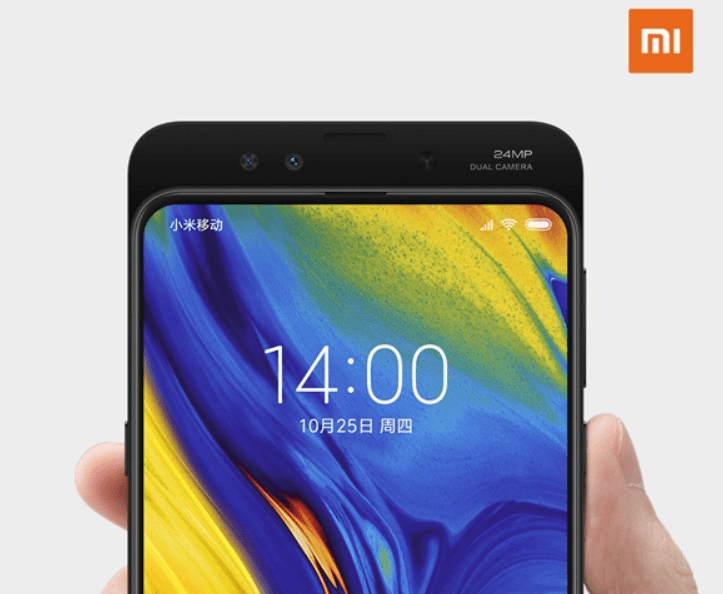 The Xiaomi Mi MIX 3 will launch on 25th October and Xiaomi's spokesman, Donovan Sung, revealed details about the Mi MIX series'  development. In a tweet posted today, he said Xiaomi applied for a patent for a pop-up camera back in 2015. They even made prototypes which he shared images of.
Background on Mi MIX: As early as 2015, we applied for a patent for a popup camera, and made some test devices.

We ultimately chose the sliding form factor for #MiMIX3 to lay the groundwork for an even better full screen display experience, especially for photography.#Xiaomi pic.twitter.com/P7PBrGrpTK

— Donovan Sung (@donovansung) October 18, 2018
Xiaomi has released several teaser images confirming how the device will look, as well as many of the specifications. This includes the front main camera being 24MP but no details on the secondary sensor. The front camera will have a 3D facial recognition system similar to the newly released Mate 20 Pro, or the iPhone. There will be a dual camera sensor on the back, consisting of a 16-megapixel primary sensor and a 13-megapixel secondary sensor.
Various people on the internet have concluded that the screen resolution is 1080 x 2340 pixels based on multitasking images released by Xiaomi
In addition, the Mi Mix 3 will be the first phone to feature 10GB RAM, though this will be a variant rather than the base default model. The normal models will start with  6 GB RAM + 128 GB storage. The 10GB model will likely be an overpriced premium version similar to Huawei's Porsche Design models.
Everyone is desperate to be the first out of the door with 5G, even though the infrastructure is not in place.
Xiaomi officially confirmed the news via official Weibo handle by touting it as "world's first 5G commercial mobile phone."
The phone will be powered by the Qualcomm Snapdragon 845 Soc which doesn't have native 5G capabilities so if this is to have proper 5G it will need an extra modem built into it.
That's a lot of #MiMIX phones! Can anyone find the highlight in this photo? ?#Xiaomi pic.twitter.com/GjYbswbJmD

— Donovan Sung (@donovansung) October 15, 2018