As part of the Unpacked event, Samsung announced the latest Samsung Galaxy Watch Active 2, this time with LTE support and a few under-the-hood changes that might actually tear you away from that Fitbit or Apple Watch.
Samsung Galaxy Watch Active 2 Quick Specs
Two case sizes: 40mm/44mm
40mm: 1.2-inch screen, 360 x 360, Super AMOLED
44mm: 1.4-inch screen, 360 x 360, Super AMOLED
LTE, Wi-Fi models
40mm: 247mAh battery
44mm: 340mAh battery
Bluetooth 5.0
1.15GHz Exynos 9110 chip
5ATM
Built-in GPS
MIL-STD-810
IP68 rated
Wi-Fi models: 4GB storage, 768MB RAM
LTE models: 4GB storage, 1.5GB RAM
One UI software / Tizen OS
Aluminium or stainless steel
Digital bezel
20mm interchangeable straps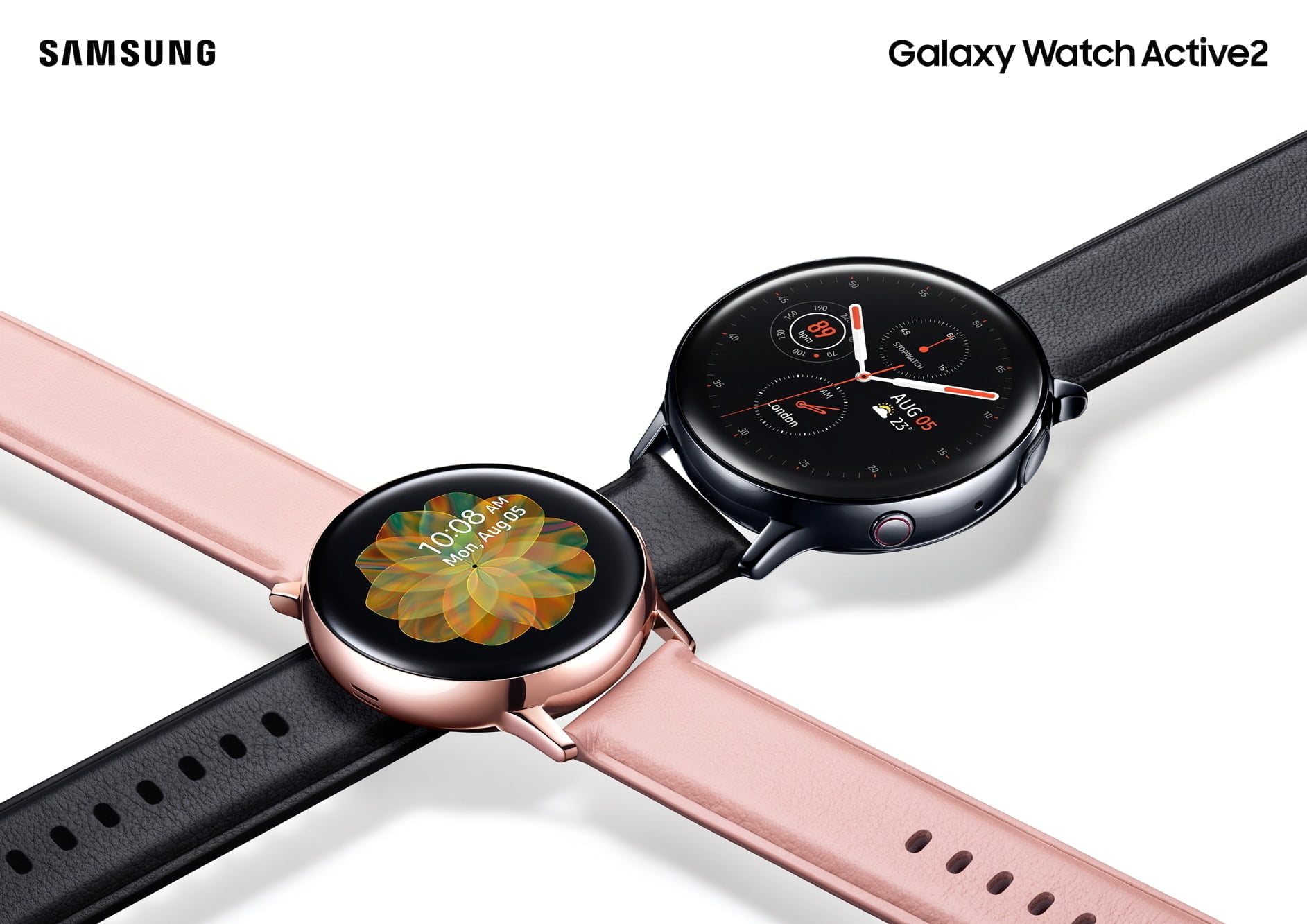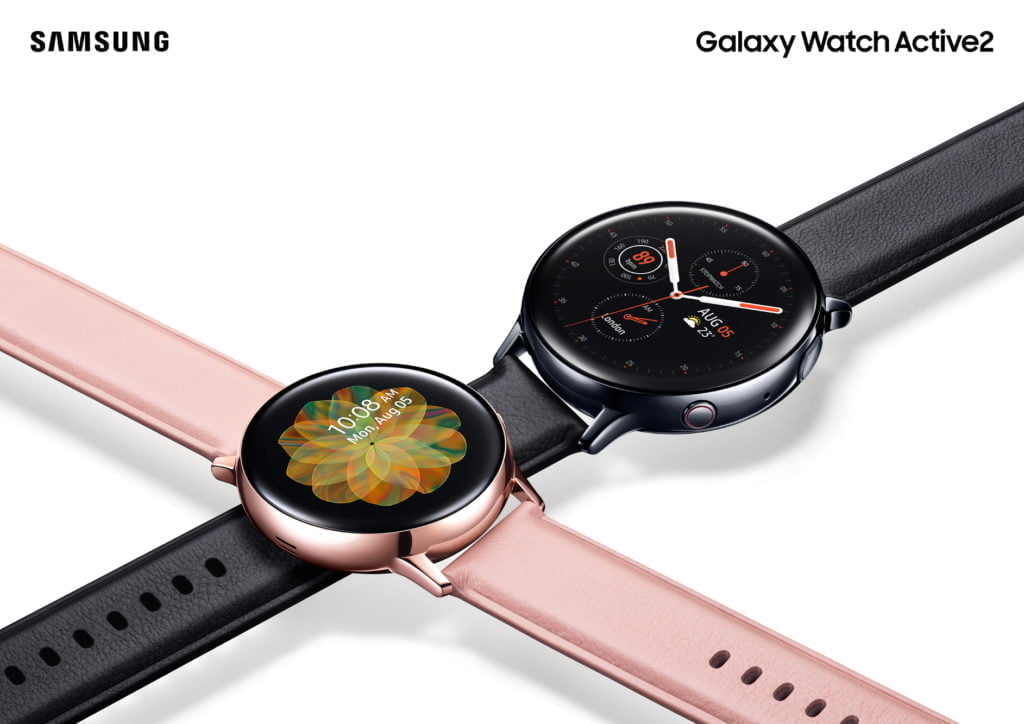 There will be two sizes to choose from, 44mm and 40mm diameter watch, which are available in two styles – aluminium with a "casual" band and a solid stainless steel model with a leather strap. They both use the same 360×360 resolution screen but one is 34mm and the other 30mm.
The 44mm model gets a 340mAh battery whilst the 40mm model gets a 247mAh unit.
The Galaxy Watch Active 2 also comes in two models: Bluetooth-only and Bluetooth+LTE. You should be able to use this to make and receive phone calls and send texts right from your wrist without the need to be connected to your smartphone.
Exynos 9110 Chipset vs Snapdragon 3100
Powered by an Exynos 9110 Dual-core 1.15 GHz CPU it has the Tizen OS and the non-4G model comes with 4GB of storage with 768MB RAM. The 4G version gets 1.5GB memory with the same storage.
The Exynos 9110 is an interesting chip, while it is only dual-core compared to the newest Snapdragon 3100, it uses a 10nm fabrication process compared to the absolutely massive 28 nm the Qualcomm uses. Samsung also uses Coretex A53 cores va A7, which are significantly better.
Features
The smartwatch supports real-time voice and text translation in over 16 languages, and gives you the ability to respond to tweets on Twitter, or watch video clips on the watch. 
Galaxy Watch Active 2 users will also be able to listen to music on their watches with Spotify.
The original Galaxy Watch Active was criticised for getting rid of the rotating bezel found on the Galaxy Watch and Gear smartwatches before it. Samsung has listened to users and re-introduced it for the new Galaxy Watch Active 2
The new smartwatch features a digital touch-enabled bezel, allowing you to scroll between different pages of the UI by swiping around the watch's bezel.
Other features include WiFi, NFC for payments, Bluetooth 5.0, aGPS, heart rate monitoring, an ECG, accelerometer, gyroscope, barometer and ambient light sensor.
The smartwatch can manually track more than 39 workouts with seven of them automatically activated. This includes running, walking, cycling, swimming, rowing, the elliptical machine and dynamic workouts. Great for the gym.
I have never reviewed a Samsung smartwatch, and I would love to see how it compares to my Garmin. Though assisted GPS means it is not ideal for serious athletes.