The Android-based Wear OS platform has been getting a little long in the tooth with the platform struggling to gain traction, this has partly been down to no new system on chip being launched for it in the past 3 years.
The Qualcomm Snapdragon Wear 3100 is the first new chip to land for the wearables platform and many people hoped to see watches based on it at IFA this year but were sadly disappointed.
Finally, Qualcomm has gone official with the new platform and parts of the chip have been developed from the ground up specifically for wearables, whereas the old chipset was just a reworked mobile chip. The 3100 is based on a new ultra-low power system architecture designed to deliver a rich interactive mode, new personalized experiences, and extended battery life.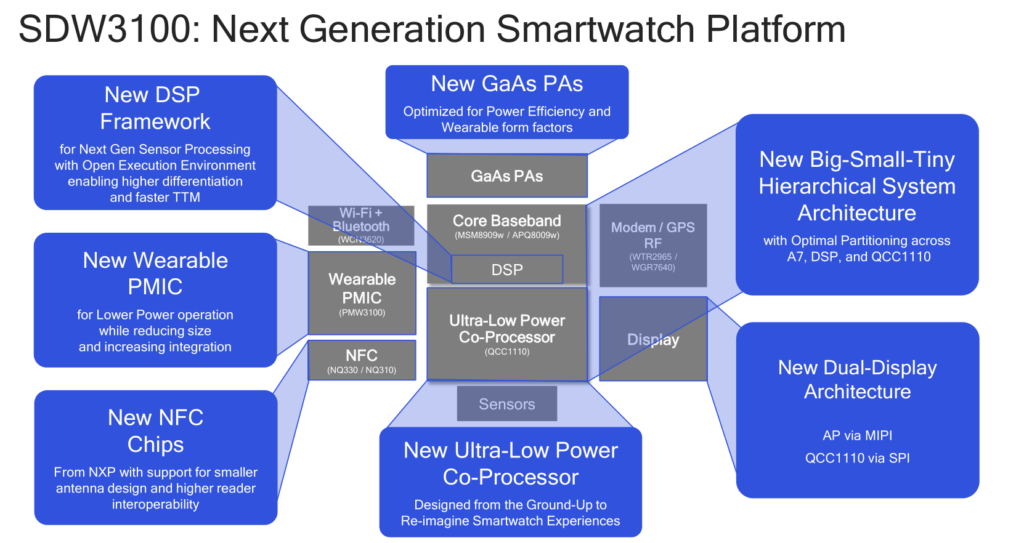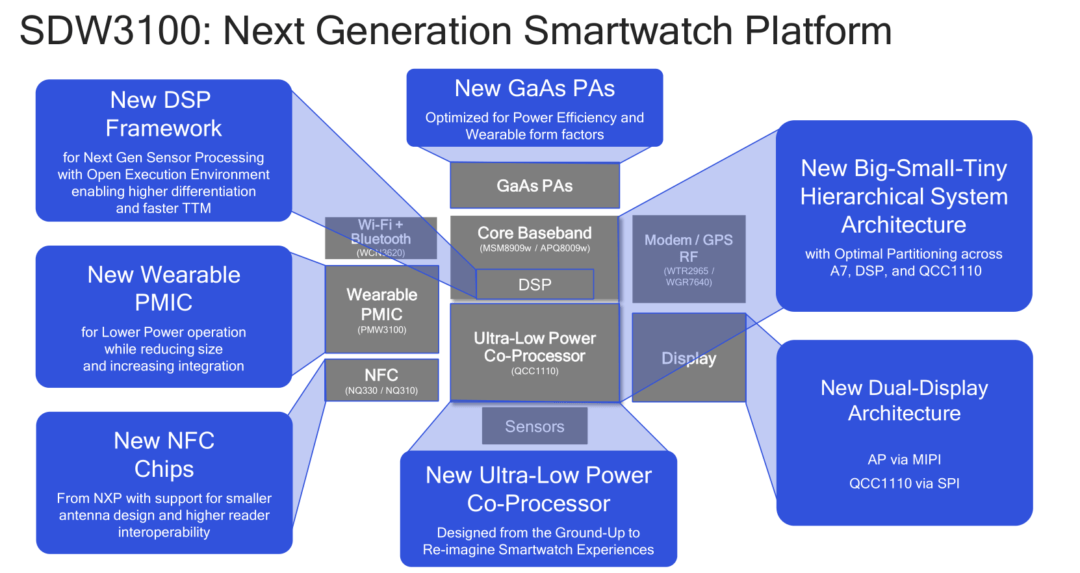 The chip uses a high-performance quad-core A7 processor, combined with a highly efficient integrated DSP, and the new ultra-low-power co-processor which is the part specifically designed for this wearable chip.
The Qualcomm QCC1110  co-processor is optimised for ultra-low power and is used to help with audio, display andsensorss for next generation watches. This is combined with a new wearable power management sub-system (PMW3100) which further.