With Huawei, Honor and OnePlus all releasing TVs market, are we entering a new era of smart TVs?
OnePlus have already announced a lot of the TV specs, but the TV has finally gone official in India with some impressive specs for the price.
The new 55-inch QLED TV and the software running it is built on the Android TV platform, with the usual OnePlus tweaks here and there.
Similar to their phones, the TV is fast and smooth, OnePlus also guarantee updates for three years, something other TV companies could learn from. The TV will come with Google Assistant built-in, so you can press the button on the remote and talk to Google and use Google Cast. It also works with Alexa.
As you would expect from OnePlus this ticks all the boxes for a high specced device. The 4K QLED display supports both HDR10+ support, and Dolby Vision with a colour range of NTSC 120%. The TV is also powered by a Gamma Color Magic chipset that helps render and process pictures scene-by-scene. The results are always consistent–better colour accuracy, more detailed, and smoother and clearer viewing.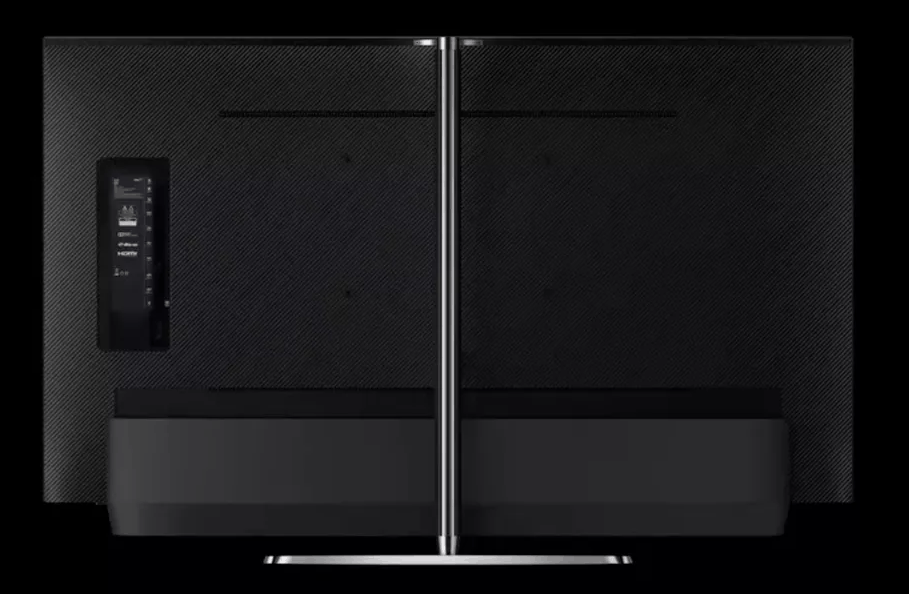 They have worked with Dolby in the development of the eight-speaker system to deliver immersive audio thanks to Dolby Atmos.
There are two woofers firing backwards from the soundbar, while the forward-facing speakers offer four full range speakers and two tweeters fire forwards, with an output of 50W.
The soundbar is attached to the TV, dropping down into sight when the TV is turned on, so there's a clever piece of design going into this new TV. It deploys in 7.2 seconds.
There will be two versions of the TV – the Q1 and Q1 Pro, one with soundbar and one without.
It has been previously reported that the TV will have the new MediaTek MT5670 SoC which comes with four ARM Cortex-A53 cores operating at 1.5GHz, along with an ARM Mali-G51 GPU. This should make the Android experience and media playing much more pleasant compared to other premium-priced TVs currently on the market, including my Sony AF8 OLED.
Thankfully, OnePlus have refreshed the clunky TV remote design, and you get a slick aluminium unibody, with USB Type-C charging rather than using batteries. You can also optionally use your phone for all the navigation too, saving you looking under all the cushions for a lost remote.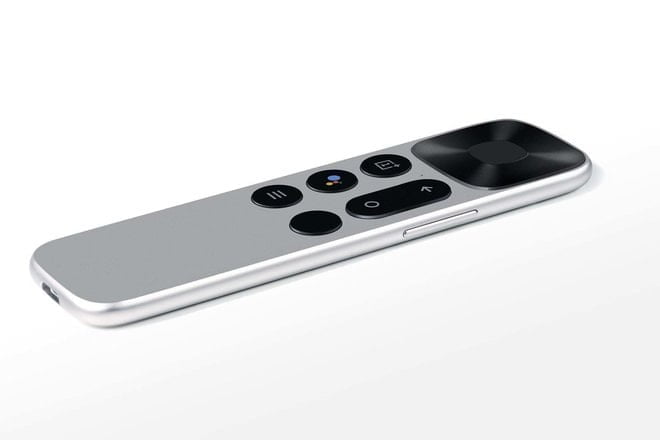 Oxygen Play is OnePlus' own platform that will serve up all the content – and while there's a range of different streaming services at launch. Initially, there will be no Netflix but this is expected in the near future.
The OnePlus TV Q1 will cost ₹69,900 (around £797) and the Q1 Pro will be ₹99,900 (around £1,139).  The Q1 comes without a stand, and that will set you back a further ₹2,990 (£34).
Currently, it is launching only in India and they are hoping to launch in International markets in the future. Previously they have said "We are also working hard to launch OnePlus TV in North America, Europe and China regions as soon as we establish partnerships with most of the local and regional content providers.