Rumours of the Nokia 9 were circling around in early 2018 and it was expected to launch towards the end of 2019.
The penta lens set up has received a huge amount of attention from the press. It's 5 lenses on the rear combined with a LED flash and a proximity-detecting dual sensor are laid out in an unusual circle giving it an alien or lotus plant look.
Earlier on in 2018 this looked like one of the most exciting phones of the year and the hype train was out in full force. However, the development has taken longer than expected and recently HMD delayed the launch due to production line issues. This has delayed it until this year, and recent leaks indicate that the launch is imminent especially considering CES 2019 is next week and MWC next month.
Unfortunately, all these delays mean that it is likely launching with last years technology with the Qualcomm Snapdragon 845 SoC powering the device. While this is still an amazing processor it has already been outshined by the impressive Kirin 980 found on the Mate 20 Pro, and phones with the new Qualcomm Snapdragon 855 SoC are due to launch next month.
It is possible that HMD could have delayed the launch for a chip change to the 855 but this is highly unlikely at such a late stage.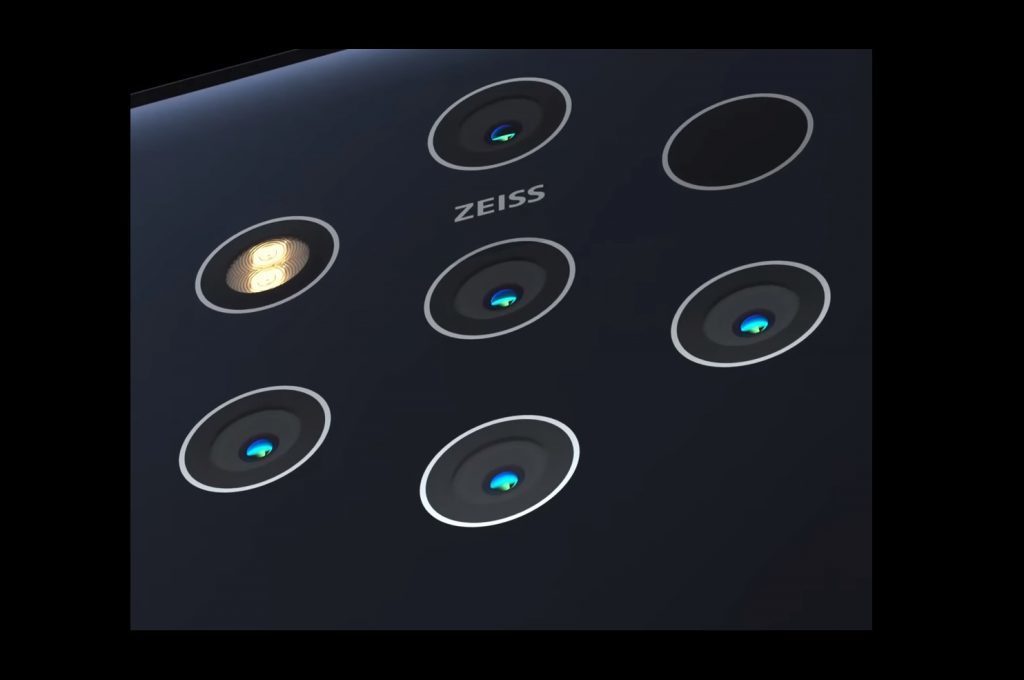 The five Zeiss lenses on the back will no doubt take impressive pictures and there is a good chance that this will be the best camera phone of the year. Its advantage over other phones has been diminished though with many other companies significantly upping their camera game in the past year.
Triple rear cameras are commonplace now, and the new 48MP Sony IMX586 sensor is featured on the Honor View 20 which promises to deliver superb shots. Similarly, the Samsung Galaxy S10 is likely to have a triple rear camera set up also featuring a 48MP lens.
The front of the Nokia 9 is less impressive too, recent leaked press shots of the phone indicate it has slim side bezels but a chunky bottom and top bezel. This will likely look dated in comparison to the teardrop notch, punch hole, and notcheless displays that have all been released in the past few months.
Other features of the phone apparently include a 5.99-inch 2K display, Qi wireless charging, in-screen fingerprint sensor, 6GB of RAM and 128GB of storage, plus Android One (that's the pure edition with no manufacturer nonsense) with two years of updates. 
Pricing will be a key factor in its success, the Nokia 8 was one of the best value high end phones on the market and if the Nokia 9 is priced right then it could still be one of the best phones of the year. Due to its unique design and production delays I suspect this will not be the case though.