The MediaTek Dimensity 1000 was announced two days ago and with a specification to rival the best of the best from Samsung, Qualcomm and Huawei.
The 5G chipset which is fabricated on the 7nm process features 4 x ARM Cortex-A77 performance cores and the Mali-G77 GPU.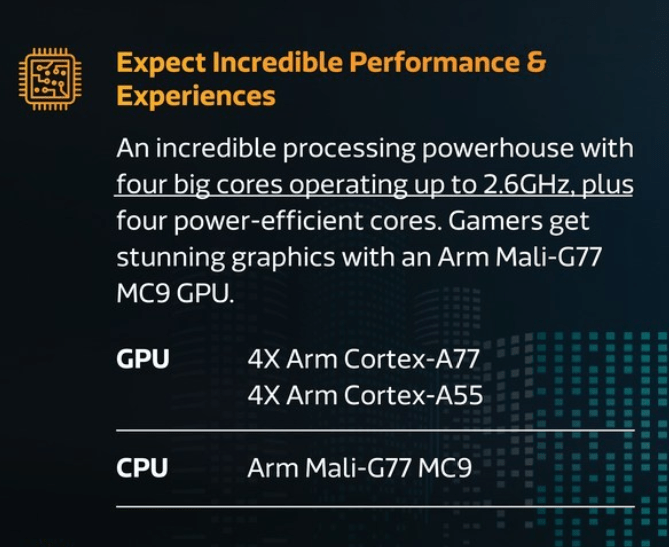 As usual for things like this, a benchmark has leaked showing the performance of the new chipset in Antutu with it scoring 511,363 with the scores broken down as:
CPU – 161266
GPU – 196097
Mem – 84463
UX – 69537
In comparison the Realme X2 Pro which features the Qualcomm Snapdragon 855+ scores:
Total: 473329
CPU: 142596
GPU: 190964
Mem: 79996
UX: 59803
This comparison is perhaps not very fair, as this is comparing a 2019 chipset to a 2020 SoC. A closer comparison would be against the Qualcomm Snapdragon 865 which should be announced next week.
If we look at the iPhone 11 Pro Max (4+256) which features the A13 Bionic chipset this manages to score:
Total: 456065
CPU: 148176
GPU: 215205
UX: 77609
For some reason, Antuntu doesn't list the memory score here. However, the MediaTek Dimensity 1000 comfortably sails into the lead. Interestingly it is not quite as black and white as this, the MediaTek takes a massive lead in CPU performance, but falls short with both GPU and UX.
However, when the A13 Bionic traditionally embarrasses Android orientated chipsets when it comes to benchmarks in Geekbench which is CPU focussed.
If we look at the Huawei Mate 30 Pro which features the Kirin 990 this manages to score:
Total: 457,357
CPU: 151,647
GPU: 159,418
Memory: 87,367
UX: 58,925
This is for the 4G model so the results are lower than the 5G which has higher clocks. With the Kirin 990, while it is a chipset for 2020 they are still using the older Arm Coretex A76 from this year(2019) but at higher clocks.
So if the MediaTek Dimensity 1000 benchmarks are accurate then it is shaping up to be a very good chipset. The true test will come when retail versions of phones with all the next-gen chipsets are launched including the SD865 and Samsung Exynos 990.