For those of you that don't have a grand to shell out for a phone with 64GB of storage, thankfully, the iPhone 11 is sort of affordable.
If you can live without the glorious OLED display, and a zoom camera, this is the sensible buy, and you get the new-fangled ultra-wide camera which will no doubt become a fan favourite.
Related Content:
Design
Just like all iPhones, there is not much difference in design between each model, this is obviously smaller than the iPhone 11 Pro and Max though.
This keeps exactly the same dimensions, screens size and resolution as the iPhone XR but going from the iPhone 8 to the 11 offer some serious improvements. Compared to the 8 the phone is much larger and with an improved resolution and brightness.
While it has the same square camera layout as its bigger brothers it lacks the telephoto lens, which gives the rear less of a spider eyes look, avoiding potential trypophobia.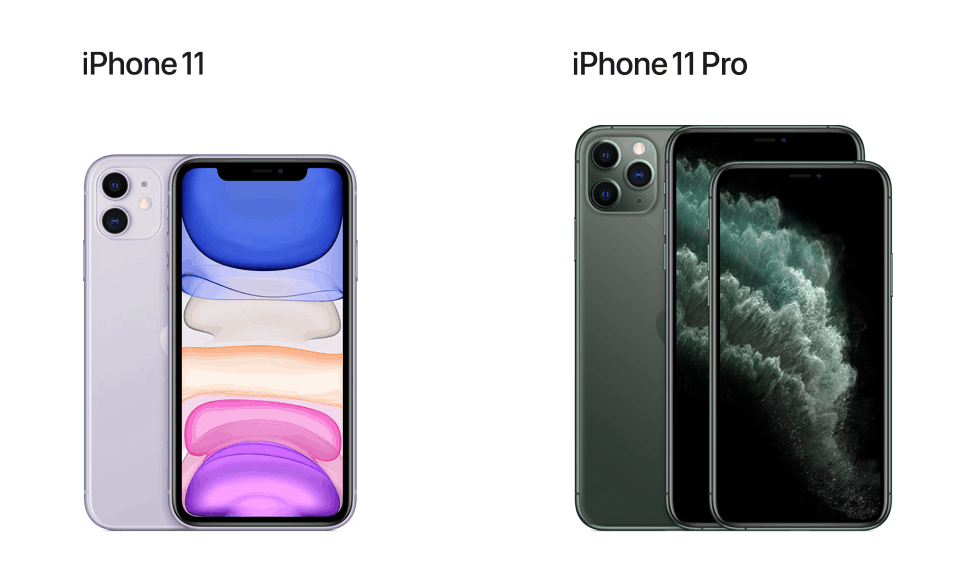 What else has changed?
The usual processor and GPU upgrades, the basic layout is the same, a 6-core CPU with 2 high-performance cores. The GPU has 4-cores.
Its made on the second-generation 7nm process which is probably the same as the one used for the Kirin 990. The new chip is quite large and measures in at 8.5 billion transistors, which is an 23% increase over last year's 6.9B of the A12.
What this means is a claimed 20% faster and 30% lower power performance. Similarily the GPU claims the same number improvements.
The battery life has had a marginal upgrade, you will get 1 hour more use compared to the XR.
Then there is Wi-Fi 6 for improved Wi-Fi performance if you have enough money to buy a Wi-Fi 6 router.
The phone is now IP68 certifies, which is a minor upgrade from the IP67 of last year and the year before.
The new camera
In my opinion, the only real reason why you would want to upgrade from the XR is for the new ultra-wide camera, so you have to be quite keen on photography to be willing to shell out for it.
The new 12MP 120° Ultra-wide Angle is a massive improvement, and I lave it on Android, it gives you so much more flexibility in what you shoot.
Price
Shockingly, the price has gone DOWN for the base model, that must be a first for Apple. It is not a lot, but every little helps.
The iPhone 11 now starts at £229
The iPhone XR started at £749, though the iPhone 8 did start at £699 that was for the 4.7-inch model so you get a lot more phone nowadays.
64 GB: £729
128 GB: £779
256 GB: £879
Comparison Chart
| | iPhone 11 | iPhone XR | iPhone 8 / Plus |
| --- | --- | --- | --- |
| SoC | Apple A13 Bionic | Apple A12 Bionic | Apple A11 Bionic |
| | 2 × Lightning Performance Cores | 2 × High-Performance Cores | 2 x High-Perf |
| | 4 × Thunder Efficiency Cores | 4 × High-Efficiency Cores | 4 x High Efficiency |
| GPU | Apple's Custom with 4 Cores | Apple's Custom with 4 Cores | 3-Core Apple Custom |
| DRAM | Unknown | Unknown | Unknown |
| Display | 6.1-inch LCD | 6.1-inch LCD | 4.7-inch / 5.5-inch |
| | 1792×828 | 1792×828 | 1334 x 750 / 1920 x 1080 |
| | DCI-P3/True Tone | DCI-P3/True Tone | IPS LCD |
| | 625 cd/m² brightness | 625 cd/m² brightness | DCI-P3 |
| | 1400:1 contrast ratio | 1400:1 contrast ratio | |
| Height | 150.9 mm | 150.9 mm | 138.4 / 158.4 |
| Width | 75.7 mm | 75.7 mm | 67.3/ 78.1 |
| Depth | 8.3 mm | 8.3 mm | 7.3/ 7.5 |
| Weight | 194 grams | 194 grams | 148/202 |
| Battery Life | "+1H vs XR" | 15 | ? |
| Wireless Charging | Qi | Qi | Qi |
| Main Camera | 12 MP 1.4µm Dual Pixel PD f/1.8, OIS | 12 MP 1.4µm pixels, f/1.8, OIS | 12 MP, f/1.8, OIS |
| | Wide Color Gamut | Wide Color Gamut | Wide Color Gamut |
| | Quad LED True Tone Flash | Quad LED True Tone Flash | Quad LED True Tone Flash |
| Telephoto | - | | 12 MP f/2.8 (On plus model only) |
| Wide | 12MP 120° Ultra-wide Angle | | |
| Front Camera | 12MP f/2.2 Wide Angle | 7MP f/2.2 | |
| Storage | 64 GB | 64 GB | 64 GB |
| | 128 GB | 128 GB | 256 GB |
| | 256 GB | 256 GB | |
| I/O | Apple Lightning | Apple Lightning | Apple Lightning |
| Wireless (local) | Wi-Fi 6, Bluetooth 5.0 + NFC | Wi-Fi 5 Bluetooth 5.0 + NFC | Wi-Fi 5 Bluetooth 5.0 + NFC |
| | UWB U1 Chip for "Spatial Awareness" | | |
| Cellular | Gigabit LTE-A class | | |
| | 2x2 MIMO and LAA | | |
| Splash, Water, Dust Resistance | IP68 | IP67 | |
| | up to 2 meters, up to 30 minutes | | |
| Dual-SIM | nano-SIM + eSIM | nano-SIM + eSIM | |
| | nano-SIM + nano-SIM (China model) | nano-SIM + nano-SIM (China model) | |
| Launch Price | 64 GB: £729 | 749 | £699 / £799 |
| | 128 GB: £779 | 799 | £849/ £949 |
| | 256 GB: £879 | 899 | |