A Twitter user named momomo_us has leaked what appears to be some genuine and detailed slides about the up and coming Core i7-9750H mobility flagship CPU as well as the NVIDIA GTX 1650 Ti and GTX 1650 mobile graphics chips.
The slides show a performance improvement of 28% over the last generation i7-8750H processor using the new Intel i7-9750H.
The slide also compared the Intel 9750H to the Core i7-7700HQ from two generations ago, and this shows a 91% improvement in performance. The i7-7700HQ was inside several laptops I reviewed back in 2017 including the Alienware 13 and Dell XPS 15.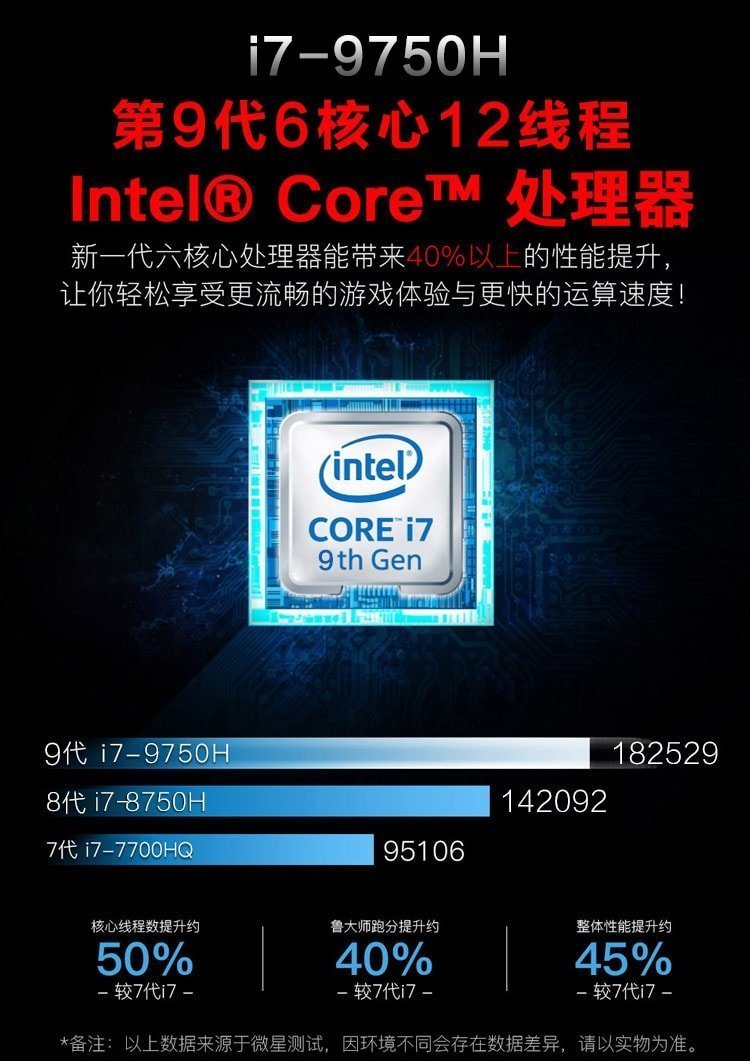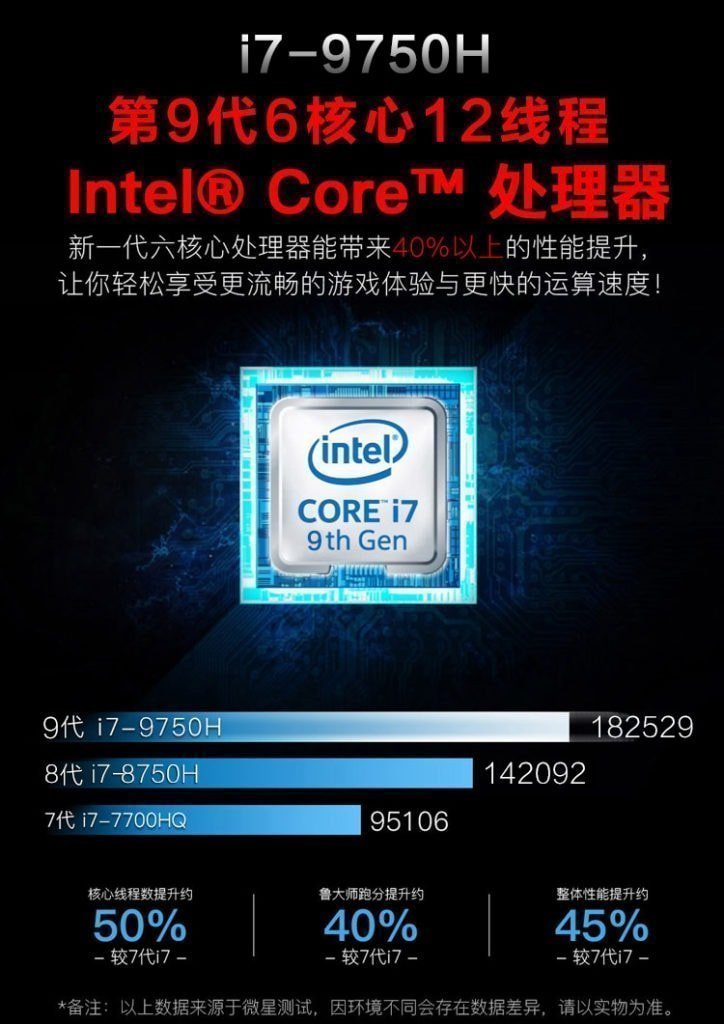 The leak both confirms the GTX 1650 and gives some indication of its performance. The GTX 1650 will be coming in a 4GB flavour and will be 41% faster than a GTX 1050 and 24% faster than the GTX 1050 Ti.
Again, the GTX 1050 was used back on the XPS 15 review and then upgraded to the 1050 ti for 2018. So this is the sort of card that will fit in high-end machines that are not specifically catered for gaming like some of the RTX models, or on the more affordable end of the spectrum in terms of gaming machines eg Acer Nitro instead of Predator.
The slide deck also mentions fps of a few popular titles such as GTA5, League of Legends, PUBG, Assassins Creed and Fortnite and while it does not mention the resolution. There is no word on resolution but it is likely 1080p and the GTX 1650 is capable of achieving the 60fps+ standard on pretty much all of these titles and even manages to hit the 90fps standard for 4 out of the 6 titles shown. League of legend gamers can actually play professionally at a cool 120 FPS.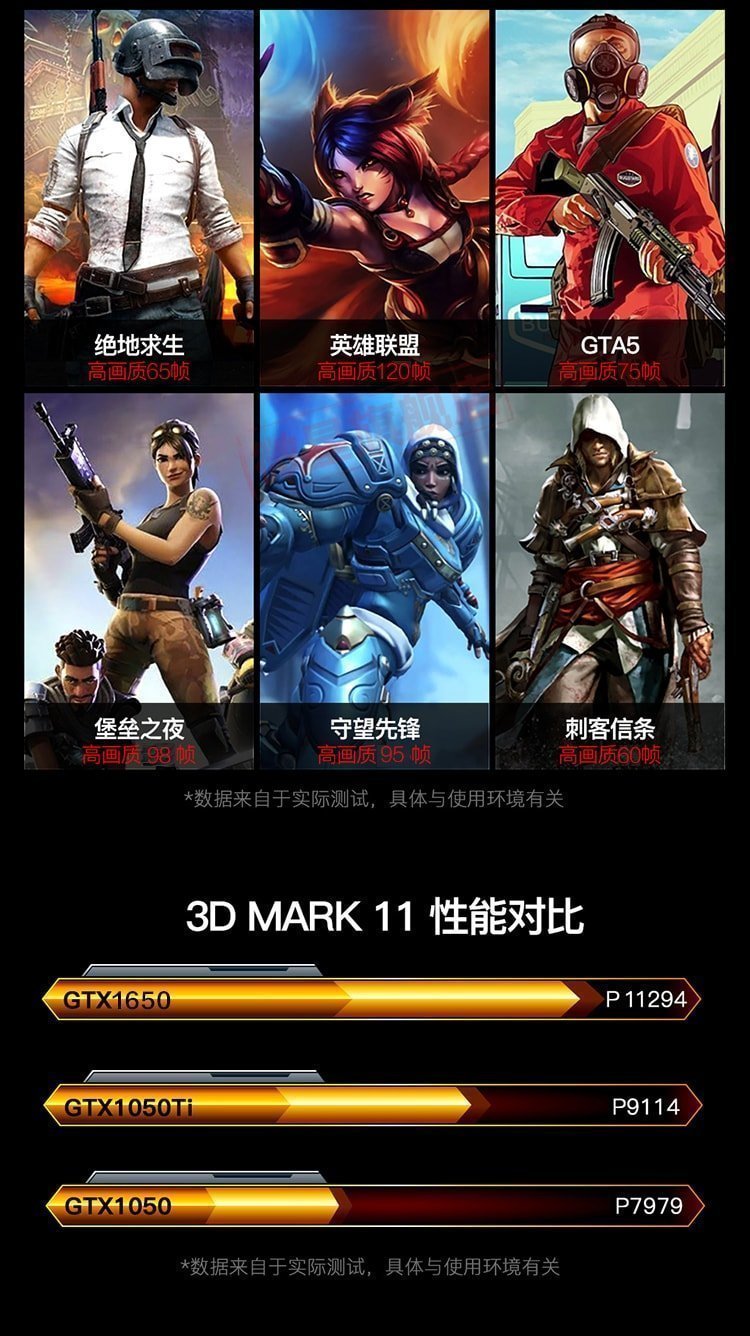 All the slides appear to centre arround the 2019 version of the MSI GL63 laptop which will feature 16GB of RAM, a 512GB NVME PCI-E SSD, GTX 1650 4GB graphics and the Intel Core i7-9750H. The display is a 1920×1080 IPS panel and the entire machine will weigh around 2KG. An Intel Core i5-9300H variant is available as well.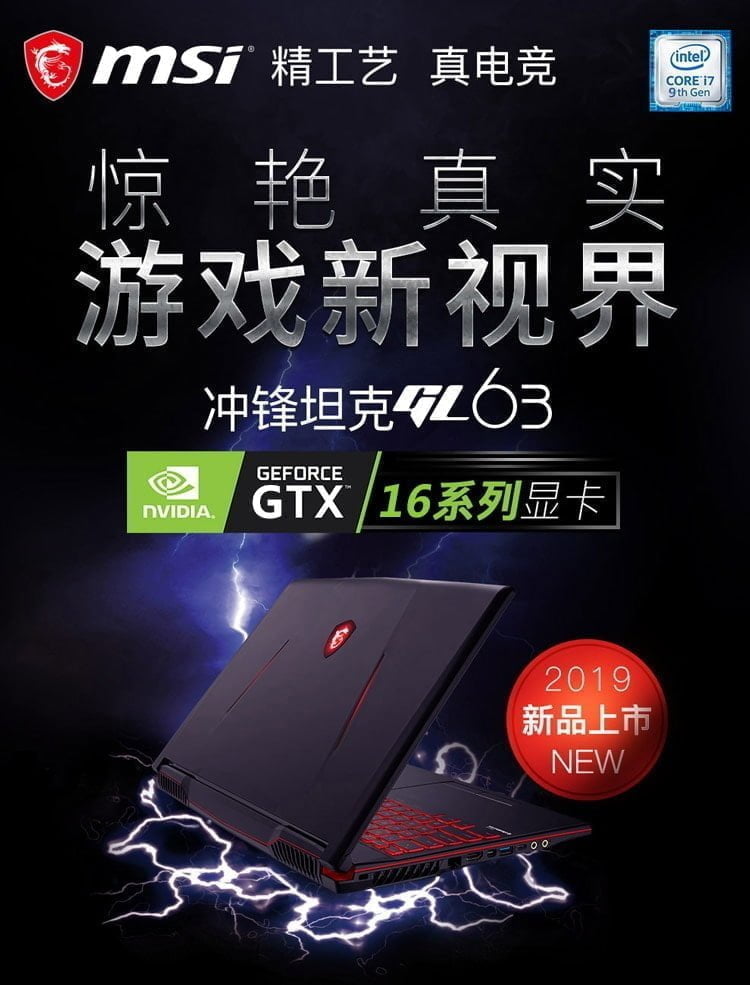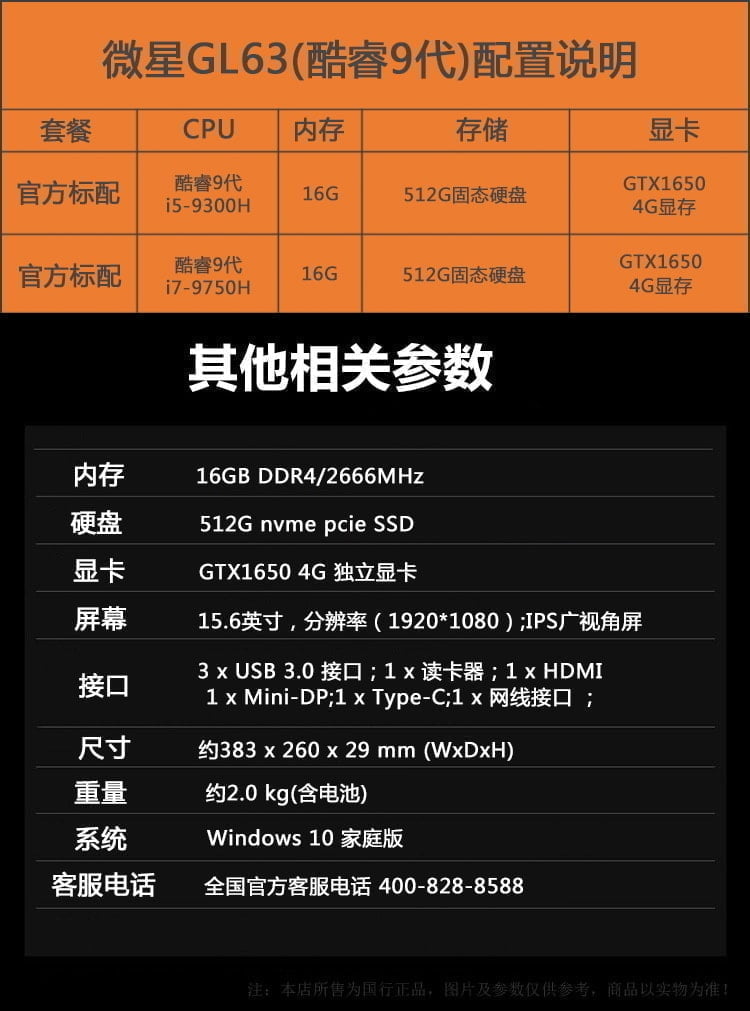 In the UK, the current version of this is only available with i5-8300H, 8GB DDR4, 128GB M.2 SATA SSD+1TB HDD, 4GB GTX 1050 at the moment, and costs around £800.
There is no word when the new MSI laptop will be available, but Acer is holding an event this Thursday where they will certainly be announcing several laptops with similar specifications.
[content-egg module=Amazon template=list]