Home brew may not typically fall under the category of gadgets, we are sure it still probably appeals to many of our readers, and Brewbarrel takes a slightly different approach to brewing your own beer at home.
Unlike traditional home brew which can be an intimidating affair to start off with the Brewbarrel system is extremely easy. You are supplied with a fully sanitised 5L mini keg that should fit into many fridges, which avoids all the annoying sterilising procedures of home brew. You are then provided with the malt extract, hops, yeast, and flavours if you chose to customise your kit.
Starting the brew is extremely easy and takes maybe 20 minutes. You just pour the malt into the keg, add some boiling water, top off with cold, add hops, yeast and flavours then leave for 5 days to ferment. Once fermented you transfer to the fridge for 2 days and it should be ready to drink.
Unfortunately for us the end product was not 100% the beer came out very sweet and very lively. We chose the Christmas flavour, and we could tell the taste was nice, but it was just a little bit sweet. After speaking with a friend that does home brew he advised us it was not fermented long enough. After some further research it appears that the room that we left it in was probably far too cold. Unfortunately, we are a bit tight with our heating during the day at home and the rooms can regularly drop to below 17 degrees.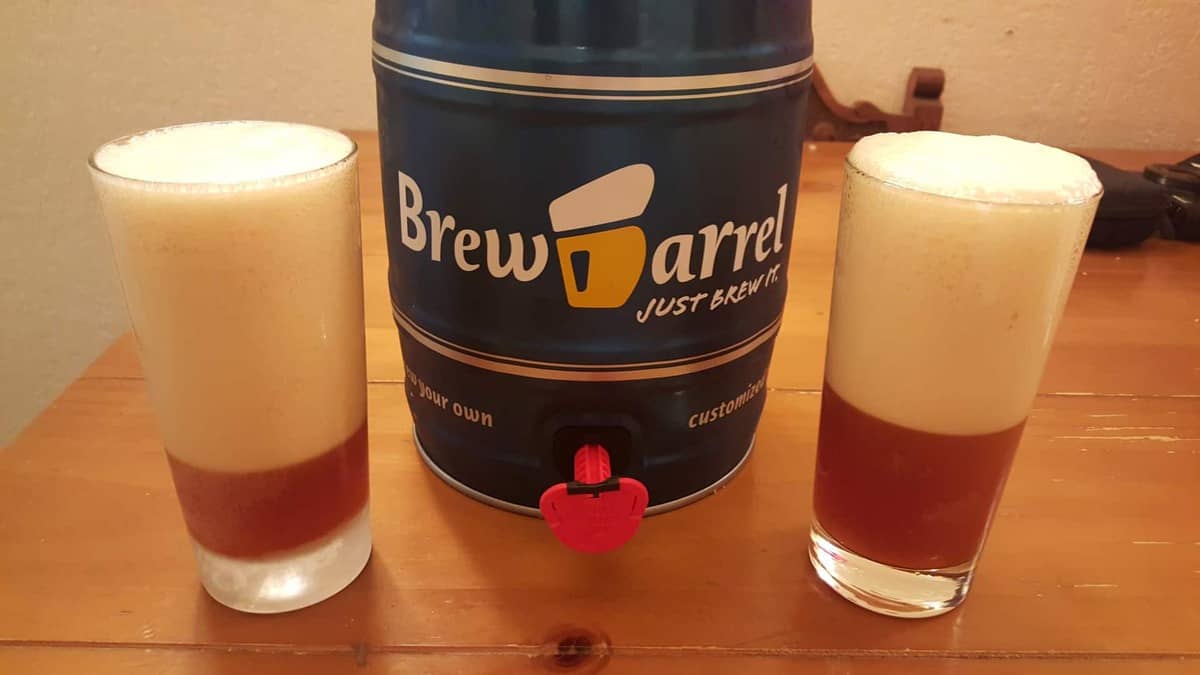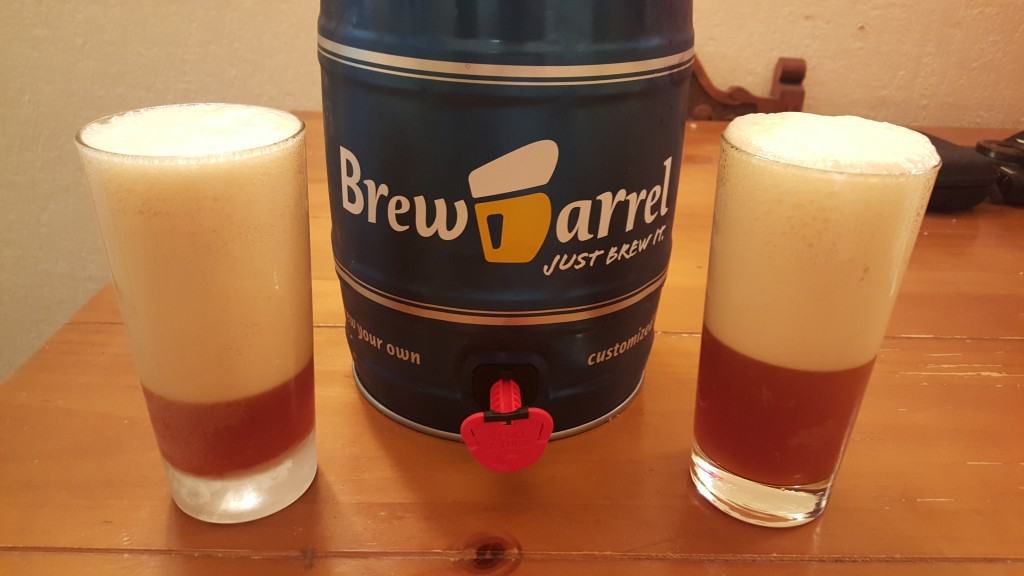 Priced at £25-£30 and you get around 9 pints which puts the price per pint at around £2.80 – £3.30. This makes it considerably more expensive than just buying your beer from the supermarket, nor is the system completely idiot proof as we discovered.
It is certainly not something we would recommend as a regular purchase but it is definitely a fun thing to try and out and would make a fantastic Christmas or Birthday present for any beer fan. It has also inspired us to try out home brewing for real so overall our experience has been good. Also if you do buy a keg for a loved one for Christmas it should be just ready for New Year's Eve.
You can buy a Brewbarrel directly from their website, or on Amazon.